James Poyser on working with The Roots, Common, Erykah and Kanye
From The Roots, D'Angelo and Common to Erykah and Kanye. Highlights from RBMA Radio's recent chat with the Philly producer legend, Soulquarian, and keys virtuoso.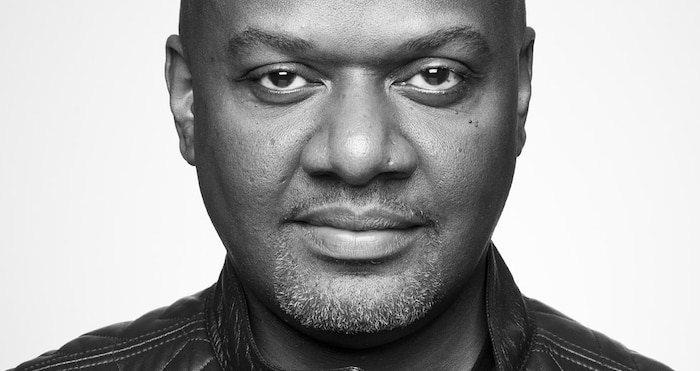 Born in Sheffield, UK to Jamaican parents, yet raised in West Philly and mentored by Gamble & Huff, James Poyser has scored credits for producing, songwriting, and playing the keys on a wide array of influential recordings from the world of soul, hip hop, and gospel. A life-long extended family member of the legendary Roots crew, Poyser cut his teeth in Philly's alternative rap and soul circuit, collaborating with the likes of Jill Scott, King Britt, Roy Hargrove, and even Will Smith back when his parents just didn't understand. He was there when Lauryn Hill gave safe sex education in a barbershop stylee, held down the keys for Bilal and D'Angelo's new, dragging R&B template, and gave Common pointers on his way to psychedelic realms (and back to the soulful and dusty).
Most importantly, James served as executive producer for Queen Erykah's revolutionary take on spiritual diva soul. His late-night gig with The Roots at Jimmy Fallon's has him enjoying a regular paycheck for the first time ever: proof positive that although he's come a mighty long way, this musical over-achiever is far from finished yet. In this edited and condensed version of his recent interview with RBMA Radio, Poyser breaks down some of the highlights from his illustrious career.
British beginnings
I was born in Sheffield, England. I lived there for the first nine years of my life and then moved over here. My parents are Jamaican, and that West Indian influence has been on me, all over in my youth. It's part of my culture. It is my culture. It's the food that I eat. It makes me look at music a certain way, makes me look at life a certain way. I still consider myself British on some occasions, from West Philly on some occasions and Jamaican on all occasions.
Church music
I started out playing drums in my church. No formal training, but there was a drum set there and some sticks. Actually, my mother tells the story [that when] I was a little kid, I used to play with her knitting needles on pots and pans in the kitchen. Growing up in a church, music is a very important part of the worship experience. You're constantly around music. You go to church and they're singing songs all the time. You're in a house where there's music playing. It's part of my development. I grew up playing drums, self-taught.
The Philly sound
When I first started out, I had a room in Philly International. I had the old room of Linda Creed, who wrote "The Greatest Love of All" and some other huge hit records. It was cool because I'd get to talk to Gamble and Huff all the time. I remember sitting there, watching a video of some artist at the time and Gamble said, "That girl there, she's cute. She ain't like the Jones girl, though, right?" He turns to Huff, "Ain't nothing like those Jones girls," and Huff starts laughing. I still consider them my mentors. Anytime I see them, it's still all love. I really would like to aspire to have the success that they had.
I grew up in Philly playing in churches. Playing in my church eventually moved to playing in different churches and different choirs. Then, going up and playing at different clubs and bars with different jazz musicians and so forth. That culture was just there. There was a culture in Philly of musicians coming together and just jamming, just grooving. There was a club called Silk City where King Britt would DJ and live musicians would come and play. Whatever singer, poet or MC was in the house would come and jam. There was another spot called Wilhelmina's and, of course, The Black Lily, which was The Roots' version of the whole thing.
Baduizm
I was working, being part of The Roots' extended family, and Rich Nichols said, "Do you want to come in and work on this Erykah stuff?" I was like, "Sure." Then me and Erykah clicked. I came in and wrote a few songs with her and with Afro... Questlove, that's what I call him, Afro. We were just doing stuff that we liked to do. It was like, "Oh, you like this? Cool. Oh you like this too? Cool." It wasn't like we were trying to fit any format or do anything. If it sounded good to us, all right. Cool. We're still great friends. We've worked together on every album ever since.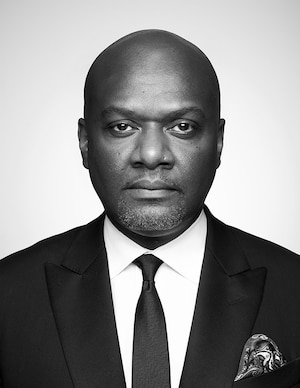 The Soulquarians
The Soulquarians label was this inside joke that myself, Ahmir, D'Angelo, and Dilla were all Aquarians. I think we were in the Electric Lady studios one night and we were joking about it and it just came, "Hey, we're Soulquarians. Ha ha!" Then, all of a sudden, it was like everyone who did soul music was a Soulquarian. It was like, "Really? All right. Cool. I guess. If that's what you want to say." I'd always said, with the whole Soulquarian thing, I said, "Ahmir is the thinker, D'Angelo is the innovator, JD, Dilla, was the genius, and I'm the Jamaican." It was like all these guys with superpowers, and I was a guy that was running behind them like, "Wait, wait for me guys! Let me catch up."
I'd always said, with the whole Soulquarian thing, I said, "Ahmir is the thinker, D'Angelo is the innovator, JD, Dilla, was the genius, and I'm the Jamaican."
Being humble in the studio
I don't want to say that I'm humble because that makes me sound like I'm not humble. [laughs] I've been blessed with the ability to get along with a lot of people. I think I can work with most people. I take things seriously, but there's always a lighter side to things. Everything doesn't have to be deathly serious, where you get so clammy and caught up in the seriousness of the moment. I try to bring that to situations and bring the lighter side of things out. Maybe that's why I've been blessed to work with Erykah for so long. We can argue and still be best friends, and it's the same thing with The Roots.
The thing I've learned is to just allow the artist and the people you work with the leeway to do their thing. You know a certain way of doing things, but that doesn't mean that it's always the right thing. There's a million different ways to skin a cat. I may know one way to skin a cat, you may know another way. My ego allows me to say, "All right. Let me see how you do it." And then we figure it out together.
Common's "Be"
I was in the studio with Kanye, and we were working a song and he said, "Let's play a lead sound on this." A little inside scoop: I hated what I played. I did not like what I played. He's like, "Nah, this is cool." Again, this is proof that there are different ways of skinning cats. He obviously knew and his instincts were like, "Yeah, this is going to work for this," and mine were like, "Ah, I don't know." Obviously, Yeezus knows. [laughs]
Common's knit love
Common at the time of Electric Circus... I'm about to put him on blast. He was wearing knit pants and knitted hats, knitted wool pants, and knitted wool hats. Yeah, that's where his mind was, and that's where he wanted to go. He was really into that. Yeah, you heard me right. Knitted pants. I hope you're listening, Rash. That's where he was. He really was into the psychedelic world, and into listening to a lot of the psychedelic rock and analog synth things. We worked at Electric Lady and we even went out to Paisley Park and worked on some ideas out there.
There are guys who can play circles around B.B. King. But he'll play one note and it has all the heart and all the intention.
Adapting to different styles
My father was a pastor of a church that was primarily West Indian and Jamaican. I grew up playing in churches in America and listening to gospel music. That wasn't necessarily how they sang at my church. The one, four, and five chord. You play anything outside of that, no. It's going to throw the whole thing off. Part of my development was learning how to play things for exactly what they are. If I'm going to play reggae, I'm going to play exactly what that is. If I'm going to play gospel, I'm going to play exactly what that is. If it's jazz, I'm going to try and play that. If it's the psychedelic thing, I'm going to really try and get myself in the mind frame of, "How do these guys approach that?"
There's a lot of guys that look at things like, "Oh, I could play that. It's simple." But if you don't have the right frame of mind behind it, the right attitude behind it, it's not going to be that. There are guys who can play circles around B.B. King. But he'll play one note and it has all the heart and all the intention. It just hits home. You have to learn how to play and listen to things for exactly what they are.