The Truth & Soul Story
Label manager Danny Akalepse details the history and many projects connected with analogue soul revivalists Truth & Soul.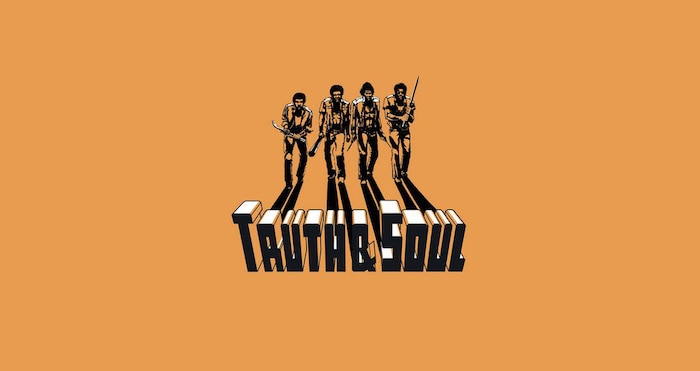 With all these people jumping the soul revivalist bandwagon lately, you can't put a price on a water-proof institution such as Brooklyn's label and production team Truth & Soul. Operating out of Greenpoint, Brooklyn, the T&S story really got started when Phil Lehman left Desco Records to start his own imprint, Soul Fire, which he then handed over to Jeff Silverman and Leon Michels.
After a brief period of revamping the label's name and sonic aesthetics, Truth & Soul quickly established itself as a main catalyst for the revitalization of analogue soul vibes with up-to-date arrangements and spot-on songwriting. Besides signing new artists to their fledgling label, Jeff and Leon became household producers and songwriters in their own rights, working with the likes of Aloe Blacc, Iggy Pop, Amy Winehouse, and Adele.
In order to facilitate all of that, Danny Akalepse joined the team as label manager in 2007. Since then, Truth & Soul have gained notoriety for shining a light on talent that has been overlooked for way too long: take Lee Fields' pitch-perfect true school version of 70s soul, the boricua-meets-NYC salsa tinged funk from Bronx River Pkwy, and El Michels Affair's psychedelic hip hop renditions.
In 2012 T&S made another seminal discovery when they re-released Power Fuerza, an obscure 1971 crate digger classic by The Ghetto Brothers, a band comprised of a Bronx-based Latino gang who abandoned the thug life after hearing The Beatles (which is, brilliantly enough, precisely what Power Fuerza sounds like). Between unearthing lost classics to new versions of vintage sounds, Truth & Soul occupy a uniquely timeless zone all of their own.
In this edited and condensed version of a recent RBMA Radio interview, read along as label manager Danny Akalepse details both the history and some of the most significant projects connected with Truth & Soul.
Originally, there was Desco Records, which was Gabe Roth and Phillip Lehman's label. They parted ways to pursue different sounds. Phillip went on to start Soul Fire Records. When Phillip decided to leave the recording game and pursue other stuff, he left the label and the studio to Leon Michels and Jeff Silverman, who then started Truth & Soul Records. That was 2004.
The sound of Truth & Soul is that warm, analog, sweet yet really tough sound… from the studio side. We're a record label, so it branches out. We also sign and reissue other things. There's certainly a common thread there. Leon and Jeff are both the producers for Truth & Soul. They both take on a lot of roles in the studio. I think Jeff is a little more the evil genius behind the sound, and the boards and the gear and stuff like that. They both make calls as producers. Leon plays a lot of instruments. They both write the music, with a bunch of other guys, too. It's sort of the same camp of people who have been down from day one. There are a couple of new people. It's definitely a collaborative thing.
People definitely walk in to the studio and are amazed that this is where records that hit so hard were done.
We're definitely all record collectors. I think the Meters was a huge influence for Leon in his early bands, and Jeff just with those real heavy rare sides, and all the stuff across the board that fits in there. Then, I think that sweet soul stuff – like the Delfonics, more strings and ballads – had a huge influence on what became Lee Fields and the Expressions. Then also, the Latin angle; that's what became Bronx River Parkway.
If you listen to the El Michels album, there's clearly a lot of references to soul sides, funk sides, Eddie Bo Productions, some carnival sides, all kinds of stuff. I think what I bring to the table also comes from what I DJ, which is a lot more broad, more hip hop, more newer soul, more electronic stuff. Between the three of us, it covers a ton of genres. We're all really into roots reggae, too; dub and rock steady.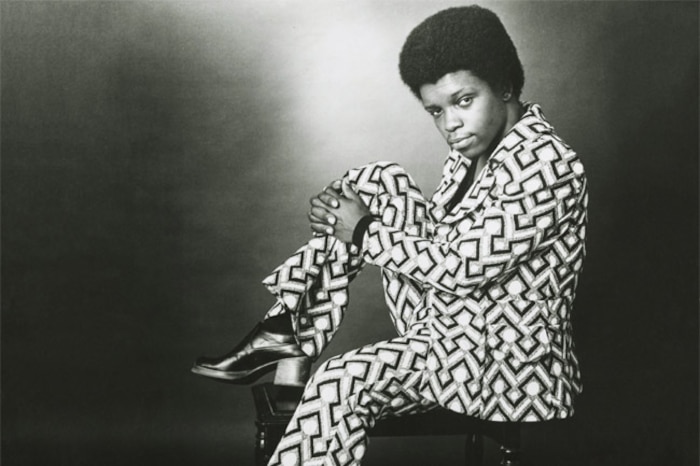 I don't know if I could say it's any particular piece of gear that makes the Truth & Soul sound what it is. That's something that would be more Jeff and Leon's department for sure, but I think it's actually the magic of just the space where everything was recorded. People definitely walk in to the studio and are amazed that this is where records that hit so hard were done. It's Truth & Soul. It's gritty. It's certainly got magic to it.
I think the way that the different monikers have gone is basically one of those people spearheads a project and decides on the direction. That's the difference between El Michels Affair, and then Menahan Street Band and the Olympians. It's a lot of the same guys, but it's a different member of those guys producing the song, and choosing the direction of the group. Basically, the different names are used in order to be able to do the different kinds of music, and not be like one band that does everything. They're really studio bands, for the most part. Only a few of them wind up being things that hit the road. El Michels used to do shows. Menahan and those guys, they do shows. That's a Daptone thing. Then there's things like Lee Fields and the Expressions. When you take one of these bands, and you have a front man like Lee Fields, it's worldwide now.
Lee Fields
I think Lee goes all the way back to Desco. I think Phillip had Lee's sides, and was like, "We should find this guy and work with him." Through someone, Phillip found Lee. It's not to say "found" Lee, maybe re-found Lee, because Lee has been recording since the '60s. The guy has been a musician his whole life. He has tons and tons of records out there that span all kinds of genres and really reflect how long he's been doing it.
The energy between him and the crowd… It's just… He takes over.
Lee's a really, really deep dude when you sit and talk to him. He looks at things very metaphysically. He's a very forward-thinking guy. I think he gets his energy from the music. The man, like a lot of us, just loves music. It's just what really drives him. It's what's always driven him. I know, for sure, Lee's connection with the fans just charges him. I know that. When Lee gets on stage, he puts on Lee Fields. He's the performer. He's Lee Fields of Lee Fields and the Expressions. The energy between him and the crowd… It's just… He takes over.
My World was the first Lee Fields recording to have that kind of aesthetic to it. It was definitely inspired by sweet soul stuff, like the Moments and the Delfonics, and more symphonic stuff, and different arrangements like that, but also still hard-as-nails stuff in there. "My World," the song, is definitely one of the toughest 45s that we put out. The drumming on that alone, and the break on that, the arrangement on that, the pizzicato on that; that's a killer song.
El Michels Affair
El Michels Affair was asked by Scion to back a tour for Raekwon and some other Wu-Tang guys. I think basically they were just in the studio rehearsing the songs they were going to have to play as backing tracks and Jeff was sitting in there and he was like, "This is amazing, we should just record this." So they recorded it and put up out a 45 that turned out to be, to this day, the biggest selling 45 we've had. Then Fat Beats approached Leon and Jeff to do a whole Wu covers/interpretations record, and that's the Enter The 37th Chamber record which apparently also does incredibly well.
Lady
Lady started out as a girl soul group. Jeff was working on a disco record at the time, and they brought these women from the UK over. The album was Nicole Wray and Terri Walker. Now it's just Nicole. She's incredible. Some people might know her from back in the day with Missy Elliott, and all the things she's done in between then and now. She is an amazing writer, an amazing singer. She is a one take person, she is extremely talented.
Nicole told me that it was when she was working with the Black Keys that she really started to use her voice.
The first single we put out from Lady was "Money." It's a real feel good thing about – go figure – money, but also independent women. The whole record is written by these two women, so it's really nice for Truth & Soul to get feminine record like that. A record from a women's perspective, written by women. Nicole has had a career in contemporary R&B, but when she came into this studio she just fitted right in it. The stuff she was doing before... I would say [they] were using like 20% of her voice, because it was pop songs and they weren't really asking her to sing. She told me that it was when she was working with the Black Keys that she really started to use her voice. She's a church singer; that's how she grew up. She has an extremely powerful voice. So coming into the studio and working with Jeff and Leon and doing soul music, it was second nature.
Aloe Blacc
Some people don't understand that Truth & Soul is both a production house and a record label. As a production house it's Leon and Jeff as producers, and the label is them as owners and I run the label. They've been hired to do all kinds of stuff as producers from Adele to Aloe Blacc. Stones Throw sent Aloe to Truth & Soul to produce his record and Leon and Jeff really produced him. He's a talented guy but they really gave it direction. They really gave it an aesthetic. If you listen to the record that he did himself, it's kind of what happens if you don't change the name of your band to do different kinds of music. Every song was a whole different genre. Leon and Jeff really produced him.
"I Need a Dollar" from that album got picked up by HBO's How To Make It in America, and that's what really started the fire. Aloe worked hard. He was touring: I heard he was doing three different cities in a day somehow in Europe. Just really grinding, which is awesome and admirable. That's clearly how you make it happen.
The Ghetto Brothers
One of the best reissues we've done is the Ghetto Brothers' Power Fuerza. I mean, first of all it's an amazing record, an amazing back story. The Ghetto Brothers were a gang in the late '60s, early '70s in the Bronx. They were like the first ones to say it's time for something positive and to stop the violence. The death of one of the very close friends to the gang leader kind of turned him. They went around trying to clean up the neighborhood, trying to bring a lot of positivity. They had a band, and they would perform in the street all the time, and you can hear some of the songs on the record. We got someone to write the liner notes, we dug up a whole bunch of photos and scans and all kinds of stuff from that era, it's got an interview with Benny Melendez... Prior to hearing that record, I didn't know about most of that stuff. It really opened up my eyes.