RIP Bunny Rugs, Vocalist of Third World
David Katz remembers the passionate reggae singer.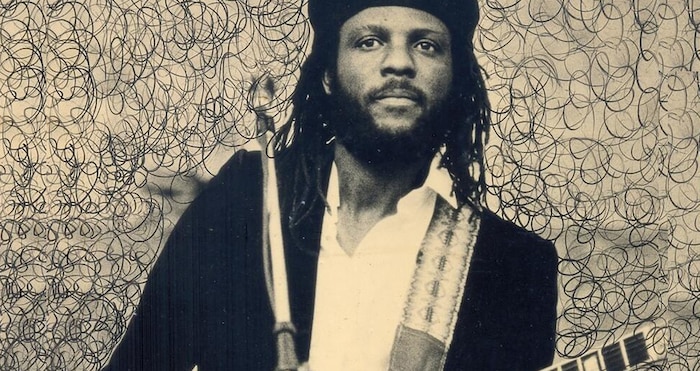 In early 2014, Third World singer Bunny Rugs passed away after a fight with leukaemia. He was born William Clarke in Mandeville in 1948, the son of an Anglican preacher, given the nickname Bunny as a child by his grandmother, due to his exuberant energy. The family moved to the rough warrens of downtown Kingston in 1950, settling at John's Lane, near Bond Street. Although he attended three different church services each week, young Bunny rebuffed his mother's appeals for him to join the church choir, preferring the sounds of the Impressions and other American soul groups he was exposed to on the radio. He was soon practising vocal harmony on the street corner with his peers, becoming adept at singing at a very young age.
At 18, Clarke discovered that local nightclub act, Charlie Hackett and the Souvenirs, held their rehearsals directly behind his home. The group was based at the Kittymat Club on Maxfield Avenue, and after passing a successful audition there one Friday, he became their resident vocalist.
Clarke subsequently studied painting at the Jamaica School of Arts and Crafts, where he formed a short-lived band with fellow singer Vic Taylor. In 1968, he flew to New York to join his parents, who had migrated there a few years earlier, but was back in Kingston within a year, unable to adjust to life in the United States. He soon began fronting Inner Circle, a band based at an uptown Kingston club called the Tunnel, and then comprised of guitarist Steven "Cat" Coore, keyboardist Michael "Ibo" Cooper, and percussionist Irvin "Carrot" Jarrett, all of whom would later form Third World.
Clarke led Inner Circle for the next two years, until he left Jamaica for New York once more, playing to Jamaican immigrant communities in the American northeast with a few different groups. Clarke's reggae rendition of Neil Diamond's "Sweet Caroline," released on G. Francis' Boss Disc label in 1973, somehow became an underground sensation in Jamaica, which lured him back to the island in search of the right producer that could build on the hit. When Glen Adams brought Clarke to Lee Perry's recently inaugurated Black Ark studio, the fit seemed perfect, and Clarke spent a year there recording a debut album. 7
Unfortunately, despite the presence of the Chil-Lites' backing musicians on a couple of key tracks, the lacklustre set had too many nondescript cover tunes, and when Perry credited the album to Bunny Scott, rather than Bunny Clarke (as he was then known), the album's poor reception pointed to a stalled career; Perry's insistence that Clarke sweep out the studio each morning didn't help matters. Nevertheless, before moving on, Clarke cut some fine singles at the Ark in the same period, including the defiant "Move Out of My Way," as well as the chilling "Bushweed Corntrash," cut as a duo with fellow singer Ricky Grant.
When Clarke returned to New York in 1976, he discovered that his former Inner Circle band mates were now touring the US as Third World, having already signed a contract with Island Records. Clarke almost missed their performance in the city, but the resultant backstage reunion was full of joy, leading the group to draft Clarke in as a replacement for Milton "Prilly" Hamilton, the singer who took his place when he quit Inner Circle. On tour with the band, he wound up with the stage name Bunny Rugs, since he liked to sleep on rugs on the floor, without a mattress beneath him.
He wound up with the stage name Bunny Rugs, since he liked to sleep on rugs on the floor, without a mattress beneath him.
96 Degrees in the Shade, the first Third World album with Clarke at the helm, showed a dramatic difference in the vocal department. Clarke's voice had a rougher edge that formed a stark contrast with the refinement of the others; much more distinctive, and with a wider range than Prilly's, it provided the perfect spice to the band's complex sound, which blended reggae with soul, rock and jazz elements. Their eponymous debut featured mostly choral voices, but 96 Degrees in the Shade was marked by Clarke's individualism, as heard on songs like "1865," the hit depiction of Paul Bogle's martyrdom, and the devotional "Jah Glory."
Of the remaining albums for Island, 1978's Journey to Addis yielded their biggest commercial success in the form of a loose reggae adaptation of the O'Jays "Now That We've Found Love," the result of a studio jam that nearly wasn't recorded (hence the messy fade-in at the start of the track). Both the single and album hit high on the pop charts in numerous territories, seriously expanding their fan base. The band was also the subject of the concert documentary film in 1980, Prisoners in the Street, which evidenced their growing international popularity.
In 1981, the group backed Stevie Wonder for a spirited version of "Master Blaster" at Reggae Sunsplash in Jamaica. This led to Wonder writing and producing "Try Jah Love," the outstanding hit of the debut album for CBS/Colombia, You've Got the Power, another chart-topping set. Further CBS albums All the Way Strong and Sense of Purpose retained their chart presence, and the Gamble and Huff collaboration Hold On to Love yielded a Grammy nomination.
Third World signed to Mercury for Serious Business in 1989, which saw another crossover smash in "Forbidden Love," driven by Clarke's emotive tenor. 1992's Committed was an unexpected shift towards digital dancehall, and despite the popularity of the title track, subsequent albums were handled by fledgling independents, limiting their availability. The 2010 release Patriots, issued on the group's own label, was a return to form that featured a range of guest collaborators, including fellow veterans such as Toots Hibbert, Marcia Griffiths, and Gregory Isaacs, along with younger talents like Damian Marley and Taurrus Riley.
As Third World became less active in the studio, Bunny Rugs paid more attention to his solo career, touring with Sly and Robbie when not on the road with the group. Although he cut some impressive singles from the early 1990s, including "Here Comes Rudie" with Gregory Isaacs, and "Down in the Ghetto" with Bounty Killer, albums like Talking to You and What a World were too random to make an impact, both suffering from unimaginative production. Even more surprising was 2006's I'm Sure, a heavily sentimentalised gospel set. It is really only Bunny Rugs' final solo album, the 2012 release Time, that was a compelling set from start to finish.
As the voice of Third World for some 37 years, Bunny Rugs leaves a lasting legacy; those close to him will remember a warm and genuine individual with a good sense of humour, which, along with his rebelliousness, spirituality and determination, was always audible in his music.