Yé-Yé: An Introduction
Jean-Emmanuel Deluxe provides an introduction to the iconic French pop genre of the '60s, arguing that there's much more than meets the eye when it comes to Yé-Yé.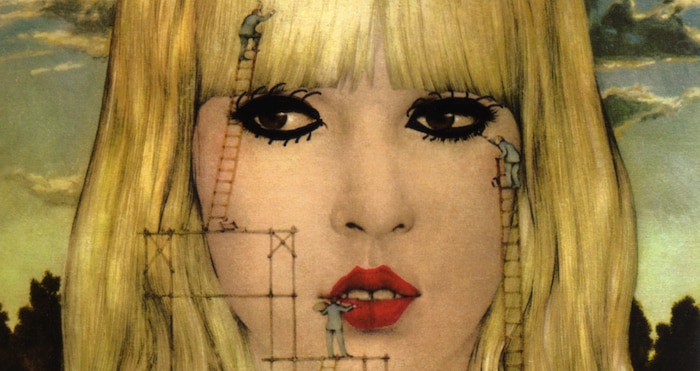 French pop in the 1960's had a certain je ne sais quoi. There's something about the songs of France's Yé-Yé girls that's led to an enduring influence on musicians in the US, UK and the rest of the world: Francophone or otherwise. Their music has been championed by all kinds of artists, from Mick Jagger and Bob Dylan, to Stereolab's Laetitia Sadier or Saint Etienne's Bob Stanley.
Yé-Yé is filled with sexual innuendo, double entendre and deadpan humour.
A good deal of the original Yé-Yé artists, like the teenaged France Gall, originally gained their first exposure on a segment of the radio programme Salut les copains, which showcased a weekly pop sweetheart. Artists like Françoise Hardy, Jane Birkin and Sylvie Vartan were among the leading stars, often referred to affectionately by their first names only. Many records from the era still fetch a high price among collectors. And modern singers like Lio (who kindly wrote a foreword to my book), Helena Noguerra or April March have carried on the tradition, a music and style emblematic of the swinging '60s in France.
Yé-Yé is a unique musical genre. It fused a number of disparate musical forms, such as Baroque, Eastern, jazz and French chanson into unique musical shapes. Part of its roots were in the music of the American pop songwriters who worked out of New York's Brill Building, like Gerry Goffin and Carole King, while another influence was undoubtedly Phil Spector's powerful Wall of Sound. Arrangers and composers like Serge Gainsbourg, Jean Bouchety, Michel Colombier, Mickey Baker (of "Love Is Strange" fame) and Germinal Tenas certainly had an impact as well, in some cases very directly.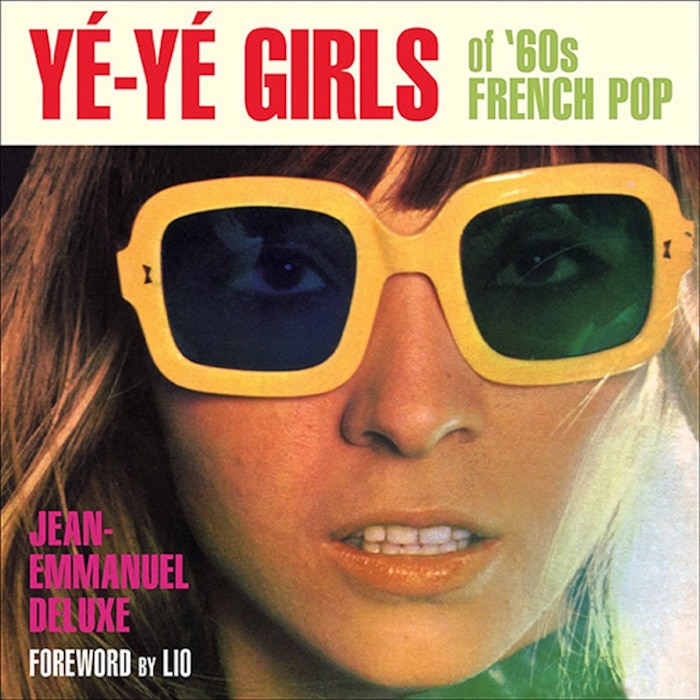 There's an escapist, ironic element to some of the Yé-Yé music that invites comparison to the music of exotica artists like Les Baxter. Another component was the playfully risqué lyric content, filled with sexual innuendo, double entendre and deadpan humour. Think of France Gall's ''Sucette,'' a song that Gainsbourg penned about oral sex – which she apparently sang in full innocence of the real meaning... despite the dancing phalluses in the music video. Or think of Stella Vander's self-penned proto-punk "L'idole des Jaunes," which contains the lyric "If I sing, it's only for money."
The name, which refers to the "Yeah! Yeah!" exclamations of rock 'n' roll, was adopted as a medal of honour.
Besides Françoise, Sylvie, France and Jane, there were stars like Brigitte Bardot, Annie Philippe (still going strong today, and the cover girl of my book), Gillian Hills, Pussy Cat, Christine Pilzer, Chantal Kelly, Cosette, Dani, Clothilde, Cléo, Stella, Zouzou and many others. Each one of them represented a distinct "type": the romantic, the bookish nerd, the sex goddess, the fashionista, the comedienne, the protestor, and so on. All of them, including adopted Brits like Gillian Hills and Jane Birkin, exhibited the style of la ''Parisienne,'' a factor which surely contributed to their exotic appeal abroad.
Perhaps part of the enduring appeal of Yé-Yé music is its irreverence. The square adult world thought that the movement was a facile imitation of music from abroad – hence the name, which refers to the "Yeah! Yeah!" exclamations of rock 'n' roll. Many were happy to dismiss them without bothering to listen to the originality and sophistication of the music itself. Many thought the Yé-Yé girls would only last one season, just as so many adults initially viewed the Beatles as one-hit wonders. But Yé-Yé fans weren't worried: They adopted the simplistic label as a medal of honour.
Interest in Yé-Yé remains high: The soundtrack for Quentin Tarantino's Deathproof featured April March's ''Chick Habit'': an adaptation of France Gall's ''Laisse tomber les filles." The TV show Mad Men included the character Megan Draper performing a sultry rendition of Gillian Hill's ''Zou Bisou, Bisou.'' Tracks by blonde bombshell Annie Philippe have found their way onto various French music comps in recent times, and had their praises sung by outlets like Cha Cha Charming magazine.
With my book Yé-Yé Girls of 60's French Pop, I wanted to showcase the most bewitching aspects of the Yé-Yé girls. It's not meant as a nostalgic tribute, so much as a way to show the living vitality and richness of this music and my own gratitude for its artistic legacy. Yé-Yé was cool then, and it's just as cool now. My book aims to present some of the great songs of Yé-Yé and shed a light on these women's work in a music world that until that point was still dominated by men. As Pussy Cat sang, ''Now times have changed and it's up to the girls to decide."
Annie Philippe - C'est la mode (1966)
(Jean-Pierre Morlane / Pierre Saka)
That's fashion
That's life
That's fashion
I'm just up to date
I'm doing like other girls
I hang around in my jeans
Back in the '60s it was quite a rebellious statement for women to wear denim. Pants had just become popular for teenage girls, as had other accoutrements of the era, like groovy sunglasses and colourful tights. Annie Philippe was – and still is – the most beloved of the Yé-Yé girls in France, because she came from the working class and has a natural charm combined with a no-nonsense attitude.
Sylvie Vartan - C'est un jour à rester coucher (1969)
(Sylvie Vartan With Micky Jones & Tommy Brown)
Sylvie Vartan always stood out from the Yé-Yé crowd with her rock repertoire. She covered Little Eva's "Locomotion," the Byrds and recorded in Nashville. She was quite the showgirl. "C'est un jour a coucher dehors" is an ode to laziness with a heavy rock beat. Mickey Jones and Tommy Brown weighed in on this one. The two young Brit expatriates composed many hits for Sylvie as well as for Johnny Hallyday, who was known as the French Elvis. (Sylvie and Johnny's wedding in 1965 created more buzz than the marriage of Kate and William.) Mickey and Tommy formed the core of the French rock couple's respective backing bands.
Françoise Hardy - La Question (1971)
(Françoise Hardy / Tuca)
This is taken from the second album that Françoise Hardy produced herself. Influenced by bossa nova and the young guard of Brazilian performers, Hardy this time collaborated with a young Brazilian girl named Tuca. Tuca's working methods differed from those of Françoise and their work together took Yé-Yé into a new direction. The album is a marvellous dialogue between French pop and Brazilian saudade, and this cult song represents one of the highlights of Françoise's storied career.
France Gall - Teenie Weenie Boppie (1967)
(Serge Gainsbourg)
Without the candid charm of France Gall, Serge Gainsbourg's Yé-Yé songs wouldn't have had quite the same flavour. Gall transforms the lyrics: ''Teenie Weenie Boppie / Has just taken LSD / One sugar and there she is / Almost in agony'' into a darkly convincing, yet humorous portrait of swinging London in the '60s. Her rather angelic countenance underscores the contrast between France's ''naïveté'' and the bleakly dystopian lyrics: an enchanting combination. Backed by an irresistible British-sounding beat, Serge Gainsbourg envisions Mick Jagger in his "beautiful clothes" drowning in the Thames.
Gillian Hills - Tut, tut, tut (1965)
(Malou René/Gilles Thibault)
Gillian Hills was very French, for a Brit. She starred in the film Beat Girl and also appeared alongside Jane Birkin in Michelangelo Antonioni's Blow Up. Gillian was discovered when she was 15 by Roger Vadim, a French film director and playboy who had affairs with Brigitte Bardot, Jane Fonda and Catherine Deneuve. During her short but striking career, she represented a kind of Yé-Yé Lolita, her slight English accent only adding to the charm for French listeners.
"Tut, tut, tut" is a French language cover of the Lollipops "Busy Signal," but Gillian makes it her own. The song, which conveys the anxiety of a girl waiting by the telephone, is branded with Gillian Hills' trademark humour, as indicated in the comic onomatopoeia of ''Tut, tut, tut'' (Beep, beep, beep). This song was recently covered by French fashion designer and singer Fifi Chachnil.
Jane Birkin - Ex Fan des Sixties (1978)
(Serge Gainsbourg)
Jane Birkin was the daughter of a Royal Navy Lieutenant commander and Judy Campbell, the famous actress and muse to Noel Coward. She began her artistic life as an actress in the midst of London's swinging '60s scene as the dream girl in the 1968 film Wonderwall, notable for its psychedelic scenes and George Harrison soundtrack. Then she met and was seduced by Serge Gainsbourg during the shooting of the film Slogan... and the rest is history. Her heavy breathing on the Serge Gainsbourg hit "Je t'aime, moi non plus" was famously banned around the world, and she remained Gainsbourg's muse for many years – even after they formally separated.
Released in 1978, "Ex-Fan des Sixties" is a poignant invocation of the swinging '60s. Jane was a symbol of those carefree days and Gainsbourg was well aware of that when he wrote these lyrics that seemingly mocked his former lover: ''Ex-Fan of the Sixties / Where have your crazy years gone? / Where are all your idols now? / Gone are Brian Jones, Jim Morrison, Eddie Cochran, Buddy Holly / Ditto Jimi Hendrix, Otis Redding, Janis Joplin, T.Rex, Elvis.'' An epitaph for all the martyrs of pop.
Dani - La Fille à la Moto (1967)
(Jacques Lanzman/Michel Pelay)
Dani was the muse of many talented artists – in part perhaps due to her fierce attitude and Vidal Sassoon hair-do. "La Fille à la Moto" (covered recently by April March) evokes the same image as Guy Peellaert's Pravda La Survireuse comic, or Marianne Faithfull in Jack Cardiff's "Girl on a Motorcycle." The song has an ironic feel to it, courtesy of Jacques Lanzman's lyrics. Lanzman was also the lyricist for many hits by Jacques Dutronc, a male French pop artist who rose to notoriety around the same time.
Lio - Felix (1996)
(Boris Bergman/ Speedy Graphito)
Yé-Yé didn't die in 1970: it moved forward. Lio had the blessings of France Gall and Jane Birkin, who requested her as a duet partner many times on primetime TV shows. Lio's "Banana Split," for instance, was a risqué tune, with a super-catchy electronic beat, reminiscent of France Gall's "Les Sucettes." Like Françoise Hardy before her, Lio is an ever-evolving artist whose sophisticated music never loses sight of its direct pop appeal. Her concept album Wandatta (with lyrics by the brilliant Boris Bergman, who also contributed to Aphrodite's Child's "Rain & Tears") bears comparison to the Beatles' more experimental moments. Extracted from this album, "Felix" sounds like a weirdly cool update of original Yé-Yé artist Stella.
Helena Noguerra - Tom (2013)
(Helena Noguerra)
Born in Brussels, Helena Noguerra is an actress, writer, film director and pop singer with six albums under her belt. With her most recent album Année Zéro, her songwriting skills come to the fore. "Tom" is a bittersweet ode to a mysterious lover using alliteration that rivals the best lyrics of Serge Gainsbourg: ''Quand je te quitte je te tue Tom / dis moi des tonnes / de tout ce que tu me donnes / Comme quand on est au lit.'' ''When I left you I kill you Tom / tell me tons / of all you give to me / as we are in the bed'' Année Zéro was the best French album of 2013 in my opinion, mixing self-depreciating humour, a knack for groovy melodies and heart-rending ballads, and Helena's siren-like voice.
April March - Mignonette (1996)
(Elinor Blake, Bertrand Burgalat)
April March once made Ronnie Spector cry because her band reminded him so much of the girl group sound. She's recorded with Brian Wilson and Andy Paley, but it's with producer Bertrand Burgalat that she was able to live out her Yé-Yé obsession. She reintroduced Yé-Yé to a worldwide audience with her two mid-'90s albums Gainsbourgsion! and Paris in April. With "Mignonette" she comes up with a form of modern Yé-Yé that sounds like a union of France Gall and Kraftwerk.
I'd like to dedicate my book and this article to my beloved mum, Marie Dubois Mendes. Without her, this book wouldn't exist. Much love to her. And many thanks to Annie Philippe, Lio, Helena Noguerra and April March for their support of the project.
Jean-Emmanuel Deluxe is a writer, pop performer, A&R at Martyrs Of Pop recordings and a pop culture specialist. Yé-Yé Girls of 60's French Pop can be purchased here (USA) or here (Europe).