Best Music Journalism: March 2014
We here at Red Bull Music Academy are music nerds, but we're also music journalism nerds. Continuing on from Jason Gross' collection of his favorite music journalism of 2013, we've decided to put together a monthly round-up of some of the best pieces we come across. This month: Tracking down every member of the Wu-Tang Clan, Atlanta rapper Young Thug's label troubles and the talented Big Star member Alex Chilton.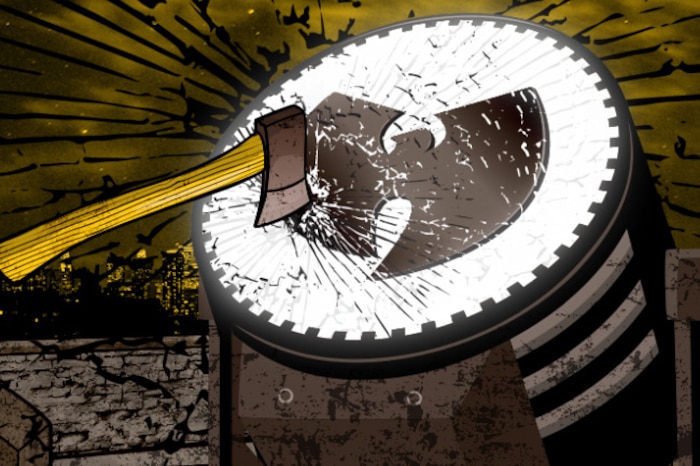 Wu-Tang, Atomically (Amos Barshad, Grantland)
Getting the ten members of the Wu-Tang together is, at the best of times, a bit of a mess. Trying to track down all ten for solo interviews? I can't even imagine. That's one reason that Amos Barshad's Wu-Tang, Atomically is a rather amazing feat. Another reason: Almost every single one of those interviews ended up being full of insight as to exactly where each of the crew's members is at these days.
Barshad says that the piece was to be published around the 20th anniversary of 36 Chambers. (November 2013.) Unsurprisingly, perhaps, things didn't go according to plan. "Once it was all done, we talked for a minute about waiting and pegging it to whenever the new Wu-Tang album actually came out, but quickly agreed that may well mean waiting FOREVER." Word came out late last week that the Wu will be releasing an album later this year in a limited edition of one. Asks Barshad, "It's a little surprising, or odd, that Forbes says the album's 'main producer' is Cilvaringz. Is that really a Wu album if RZA's not running the show? So is it more of a Wu extended family kind of thing? And what does it mean for A Better Tomorrow – is that thing ever going to come out?" But, in the end, his conclusion is one that I think most Wu fans agree with, "Either way: if it means more new Wu, I'm with it."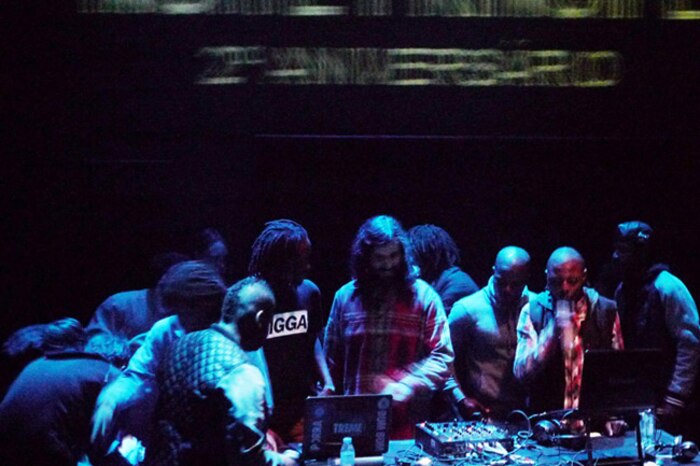 The Ghetto Sound of Lisbon (Ryan Keeling, Resident Advisor*)
Buraka Som Sistema aside, Lisbon has never been a hotbed of dance music. In this recent report from the Portuguese capital, though, Ryan Keeling finds a bubbling scene of producers that have been working for the past decade. In the article's intro, the label Príncipe is credited for helping the sound "reach far beyond its local roots."
Keeling met one of Príncipe's label founders Pedro Gomes last year at the Unsound festival where two of the imprint's DJs were booked, DJ Marfox and DJ Nigga Fox. "I instantly knew he was the type of character that non-fiction writers dream about: he was smart, opinionated and spoke like he was in a film. He didn't disappoint." Clocking in at more than 5,000 words, Keeling spends as much time on the music as the difficult questions of appropriation and exploitation. And, he writes, there's a lot more to be explored. "The piece was in the upper tier of the word counts we print, but I regret it not being at least 50% longer. I wanted to include more about the early stages of the scene, Lisbon's 'African nightclubs,' the history of African immigration to the city, deeper profiles on Príncipe's artists, more about the different crews and their neighbourhoods… "
(Full disclosure: I used to be an editor at Resident Advisor and know Keeling personally, so I may be a bit biased on this one.)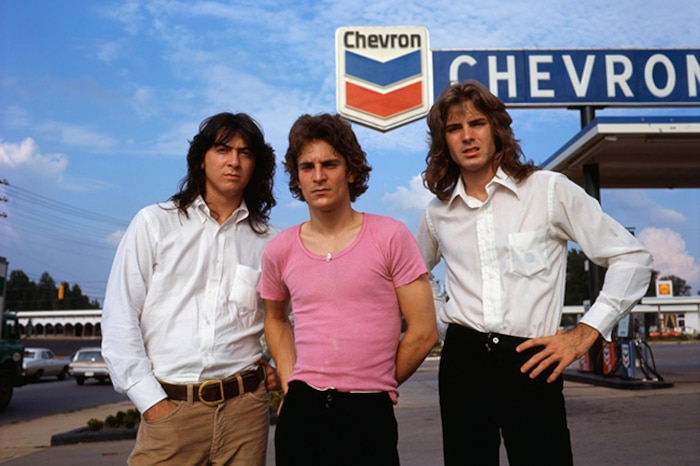 Memphis Agonistes (Carl Wilson, Bookforum)
Ever read a book review that you suspected was even better than the book being discussed? That's how I came away feeling after Carl Wilson's review of Holly George-Warren's new biography of Alex Chilton. I'm sure that A Man Called Destruction is rather good. But Wilson's focus on the nature of talent – and how to live with it – is a fascinating lens in which to look at Chilton's work. As Wilson writes, it isn't just "wasted talent" that makes Chilton one of the ultimate "why didn't these guy make it big" stories in rock history. It's far more complicated than that.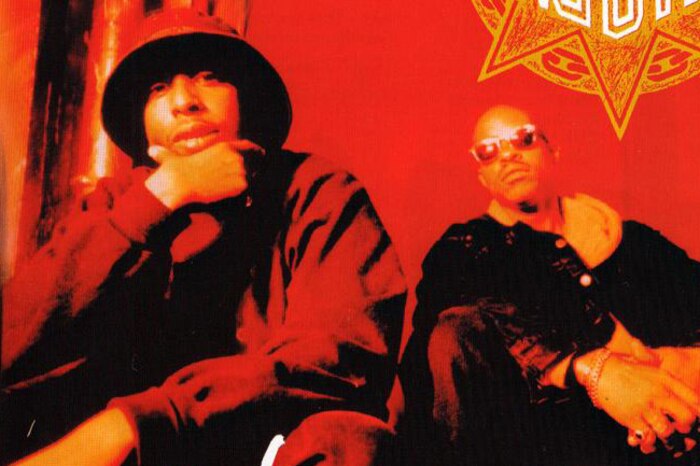 The Making of Gang Starr's Hard to Earn with DJ Premier (Daniel Isenberg, Nah Right)
There's been a spate of hip hop nostalgia over the past few years, now that we have anniversary after anniversary to celebrate. There are few albums, though, that will get a better insight into their actual production than Nah Right's piece on Gang Starr's Hard to Earn. Daniel Isenberg spent an hour-and-a-half exhaustively going over every single track with the famed producer recently, and the results are excellent.
Isenberg writes that the key was finding out that Guru gave DJ Premier a list of song titles, "then Premier would make the beats catered to the titles of the songs one-by-one, and from there, Guru would write the actual lyrics to the tracks." There are more of these pieces in the works, so keep an eye on Nah Right throughout the year.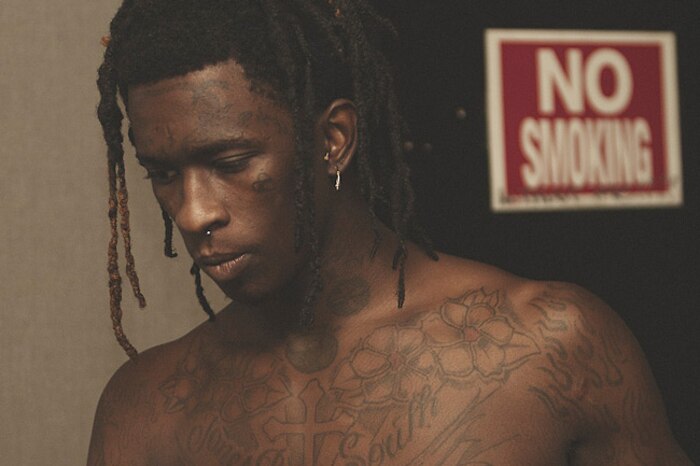 How Young Thug Got Trapped By A $15,000 Advance From A Major Label (Naomi Zeichner, BuzzFeed)
".@noz said no one had the energy/desire to figure out what happened w Young Thug's deal, then I got mad and did it." So reads Naomi Zeichner's recent tweet, promoting her run-down of Young Thug's confusing label situation at the moment. Zeichner does the legwork to unravel the many papers that may or may not have been signed by the Atlanta rapper in the past few years – and what they mean for his future.

Charles Aaron Leaves SPIN

For more than two decades, Charles Aaron's name has appeared in SPIN's pages. Earlier this year, however, it was announced that he would be leaving his post as the editorial director of the magazine. There was a nice tribute on SPIN's website, but I decided to catch up with Charles to give him a little bit of space to talk about his time working there.

Any favorite pieces outside the ones that were linked in the SPIN greatest hits round-up?
Sadly (at least for me), easily more than half my work for SPIN isn't readily accessible online – which is another example of how incrementally print companies adjust to digital. One of the pieces of criticism I remember liking a lot at the time was a lead review on the Chemical Brothers' Dig Your Own Hole. For some reason, maybe because the record so perfectly fit my metabolism or carefree nihilism (kidding!), the words just gushed out – not a particularly common occurrence for me. I don't really know if the piece holds up, but I remember it because it was so much fun to write. Also, there was a really really long feature I did on what I called the alternate history of Los Angeles hip hop back in '95 that was sort of a total mess in a way, but had a lot of great quotes in it. Plus, I got to hang out with the Watts Prophets at Amde's house in South Central. When I knocked on the front door, he opened up and cracked: "White man at the door!" Also, I was proud of my Artist of the Year piece on Mike WiLL Made It.

Have you significantly changed your mind about any records since you reviewed them that you'd like to come clean on?
Well, I did a lead review of Pavement's Crooked Rain, Crooked Rain that was basically satirical/absurd, and though I'd still defend that approach, I didn't talk enough about the music (or Malkmus' guitar playing, which was the lead voice of the band on that record, I've come to think) and my tone overall was way too bitchy. I honestly didn't think that people would worship that album the way they have; I thought it would be a bit of a sophomore slump. On the upside, I made an obscure John Ashbery reference (riffing on The Tennis Court Oath) before Malkmus ever publicly acknowledged his affection for Ashbery. Yeah, I know. I guess I do regret that review – it was a fascinating record and I was a hateful fucker.

Any bands that you still can't believe didn't "make it big"?
Having come of age musically in the '80s, I'm never really surprised when bands don't "blow up." The record industry is a Kafka bureaucracy with a veneer of outdated cool (no matter what era); they miss and bungle so many things that it's hard for me to be shocked that some fantastic punk band (like a Dillinger Four) or DJ (like, say, Stacey Pullen) never was able to have a commercial moment. The one band that I feel like really, really deserved to have some sort of actual popularity blip and never did was Pylon. Even when they got back together for a DFA reissue/reunion, it was low-key. Everybody in Athens at the time knew they were the best, better than R.E.M. and the B-52's. The most artistically and aesthetically on point, the most original, the most fun and exhilarating.

Has the essential role of what you wanted to do as a music writer changed much since you began? Or is it still the same for you?
It's basically the same; I've honestly exceeded what I wanted to do. At the start, all I wanted was get published in the Village Voice alongside people like Greg Tate and Vince Aletti and Joan Morgan and Hilton Als and Dream Hampton and Harry Allen and Chuck Eddy and Frank Kogan and Bob Christgau and Lisa Jones and all the dozens of now-famed culture critics who helped shape my work. After that, pfffff…

What are you up to next?
I want to write about things I care about. I'm not sure how to make that work financially, but I've got a lunatic work ethic and a willingness to compromise and not stress out about trade-offs – like, write this thing that's sort of bullshit to be able to write this other thing that's not bullshit. And like every crackpot on an Internet streetcorner, I've got a book idea that I need to develop into a legit proposal. I should probably be doing that now, so I'll wrap it up here.

Honorable Mention

Bikini Kill's Tobi Vail Interviews Perfect Pussy's Meredith Graves (Wondering Sound)
"A rich, engrossing conversation about aesthetics, feminism, the wearying persistence of societal intolerance and the resistance and exuberance that comes with standing firm in your own beliefs."

Who Will Survive in America: A Kanye Roundtable (Rookie Mag)
The excellent "website for teenage girls" is actually for everybody. Here's a roundtable discussion about Yeezus from just about every perspective you could think of.

Bassline: The UK Dance Scene That Was Killed by the Police (Liam Deacon and Alex Deadman, Vice)
A profile of the Sheffield club that popularized Bassline.

Image credits: Wu-Tang Illustration – Michael Weinstein; Lisbon – Marta Pina; Alex Chilton – Big Star Nothing Can Hurt Me; Young Thug – Cam Kirk