Larry Gold: A Guide to Hip Hop's Go-To String Arranger
From Justin Timberlake to Brandy, Zaid Mudhaffer highlights some of the finest moments from a career full of hits.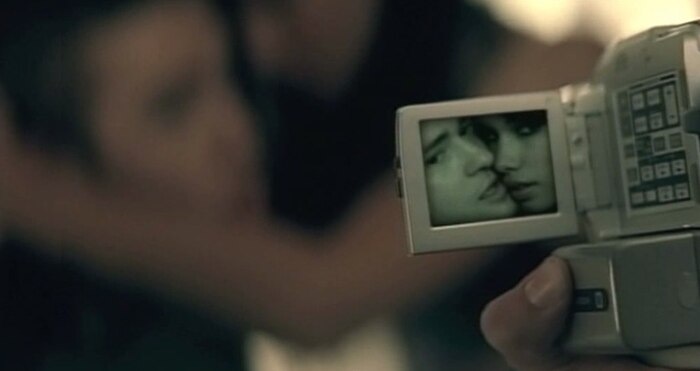 Arranger, cellist and producer Larry Gold is an unsung hero of Philadelphian music. Born in 1948 in North Philadelphia, Gold's journey began with cello lessons at the age of seven; by just 13 he had played with the Philadelphia Orchestra and a year later was enrolled at the Curtis Institute of Music, a revered local institution. With a musical horizon expanded by a love of everything from Elvis and '60s soul to Bach and Mozart, Gold became part of Sigma Studios' house band MFSB, who played on countless key Gamble & Huff and Thom Bell productions and were integral to the emerging sound of Philly disco.
As he explained to Wax Poetics in 2003, "As a session player I started playing on records early on, and I learned how to make records from listening to Gamble & Huff and Tommy Bell and those guys. I ended up being a cello player there for the longest time, then I graduated as an arranger towards the end of the '70s." His cello playing featured on records by the likes of the O'Jays, Billy Paul, The Spinners and The Stylistics.
"It's an honour for me to put strings on something I think is outstanding to begin with."
Gold's achievements with the cream of '70s Philly soul music was really just his beginning, though. After Oscar-nominated work for animated films, plus a prestigious stint arranging music on Sesame Street, in 1996 Gold built his state-of-the-art The Studio facility in downtown Philly. There, he embarked on arranging strings for a dazzling array of hip-hop, R&B and pop artists, from R. Kelly, Floetry and Common to LL Cool J, Lana Del Rey and Jennifer Lopez. MTV's 2001 Jay-Z Unplugged session, too, called for the Gold touch. As technology fathoms ever cheaper recording methods, a string section might seem decadent or a luxury, but there's no replacing the real thing. Here are some classic tracks bolstered by Larry Gold-arranged strings.
Teddy Pendergrass - If You Know Like I Know
(Teddy, Philadelphia International 1980)
One of Larry Gold's first arranging credits was the late Teddy Pendergrass' great "If You Know Like I Know," which appeared on the singer's eponymous Teddy LP and a promotional 12-inch single. Gold's arranging work marked the start of a long and prosperous career. "What I do every day of the week is write strings accompanying these great vocalists, and to me that's still the art of making a great record," he told Wax Poetics in 2003. "That's what I've been refining for most of my life: how do you bring excitement and passion to the record?" Check John Morales Presents The M&M Mixes Volume 3 for a remix of the track which places greater emphasis on the strings.
Brandy & Monica - The Boy Is Mine
(Never Say Never, Atlantic 1998)
This Rodney Jerkins and Dallas Austin-produced R&B monster tore through everything in its path in 1998, winning Brandy and Monica a Grammy following a record-breaking 13 weeks at the top of the Billboard Hot 100. A catfight on record – helped, no doubt, by tabloid rumours of real-life animosity between the singers – the track's production is brutally effective. Its magic ingredient, though, was Larry Gold's deft string arrangement accompanying the chorus.
The Roots feat. Erykah Badu & Eve - You Got Me
(Things Fall Apart, MCA 1999)
Written by The Roots and Scott Storch, the first single from the Philly group's Things Fall Apart co-stars Erykah Badu and Eve guesting on vocals. (Though a then-unknown Jill Scott penned the chorus.) Over a sombre track that switches into double-speed near its climax, Black Thought reveals his softer, sensitive side. The song's compelling strings helped the song win a Grammy in 2000.
Justin Timberlake - Cry Me a River
(Justified, Jive 2002)
Ingredients for a modern pop masterpiece: a groundbreaking producer at his most devastating; a painful break-up with Britney Spears; a lethal Larry Gold string arrangement. The confluence of sounds within "Cry Me A River"'s busy Timbaland production – beatbox, clavinet, guitar and synths jostling for position in the mix – is adroitly crafted, the song a Grammy-garnering standout from the Justified album. Introduced to Timbaland by the song's co-writer Scott Storch, Gold's strings are the icing on the cake, adding depth and dimension to the producer's signature bounce.
DJ Jazzy Jeff feat. Jill Scott - We Live in Philly
(The Magnificent, BBE 2002)
A fellow studio owner and Philadelphian, DJ Jazzy Jeff called upon Gold to assist on the grand finale to The Magnificent, the DJ's first solo album. An epic cover of Roy Ayers' anthemic "We Live in Brooklyn," Gold's subtle strings underpin Jill Scott's kooky, dreamlike poem, name-checking cult Philly sports stars and assorted local favourites. Questlove on drums completes the picture and cements the track as a fitting modern salute to the City Of Brotherly Love.
Larry Gold feat. Black Thought - No Stoppin'
(Larry Gold Presents Don Cello and Friends, BBE 2003)
In 2003 Gold stepped to the fore as artist for Don Cello and Friends, a compilation of sorts with an impressive array of fellow Philadelphian artists like Eric Roberson, Jaguar Wright and Floetry. Even DJ royalty Cash Money dropped in. A smart reworking of McFadden & Whitehead's hit "Ain't No Stoppin' Us Now," "No Stoppin'" features The Roots' Black Thought delivering a hard-knock Philly sermon. "It's not about doing something current. It's about taking all I've learned over the years and trying to do it with the younger artists as well as some of my old friends," Gold told Wax Poetics. "I'm honoured that the kids still like me."
Kanye West - Flashing Lights
(Graduation, Roc-A-Fella 2007)
The fourth single from Kanye West's third album Graduation, "Flashing Lights"' breathtaking, cinematic introduction is rooted in a potent string section, arranged by Gold. The grandiose composition, with a Dwele-assisted chorus, remains one of the Chicago artist's most popular and enduring records. "It's an honour for me to put strings on something I think is outstanding to begin with," Gold said to Wax Poetics. "It gives me the chills to even think about it."