Interview: Wen on Forgotten Female Grime MCs and Gothic Architecture
A grime renaissance is afoot, and the Keysound label is one of the imprints leading the way. Julian Brimmers talks to one of Keysound's most celebrated producers, Wen, about the influences behind his debut album.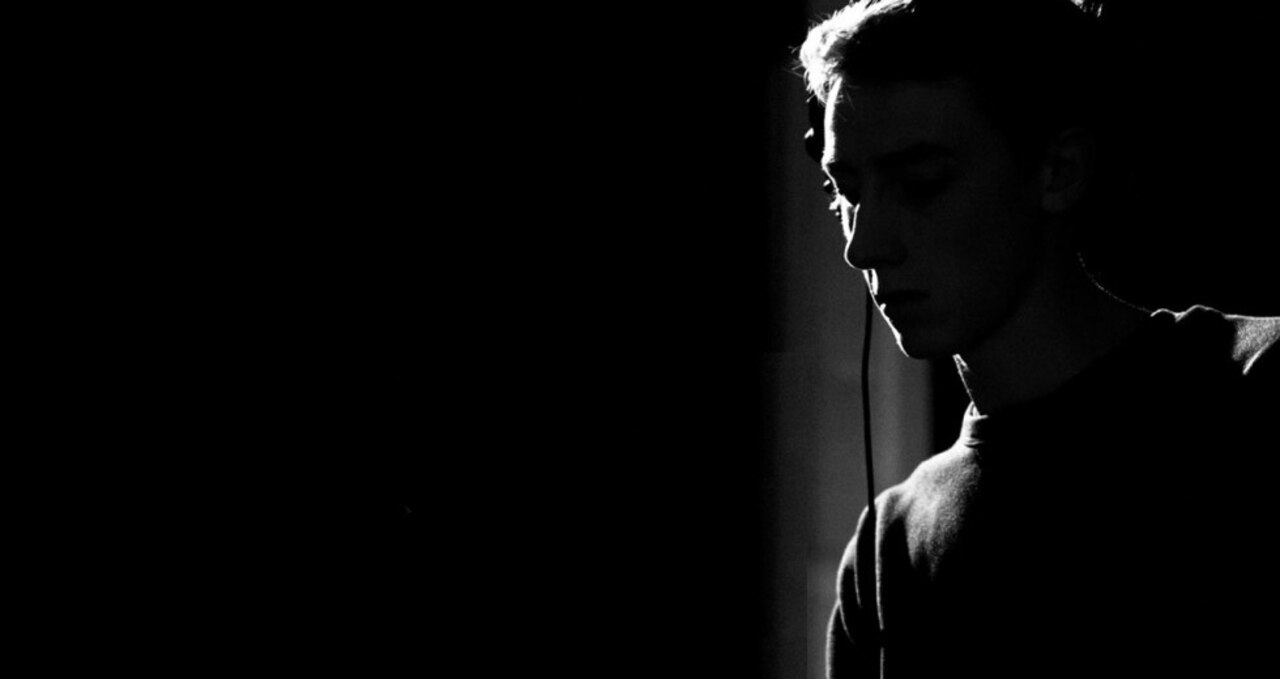 "Beneath, Visionist and Wen are a cluster of producers that I'm especially excited by right now, all of them mining a really compelling seam of dark, 130ish beats," wrote an obviously impressed Keysound boss and UK underground cognoscenti Blackdown two years ago. Time has proven the man right, as this triumvirate of young producers not only caused buzz with their seething sonic declaration "New Wave," but individually helped pull instrumental grime out of a creative dead end.
Since his sinister debut EP Commotion, Wen has added new facets to his sound palette. Signals, his full-length debut for Keysound, sees him further honing his mix of slightly slowed down grime with cleverly chopped up vocal samples from the lesser known grime and UK rap canon. The album also showcases new angles: There are more melodic vocal bits and laidback grooves that cite the legacy of garage, UK funky and grime but don't ape it.
With his new album released today, we sat with the upstart producer to learn about his love of near-forgotten female MCs, learning to mix on Rinse FM, and the art of crafting gothic beats with a modernist twist.
Tell me about your last year. It must have been quite a wild ride for you.
[laughs] Definitely. I mean stuff just happened so quick. Like, before 18 months ago, I didn't really DJ. The first time I properly DJ'ed was when Blackdown invited me to play on his Rinse show. Which was with Beneath and Visionist. That was summer in 2012, I think. So I had to quickly learn how to DJ. I'm glad I kinda picked it up when I did, because, after the EP dropped last year on Keysound, I started to get lots of people inquiring for me to come and play music all over the UK. It really just snowballed from there and eventually I played in Berlin… I even did a tour in Australia over a couple of weeks in the summer. I wasn't expecting to go there, like, literally the other side of the world, for music. It's been a really steep slope of a journey this past year.
What was the set up you learned to mix on?
There are a lot of parallels between designing buildings to how you cut samples and build music.
To be honest, I didn't have the time nor money to properly know how to mix on vinyl. I do collect vinyl, though, and kinda mix vinyl now. But it's just so expensive to cut dub plates… If I wanna test out a new tune it's just easy to burn it onto CD. So CDJ's is what I learned on, which surely enabled me to pick it up quick, cause I could just tuck a CD out of my computer and, five minutes later, try it out in my room. I just have some really basic CDJs [laughs], but that's how I learned it.
But to be honest, I never set out to DJ. I was always just making beats throughout, like, when I was at school, maybe aged 15, 16… mainly instrumentals really. Finally, with the album I got to work with a vocalist, Riko Dan... it's been a long time coming but I finally got to work with a proper grime MC. [laughs] Which is great, cause that's basically, why I even started making music.
Many musicians and producers that start out producing at an early age have some sort of affinity for technology and software… not directly geeky, but y'know, interested in everything tech-related. Was that you?

Yeah, I think so. I was definitely always into new technology and stuff like that. Basically I work in front of the computer all day… I'm an architecture student, and there are a lot of parallels between designing buildings, the way you kinda sketch and draw them – by hand or into your computer – to how you cut samples and build music. So that kind of element has always been there I guess. I imagine there are probably more when you start getting into analogue equipment.
In terms of architectural eras, which one would be the aesthetic equivalent to what you're doing musically these days?
Woah… I don't know, that's a tough question. Maybe, at the moment… or the past year, I guess it's been quite gothic? It's dark, rough looking, or sounding should I say, with abrupt features. Maybe gothic with a modern renovation or installment. It's a good question, I would have to think about that more to give you a proper answer. [laughs]
I did my degree last year. Since September I've had this year long gap where you find work in a practice so that you can go back for part two. So I'm working full time at the moment. Which is kinda hard. I began working full time in November, which was right about when we were starting to wrap up the album. So it's been tough, but I am kinda getting into the routine of working 9 to 5 and trying to make music as well. But lots of people do that anyway. For me I do find it's quite important to keep a certain divide between work and my hobbies.
Can you guide us through the process of how Signals came together?
Blackdown hadn't mentioned an album to me when we were sorting out the tracks for the [Commotion] EP, but two of the album tracks were written for the EP originally. So after we did Commotion, he said, "Well, I really like some of the other tracks that didn't make it onto the EP, how'd you feel working on a full-length LP?" It was kind of daunting to begin with, but he helped me through and I quickly got to see it all fit together. I guess he had a fixed idea of how the record would turn out in the end, as some of the tracks really balance each other out. You know, some of the tracks on there are quite old…
"Persian," for example...
Yeah, "Persian" is one of the first 130 BPM songs that I made. I was mostly making 140 before. Actually I had an accident with my hard drive and lost all my samples and all my old tracks and projects. I really had to start from scratch, so I was hearing Blackdown, Kode9 and a few other people just playing this weird stuff on 130… at the time I didn't know what it was. It sounded to me like some sort of Carnival stuff, UK funky basically, but mixed with grime and other stuff. So I took it from there and started making tunes like that. "Persian" was one of the first tracks, [album track] "Galactic" might actually be older than "Persian," that was one of the last tracks on my hard drive which I managed to save, as I had it on a thumb drive for some reason.
"Galactic" is a pretty good example of the grime heritage detectable in your tracks, especially the way you incorporate strings.
Totally. The whole orchestral palette has always been embedded in grime, for me anyway. I know there was this whole Eski revival, but that was kind of before I got into grime. I got into it when it was much more strings, violins and stuff like that. People like Maniac, Silencer, them kind of producers were using lots of orchestra samples. So I think that's important in grime and it rubbed off on me quite a lot. Funny enough, "Galactic" never had strings before – Blackdown really liked it and thought it could fit on the album with a bit of work. So I just revisited it and tried to fill it out a bit more, really, without making it sound too noisy or anything. But the strings fit nicely and tied it in with some other tracks.
Let's stick with grime a little bit. How did you first experience the scene? Did you hang out in grime forums, did you buy Clash DVD's like Lord of the Mics, etc.?
It was a really interesting time when I first started listening to grime, because it already had been established, but there were lots of younger producers and MCs that were trying to make a name.
Well, there was always a sense of community within grime. I always found it quite accessible. Like you said, if you locked into the forum, then you were kind of in the loop with it. For me, that was the only way to follow it properly. And eventually YouTube of course. When people started posting videos a lot more, people like Logan Sama and Westwood doing these 1xtra and Kiss things, it started to reach a lot more people. Before it was literally just people in forums uploading little clips of pirate radio and stuff like that. That was the only way to really hear about it.
Maybe you knew someone… like, one of my friends was cousins with some MC in London, so he passed a few CDs down. So once you knew one name you could look it up on the forum and that would lead you to branch out to a whole new scene of MCs. I guess you were always searching for the most underground MC you could find that still had, like, raw talent. It was a really interesting time when I first started listening to grime, because it already had been established quite a bit, but there were lots of younger, more hungry producers and MCs that were trying to make a name. The internet has made it accessible for us.
You were once quoted saying you went through a stage of imitation, before finding your own style. How did you find a distinctive formula and what is it signified by?
Well, the imitation thing… I think a lot of people had that when dubstep started to really come out and people just used to make standard wobbles and stuff… I never really made proper noisy stuff, but I made obvious dubstep copycat tunes. That just got really boring. It was good, in the sense that imitating people can help you learn quite a lot. You can definitely pick up some production techniques by doing that. But when you reflect on it, you know that you… not ripped someone off... but you nicked a bit off their idea, it's not purely original.
I just started to sample MCs and stuff. That's where I started to notice there was this sort of window of opportunity to do something with vocals focussing on grime. I think that's when I latched onto my own sound, by chopping vocals quite well and making the drums around the vocal really bounce off what the vocal was saying, how it was delivered, etc.
There seems to be a shift in the way you incorporated vocals on the EP to the vocals on the album – it seems you opened up to more female voices and singers, melodic vocals maybe…
It's hard to find vocals with female singing that people haven't used before. Which I guess was why I was quite successful with using grime vocals.
I like to use female vocals. But I feel like people do that all the time, so it's kinda hard to use them and stand out. There's a few female MCs, or there were. They are not too active at the moment, but there were a few times when female MCs were doing great stuff in grime. It had a bit of aggression to it, but at the same time, I dunno, maybe there was just more sexuality to what they were saying and the way they sounded. The same goes for female singers. It's hard to find vocals with female singing that people haven't used before. Which I guess was why I was quite successful with using grime vocals. People hadn't sampled what I sampled.
Which female grime MCs would you wanna revive, so to speak, from the grime era?
There aren't really any female grime MCs really around anymore, are there? Most of them surfaced quickly and then fell back under the radar straight away. I mostly liked the ones that got a slight ragga twang to the way they say things and their overall delivery. Let's see there is… Lady Chann, No Lay, Lioness… Miss Bratt, she was okay, she had some all right tunes. There was of course, Shystie, and well, Ms Dynamite, but she was already blown up once I got into it. But there was plenty, definitely more than I just mentioned. They just brought something different to the table.
It'd be cool if some of them came back, cause there seems to be a grime resurgence at the moment… you got guys like Novelist. He's really young and you can tell that he's really enthusiastic to work with people. He's got a sick track with Mumdance. Hopefully some more MCs will get involved with the newer grime stuff and maybe be more open minded with the slower stuff. Riko was quite open-minded about writing on my 130 BPM beat. He flowed it really well. Hopefully we can get some more vocalists involved.
What's the story behind your "Strings Hoe" refix? Dizzee and his team didn't ask you for that officially or did they?
Oh, no, no the official thing came after. I just always loved that instrumental and I was just messing around with it. So I made it and sent it to Blackdown and straight away he loved it. Maybe six, seven months went by, and I kept playing it in all my sets and so has Blackdown, so he went, "We should do something with this track." He knows Cage, because he helped Dizzee out a lot in Dizzee's early days through Blackdown's blog. So he got quite a good relationship with Dizzee's label manager. He passed the track on to him and he approved it, he said he was happy for us to do it, so we got official approval from Cage, which was cool. I didn't even realize there was this cycle, like, ten years from when the original was made… Benji B played it out and mentioned that. It's just cool to see how things come full circle.