Interview: Allen Toussaint On Why New Orleans Music Is So Unique
The legendary songwriter and producer talks Mardi Gras Indians, Professor Longhair and Snooks Eaglin.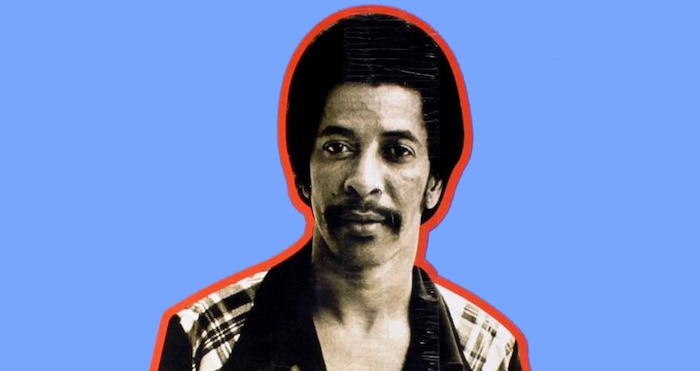 Allen Toussaint, at 76, has some 60+ years as a professional musician behind him, yet he's still looking for new challenges. When I met him in his London hotel room, an electric piano was set up so he could work.
"Inspiration can strike anywhere, all the time, anywhere," he says when I point to said piano and ask if he's working on a particular project. Toussaint is a native son of New Orleans and, today, alongside Dr John, the most celebrated living musician of that fabled music city. Yet where Dr John is famous for regularly releasing albums, ceaseless touring and maintaining a public persona of voodoo-shaman-jazz-boho, Toussaint is a reticent character, rarely releasing new recordings, humble rather than mythologizing and preferring to work hidden away in the studio.
Indeed, Toussaint's multiple talents as a producer, arranger, songwriter, pianist and talent scout have tended to overshadow his formidable abilities as a singer and performer: he released his debut album The Wild Sounds Of New Orleans in 1958 while his most recent, the in-concert recording Songbook, dropped at the start of 2014.
Toussaint worked out early on that life as a "gigging musician held little future" after he replaced the great Huey "Piano" Smith in Shirley & Lee's road band in 1957 when they were promoting their hit "Let the Good Times Roll": after several months of one-nighters across the US, he was happy to settle back into New Orleans and focus on studio activities. Initially, he worked in guitarist Earl King's band as they held down the residency at the legendary Dew Drop Inn. Dave Bartholemew then started booking Toussaint to sub in the studio for Fats Domino.
Toussaint's debut album didn't sell many copies, but one of its tunes, "Java," was subsequently covered by Dixieland trumpeter Al Hirst (and a US hit). This provided Toussaint with his first taste of publishing royalties and sharpened his mind towards writing for others. In 1960 he joined forces with Joe Banashak of Minit Records. Irma Thomas, Aaron Neville, Benny Spellman, Ernie K-Doe and Jessie Hill were amongst the local singers Toussaint shaped for stardom and the songs he wrote and produced for them – "It's Raining," "Ruler of My Heart," "Mother in Law," "Fortune Teller," "Downhome Girl" and other classics were amongst these early '60s recordings.
Across the '60s and into the '70s, Toussaint's sound grew fuller and funkier while his songwriting developed into more conscious themes. He wrote and produced almost every tune the great Lee Dorsey ever recorded and employed – as his studio band – a group of young musicians soon to gain fame as The Meters. Toussaint also produced The Pointer Sisters (whose career was kick-started by Toussaint's song "Yes We Can Can") and Patti LaBelle ("Lady Marmalade" was not written by Toussaint but he certainly arranged and produced that monster hit). Less successful but equally worth investigating are albums Toussaint produced for the likes of Frankie Miller, Robert Palmer and The Mighty Diamonds. All the while Toussaint was producing stunning local funk and soul artists, often for small labels with the 45s never getting much more than local distribution. (Soul Jazz has gathered a great variety of these rare tunes on its sublime New Orleans Funk series.)
Morrissey stopped by to record with Toussaint but abandoned the sessions during the first day (Mozzer apparently stormed out after he heard Toussaint mutter "what have I let myself in for?").
Along the way Toussaint continued to record quietly reflective solo albums that featured his beautifully heady keyboards and plaintive vocal. These albums never made any commercial headway but his fellow musicians ransacked them for new Toussaint songs: 1975's Southern Nights is a thing of beauty and in 1977 Glen Campbell took the title track to the top of the charts when he recorded it as a jaunty singalong (Toussaint's original is a quieter meditation on a child's memories of the Louisiana countryside where his Creole cousins lived). "Jim Webb told Glen Campbell 'you're a damn fool if you don't record that Toussaint song," the master recalls with a sly smile. "And he took it all the way to the bank!"
As popular music changed across the late '70s, Toussaint's lush, rippling sound fell out of favour and he entered into a quieter creative period that found him more focused on running his Seasaint Studio complex and occasionally playing sessions. He helped Willy DeVille helm his magnificent New Orleans sessions while, odd but true, Morrissey stopped by to record with Toussaint but abandoned the sessions during the first day (Mozzer apparently stormed out after he heard Toussaint mutter "what have I let myself in for?"). By the mid-'90s he was again engaged with releasing new solo albums and discovering and recording local New Orleans talent. Still, as the 21st century rolled around the world at large appeared to remain blissfully ignorant of Toussaint. He would play Jazzfest in New Orleans every year and occasionally wander further afield as part of the Songwriters Circle concerts, but it was a quiet existence.
He has a firm handshake and a no nonsense manner – "let's get this done" seems to be his maxim.
Or it was until Hurricane Katrina destroyed both his house and recording studio in 2005. Toussaint settled in New York for two years and engaged in an intense period of activity – recording a selection of his most famous songs with Elvis Costello (The River In Reverse), putting together the brilliant album The Bright Mississippi (where he eschews vocals and original compositions and demonstrates what a magnificent left handed New Orleans pianist he is) while touring widely as a solo pianist and vocalist.
In person Toussaint is a tall, dapper man who, even in his hotel room, wears a suit jacket and tie. His greying afro frames a broad face with a strong nose and kind, enquiring eyes. He has a firm handshake and a no nonsense manner – "let's get this done" seems to be his maxim.
On your live album Songbook there's a new song called "It's a New Orleans Thing." What is it about your hometown that inspires such extraordinary creativity?
It's everything. Everything. It's who we are, the food we eat, the history, Mardi Gras Indians who rehearse all year around, the second line brass bands who strut that stuff, the syncopation, the humour, and the slightly slower pace than the rest of America – the way we mosey along rather than running the race.
New Orleans music is so distinctive. Is this because of what Jelly Roll Morton called "the Latin tinge"? It has such a strong flavor. It's almost like you can tell a tune recorded in New Orleans by the opening notes. Why is this?
Well, all those elements I mentioned, like the brass bands and the Mardi Gras Indians and the pace at which we operate at. And by being a little slower – and it's not just the pace at which we move around during the day - but ideologically, historically, we hold onto the old world charm longer than others. Those elements have a strong influence on what we are. And I must mention Professor Longhair – the "Bach of rock" as I call him – he has a strong influence on our music. He's the Mayor of our music.
New Orleans is famously a city of pianists: Jelly Roll Morton, Professor Longhair, Archibald, Edward Frank, Fats Domino, Mac Rebennac, Huey Smith and yourself. Why is piano so predominant in New Orleans compared to other American music cities?
Well, the piano is the king of the acoustic music world. It's the biggest of the acoustic instruments. And by us holding onto the old world charm longer than most other places, we've held onto the acoustic world longer than other places. We've had so many places back in the day where the piano was the source of entertainment and, long after other places had developed other forms of entertainment, the piano was still king in New Orleans.
What do you remember of your childhood in a city that was very lively, yet totally segregated? You couldn't drink from the same water fountain as a white person.
Childhood in New Orleans was wonderful. Even though it was before integration, we hadn't noticed that integration needed to be because everything we cared about, everything we loved about, was nearby. In retrospect looking back at the big picture – and we weren't looking at the big picture back then – I can see that these major moves needed to be. But back then we were having such a good time with one another that it didn't dawn on us that we needed to integrate.
As for the water fountains, well, their water fountains were segregated too.
As for the water fountains, well, their water fountains were segregated too. It wasn't only we couldn't drink from theirs, but they couldn't drink from ours too. So as a child it didn't dawn on me that things needed to be different. But I'm so glad that everybody in the world didn't feel like I did, because there was much more than could meet a child's eye.
But growing up in my area was wonderful, as there were so many old guys who would play an instrument after work in the evening. They all had other kinds of jobs but they would get home and pull out an instrument from under the bed and sit on the porch and play. It was wonderful. I had a cousin named Manuel who got really drunk and would come and play the best kind of "Stagger Lee" blues drunk. But he would never play those blues sober. And there was a guy who would stagger home from a certain bar around midnight really drunk, and he would play harmonica really loud. The grown-ups hated him, but the children loved him.
Did you have much sense of Louis Armstrong, Sidney Bechet, these hometown heroes who had gone off to conquer the world? Or were they not relevant to young musicians such as yourself?
Yes, they were already gone, but we heard about them historically and knew that they were out there somewhere. But they were not applicable to what we were doing. We were young guys playing what we heard on the radio. They were out of our grasp, out of our realm. But they were marvelous ambassadors.

You formed your first band, The Flamingoes, aged 13 with another teenager, the blind guitarist Snooks Eaglin. What can you tell me about him?
Well, Snooks Eaglin, I first heard him when he was about seven years old and I was not much older. It was at a talent show and I could not get over how this little boy sounded like an old man with this extreme finger style. He would play the bass and the melody and the chords at the same time. So we formed this neighbourhood band, and they didn't need piano but there was no way around me. I'd learn all of the words because I'd listen conscientiously to the records and the horn parts and the vocals, so I could lean over and tell Snooks the words while he was playing. But he was exciting to hear. I don't remember him "learning" to play. He could play as well at 13 as he could as an adult.
You mentioned the Mardi Gras Indians. In 1976 you produced one of the first Mardi Gras Indian albums with The Wild Tchoupitoulas. As a child did you see Mardi Gras Indians on the street parading and doing their chants?
Mardi Gras Indians play their music not to sell or be commercialized, but to drive them into a frenzy.
Well, I saw other Mardi Gras Indians on the streets as a young child as they (The Wild Tchoupitoulas) were young then as well. However, I'm pleased to say that the tradition of the Mardi Gras Indians has not changed. They play their music not to sell or be commercialized, but to drive them into a frenzy. And the Wild Tchoupitoulas are marvelous at what they do. Producing a group of Mardi Gras Indians is not like producing Lee Dorsey or Joe Cocker or someone like that. With Mardi Gras Indians you open the door to the studio and let them in, then let them out after a while.
It seems to me that when I visit New Orleans that the Mardi Gras Indians are now more visible to foreigners. Why is this? Is it due to the records coming out?
Well, yes it has got somewhat commercial, but that's good as far as I am concerned. Much attention has been drawn to them by recording and such. But they still have the same drive when it comes time for Mardi Gras. They have the same zeal. They still honour the ancestors' bones, as we like to say.
I'm glad to say that these days they try and knock 'em dead with a needle and thread – they try and outsew each other.
And it's much better these days because they don't fight. When I was a boy, our parents didn't want us to go outside early in the morning when they got started, as the Mardi Gras Indians would always fight – and sometimes to the death. They would always draw blood. Early in the morning when the sun comes up, they would come up and each would have a particular bar, a joint, that they would stop in and the spyboy, who was a reconnaissance guy, would take his staff and throw it, stick it up above the door to let any other group of Indians know that you don't come near this.
They would go in there and get really tanked up on that firewater – that kickaboo juice as we called it – and start doing their percussive drums and get fired up for the day to go downtown and meet other tribes. They'd give these loud chants that was like an argument with each other. And, as they got closer, they would use their hatchets, their tomahawks as some called it, to fight. As a boy I didn't know what they were fighting about. My mother – and all other mothers – tried to keep their youngsters from them. But I'm glad to say that these days they try and knock 'em dead with a needle and thread – they try and outsew each other and make their costumes more beautiful. Which is an improvement.