Bounce to This: An Introduction to Housing, Flexing, Voguing and Jersey Club
Learn more about the four native NYC dance styles taking center stage at May's Bounce Ballroom event in Brooklyn.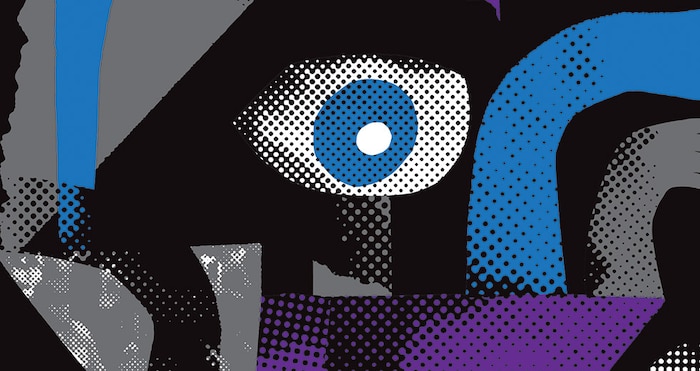 One of the hypest parties of Red Bull Music Academy New York 2013 was United States of Bass, an all-night celebration of bold and booty-ful regional dance sounds, from Bmore club to Chicago juke to New Orleans bounce. This year, RBMA continues to explore low-end theories with Bounce Ballroom, the opening night event of the month-long Red Bull Music Academy Festival New York. On May 1, Williamsburg's Brooklyn Night Bazaar – normally a giant indoor night market filled with clothing stalls and food vendors – will be transformed into a playground celebrating four unique dance sounds and styles native to the New York/New Jersey area: housing, voguing, flexing, and Jersey club.
This event truly straddles the history of NYC club culture from the '80s until the present day: stretching from the roots of housing and lofting in the early '80s, traveling through the mutations of Jamaican dancehall styles and voguing in the '90s, and arriving at more current phenomenons like flexing/bone breaking and Jersey Club, whose dances (and dancers) are evolving faster than you can refresh your Twitter. Not only does Bounce Ballroom feature over 15 dancers ranging from legendary veterans to high schoolers, it pairs each squad with iconic DJs, including dancehall king Bobby Konders, house innovator Todd Terry, Jersey Club jackers Sliink and Mike Gip, and ballroom house don MikeQ, who appears alongside Kevin JZ Prodigy, one of the scene's standout commentators. Read on to find out more about the evolution of each style… and brush up on your moves.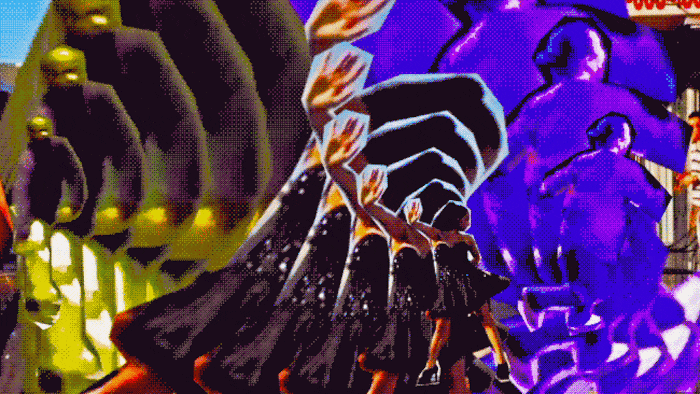 HOUSING

It's impossible to say where house dance (or "housing") began or what exactly it's inspired by – the expansive footwork, body isolations (especially neck and torso rolls), and liquid fluidity seem to borrow equally from jazz, b-boying, New Jack Swing, salsa, and African dance. Arising with house music in the late '70s and early '80s, housing has developed regional variants such as "jacking" and "juking" (Chicago), "jitting" (Detroit), and "lofting" (New York), a term which refers to David Mancuso's pioneering NYC party The Loft.
Nourished equally in clubs, loft parties, and raves throughout the United States over the last 30 years, house dance is now a staple of urban dance battles and dance school curriculums worldwide. In NYC, the torch is held aloft by many first-wave dancers such as Brian "Footwork" Green, Shannon "Shan S" Selby, Voodoo Ray, and even vocalist Barbara Tucker, as well as late '80s/early '90s names such as Ejoe Wilson and Caleaf Sellers, who can be found teaching house classes in New York when they're not traveling the globe.
House dance places an emphasis on smoothness, funk, and movements that accentuate the music's various rhythmic elements. Cricket and Eriko host a frequent house dance cypher called The Lab in Manhattan but their individual flair couldn't be more different: Cricket's jump 'n' flex clearly incorporates elements of tap and breakdancing, while Eriko (founder of a 4/4-loving female crew called House Wives) is all flawless glides and spins. They're joined by Princess Lockeroo, a foremost authority on waacking, a disco-driven street dance style that originated in Los Angeles in the '70s. They will be performing to a classics set by NYC house legend Todd Terry.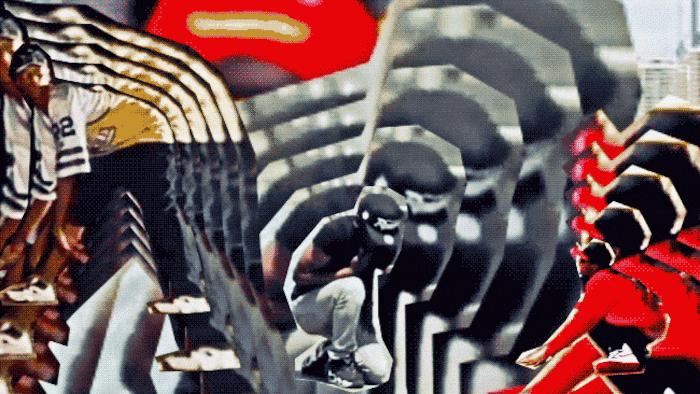 FLEXING

Bruk Up originated in the mid-'90s in Jamaican dancehall parties, named after George "Bruk Up" Adams, who overcame a crippling bone infection as a child to become one of Jamaica's most beloved dancers, performing alongside Buju Banton and Beenie Man as well as in videos for Wyclef Jean and Busta Rhymes. Bruk up – characterized by moves such as the crabwalk, the shoulder pop, and the ghost walk – was embraced by NYC dancehall lovers around 1994 and began slowly transforming into the style known today as flexing (or bonebreaking).
New York dancers added influences from hip hop street styles – waving, tutting, and poplocking – as well as opening up the style to a new musical palette including trap and dubstep sounds. Flexing has been featured on America's Best Dance Crew and all over YouTube, gaining recent underground acclaim: dancer Storyboard P starred in Flying Lotus' award-winning 2013 video Until the Quiet Comes, Drew Dollaz and Bones the Machine were backup dancers on Madonna's MDNA tour, and flexing documentary Flex Is Kings is currently making the rounds of indie theaters.
Each dancer at the Bounce Ballroom event is known for their own unique style. Dollaz trademark is a gravity-defying liquid glide, while his Gas Mask Mobb crewmate Bones the Machine is known for perhaps the most articulated, jaw-dropping display of double-jointed "bone breaking" around. They're joined by Samiam, who has earned the nickname "Moviemansam" for the cinematic way he interprets music with his body, and Bed-Stuy Veterans/LOUD League crew founder Albert "The Ghost" Esquilin who, like the bruk up founder, overcame a debilitating leg injury as a child to become one of the most famed dancers on the scene; his phantom-like maneuvers and tight poplocking make his body look propelled by ghostly hydraulics. Representing true East Coast dancehall and hip-hop flavors is NYC legend Bobby Konders, the Hot 97 DJ and ruler of the Massive B sound system (who also put out a few classic house records in his time).
VOGUING

Thanks to Madonna's "Vogue" and the documentary film Paris is Burning, anyone with even a passing interest has been afforded a window into the dance that evolved out of the gay ballroom scene of '80s Harlem. Initially inspired by the fashion models of Vogue magazine, voguing has evolved from a runway-style performance into a complex array of moves (death drops, duckwalks) and micro-categories, from Vogue Femme to Banjy and beyond.
Legendary Mother Leiomy Prodigy embodies vogue femme attitude, known for dizzying hair whips, death-defying dips, and performing effortlessly in all manner of skintight outfits.
Although balls have never ceased to exist since their Harlem heyday, ballroom house and vogue culture has recently come back into mainstream fashion, receiving particular attention as producer/DJs like MikeQ, Vjuan Allure, B. Ames, and Divoli S'vere have been collaborating outside of their scene. Voguing has been seen everywhere from the MOMA to America's Best Dance Crew. Favorite tracks like Robbie Tronco's "Walk for Me" and Masters at Work's "Ha Dance" have been sampled and resampled by UK techno-bass bod Boddika, footwork king DJ Rashad, Jersey Club dude Jayhood, drum & bass' Dom & Roland, and L.A. kingpin Kingdom, who signed MikeQ to Fade to Mind and brought ballroom to worldwide attention with his "Stalker Ha."
At Bounce Ballroom, we'll have three of the best. Javier Ninja represents the House of Ninja, a legendary house founded by Willi Ninja (godfather of the style, star of Paris Is Burning, and the man who taught Madonna to vogue). Javier is a true ambassador of the dance, known for his glamour, flawlessness, and knife-sharp hand styles. Dashaun Wesley from the House of Evisu is an instructor, model, and master of a dizzying array of duckwalks, catwalks, dips, and spins, while Legendary Mother Leiomy Prodigy embodies vogue femme attitude, known for dizzying hair whips, death-defying dips, the occasional catfight, and performing effortlessly in all manner of skintight outfits and six-inch heels. They are joined by DJ MikeQ of Fade 2 Mind/Qween Beat on the decks and the fierce commentator Kevin JZ Prodigy.
JERSEY CLUB

The youngest style in our series, Jersey Club has been causing a storm over the last five years. Musically, the sound evolved out of Baltimore club, a banging style of chopped-up breakbeats and call-and-response chants created in the late '80s by Charm City DJs Frank Ski, Scottie B, DJ Spen, and Miss Tony. Bmore club traveled up and down the East Coast from Atlanta to Philly to the "Brick City" – Newark, New Jersey, where Brick Bandits crew members DJ Tameil, Black Mic, and Tim Dolla began spreading the gospel of a harder-edged and more hip-hop and R&B-sampling sound.
These days, Jersey is home to hundreds of hungry young DJ/producers playing their beats everywhere from bottle service joints to prom parties. And with an audience made up largely of high schoolers and just-over-21s, there's plenty of time to dance, form crews, and make up new moves. On the DJ side of this party, Bounce Ballroom features Brick Bandits' DJ Sliink – at 23, he's practically already a Jersey Club veteran and perhaps the best-known ambassador of the style: releasing on Mad Decent, kickstarting Newark's always poppin' #THREAD party, and mentoring young'uns like Mike Gip, a 20-year-old who will make your booty pop with his remixes of everyone from Cashmere Cat to Chris Brown.
On the dancefloor, Mike Gip's bringing his young 'n' hype Jersey squad, including SoSo, Emanni, and artist/rapper/DJ/dancer Fiinesse. Add to that a trio of dancers affiliated with DJ Lilman's Team Lilman dance team – Ani TL, King Naboo, and Urkle – and you can expect to see the Tip-Toe, the Getty Up, the One Leg Back, the Sexy Walk, and whatever new dances Newark has invented this week.

Animated gifs - Yoshi Sodeoka