Zion In A Vision: Jamaica's '90s Rasta Renaissance
After dancehall's sex and guns subject matter became too much for some, a group of musicians headed up by Luciano, Garnett Silk and Tony Rebel looked back to Rasta values for inspiration. David Katz explains.
The "Rasta Renaissance" that swept through Jamaica during the early '90s brought intensive changes to the island's dancehall scene. Although the shift was gradual, its effects were dramatic and have proved long-lasting. A new wave of artists like Luciano, Garnett Silk and Tony Rebel brought Rastafari consciousness back to the fore, and drew many disenchanted listeners that didn't approve of – or understand – dancehall's urban harshness back to reggae.
Reggae devotees know that the genre has undergone numerous shifts in style over the years. Most will already be familiar with the way that ska gave way to rock steady, which in turn became reggae, and ultimately dancehall, but the sub-genres of deejay and dub are equally important, as are the short-lived "flyers" and "rockers" styles of the mid-'70s.
Although not always portrayed as such, the dancehall era has also been shaped by several concerted shifts. The generally agreed upon "birth of dancehall" moment came when King Jammy unleashed Wayne Smith's "Under Mi Sleng Teng" on the unsuspecting public at a soundclash in 1985. The effects were extraordinary. Up until that point, Jamaican singers initiated most reggae songs by bringing lyrics and a melody to a record producer, whose regular session players would construct a musical arrangement. After "Sleng Teng," most music came to be constructed by technically proficient keyboard players, or producers clever enough to build a basic computer rhythm, to which lyrics were subsequently added. This material was often created without the input of instrumentalists, the rugged output aimed largely at soundsystem attendees.
Although the new sound may have baffled overseas listeners enamoured with roots reggae, in Jamaica "Sleng Teng" and its successors made perfect sense.
Although the new sound may have baffled overseas listeners enamoured with roots reggae, in Jamaica "Sleng Teng" and its successors made perfect sense. The brash sound provided exciting fuel for the dancehall audience, and the sound had long been heading in this direction through increased use of synthesizers. Deejays like Shabba Ranks, Ninjaman and Mad Cobra became the new superstars, with a steady output of hits based on sexually explicit "slackness" and the graphic violence of "gun talk," while the few singers who maintained popularity, such as Sanchez and Leroy Gibbon, did so largely by adapting old American ballads to the new digital beats. Rastafari imagery was on the wane, as many of the rising stars were staunchly Christian.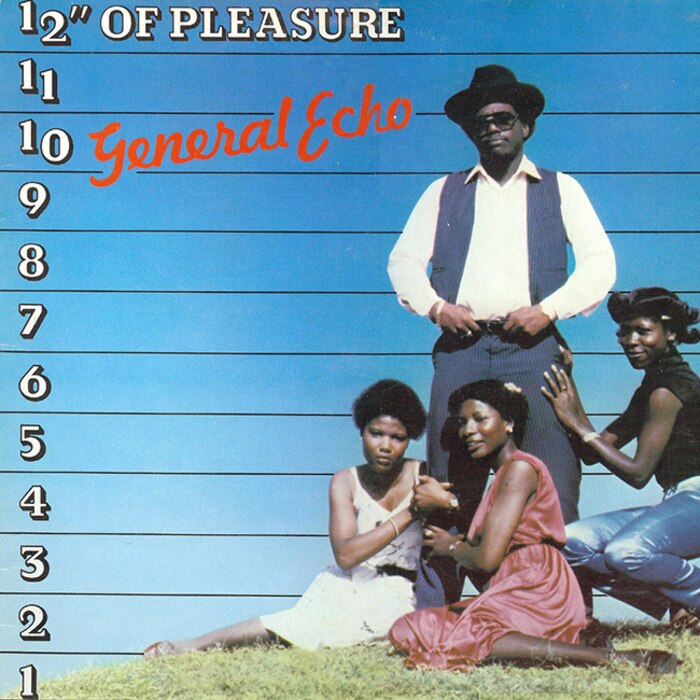 Although rude records were nothing new in reggae, songs became far more explicit in the dancehall age. General Echo led the way with "Bathroom Sex" and the Slackest LP in the World, prefacing Yellowman's success with "Cocky Did a Hurt Me" and "Bedroom Mazuka." Johnny Ringo even offered the surreal "Two Lesbians Hitch," a blow-by-blow account of illicit carnal activity, while Admiral Bailey's controversial "Punany" saluted female genitalia. Mad Cobra's "Shoot to Kill" and Ninjaman's "Murda Dem" exemplified the excesses of gun talk, which rose in tandem with slackness.
Language became a concern at live shows too. The microphone was switched off throughout the 1988 Sting concert, partly because the lyrics were not fit for public consumption, but also because rival artists cursed each other too vigorously on stage. By the time Shabba Ranks hit with "Wicked in Bed," "Trailorload of Girls," and "Love Punany Bad," most popular reggae was concerned with sexual matters or powerful firearms.
As the '80s drew to a close, though, a new set of artists began to appear, pointing Jamaican music in a different direction. Several of the most prominent hailed from the rural southwest: Tony Rebel had been active on a sound system in Manchester called Destiny Outernational, where he met Garnett Smith, who was then deejaying under the name Little Bimbo; Uton Green, Everton Blender and dub poet Yasus Afari were also close friends and musical companions that considered themselves Christian Souljahs, collectively expressing that Haile Selassie was the embodiment of Jesus Christ.
If Tony Rebel was an indicator that things were changing, Garnett Silk was the dam-buster.
When Tony Rebel shifted to Kingston to try to make his way in music, Smith followed and soon switched to singing under the name Garnett Silk; the two lived together with Rebel's aunt, and both were active on Sugar Minott's Youth Promotion sound system. Rebel got his initial break upon joining the Penthouse stable, hitting big in 1991 with "Fresh Vegetable," a love song written from a Rasta point of view. As Rebel explains, "I was telling a lady, I love you like fresh vegetable, because the men used to call women 'beef' or 'porkie,' but as Rastaman, we wanted to change that."
If Rebel's hit was an indicator that things were changing, Garnett Silk was the dam-buster. His mournful voice retained the rougher edges of the dancehall style, yet still had the smoothness of a great soul man, particularly when he sang of love or religious devotion. Silk made a massive impact with his stunning debut album, It's Growing, cut for Bobby Digital in 1992, and subsequent hits such as "Hello Mama Africa," the devotional "Fill Us Up With Your Mercy," and "Love Is The Answer."
In 1994, Silk scored an overseas distribution deal with Atlantic, and was working on an album for the company when both he and his mother tragically died in a fire. Nevertheless, his indelible impact clearly shifted Jamaican music into a different phase. "Most artists lost their flavour completely," says Rebel of the period that proceeded dancehall's Rasta Renaissance. "They were not singing original songs, just singing over what America did. When Garnett came, we were showing them that all these songs are original, so people went back to basics, starting hitting live instruments again. It was a time when people wanted a change, because they were tired of the gun talk, tired of the slackness, and they wanted the traditional reggae to be there again."
"They were tired of the gun talk, tired of the slackness, and they wanted the traditional reggae to be there again."
Following Silk's lead, there was a Rasta resurgence in the mid-'90s. With it came increasingly complex musical backings, as producers began to meld live instruments onto digital beats. Bobby Digital was a key player in this process, along with the Xterminator camp of producer Fatis Burrell. As the balance began to move in the "conscious" direction, hardcore ragga artists such as Buju Banton and Capleton swiftly became open Rastafari converts that eschewed the graphic output of their past; Buju swapped "Love Mi Browning" for "Til Shiloh" and Capleton styled himself "The Prophet."
But of all the Rastafari faithful to rise to prominence, Luciano was the most impressive figure. Like Rebel and Silk, Luciano also hailed from rural Manchester, which probably accounts for the country-gospel feel that underlines his vocal delivery. Taking early inspiration from Bob Marley, Dennis Brown and Junior Byles, he first began singing publicly after moving to Kingston, becoming active on Earth Ruler sound system.
Luciano's breakthrough came with Xterminator in 1994, which yielded exceptional singles such as "Back to Africa," "Black Survivors," and "One Way Ticket." It made Luciano one of the biggest reggae vocalists of the year, and by the time he signed to Island for the 1995 album Where There Is Life, he had swapped string vests for African robes, grew dreadlocks, and (eventually) took on the persona of "The Messenger." For the first time since the passing of Bob Marley, roots reggae was the rage internationally.
Luciano says Fatis played a big part in the evolution. "With Moving Up, the first album I built by Fatis, you could not hear much of a concentrated production, as opposed to Where There Is Life, so you realise that Fatis had grown, and I had grown with Fatis. And I see that music is like a spirit, cause music is still an expression of the inner part of our being, and it seems to me that the very spirit of man moves in cycles: this minute you feel very cheerful, the next minute you might feel sorrowful."
"We have to be knowledgeable to work with technology, but don't let it overthrow our mentality."
Like Tony Rebel, he could sense that audiences were looking for something else in the early '90s. "People always ask for new ideas and new creations, but at the revolution of the computer, many people got so excited that they lost the favour for the authentic sounds. We have to be knowledgeable to work with technology, but don't let it overthrow our mentality. Our creativity should never be distracted or destroyed by the computer, but we can use the computer with our creativity and come up with a sound."
The Rasta Renaissance didn't spell the end of hardcore dancehall. Indeed, artists such as Ward 21, Bounty Killer, Mavado, and the recently incarcerated Vybz Kartel largely built their careers on hyper-real depictions of graphic sex and violence, while Sizzla skates the fine line between slackness and spirituality. But the Rasta Renaissance of the early '90s remains a significant marker of musical change in Jamaica, precipitating a rebirth of roots reggae values.