Interview: Novelist, Grime's Next Big Thing
The first comprehensive interview with grime's up-and-coming MC talent.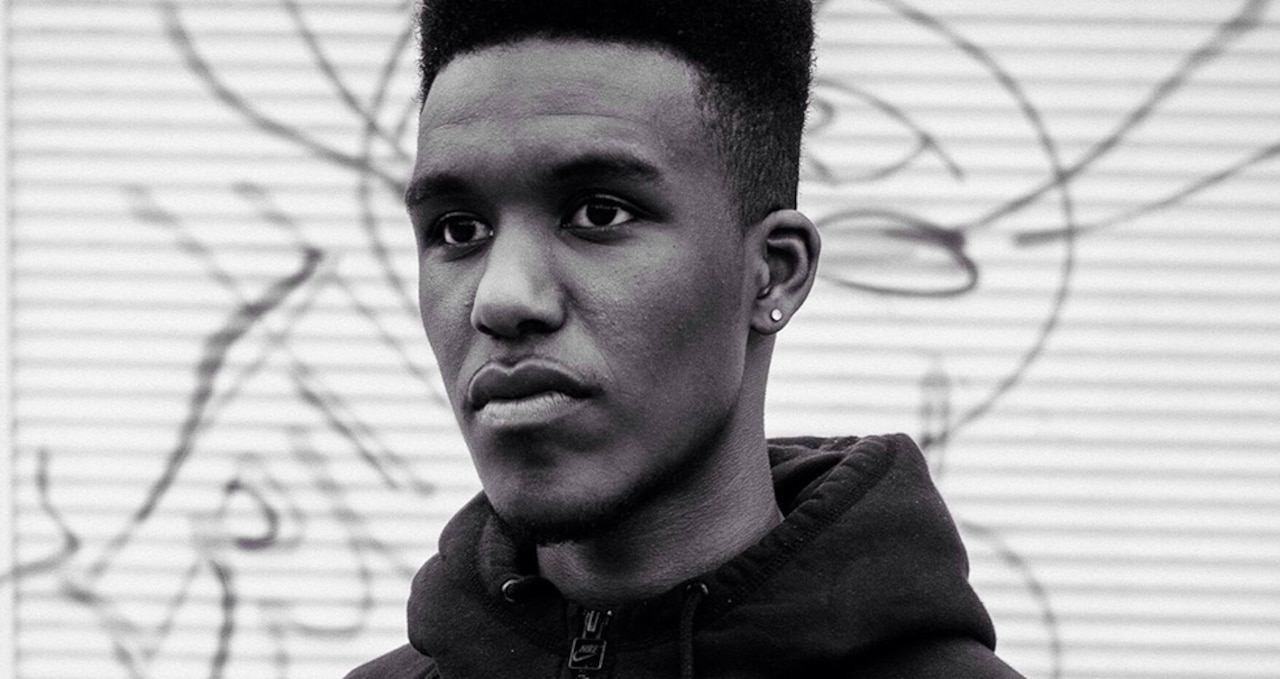 While the grime revival of late seems to have been mostly highlighting up-and-coming producers, promising new grime MCs have been scarce. One of the names who has been all over the airwaves recently, however, is London's teenage prodigy Novelist – a 17-year old rapper and producer with an eerily slick delivery. He rides effortlessly over a wide array of styles and patterns, and has a keen ear for musical innovations, whether it's in his solo work or with his Lewisham crew, The Square.
In his first comprehensive interview, Lewisham's former Deputy Young Mayor and his long-time friend/manager Aaron Hanson open up about the pressure that comes with great expectations, his take on grime clashes vs a capella battles, and working with the new ringleaders of grime such as Elijah & Skilliam, Slackk, and Mumdance.
Can you paint the picture of how you got started? How did you deal with stage fright and those things that happen when you're 14, 15?
Yeah, the first time I started doing stage shows was when I was about 14, local youth events. It wasn't really anything paid, and it wasn't in the name of grime. I'd get on stage, do my thing, and because I knew a lot of people in the community, I wasn't really afraid on stage. I've kind of carried that with me to a wider audience now. When I'm on stage, I feel like I'm there for them, to entertain them, so it's not like I'm looking at them and getting frightened because I might slip up or anything.
That's kind of how I got involved. Me doing pirate radio sets caused a lot of deejays to be murmuring about me, talking about me, word of mouth with their friends, and then it kind of spread to people wanting to put me in their rave, etc. Everything comes into … how do I put it? It's like one path leads us to a next path.
Let's go back to Lewisham a bit. What can you tell me about growing up there? Did you have a mentor?
I believe when you cause something yourself or make your own lane, you just stand out much more, you know what I mean?
Well, from when I was young, there's always been grime, because it's just a part of the underground culture in urban areas. There's always been that kind of gritty music about. Everyone on every corner has their own type of song. I wouldn't say I've really been around any older MCs that you might know. The age difference is so wide. When I'm doing grime, I'm basically doing it with my friends. It's not like where there's loads of things you can do. We're basically building it. I worked with my manager, Aaron Hanson, closely since I was 13, and we've just devised plans and gotten on with it. We haven't relied on anyone to, let's say, bring us to a radio set or bring me to a video shoot or anything like that. We're quite proactive by ourselves. We've done our own thing.
Let's talk about The Square. That's your circle of mates that you were just referring to.
Yeah, The Square. Put it this way. When I was 13, I used to be around two or three MCs my age, but I just thought to myself, "There's so many guys that are lyrically talented…" In secondary school, everyone had an eight-bar. That's the way it was. I thought to myself, "Okay, there's a lot of guys that could potentially be big. Let me just bring everyone together."
Can you introduce the crew?
There's seven of us: Novelist, DeeJillz, Syder, Streema, Faultsz, Elfkid, and the other producer [besides me], Lolingo.
What MCs were you looking up to?
I've always liked Jammer because... I just like his hat. Forget what he's actually saying. I just like his hat and his character.
I don't want to speak for anyone else in the crew, but me personally, I've always loved listening to JME because he spoke sense. He wasn't just MCing about killing a man's auntie or something. I always liked Skepta and how he sounded on sets – funny enough JME and Skepta are brothers, I always liked those guys. P Money, definitely. He's from the area I grew up. I've always just thought to myself, "Okay, if I want to do this, I need to just do this and devise some plans and work properly and do this by myself." I've never thought, "Okay, let me try to call P Money or call for one of the older MCs." I believe when you cause something yourself or make your own lane, you just stand out much more, you know what I mean?
Dizzee Rascal is one of my favorite influences because he was a man of content and style and flows and everything. The perfect grime package for me personally. I've always liked Jammer as well, because... I just like his hat. Forget what he's actually saying. I just like his hat and his character. [laughs]
Were Lord of the Mics and other clash DVDs influential for you?
The old ones is kind of what I grew up with. I grew up on that Risky Roadz DVD. It wasn't a clashing DVD, but it showcased all the MCs, and Lord of the Mics I, Lord of the Mics II, Lord of the Decks… It didn't seem like it was real conflict. It didn't seem like it was violence. It just seemed like sparring lyrically.
Could you introduce us to what it means to prepare for a clash? It's different than preparing to go to the studio and then rhyme over a beat. You really need to have a repertoire of battle bars...
Definitely, I agree with that. In a clash, you just have to be mentally prepared about everything, because a clash is more than just lyrically outsmarting someone. It's about outshining them in every possible way. It's about just dominating lads in the battle, basically.
In a clash, these days, I'd definitely say clashing has changed from what it used to be. These days, it's more about embarrassment and overpowering the other MC. Back then, it was more about sounding better than the other MC, which is always the most important thing, but nowadays you have to be prepared to do some things you might not be comfortable with on your day-to-day. On a standard day, you're not just going to wake up and want to embarrass someone. If you're going to jump in a clash, that's what you're there to do.
That might be somewhat linked to the fact that today it's mostly a cappella clashes, right?
Yeah, quite a lot of them. I found that myself.
What do you prefer?
Straight instrumental, man. It's the vibe. Everyone's like... you want people dancing when you're MCing, man. You want people to enjoy it. I think it's too serious when there's no beat. It's not musical anymore. You may as well just fight. [laughs]
You just tweeted recently that you would rather be known for your SoundCloud game than for your videos.
Yeah, definitely. Not trying to be a video man. Music is what brings people together, whether they are from South America, Australia or West Africa, when they like the sound of the song, they can vibe to it. You don't have that in a rap battle. One thing that I'm trying to bring out in my music is that I really am a music man. The be-all and end-all of everything that I do should be music. Everyone talks about promotion and progression. That's okay, but that only lasts for the now. I want people in ten years to look back and say, "Yeah, that tune was sick. I grew up on that tune. I remember those Novelist bars."
Especially in the North of England, right now it's all YouTube, YouTube, so they won't get booked as there's no music. Songs and tunes that's really what I want to be about. Songs that people can remember and enjoy.
Grime clashes were somewhat misrepresented in a bad light recently when Depzman died.
Yeah, I met him quite a few times, he was a cool guy, definitely. How he died was just stupid antics, man, road politics. It's like an evil shadow, everyone was just doing their thing: Depz was clashing, everyone was clashing, there was no violence, no nothing. And as soon as a grime MC died, everyone was talking about it like "okay, that's how grime is." But that's another scene, not the London grime scene. It's sort of alien to me, to be honest.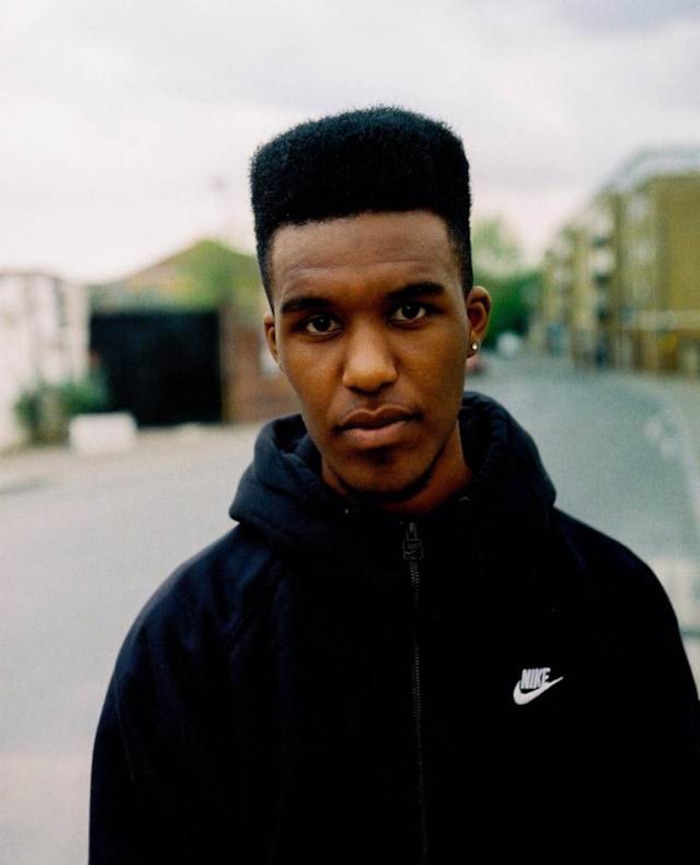 We already touched upon how a lot of influential people in the world of grime keep bigging you up. How did you get in touch with Slackk for example?
He got at me – imagine that! Slackk emailed me an instrumental and from then on we just got to talking and making movements. I'm surrounded by some real, switched-on people. Where we see good things happen, we activate and become part of it. And Slackk, he's doing a lot, you can't go wrong when you're working with guys like that, definitely.
I think it's interesting that you're also a producer. What are you working with these days, and how does that interact with your lyrics?
I can't describe what it feels like, man. It's just the best thing ever when exactly what you wanted comes out how you wanted it to.
Since I was about nine, I loved trying to spit on my own instrumentals. I've been producing since I was six. Not as a producer, but I've always had the Fruity Loops software and Reason software, because my uncle, he's a music man. Even if he doesn't take it anywhere, he's just always been making music for the fun of it. So I've always been exposed to that stuff and making instrumentals. I can't describe what it feels like, man. It's just the best thing ever when exactly what you wanted comes out how you wanted it to. Then, to be able to put a lyric on top of it is amazing. Especially when the tune is sick.
I'm going to get a synthesizer called the Korg Triton. That's got some real, real, real sound to that, a real thick, grainy sound, so as soon as that's hooked up, I'm going to go crazy. I'm going to be doing like 27-hour shifts in the studio, you know what I mean? I love making beats. I can't pick between what I love more, writing bars or making instrumental because they're both expressional of yourself.
You've announced an instrumental EP called Sniper on Oil Gang a while back. Is that still coming out?
Novelist: Right, that's all instrumental. The thing with that is...
Aaron Hanson: Basically all the vinyl pressing plants in this country have closed down apart from a couple, and the ones that didn't take ages, it's got nothing to do with Oil Gang or anything.
Novelist: Exactly, there's like one or two places to cut vinyl. So the one we go to is pretty much flooded with requests. We found that cutting vinyl is a really long process. [laughs] But that EP is definitely coming out.
How did the Mumdance collaboration "Take Time" come about? To me, it seems like a difficult track because the arrangement is very stripped down and really…
… Abstract. Yeah, we met him through Slackk on NTS radio. He was there one day, and we got to talking. Me and Aaron, we ended up going to his house. We crafted a tune from scratch, but deliberately, we said, "Okay, let's strip this back and put minimal noises in there," so that the song is quite easily consumed by the listener. We made it from scratch on the spot. We thought, "Okay, we're here now. We could pick one of your beats that you've already made, but no, let's make something. Let's make a vibe that's never been there before." Working with another producer tends to be easier for me, because I'm a producer myself. All the technical terms I already know, so it's just about agreeing on a sound and what the end product should be.
What's happening next?
Right now, I'm working on a Novelist CD, and with The Square we're working on a mix tape. The main thing I'm focused on right now is just getting solid music together for the people because – we spoke about this before – music is just the base of everything. That's what people will remember you for. They're not going to remember you for what you was wearing in a video or slapping someone or doing something crazy. They're going to remember you for the music. That's what I really want to focus on, and just get some good music out there.
At what point in the process are you with your first album?
We're making a grime CD that is going to be the best one to come out for a very, very, very long time.
We're still in production, but we're not too far off. I'm not a dream seller, but we're in the process of making some good stuff, man. We're making a grime CD that is going to be the best one to come out for a very, very, very long time. Mark my words, that's not even an overstatement. I'm being 100% serious, because everyone that I've worked with is screwed on … Everything that I release has to go through everyone for scrutiny. It has to go through at least seven ears before I can make a final decision and say, "Yeah, we're going to put this on the CD."
What besides music sparks your inspiration?
Novelist: Life. I'm probably the most social guy in my whole borough, to be honest. Or one of them. I used to be Deputy Young Mayor of my borough, so I know everyone. I love talking to people. I enjoy youth, so if I ever get writer's block, I just look at the scenario that's going on around me, or just talk to someone.
Aaron Hanson: Sociology.
Novelist: Yeah, it's sociology. Sociology. Big up Hanson with the one-word summarization. [laughs] Just sociology on a whole can make a banging CD. Just look at things. It's not about talking about youth. It's about relating with everyone. That's what makes the best CD. I can release a CD this year, and in 20 years, it's going to feel like I made it last week.
Header image - Marco (WotDoYouCallIt)