D1: A Dublin Techno Institution
Dublin is not a city particularly known for its indigenous techno industry. The history of electronic music in Dublin is hidden in the pages of yellowed fanzines and behind long-expired domain names. The small, clustered scenes that sometimes develop in Ireland's capital happen, for the most part, beneath the notice of local and international media. Difficult public transport at night, alcohol licensing laws, a profit-focused approach to city space and a deeply conservative media have all served to sustain this situation and – as a result – the brighter lights of London, Berlin and New York have been tempting young creative talent away for decades.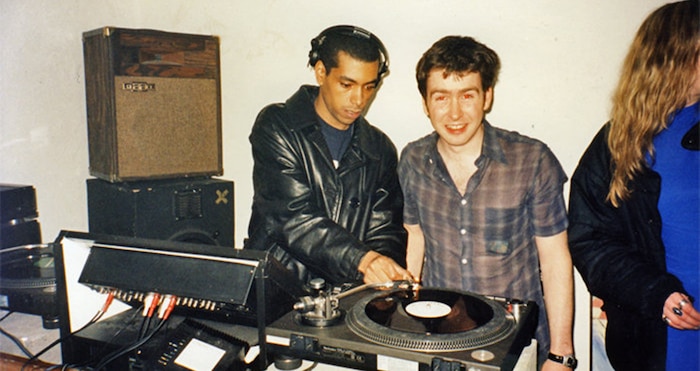 One glimmering exception is D1 Recordings. D1 was, for more than a decade, the most active and visible exponent of underground electronic music in the country. Since 1994, the label has released over 70 records, held hundreds of gigs, opened several shops, organised nine editions of arguably the most adventurous electronic music festival Dublin has ever seen and generally been a magnet for all sorts of musical talent.
But still, sitting at a long kitchen table in his apartment in Dublin's north inner city, Eamonn Doyle, the man who started it all, is feeling realistic.
"I don't even know if people know who D1 are now. Say people who are into dance music and in their 20s, I suspect they haven't a clue. They've never heard of us."
We're on the top floor of an apartment block built on what used to be the carpark for 147 Parnell Street, Doyle's former home. It's at 147 that the story of D1 Recordings begins, back in 1994, but the building had a history long before that. "My parents met in that building when they were 15 or something," says Doyle. "My dad ended up buying it. The whole area was run down, so it was derelict. I moved into it in the early '90s. There was only one other person living on the street."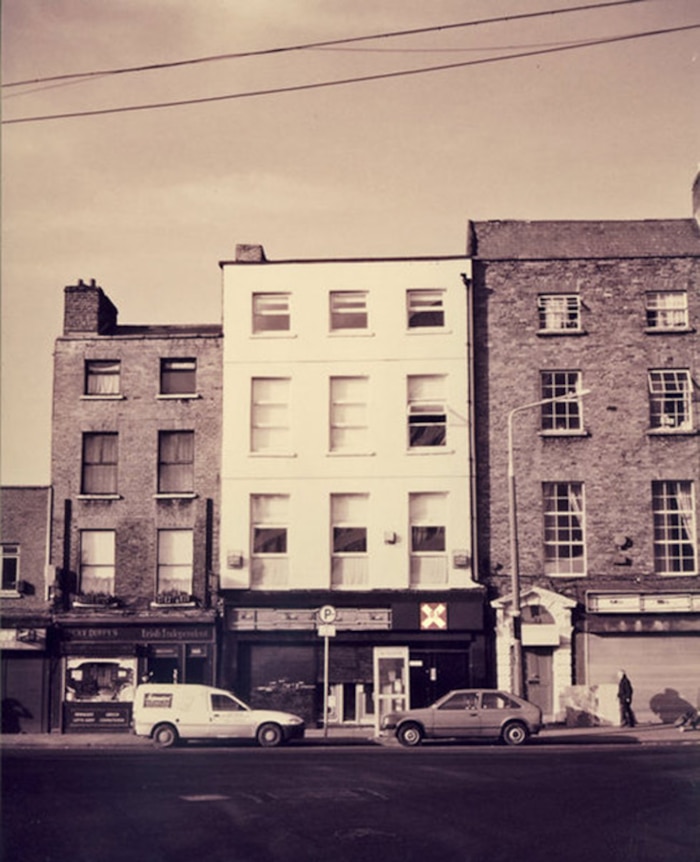 The building at 147 consists of four stories over a basement, with a shopfront on the ground floor. Doyle lived on the top floor. In 1993, with plenty of help, Doyle and a friend acquired the contents of a former Irish country & western recording studio from comedian Brendan Grace's manager. They installed it in the basement, where a young Marc Carolan (currently front-of-house engineer for Muse and other stadium rock bands) would record teenagers to half-inch tape for £50 a day. Some of these saw the light of day on Dead Elvis, an indie label Doyle had started with friends.
As he began to discover house and techno thanks to Billy Scurry's DJing down at the Temple of Sound, one of Dublin's most important early clubs, Doyle started to think about using the studio for electronic music. The idea to set up a techno label soon followed. "I set it up before I knew what was going on," he says. "Before I knew really what I was into."
In June of 1994, Doyle met Rob Rowland, a local producer and DJ who soon moved into 147, bringing his synthesizers and drum machines with him. Spending that summer in the basement, Rowland eventually surfaced with the tracks that would become D1's first release, the Glocomm EP. More music quickly followed. Rowland was responsible for the next two releases, under his own name and the alias Bomb Jack, named after an old arcade game found in Doyle's parents' shop. The next addition to the roster was Donnacha Costello.
"In May 1996, somebody left a fashion magazine in my apartment that had a few column inches in it about a techno label called D1, based in Dublin," says Costello. "I went to the D1 building about a week later with a bunch of tracks on cassette and played them for Eamonn and Rob. The following week, I moved my gear into the D1 studio to start work on a record."
It was around this time that Doyle began to organise the D1 clubnights, which ran weekly on Saturday nights for over a decade. "I went to the D1 nights every weekend and there was a large group that did the same, so the word 'club' really applied," says Costello. "It was like an old-fashioned gentleman's club but with added techno and house."
People were coming to the club for the music...They more or less knew what they were going to get and they didn't really care who was playing.
Running in the Funnel on Sir John Rogerson Quay until 1999, the club moved to venues throughout Dublin over the next ten years but retained the same focus on quality techno in relatively intimate surroundings. Initially influenced by Underground Resistance, they covered the Funnel in camouflage netting, keeping the ceiling low and the room dark. "The club with the netting, the camouflage, everyone was dressed in black, no pictures, nothing," says Leopolda Rosa, otherwise known as Lerosa, who first came into contact with D1 at these nights. "It had a really militaristic feel to it… Sweat, fucking dancing."
Another element was taken from Rubadub's Club 69 in Glasgow; guests were never announced before the doors had opened. "People were coming to the club for the music and the fact that there were five or six residents who they knew were going to have new tracks," says Doyle. "They more or less knew what they were going to get and they didn't really care who was playing."
Doyle and others like Costello, Rowland and Scott Logan were mainstays, but international names like Carl Craig and Laurent Garnier passed through every now and then, particularly after the club moved to Switch in 1999. The very first guest in 1996 was Mark Broom, who eventually contributed the tenth release on the label (and the first one unrelated to Rowland or Costello). Many others came to DJ and then stayed for a few days to work on tracks in the studio, while Broom sometimes came over from London for that purpose alone.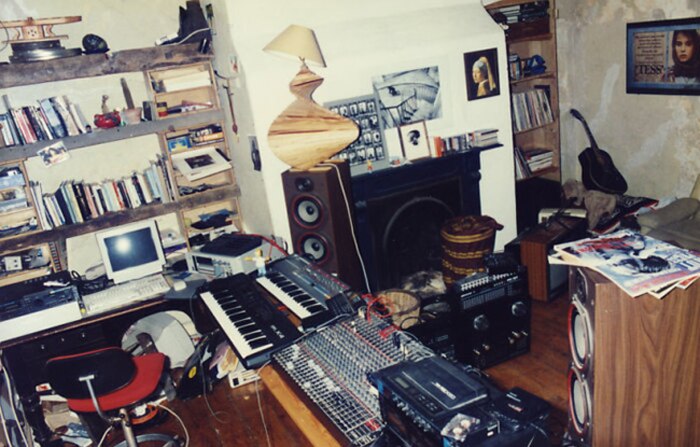 The fusion between the studio, the label and the club lent the group a tremendous energy. To add to this, Doyle decided to open up a record shop in 147 – and, eventually, a distribution company. Before he started, he called up Mike Banks of Underground Resistance for advice, and then flew over to Detroit to meet him in person.
"It was great to touch base with that whole outlook into music," says Doyle. "They were obviously very underground and they had a sort of political agenda, not like party politics but the politics of music, which we really identified with and liked the idea of." Soon enough, the doors were open and boxes of classic Detroit records were landing in Dublin for the first time. "It was great for about six months," says Doyle of the original Parnell Street shop. "Until everyone caught up on their Detroit back catalogue."
After the turn of the century, Doyle began to shift his focus. A second wave of artists joined Rowland and Costello on the release schedule, with people like Decoy, Americhord, and David Donohue becoming essential to the label's maturing sound. Perhaps most importantly, Doyle had started to put a lot of time into DEAF, the Dublin Electronic Arts Festival, which he had founded in 2001.
Though it started out as a club-focused event, DEAF quickly broadened in scope to take in a lot more than techno. In 2004, Coil played in City Hall, which turned out to be their last live appearance. A year later, when the label was effectively on hold, the festival saw Galaxy2Galaxy play in the Village and the Crash Ensemble performed Alvin Lucier in the Sugar Club. In short, the festival was an adventurous bright spot in an Irish musical calendar cluttered with big, faceless festivals taking place in wet fields down the country. DEAF continued in this vein, only increasing in size and ambition, until 2009, when both Arts Council funding and sponsorship money disappeared in the first throes of recession. The final iteration was the largest of all; over 120 events, from David Toop to Goldie to Aux 88 and just about every Irish electronic act, all in the space of a week.
By this time, D1 had changed considerably. The shop closed and the distribution company folded. In 2005, the label went digital for a year as Doyle attempted to cope with the financial impact of another imploding distributor leaving him high, dry and unpaid. The last record before the switch was Lerosa's Maike EP, his first ever release. "Literally, my record came out and the distributor died," he says. "It just seemed to be the tail end of something. Eamonn seemed to have lost interest. He was really into his photography, he was really into doing the festival. There just didn't seem like there was a whole lot of impetus in proceedings."
The switch to digital didn't last long however. "One or two records and I realised that this just wasn't interesting," says Doyle. "Because the music was tied to a physical format, a lot of other interesting things came out of it, in terms of the social side of it, from buying records in the record shop to playing them in a club. A whole part of what was exciting about it was gone for me."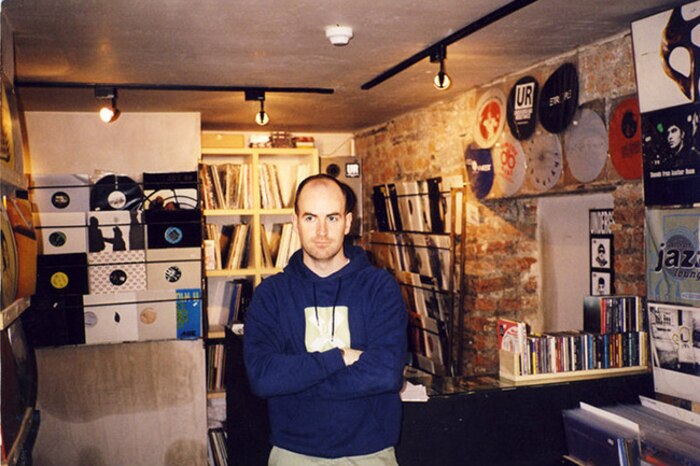 The label kept on releasing records but they were less regular and less often focused on the dance-floor. By the end of the decade, with the shop gone, the club finished and the festival dead in the water, D1's presence on the streets of Dublin had disappeared completely and the sporadic, eclectic releases made it impossible to regain any momentum.
However, after a lull of a few years, Doyle says the label feels "more alive" now than it has for quite some time. Last year, Doyle published a book of his photographs, i, under the D1 imprint and he now has plans in place to kickstart the label properly again. The hope is to return to the kind of wilfully underground approach that characterised the label in its early days, with low quantity runs of physical releases, for sale directly from the label. No digital.
Want to make records? Make records. Start a shop? Start one. Start a label? Do it. Promote gigs? Why not?
Looking back 20 years to the month since Rob Rowland moved his gear into the basement of 147 Parnell Street, it's easy to get caught up in the way the label grew and began to strain at the edges of what was possible for an independent Irish techno label. The ambition, though never commercial, was always impressive. Never before had there been such a central hub for electronic music in Dublin, an all-encompassing cottage industry dedicated to the artists, producers and DJs of the capital. Its impact on labels, shops and clubs in Dublin today is immense.
"The main reason we did it all was because nobody else was. Nobody else was really doing a label at the time. There was nobody else doing a shop selling the records we wanted... There was nobody doing distribution here," says Doyle.
"That was one of the most important aspects of that time," adds Costello. "The feeling that there was nothing that you couldn't do. Want to make records? Make records. Start a shop? Start one. Start a label? Do it. Promote gigs? Why not? We could do anything we wanted to and that felt good."
"It was just our entire life for at least 15 years," concludes Doyle. "It was all we did, all we talked about. All day and all night. It was everything to us."
D1 Recordings will celebrate its 20th anniversary tomorrow night at Sweeney's Basement in Dublin. All images courtesy of Eamonn Doyle.