Gene Page: The Best of the Motown Arranger Extraordinaire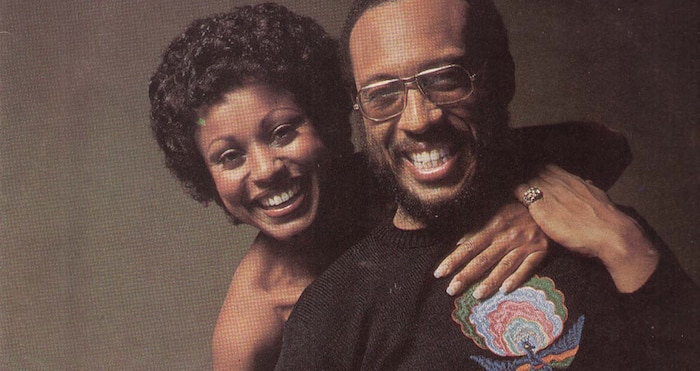 Gene Page's name quietly graces the credits of dozens of classic soul records. The prolific Los Angeles-born orchestrator and arranger worked with some of pop music's biggest names – Barbra Streisand, Whitney Houston and Lionel Ritchie among them – but the twin long-term roles which secure his place in the pantheon of soul music are as arranger for both Barry White and Motown, where he worked in the 1960s and 1970s.
His often string-heavy arrangements defined Motown's magnetic sound to such an extent that other Page-helmed songs from the period – like Dobie Grey's breakthrough "The In Crowd" – were mistakenly thought to originate from Berry Gordy's famed Detroit hit factory. In 1964 Page arranged The Righteous Brothers' classic "You've Lost That Lovin' Feelin'," an achievement that propelled him among the elite of LA session musicians.
Before that, though, in 1963, Page had met Texan singer and producer Barry White on a Marc Records session for Bob & Earl's "Harlem Shuffle." It was the beginning of a rich working relationship, with Page fine-tuning the sound on a string of gold and platinum-selling albums for White and their Love Unlimited Orchestra in the 1970s. Writing Page's obituary in The Independent, Pierre Perrone quoted Barry White: "Gene Page used to feed my family, pay my rent, give me gas money, food money for my children. I never had to pay him back. I tried many times... he'd never take it. When my ship came in, why would I use anyone else? When you say Barry White, Love Unlimited Orchestra, whatever else you say, always mention his name."
Page stepped to the fore as artist on the Blacula soundtrack in 1972, and maintained a respectable solo career for Atlantic and Arista in the mid-to-late 70s, but it is his key role behind the scenes for which he is best remembered. Here are a handful of his most notable arrangements.
Producer and songwriter Lou Adler assembled a cast of mostly female gospel singers – Merry Clayton and Edna Wright among them – for this great one-off album of gospelized covers of Dylan numbers, released on Adler's own Ode Records in small number in 1969, and reissued by Light In The Attic in 2014. Noted Adler on the root of his idea, "Listening to a lot of these songs there was a gospel quality to them, both lyrically and spiritually, and certainly in feel."
Arranging and conducting the session, Page brought those elements to the fore, pitting the singers' hearty delivery of Dylan's message with full-force gospel harmonies alongside grand, dynamic, Church-styled instrumentation. The blistering opener, a no-holds-barred, organ-led version of "The Times They Are A Changing," best exemplifies the project's force.
Smoke - Oh Love
A monster Barry White-penned, Gene Page-arranged crossover soul single for a mystery early '70s female duo. Recorded by Love Unlimited and White himself in 1973 and 1974 respectively, too, Smoke's sublime rendition is the standout take. Though constantly in demand as an arranger, Page wasn't always content in his role behind the scenes. "I want to concentrate on my own career as an artist – I guess it's an ego thing in some ways, because you want people to know who you are," he told writer David Nathan in 1976. "So often, the arranger is really not acknowledged at all."
Marvin Gaye - Main Theme from Trouble Man
Ensconced within Motown as an arranger, Page would secure credits on select Marvin Gaye projects, such as "Come Get to This" from Let's Get It On, a co-arrangement with David Van DePitte. (He also conducted a large part of the Oakland show that was captured on 1974's Marvin Gaye Live! album.) Most notably, though, he directed those swelling strings – alongside Dale Oehler's tight arrangement of the rhythm and horn sections – of the main theme for Marvin's winning soundtrack for detective flick Trouble Man. The next year, Page would find himself back in more familiar territory, arranging Jackson Sisters' classic "I Believe in Miracles" for Prophecy in 1973.
Love Unlimited Orchestra - Strange Games and Things
The mid-'70s found White and Page hitting their stride as a studio duo, turning out acclaimed soul sets for the likes of Gloria Scott, Tom Brock and Danny Pearson. "Strange Games and Things" ranks as a defining White/Page moment, a killer instrumental in their arsenal, with its menacing bass, a sly, deft string arrangement, an eerie soundtrack feeling, smooth and mean, with thumping drums.
EPMD wisely looped it for their 1990 sure-shot "Manslaughter" and it was synonymous, too, with London's late '80s/early '90s Capital Rap Show, as host Tim Westwood would use the track as bridge music in between dropping mind-blowing rap exclusives. It was originally aired as "Strange Funky Games and Things" on soul singer Jay Dee's 1974 Come On in Love album, another White/Page must-have.
Johnnie Taylor - What About My Love
Maintaining an ardent work ethic, Gene Page eased into the '80s arranging strings on records like Jermaine Jackson's sweet rare groove single "You Like Me Don't You" and Leon Ware's Rockin' You Eternally album. A Page-helmed standout from 1982 is "What About My Love" by Stax legend and prolific soul man Johnnie Taylor, whose career spanned R&B and the heady days of disco. Though from the twilight of Taylor's recording period, the veteran comes up trumps with a stylish mid-tempo modern soul gem, a pleading, heartfelt delivery awash with strings and horns. Its appeal was not lost on British house duo Shapeshifters, who based their runaway 2004 hit "Lola's Theme" around a liberal loop of the record.