Five Jazz Records From Jameszoo's Discogs Want List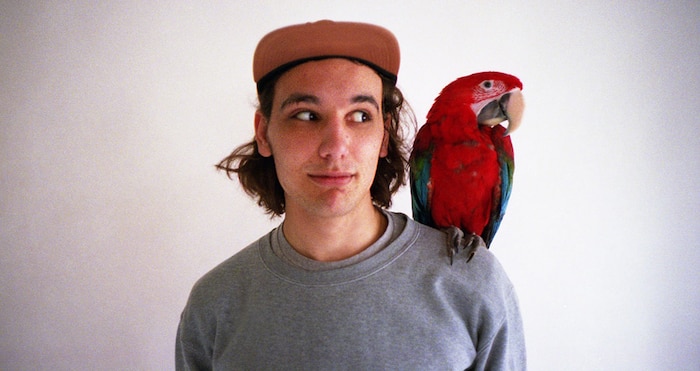 At times Jameszoo's beats veer so far left of center that you could imagine them catching whiplash. It's no surprise then that the Dutch producer has a special place in his heart for below-the-radar scale excursions. Ahead of his Friday set at this year's Dekmantel Festival, which takes place from August 1st to August 3rd at Amsterdamse Bos, we asked the 2013 Academy grad to compile a list of underrated jazz records. The vinyl aficionado aptly resorted to his Discogs Want List to supply us with answers.
Carsten Meinert Kvartet - To You
This brilliant, impossible-to-find album is the work of Danish jazz genius Carsten Meinert. The record came out both on his own label and the renowned Danish Spectator Records (which went up in flames in 1972, three years after they started it). Spectator Records released some of the most beautiful jazz, prog and folk I've heard. It's probably because I can relate to their peculiar way of talking and of course their love for Flæskesteg. Do yourself a favor and also check out some of the other stuff Spectator released, like Tordenskjolds Soldater's Peace record.
One of my favorite crooners. Armed with an extraordinary whiskey-tobacco-blend voice, Bobby sings about stuff that goes great with, indeed, whiskey and tobacco. But it goes perfect with tea biscuits and ginger beer as well, I noticed. The way he sings is not over-the-top stylistically perfect. It has some gentle edges. I have a spot reserved for this record in between my Steve Kuhn collection and the Erroll Garner section.
Barney Willen - Moshi
The artwork kind of already tells you that this record is at least gonna be interesting. The French truly have a fine taste for cover art, between this and covers like the one for the Full Moon Ensemble or Steve Lacy's Lapis. Barney's record is full of amazing, sonically interesting stuff accompanied by great musicianship. Barney made some more stuff which is really hard to find. For instance, if you see this record called Zodiac at a local flea market, keep cool and instantly swap your nickels and dimes for that blissful recording.
In its essence, this is prog folk but definitely with a certain jazz to it. The changes and switches in these tracks are mind-blowing. I was never much of a folk guy, but this record really got me. It feels free in more than one way. I feel like this could be the soundtrack to life, or at least that day where you find out how great ossobuco is. Imagine The Residents singing by a campfire, accompanied by a few guitars and a rhythm section tighter than a monkey's fist knot. A brilliant record!
This self-titled piece of heaven contains one of my favorite sambas, "Samba De Amigo." I've seen this record go for the price of a year supply of Yerba Mate before, and I really need my calabash to be filled, so I kinda gave up on this one. His voice is truly convincing and beautifully recorded. The instrumentation reminds me a bit of how Arthur Verocai did it also back in 1972. Brazil at its finest.