Pat Metheny on Collabs with Wes Montgomery, Jaco Pastorius and More
The pioneering guitarist and composer walks us through his long and winding career.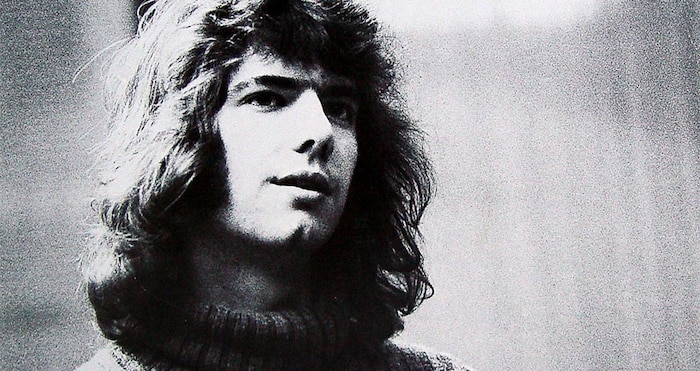 Kansas City native Pat Metheny started in music at a young age, first on trumpet before picking up the guitar at age 12. Soon he was playing with the best jazz musicians in the city, and joined Gary Burton's group for three years, where he developed his fluent and harmonically rich style that reinvented the traditional jazz guitar sound. His first album Bright Size Life signaled his arrival, and soon Metheny was performing with artists as diverse as Steve Reich and Ornette Coleman, to Herbie Hancock and Milton Nascimento. Metheny has been constantly playing, touring, writing and recording since the mid-'70s, and his dedication in exploring new sounds on his guitar, with pedals and MIDI triggers, has ensured his musical quest remains always unfinished. In this excerpt from his recent RBMA Radio interview, we caught up with Metheny to talk about his career thus far.
The importance of Kansas City
I'm from a little town in Missouri and grew up in a rural environment, but the proximity of my town to Kansas City was very important for me. I was lucky to participate as a player in this scene starting at a very young age. I was 14 or 15 years old when I started doing gigs, and was able to play a lot with great musicians at a very formative stage.
I think growing up in Missouri affected me in a bunch of ways. Just the amount of space that was out there: It was open fields and big sky and all that stuff. I think that has always had a certain aesthetic inspiration for me, yet by the time I was 17 I wanted to get the heck out of there. The kind of density that figures into a lot of my later stuff I think is in some ways a reaction to having grown up in Missouri. I've always embraced that, alongside the stuff that I learned in Kansas City by playing with a lot of organ players. That organ trio sound that was popular in the late 60's and early 70's is all in there, too.
Joining Gary Burton's group
One thing led to the next, and I wound up playing with one of my main heroes, Gary Burton – a great vibes player – when I was about 18. His band of the late '60s was kind of like my favorite band, so getting to join that band was like joining the Beatles for me. It was really important to have that opportunity, which then led to the chance to record for ECM which was the German label that was representing Gary and people like Keith Jarrett, Chick Corea and so forth. It was great to be able to be in that community.
Wes Montgomery and finding a personal style
When I first started playing the guitar, my number one hero then – and my number one hero now – was Wes Montgomery. Wes was everything for me, and he was such a great model for sound and for ideas – particularly for developing narrative and sensibility as an improvising musician. With Wes, it was almost like somebody telling you a story. It just kept unfolding, and he would show you all these different ways to think about the chords. It was just amazing the kinds of things that he could express through his own personal language. When I first began I tried to do Wes kind of things: I played in octaves a lot, which he was known for.
I quickly realized that I wanted to do what Wes did: He found a way of representing exactly who he was through his own personal way of doing things. As I looked around at all my other favorite players, that's what they all did. Miles Davis would be a great example of that. This is the guy who almost had limited materials, but somehow he was able to use what he had to tell a story that was uniquely his. Gary Burton would be another good example. All the people that I liked the most had a very singular approach that was built totally on their own thing – and their own way of hearing stuff.
Bright Sized Life and delayed recognition
It's funny how people talk now about Bright Sized Life as this revolutionary record. Believe me, at the time it came out nobody really cared or noticed much. I was proud of the record. I felt like I had waited for a moment where I had a very particular thing I wanted to express, but in the context of what was going on around it at that time in the culture – and even within the community that we loosely functioned in – it didn't really kick in.
I always think, at the end of the church service on Sunday, how many people came up and said, "Man J.S., you were just killing it this week."
Sometimes I think that's normal. I always want to know what's going on. Who are the new guys and all that. I hear something every now and then that, for me, it's like, "Wow, this is a whole new thing." And then I see it seems like nobody is talking about it until a couple years later. There is a guy right now, Logan Richardson, and when I heard his first record, I was like, "Man, how does everybody sleep on this guy? He's really got this whole fresh thing going on. I've never heard anything quite like that." And it still hasn't totally kicked in yet, but I'm sure it will.
My general thing is there is this culture that's around, and we all have to function in our culture. We all have to pay our rent, we all have to get through the day. Then there is this other thing, which is this currency of good notes. This realm where music really is trading on its own self-intrinsic value. That's kind of the world that I live in.
When I think about Bach… Who in history has ever put so many good notes together? I think it's even a historical fact [that] nobody really cared that much [at the time]. I always think, at the end of the church service on Sunday, how many people came up and said, "Man J.S., you were just killing it this week." Probably there were a few, but most people just went home and did whatever they had to do. I think I try to live inside that other world of good notes.
The genius of Paul Bley
Paul Bley was a hero for me. He's a somewhat undersung giant. If he had never done anything except make the record "Footloose" and play the solo that he played on Sonny Rollins record on "All the Things You Are." To me, those were pivotal moments in the development of the music in terms of the way a musician can invoke all 12 tones on any chord at any time. He really broke through a barrier. Paul has always been a guy who has sought out young musicians along the way and I was lucky to get on his radar through my friendship with Jaco Pastorius.
Playing with Jaco Pastorius
When I left Kansas City, I had the opportunity to move to Florida. A guy who was a Dean of a college in Florida heard me play, and offered me a full scholarship to go to the University of Miami. This is certainly the happiest day of my parent's life, because until then I had been flunking out of both high school and junior high. I was really only concerned about trying to become a good musician. The thought of me actually possibly turning out to be something other than that was exciting for them.
I went to the University of Miami for about four days, and realized I was functionally illiterate. There was no way I'd be able to fake my way through this, the way I did through high school. The fourth or fifth day I was there, I met Jaco Pastorius who was a bass player living in town. My first reaction upon hearing him was thinking, "Are there people like this everywhere? Is this normal? [Maybe] I should get on the bus and go back to Kansas City."
Jaco had a willful – almost sabotage – mechanism that he would invoke. Whenever the music seemed to be moving one way, he would push it a different way for sometimes inscrutable reasons.
Jaco and I became very good friends. It turns out that we had similar missions in life, in terms of trying to expand the role of our instruments within this general realm of music. We ended up making a number of records together over the years, and were very close friends all the way through. There are some musicians you play with, and it's really easy to play with them. It's almost like a magic carpet ride. Jaco was not that at all. He was actually somebody, I would say, that was very difficult to play with. He had a huge presence in every way, and this is before he was this iconic figure that he has become. He had a willful – almost sabotage – mechanism that he would invoke. Whenever the music seemed to be moving one way, he would push it a different way for sometimes inscrutable reasons.
At the same time, he was an incredible musician and had amazing responses to things that I would play and tunes that I would write. The way that he and I played together I can't say that I've really heard anything quite like that since. I've never experienced that with anybody. We had a volatile relationship actually. I think maybe I was one of the few people along the way who would really yell at him. I would say, "Man, do this, do that." Everybody was mostly so in awe of his facility on the instrument – which was pretty staggering – but I wasn't thinking about that. I was thinking more like, "This tune needs this." I was more thinking about what the music was asking for, and that we were both participants in that. That was always the primary thing.
Playing with Lyle Mays
There came a point where I started to win some awards, and get some attention. Bright Size Life came out and had a certain place in the scene. I was continuing to play with Gary Burton, but it was quickly becoming clear that maybe I should start thinking about forming my own band. As I looked around the scene it was hard for me to find people who seemed exactly compatible – the way Jaco, for instance, had been. I needed people who were really familiar with a certain kind of improvisational dialect that we could loosely define as bebop or whatever – but also didn't necessarily want to play that way.
Lyle Mays had a band from North Texas, and I instantly recognized that he was a musician who fit this set of requirements that I was looking for. We met and talked when I was planning a second record, and I thought Lyle could be a good candidate for that. We ended up doing that record, which was called Watercolors, while I continued to play in Gary's band. I was nearing the end of that. I had played with Gary for three years, and having found Lyle, it seemed like he could be a good guy to be part of this.
I started a band, and we began touring. It was pretty intense. We played hundreds of gigs and really built up this thing. Lyle proved to be – and continues to be – a very reliable and important person that I can truly discuss anything with musically, because he's very similar. What does the tune want. What does the music seem to be wanting to be. That's an essential thing for me. And Lyle is also that way. It's not so much about piano or guitar or bass or drums or this or that. It's about sound, and it's about advancing the music.
"What kind of music do you play?"
As a musician who has done many, many, many different things, it's quite normal that I run across somebody sitting in an airplane or something, "Oh what do you do?" "I'm a musician." "What kind of music do you play?" and at that point I have to look at the person and make a quick assessment and come up with an answer. It's radically different from person to person what I might say.
One thing about me that maybe is a little difficult, is that there is no consensus. Even after all this time, if you take 40 people and ask them what my best thing is, you're very likely to get 40 different answers. I may be the only person that sort of sees it all as one thing, but – in a way – that is the central argument that I feel like I'm trying to present. It's all one thing. I don't make a distinction. To me, the connection between all these things is the message.