Nightclubbing: San Francisco's Trocadero Transfer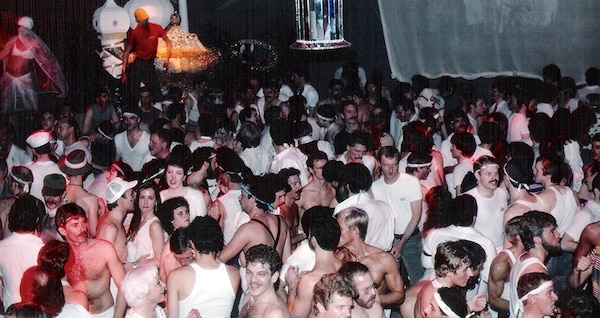 Between 1977 and the late 1990s, one of the most influential West Coast disco DJs was reigning over the Trocadero Transfer's decks. Bobby Viteritti became best known as an early master of sleaze – or morning music – a mixing style that didn't follow genres or rhythmic patterns, but focused on laid-back grooves and subtle instrumentation, in order to slowly wind down the party and create a sort of gentle, post-rave vertigo.
Three years before The Saint opened in New York as the ultimate in gay disco excess, the Trocadero Transfer in San Francisco set the template for drama and theatrics. Opening in a converted TV studio in 1977, the club was a fantastical palace. DJ Bobby Viteritti worked the Graebar sound system with mind-blowing energy, lighting man Billy Langenheim created a kaleidoscope of colour through a cluster of mirrored disco balls, and high on a mix of uppers and psychedelics, the Trocadites (as regulars were known) screamed for mercy.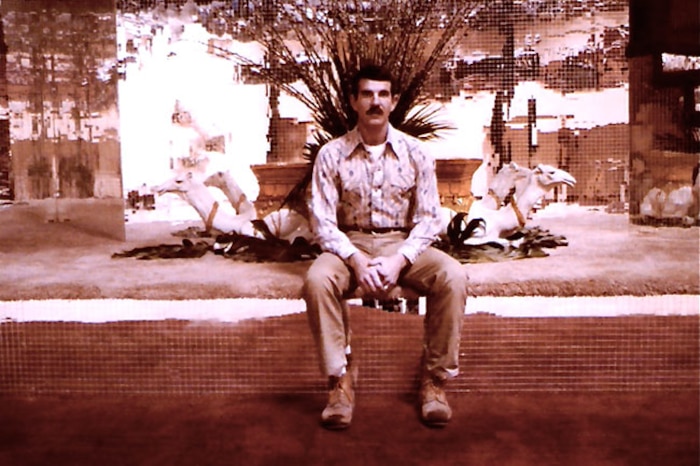 The Trocadero was the brainchild of Dick Collier. Born in 1943, Collier studied drama at Maryland where he earned a B.A and developed an eye for theatre. When he eventually moved to San Francisco, he was swept away by the freedom of the city. It was 1977 and places like The City Disco (with its 1600 bulb lighting system operated by a young Patrick Cowley) and the I Beam were already fixtures in San Francisco.
But Collier wanted more. Collier had recently been to Paris and was transfixed by the beauty of the Palais du Trocadéro concert hall. He set out to find a space where he could create his own palace of disco opulence. He found it in an old TV studio at 520 4th Street. His vision was to turn the empty space into a state-of-the-art gay club. Every detail would be addressed. Collier brought in Barry Lederer from New York to install the famous sound system, custom-built to match the acoustics of the building. "He wanted the Trocadero to be fashioned after 12 West in New York. So the look, feel and layout was very similar, and the Graebar system would be the same," says Steve Fabus.
The DJ who would create the club's legend between 1977 and 1981 was Bobby Viteritti. Born into a jazz-loving Italian American family in 1953, Viteritti soaked up the sounds around him in the Long Island suburbs where he was raised. It was during trips to Manhattan and to venues like The Continental Baths and The Loft that the young Viteritti would connect with this new culture. "Those early days of disco were wonderful," he says. "The music was incredible and it was all so new."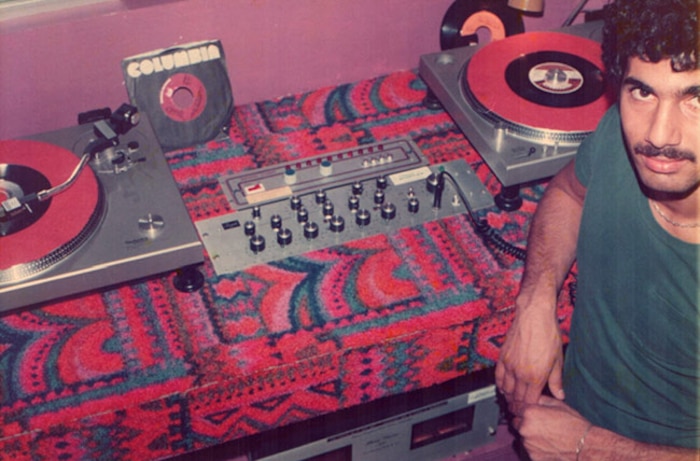 But it was on Fire Island that New York's gay dance underground took shape, and where many of the early DJs learned their craft. "That was where everything broke really," states Viteritti. "We'd go to a tea dance and I'd hang out at the DJ booth and talk to people like Roy Thode and Tom Moulton. I used to love the way Roy played. The way he would slip cue and overlay and how he used technology." Viteritti would return to his home after weekends partying and begin his own experiments. "I was really up with the sound technology back then," he recalls. "So I kind of designed my own mixer…I had a toggle switch for cuing and I was able to actually do mixes back in 1971-72."
Bobby moved to San Francisco in the summer of 1977, and Collier soon heard one of the eight-track tapes Viteritti had made for another club owner. The two started calling each other, and Collier eventually invited Viteritti to play at the club. His first night was a Halloween party, one of the biggest nights of the year, but Viteritti recalls how any reservations he had were shattered as soon as he hit the decks. "I don't think they had ever heard overlays and mixes like that on the West Coast before. Music there was totally different." His nerves were calmed by one mix in particular. "I'll never forget it, I played 'Shame' by Evelyn King and the way it just came in so smooth... I had a whole list of records I was going to play on the night because I had rehearsed and was nervous. But I ripped it up and just screamed, 'Come on girls, let's party!'"
I had a whole list of records I was going to play on the night. But I ripped it up and just screamed, "Come on girls, let's party!"
The most dramatic of all the spinners during this creative period in the city, Viteritti held the dancers on the 4,000 square metre floor in the palm of his hand. Just listen to recordings from the Trocadero (or the legendary "Salute to the Men of San Francisco" parties that took place at the Galleria) and you can hear why Viteritti was so revered. "It was very unlike what you heard from the generic disco experience at the time," explains Steve Sukman, future DJ at LA clubs like Studio One. "His technical proficiencies were very impressive: Daring mixes; jumping tempos." Revelling in mixing the most obscure records from across the disco spectrum he segued seemingly incongruous tracks together. "What I found intriguing was how he would mix into a style or song that I wasn't particularly fond of and make it work. He was brilliant with mixing different styles and sub-genres of disco," says Steve Fabus.
While Trocadero regular Patrick Cowley would become the godfather of Hi-NRG on the West Coast, Bobby created his highs from a far more varied template. "They can only dance to so much Hi-NRG before you burn them out," he explains. "I wouldn't actually play that much of it. I mean I mixed Patrick's X-Factor record but I'd try not to play too much of one thing. I just played what I wanted to hear."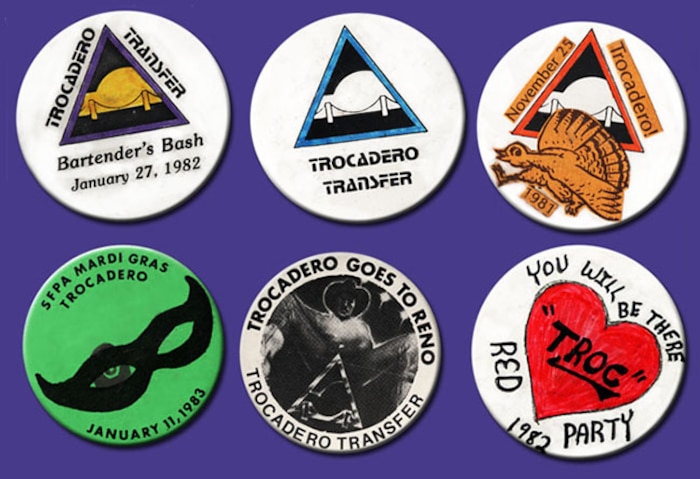 Viteritti dug deep to create the unexpected. One such tune became the anthem of the Trocadero. "Amanda Lear's 'Follow Me' matched that room for some reason," he says. "It was coincidental that I played that song though. I ran out of music on that first night because I had not expected to be playing for ten hours. So I asked my boyfriend to go out to the car and go into the box and bring back all these junk records from the record store that nobody plays. So he brought about 20 of them back and this one was bright yellow with Amanda Lear written on it. So I threw it on and the crowd went for it like a magnet. Everyone came on the floor like I had them hypnotized. It didn't matter what drug everyone was on. You'd play that song and it was equalizing to everyone – from there you can take it wherever you want."
Steve Sukman recalls first hearing the tune at the club. "The dance floor erupted like something I'd never seen before in my life. It's a very trance-like song with a hypnotic feel. If you introduce that properly as Bobby always did, it puts a mood in the room." It was just one of many records that Viteritti introduced to the scene. As Sukman explains, "There were so many songs he made magical and that became signatures of the club. Another one that comes to mind was Margaret Reynolds 'Keep on Holding On.' I still have the mix of her singing live at the club. It's really amazing."
The Margaret Reynolds song was one of Viteritti's regular tracks in his morning music or sleaze sets where he lowered the tempo with stunning effect. "Before the sleaze, I would begin by playing around 120 BPM, electronic music really sweet, and then into really crazy and heady space music like Giorgio's 'From Here to Eternity' and Goody Goody 'It Looks Like Love.' I would play really obscure things and then slowly, slowly come down into the sleaze and everybody would be really into it." This was not just a matter of playing slower records, though. "Coming down is always the hard thing to do," he explains. "There's lots of good music in the slow area, but a lot of DJs don't know how to get down there from the high energy. There is an art to playing it. If you can get them down to the nitty gritty, though, it can be amazing."
A sleaze set from Viteritti could veer wonderfully from Faith Hope & Charity's "Don't Pity Me" to "Hot Butterfly" by Gregg Diamond & Bionic Boogie to Hi Gloss' "You'll Never Know." "I used to play like that for hours primetime at around 5 AM when everyone would be arriving from the commercial clubs that had liquor licences," explains Viteritti. "So it was all the hardcore dancers who didn't want to go to bed. As they arrived they would hear something totally new and different."
My God, the things he used to do made my head spin. They were mind-bending mixes.
Sukman was one of those constantly amazed at Viteritti's sleaze sets. "That was what everyone looked forward to. The slower the tempo, the harder the mix, especially when you are dealing with torchy vocals. My God, the things he used to do made my head spin. They were mind-bending mixes. There was such an incredible skill level matched with programming sensibilities. He knew what to play and he also knew when he could take liberties." While DJs at The Saint like Robbie Leslie and Shaun Buchanan became the best-known masters of sleaze music, they had learned the art from Viteritti.
The sound system at the Trocadero was tailormade for the morning music as Viteritti recalls. "It was a beautiful system, a Graebar like they had at The Saint and at 12 West. But the sound system at the Trocadero was twice the size of 12 West. It was the best sound system I ever heard. They had four of the big coffin speakers, and we had eight. Just the sweetest and most terrific mid-range sound. Then we had tweeter clusters hanging from the ceiling. It was just really hi-fidelity. It wasn't like The Paradise Garage where they had that boom boom sound. And that affected the music I played, with a lot of strings and female vocals that complemented the sound system. It was the best system I ever heard."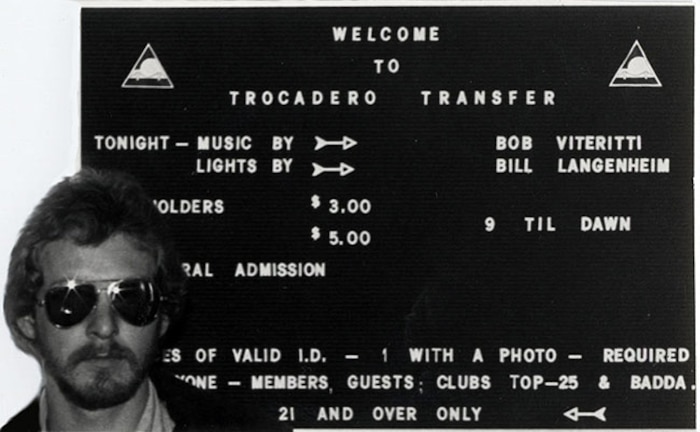 Ask any Trocadero regular, though, and they will also tell you of the importance of the lighting in the club. "As skilled as Bobby was in his spinning, he had a partner light man Billy Langenheim," says Steve Sukman. "The two of them collaborated to create a mood that could go from dark and edgy to really energetic and bright in a matter of seconds." Much of their direction was guided by the kind of drugs that were dominant on that particular evening. In his book The Fabulous Sylvester, Joshua Gamson explained how Bobby and Billy "believed that they could actually control the group consciousness and influence people's trips, which they unquestionably did." Viteritti is keen to give credit to Bill Langenheim for his part in the theatrics. "Oh Billy, he was my hero," he says warmly. "I wouldn't have been able to do anything without him. He knew my music and was right on cue with every break. He knew if it was a light song, he knew if it was a frantic song or a sleazy one. Everyone would come up to me and say, 'Wow, the lights, the lights.'"
We had skylights and we covered them up with tarps, and when the sun came up we'd get six people on the roof to pull them back and then bam I'd start playing the morning music.
There were a number of tricks Langenheim would use. "When you say 'blackout' to most light men, they get insulted, but Billy would do some of the most incredible blackouts," says Viteritti. "He would run around the room and turn the bar lights off. He'd turn the light bulbs off on the exit signs... I remember one night I was about to play 'The Night The Lights Went Out' by The Trammps. Billy left the booth about five minutes before to do his rounds, turning off all the light sources and then he comes back and has it real bright. Then when the blackout section comes on the record, he goes boom and plunges the room into total darkness. We also had skylights that were wonderful. We covered them up with tarps, and when the sun finally came up we'd get six people on the roof to pull them back and then bam I'd start playing the morning music. We would then cover them again and it would get really atmospheric with all those low tempo songs."
The central feature of his lighting system was a cluster of mirrored balls that hung above the dance floor. "That was incredible," says Viteritti. "It was the huge system that came from the Filmore East and had belonged to The J. Geils Band. It had a motor with those rotating lights and I said, 'Billy, can't we do something with that?' So we bought it cheap from them and added this mirror ball cluster. It was the first of its kind anywhere. Then we got arc lights shining up. They would create real bold dots – it was like snow." In 1980, The Saint would open in New York with an even more impressive lightshow. "The lighting there was incredible, they had star machines like a planetarium," says Bobby. "The guy at the Saint was good, but my Billy was the best."
A regular guest DJ at The Saint was Robbie Leslie, and he and Viteritti would often exchange ideas. "Our music was really the same," says Viteritti. "I would talk to him on the phone. I remember one time I asked him if he had played Amanda Lear 'Follow Me' and he said, 'No, I put that in the junk six months ago.' So I told him to pull it out and play it late. He tried it, and it became a hit there as well. And he turned me onto songs as well, things like Beautiful Bend ('That's the Meaning'). We had very similar taste."
Another spinner Viteritti admired was Steve Fabus, who would become one of the resident guest DJs at the club. "Bobby asked me if I could start the night for him," Fabus recalls. "He liked that my style and signature sound was soulful in the style of the Paradise Garage and thought it would complement but not be a carbon copy of what he would do for the rest of the night. I always played on Saturday night starting for Bobby at 10 PM and going till midnight, sometimes later." Other residents that would sit in for Bobby included Craig Morey and Mike Lewis from Los Angeles. "At first, I used to do four nights a week, but I didn't want to burn out, that only lasted about six months," says Viteritti. "They would fly in from LA and I would rotate them back and forth. Because they were from LA, I knew they wouldn't be competition to me."
It was like entering a fantasy land.
Central to the club's success was the dedication and knowledge of the crowd affectionately known as Trocadites. "Those dancers were so open and, boy, they were so devoted," says Bobby. "They were the most hardcore crowd I have seen. Very much like the Paradise Garage or The Saint. That was the kind of crowd I had in San Francisco." Steve Fabus who was then also a DJ at the I Beam remembers the Trocadero crowd fondly. "There was a tremendous camaraderie in one of the most diverse dancing crowds at that time. It was mostly gay men, but different types of gay men with different styles and looks. There was always more than just a few women and a number of straight male regulars. They all shared the bonding experience of being engaged in this all night dancing ritual every week." Two of those straight regulars were Karen and Ed Romain. "The first time we went to Trocadero was for the White Party in April of 1980," says Karen. "It was like entering a fantasy land. Everything and everybody was decked out in white. Bobby was at the turntables and everybody was dancing. We were one of the few straight couples on the dance floor. It was amazing to find such an accepting and wonderful group of dancers."
Every week Viteritti tailored mixes and edits for the club, creating the unexpected for the open-eared dancers. "The first one I did was one of my sleaze songs 'Lady of the Night' by Ray Martinez. Everyone knew that as one of my songs. That was the first record I ever mixed in the studio." Viteritti's edits included an inspired collaboration with Patrick Cowley on a reworking of Lipps Inc's "Funkytown" (also for Disconet) and a ten-minute ecstatic mix of "You Make Me Feel (Mighty Real)" by Sylvester (another Trocadero regular and performer). Viteritti's medley mix of "Dance (Disco Heat)" and "Mighty Real" is about as dramatic as disco gets. Working new life into established classics like Dan Hartman's "Relight My Fire" eventually wore him out. "Every week I had to have new edits," he says. "The crowd were expecting it. That was one of the reasons I left; because I couldn't put out on any more. I'd pulled every trick in the book and twisted every song around."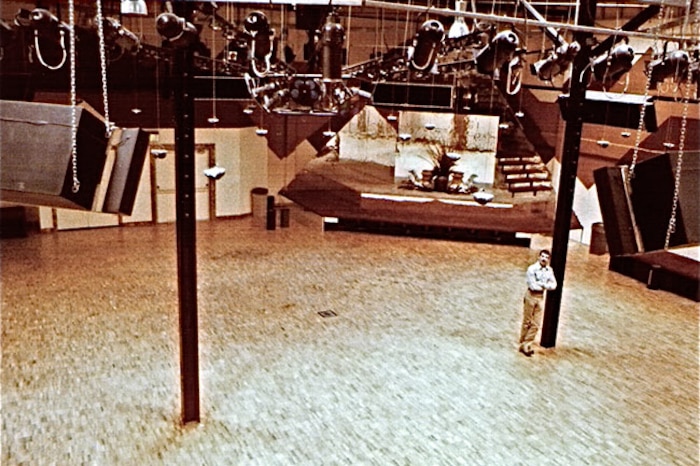 In 1981 at the peak of his powers, Viteritti decided to leave the Trocadero. He moved to another big San Francisco club, Dreamland, where he was offered more money. He only lasted a year at Dreamland before relocating to LA, where he played at both Hollywood Palace and Rage. However, by 1986 he had returned to New York. "I started doing too much coke," he says. "I wasn't into the music anymore. So I just gave it all up and went more for the drugs."
Thankfully, Viteritti is now off the drugs. And with invites starting to come in from promoters eager to book one of the unsung legends of disco, he is going through something of a rebirth. "I have finally cleaned up my act, and am back on my feet and raring to go," he says. As well as playing at nights like Horse Meat Disco in London, Bobby has just started a new party in New York called Classics Never Die. "Now I'm promoting my own party and am not working for anyone. I am playing and hiring other DJs like Robbie Leslie. It's going to be old fashioned disco, a proper Sunday Tea Dance."

Bobby Viteritti's Classic Never Die is held the first Sunday of every month at Meridian 23. All images courtesy of Steve Fabus.