This article was originally published in Wax Poetics Japan, No. 7 in 2009. Horst Krzbrg is now closed, but the Wax Treatment parties live on in Berlin.
On the last Sunday of each month, Horst Krzbrg in Kreuzberg, Berlin dramatically transforms its look. A special soundsystem, which is usually kept in the club's storage room, is brought out and set up. Stacks of speakers that go up almost to the height of the ceiling appear like an enormous extra wall on one side of the dancefloor. The occasion is called Wax Treatment, an event held by Berlin's most established vinyl store Hard Wax, where dubstep and dancehall – along with various forms of advanced music – are played. However, the main attraction of this event is neither the selectors nor the DJs, it's the sound system itself. As a matter of fact, nobody on the dancefloor even looks towards the DJ booth. Instead, they all turn their backs and face the soundsystem.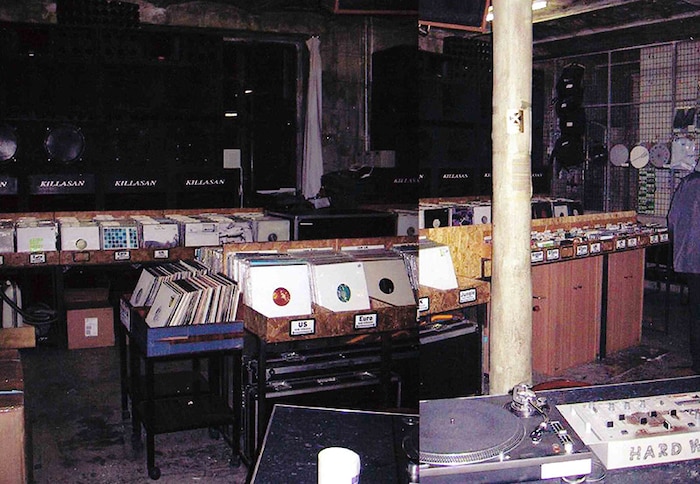 On the surface of each black bass speaker is the word KILLASAN written in white. Earlier this year, I had seen those boxes sitting against the back wall of the Hard Wax store. They reminded me of the Killasan Movement crew out of Osaka, Japan. I heard them only once about 15 years ago at a club called Jugglin City (now called ItoI) which was run by the crew. The experience of hearing – or more like feeling – an authentic Jamaican-style soundsystem for the first time was an unforgettable blow. I immediately bought their mix CD Jugglin City Collection Vol.1 Sweet Yardy Jams and used to listen to it repeatedly to reminisce about the night.
That's why I noticed the name, but I assumed there was an actual soundsystem in Jamaica with the same name, and I didn't think much further. When I went back to the store this summer, the speakers were gone. A Hard Wax staffer told me they were now stored at a club for a regular event that began a few months before. That was the moment I decided to ask, "There is a soundsystem crew in Japan called Killasan Movement. Does your system have anything to do with them?" The answer was a surprising one.
"It is from Japan's Killasan Movement. It's part of the set-up that was used in a club called Jugglin Link City in Osaka. So we actually need a lot of power converters to make it work here."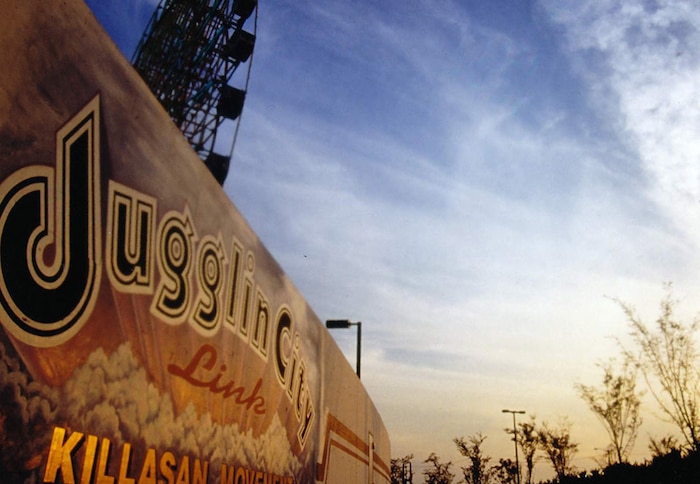 Two days after Wax Treatment, I met Mark Ernestus – the owner of Hard Wax a producer known for his work with Basic Channel, Maurizio, and Rhythm & Sound – at Horst Krzbrg. With a few other helpers, he started taking down the soundsystem carefully but quickly. "These are designed to be used at outdoor parties, so they are quite easy to set up," he said, pointing at the massive stacks. It took him 30 minutes or so to break everything down, then he sat down and told me how Killasan ended up in Berlin.
Killasan made a huge contribution to popularizing reggae music in Japan. In 1986, they founded St. Anne's, the first club in Japan with a full-blown Jamaican sound system; later, they would open legendary clubs Jugglin Osaka City and Jugglin Link City. They are still active in Osaka today, running their own club called ItoI.
The head of the crew is Mr. Kihira, better known as K-Boss. He used to produce reggae bands before getting into the soundsystem business, and eventually made his way to Jamaica in '85 to observe how the music is played in its birthplace. "In the dark of the night, this huge soundsystem awaited us. The sound coming out of it was crispy clear and had a great depth," he recalls. "It was extremely loud, but somehow we could still hold a conversation in front of it. The bass was heavy and you could feel that in your hips. Anyhow, it was a mind-blowing experience." K-Boss studied the science behind soundsystems while hanging out with the most popular crew in Jamaica at the time, Stone Love Movement. Through trial and error, K-Boss developed a system of his own. "We just kept building and testing over and over. We still do that to this day. Same goes for Jamaican systems. They are always evolving to meet the needs of the latest sounds."
I was expecting a techno store, but when we walked in, we saw tons of reggae records.
So, how did a Japanese reggae crew end up in Berlin? "As reggae and dancehall became more commercialized, we began to feel uncomfortable, and found techno and electro from Berlin and Detroit more inspiring," K-Boss explains. He says he had always been listening to hip hop, house, and techno while he pursued reggae, and he discovered Basic Channel and M-Series along the way. "While their music was very minimal, it sounded very deep, delicate, and fat at the same time – almost like funk music. I could feel it had something in common with reggae. That intrigued me. But back then, there wasn't much information about it. What I found was that there's a techno record store called Hard Wax in Berlin, and an event called Love Parade takes place in the city that involved soundsystems. I heard that it's an open-air event with about 40 different soundsystems playing music. I was just curious to see what this event was like, so I took a trip."
When he actually got to Berlin, it was far from what he had imagined. "I thought it to be something similar to a soundclash in the park, but it was more like a carnival. The sound quality of the systems or the music being played didn't impress me that much. But the event, with a scale of over a million people gathered in a city was... chaos! The whole city was flooded with people – you couldn't even walk through it straight. When we got back to the hotel, our shoes were all black from the dirt."
During their stay in Berlin, they visited Hard Wax. "I was expecting a techno store, but when we walked in, we saw tons of reggae records. It was a big surprise for me. When I told a staff member that I own a reggae soundsystem in Japan and collect M-Series records, Mark came out from the back office." As it's the busiest time for the shop during the Love Parade, Mark was working that day. He remembers that they told him that they were heavily into dancehall. "That interested me. So I think it was that night, or the night after, I took them to Berlin's reggae club called Yaam." This is how Mark and K-Boss' friendship began.
Hard Wax is a currently renowned as the techno authority, but when it opened in '89, it specialized in importing black music and its selection centered around dub and reggae. Back then, there were very limited numbers of reggae records available in Germany, even from import stores. Ernestus' passion for reggae stemmed from a cassette tape full of Lee 'Scratch' Perry songs. "It had a black-and-white photocopied cover with just 'Lee Perry' written on it. It was some kind of mixtape that someone made. It didn't even have a tracklist. I was listening to all kinds of music at the time, but I never got tired of this one tape, no matter how many times I listened to it."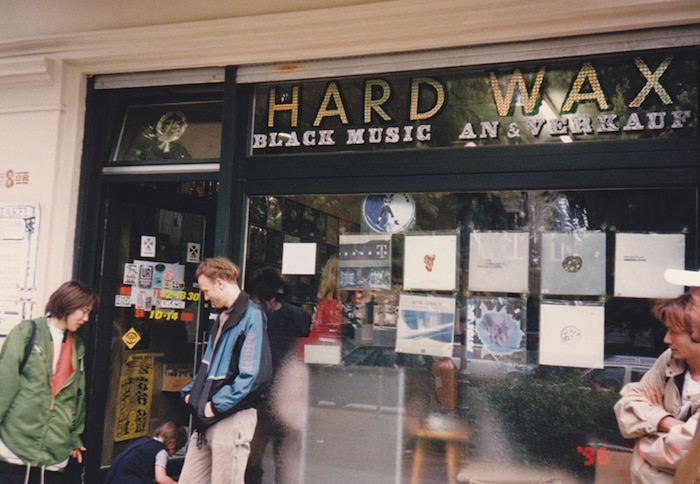 The fact that he had a hard time buying such records motivated him to open his own record shop. The merchandise included soul, funk, hip hop, and a new genre that was emerging at the time called house music. "I didn't know about techno then," he recalls. "I heard about it after I opened the shop. Because there was no such thing as a distributor for independent labels, we had to make phone calls to the number printed on the records, and place an order directly to Chicago and Detroit labels." This led Hard Wax to become the epicenter of techno in Berlin, but Ernestus never let his love for reggae go. "As techno exploded, everybody became all about techno and became narrow-minded about music. I hated it. I always listened to dub and reggae along with good electronic music. I never tried to choose one or the other, because they don't compete with each other. When I spoke to K-Boss for the first time, I think we hit it off immediately because he was feeling exactly the same about reggae scene."
"There are a lot of people who say that they lose their appetite for other music once they experience proper Jamaican reggae vibes, because it's so powerful," K-Boss points out. "In my case, I got drawn to the music that derives from Jamaican DNA, or smooth black music of an African lineage like Larry Heard and LTJ Bukem. In fact, the music from Detroit hugely influenced Jamaican reggae to develop. I started visiting Detroit around '97 or '98 after I met Mark. I was visiting Detroit and Berlin once or twice every year around that time. I got introduced to people like Mad Mike of Underground Resistance and Carl Craig through him, and we organized a UR tour, the first Japan tour of Innerzone Orchestra, and brought many other artists from Detroit. Because we had all of them play in reggae clubs, not that many people understood what was going on though," he laughs.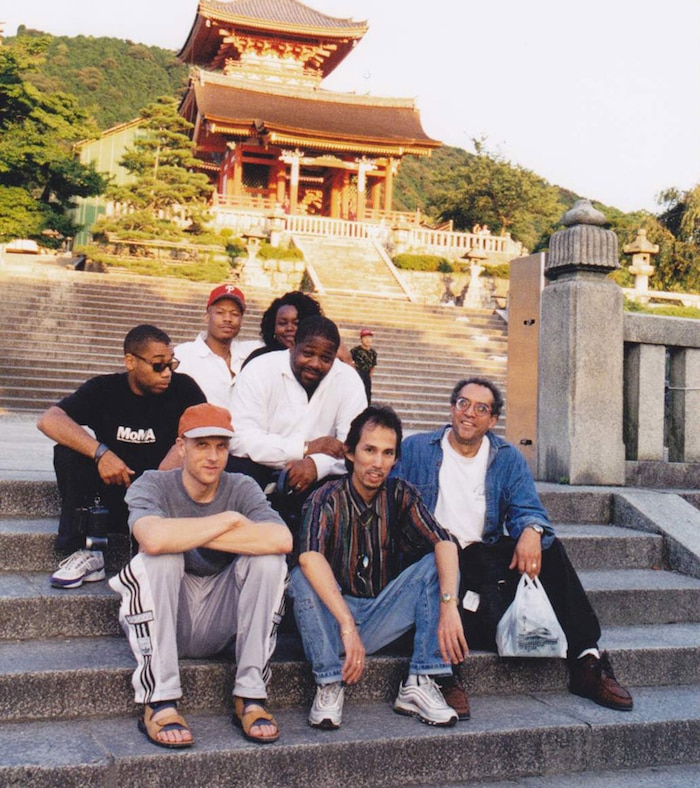 In '98, Killasan organized a Chain Reaction tour and brought the label founders Mark Ernestus and Moritz von Oswald, Substance (AKA DJ Pete) and Vainqueur ( AKA René Löwe), to Japan for the first time. "All these techno fans came to the gig, and wondered why it was held in a reggae club. Mark and Moritz were almost godly yet mysterious figures, so some people said, 'How could they be in a place like this!?' They were secret guests and we didn't credit their names on the flyer. On top of that, nobody in Japan knew what they looked like. And those supposedly Basic Channel guys were blasting dancehall records (such as 'Ninja Mi Ninja') on the reggae soundsystem. Some people started shouting, 'They are fake! I want my money back!' at the cashier, and made quite a scene. It's funny to think about it in retrospect."
For Ernestus, seeing the actual Killasan system left a strong impression. "I had seen it in photographs, but when I heard the sound of the system for the first time in Osaka... I was completely blown away. It was unbelievable. I had never heard the kind of sound outside of Jamaica. In Germany, at that time, none of the so-called 'soundsystem crews' had their own physical soundsystem." The actual Killasan speakers were designed in Jamaica, and manufactured in Florida. "Each sound[system] keeps information such as the materials or manufacturers they use to build their system secret. We tried to gather as much information possible from several sounds, and asked this one manufacturer in Miami that many of the established sounds were working with to build one for us."
When I heard the sound of the system for the first time in Osaka... I was completely blown away. I had never heard the kind of sound outside of Jamaica.
When Jugglin Link City closed, the Miami-made system crossed the ocean from Japan to Berlin. "What we shipped to Berlin was a fourth of what we had in the club. We wanted to start some Killasan Movement events in Berlin, and Mark was kind enough to help us and store the system for us. This was in 2001, I think. We were initially trying to find a location, and we even had a discussion with Tresor, which was about to reopen. However, it is a special kind of system, and we couldn't find somewhere suitable, so it was stored in the Hard Wax store for a while."
Mark continued to look for a place he could use the system. At the beginning of this year, an old friend approached him and said, "We're opening a new club called Horst Krzbrg, and we want to do something new with you." Mark finally started a regular event, Wax Treatment, using the system. K-Boss, who has been ill for some time, shares his hope for the future of Killasan. "I'm leaving it all to Mark for now. But it's already been nearly eight years since I shipped the system to him, so I'm wondering how it is and how it's maintained. I hope to visit as soon as possible. I would love to plan some events that somehow connect Jamaica, Berlin, Detroit, and Japan. Having Jamaican and Detroit artists performing together in Berlin, for example!"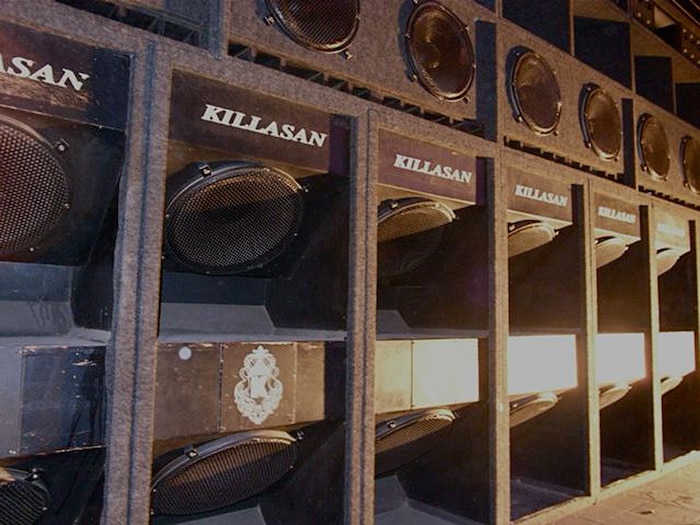 Out of curiosity, I had to ask K-Boss how he has been able to build mutual respect with so many charismatic artists from Jamaica, Berlin, and Detroit. He thinks it's because he has "the background of spending many years exploring reggae music. It's an act of rebellion through music, and that comes through the sounds. The outlook on life, the way of thinking... I think we were able to relate to each other on a philosophical, quintessential level."

Photos courtesy of K-Boss (Killasan Movement) and DJ Pete (Hard Wax/ Scion)