Interview: Lefto, Belgium's Hip Hop Stalwart
The renowned DJ talks about his radio career – and the doors that it's opened.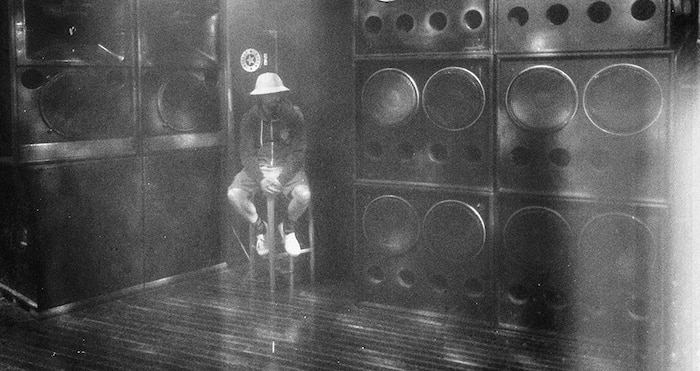 DJs who aren't also recording artists are a rare thing these days. A lot of them can be found in the UK – Kutmah, Oneman, Gilles Peterson – though the old continent can also lay claim to a few, including Belgium's own Lefto, the public voice of hip hop in the country since 1999. For the past decade plus, Lefto has helmed a weekly radio show on Studio Brussels, the leading alternative national station in the country, set up and funded by the Flemish government. Originally called The Hop, and now simply known as the Lefto Show, the weekly broadcast has played a huge part in turning a hip hop enthusiast from the capital into an international representative for his country.
In addition to the show, Lefto holds a yearly stage at the Dour Festival, promotes regular parties around the country and travels the world. An early supporter of many of the names who have since gone on to become legends in the modern hip hop world, from Spinna to Jay Dee to Flying Lotus, Lefto is a DJ's DJ and someone who commands the ears and respect of the likes of Renaat from R&S and Gilles Peterson.
I met up with Lefto in an old poets café in the historical heart of Brussels to look back on 15 years of national radio and his record shop days.
How did you end up with a show on Studio Brussels?
I used to work at a local record shop in town called Music Mania. To me, it was one of the best shops on the old continent at the time. There were good shops in the UK, but Music Mania was worth coming to every week. It opened in 1969 and vinyl remained its main activity. It was mostly a rock shop originally, so there was a lot of that in there. And then it evolved with the times. When I first started going there to buy my records, there'd be one crate of hip hop, and by the end we had about half the ground floor dedicated to hip hop and related music.
Music Mania was almost like a Fat Beats.
I was working in the shop and every week I would help a guy called Eric (who I still work with today, he runs Democrazy). He'd come in and collect CDs and vinyl for his radio show, which was on Studio Brussels. I'd tip him, recommend stuff. And I would tell him, "I think it's time for the national broadcaster to have its own hip hop radio show." He said he would put in a word for me. One day the assistant of the boss at the radio walked into the shop to talk to me, and in fact that guy is now my boss at Studio Brussels, he's still there. Jan Van Biesen, famous Flemish DJ. So he tells me that they want to do a hip hop radio show and they want me in on it. I was at the source of a lot of the hip hop coming into the country at that time, Music Mania was almost like a Fat Beats. This was 1999.
You'd already started to DJ by that point?
Yes, locally. I forget the dates but I started DJing around the mid-'90s, when I was still at school. I learnt the basics from Starflam and it was all about scratching for me at the beginning. It was all about Dirt Style Records and all the DJ Krush stuff, you know. So I started at the radio and they assigned me a host, a guy called Krewcial. He's a famous Flemish MC, had an album out on BBE. So he was the host and I was the DJ. He was linked up to Okayplayer, Questlove, all these guys and also Living Legends, he was part of that extended crew they had around the world. So we started to promote a lot of the independent stuff, new releases from the shop, and that's how it started.
Was Studio Brussels supportive of the dance music coming out the country in the 1980s and 1990s?
Yeah, New Beat, R&S, I Love Techno, all that stuff. They were always represented. Hip hop might have been one of the last music genres to get its own show.
1999 is late. France, America and the UK had specialist shows by the 1990s.
I think it was tested earlier than me, but it never really worked out. My friend from Democrazy would play hip hop on his show, but his angle was more eclectic. He was the kind of guy who'd go from rock to hip hop to punk. Very eclectic, not focused on one genre. I guess it was pretty late, thinking about it. There'd been a lot of discussion internally I think because being a public broadcaster, funded by tax money, they had to reach the kids listening to hip hop, they couldn't ignore them.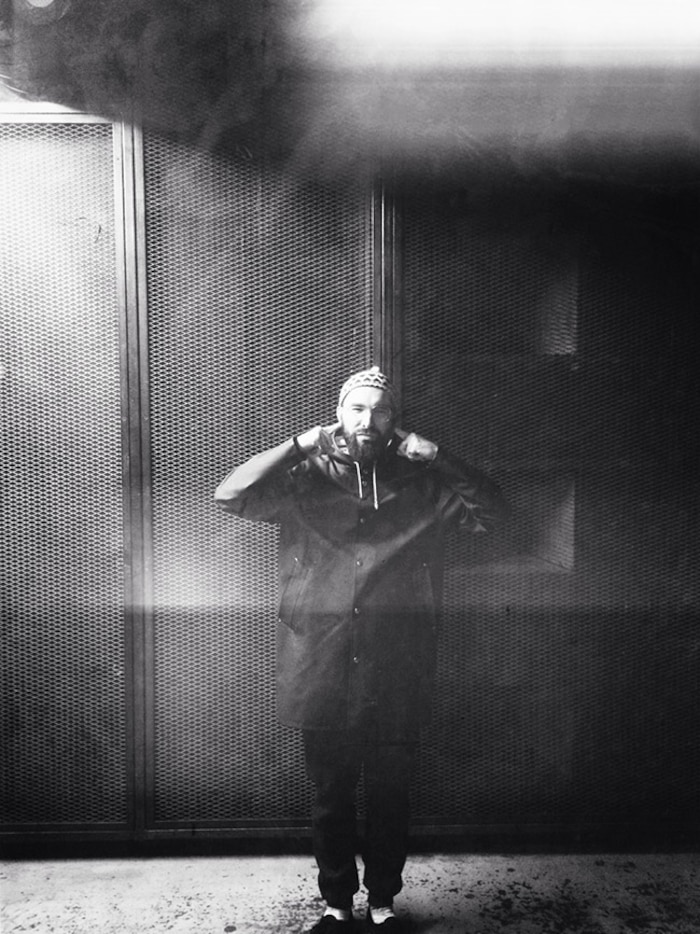 Was there pirate radio here?
Yeah, sort of. Local stations we called them. I'd spent a few years doing stuff on one before I moved to Studio Brussels. Pretty ghetto stuff, in basements, non licensed. We'd have French MCs come over, it was good. I did a show called the Lefto Show, on Radio Action. It was from 6 to 8 AM, early bird show. Kids going to school, people would listen while getting ready. That was when I began working at the record shop in the 1990s. So Studio Brussels was my second radio experience, from the underground to the mainstream. We also had opportunities to invite people into the show. It was really cool to have bigger names coming in. The first or second year we had Slum Village come through, without Dilla, he was at home making beats.
The show has changed over the years. How would you describe the show these days?
We all grew up on hip hop, so that's why I think my show never really changed, but rather the times changed.
It is definitely about the common thread between hip hop and electronic music and everything else that connects to it. It's a continuation of what the show started as, I play everything but it's all done in a hip hop way. Not necessarily in how it's mixed, but in how it feels. And I'm sure the people who make the music I play also come from that angle, from the same generation who sees it this way. We all grew up on hip hop, so that's why I think my show never really changed, but rather the times changed.
What are some highlights from the past 15 years for you?
Probably all the guests we've had over the years. From A-Trak, back when he was a DMC kid, to DJ Vadim to having J Rocc, Gaslamp and Flying Lotus in the studio. Sessions with Jose James. Pretty much trying to do it in the same way that people do it in the UK in fact. We had a studio and a technician, which was a great opportunity. It's getting harder these days due to budget cuts, but those sessions are my highlights I'd say.
Certainly the funnier moments were when we'd invite Belgian MCs for a freestyle session and they'd bring their entire crew. You'd tell them to bring only one or two people and they'd arrive with a whole group and have to be escorted by security into the building, because it's a serious place, you know? You can't just walk in. It was pretty tense at times, people wanting to rhyme who weren't invited. Those situations were the most epic for me. Managing those moments.
While all this is going on, in the 2000s, your career was also picking up.
Well what I did a lot during those times is what's called curating now. For example the stage at Dour Festival that I look after. That started around 2003. And it happened thanks to the radio. A guy called Manu Baron who worked in Roubaix introduced me to Dour Festival and their way of working. He asked me to help him in the beginning to see what could be done at a hip hop level with the festival and then it grew from there.
Alongside Dour I also started doing nights in Ghent, with Democrazy. Those were more local events but a lot of people from Brussels and Antwerp would come. It was a regional event in the end. Again it started as hip hop concerts and grew from there.
It seems like all those things you did fed into each other in a way.
The only problem with doing it all like this is that you also create some bad will along the way, because you're seen as having the keys to all these places. Sometimes local acts might get funny if they feel like they're being ignored, but for you it's about whether or not someone's good enough. That can be hard. I wasn't the only gatekeeper, but I was seen that way by some people. On the other hand, I think it also helped make things better, make people work harder at their craft, you know?
What would you say has been the balance over the years between international and local music in your show?
One thing I sometimes find frustrating is how online outlets will pick up on a track being premiered on a UK show but not realise we have the same, and sometimes better, premiere on our show.
I could probably play more Belgian acts, but I still want the focus of the show to be international. It depends on the shows, sometimes I have a few Belgian acts and sometimes none. It's hard to really value the balance, and there's no quota to be observed either. There is a quota during the day but the evening shows are freer. I think the bigger problem we've had as a country, and the reason for the shop shutting back in the 2000s, is how taxes work here when you're selling things like records. When the internet became more widespread, it's not that people were downloading illegally but rather that you could order from Germany for a lot cheaper and get free shipping, so all of a sudden supporting local stores just didn't make a lot of financial sense.
Any highlights over the years in terms of Belgian acts?
Starflam would be one. They were the most successful Belgian hip hop group. They've split now and one of them does stuff with Okayafrica. They hit in France too. We had another crew called CNN, they're still around. Criminels Non Negligable. And these days there's a lot of talented kids here, many of them have come and done sessions on the show: Title, LTGL, Monkey Robots, Pomrad… a lot of them get some exposure in England thanks to Brownswood who put them on the compilations.
Well that brings us to the international connections you've made over the years and your growing relationship with Gilles Peterson and Brownswood in the past few years.
That was all through DJing. I invited him to some of my nights and we would also end up playing together in Belgium and one day he just told me to come play his festival, Worldwide Festival. From there I began doing more things with him, we share a lot of music. We tip each other off to new music. That's actually one thing I sometimes find frustrating, how online outlets will pick up on a track being premiered on a UK show, like Gilles', but not realising we have the same, and sometimes better, premiere on our show. It seems hard to get them to realise we can be just as fresh.
Maybe that's because of who we are as a people, we don't shout about things. We don't boast. In Belgium if you start mouthing off, someone will come over and tell you to act normal, to just be yourself. There's always someone to keep you in check. And maybe that's why people don't know about us so much.