The Best of the 2014 Red Bull Music Academy in Tokyo
The 16th annual edition of the Red Bull Music Academy was yet another inspiring four weeks of music-related discovery. Held for the first time in Asia, we invited an enormous amount of artists from around the world to swap ideas and experiences. While it's hard to encapsulate everything that took place, we offer up just a sampling below.
RBMA RADIO
Each day at the Academy, the RBMA Radio crew delivered a live broadcast from our Academy HQ in Shibuya. In addition, we captured many of the performances that took place each day and night around the city's most celebrated venues.

Fushitsusha - Live at Wails to Whispers
Keiji Haino's free-falling band Fushitsusha unleashes their experimental psych and cosmic noise.
Keiji Haino - Live at Wails to Whispers
The psychedelic explorer turns the thumb screws with his Hurdy Gurdy and its doom-laden harmonics.

James Holden - Live at EMAF
Border Community's founding father lays down a set full of psychedelic techno and translucent grooves. Live at EMAF in Tokyo.
DJ Krush - Live from The Gallery of Horyu-ji Treasures
Hip hop pioneer DJ Krush teams up with traditional Japanese musicians to create a cinematic timezone all their own.
Dorian Concept - Live at WWW
Listen in as Vienna's beat prodigy plays out brand new material alongside Cid Rim, The Clonious, and a string quartet.
dBridge – Live at Womb
The Exit Records boss and drum'n'bass maestro throws down some Amen-inspired breaks and future rollers. Live at Womb in Tokyo.
EYヨ - Chaos Conductor
EYヨ from Boredoms leads some of the 2014 participants in a group improvisation.
Lubomyr Melnyk - Scales of Infinity
The revered Ukrainian pianist and composer invites us into his fast-paced, densely textured sonic universe.
Jah Shaka - Tokyo in Dub
The bass bin authority, Jah Shaka, live and direct from Unit in Tokyo.
Robert Rich - Live at Wails to Whispers
The sonic surrealist and ambient REM adventurer brings a condensed version of his legendary sleep concert to Tokyo.

For even more recordings, including those of the 2014 participants, visit rbmaradio.com.

FILMS


Diggin' in the Carts
A six-part documentary series about the underappreciated composers behind video game music's most indelible soundtracks.


Sushi Sequencer
Just Blaze and TOKiMONSTA play music through a sushi conveyor belt that has been transformed into a music sequencer.
Isao Tomita
The Japanese synth legend details some of the most important moments of his career on the couch in Tokyo.
Holly Herndon
Another lecture from the Academy: The future of music, with an artist pushing the boundaries of sound.
Untold
The Hemlock boss and constant experimenter takes us through a career-spanning selection of tunes.

WORDS
As part of the Academy in Tokyo, we gave our magazine over to all things Japanese, spending the month detailing some of the most interesting music to come out of the island country. From techno to hip hop, enka to J-pop, we attempted to give context to the events we were putting on, as well as give a voice to artists that often don't get heard very often in English.

Derrick May interviews ele-king's Tsutomu Noda
The Detroit techno icon quizzes Japan's tireless techno editor.

Yellow Magic Orchestra: The Solo Work
In this special website, we celebrate the underheard – but just as essential – albums from the three members of Yellow Magic Orchestra.

Interview: Cornelius
It's been eight years since his last full-length, but the alt pop icon has been anything but silent. Yu Onoda quizzes Cornelius about his various projects.

Top Ten: Japanese Hip Hop Classics
Influential tunes that helped the culture to flourish in Japan and are forever etched into the country's hip hop history.

Nightclubbing: New Jersey's Zanzibar
An oral history of the club that made Tony Humphries – and the New Jersey sound – famous around the world.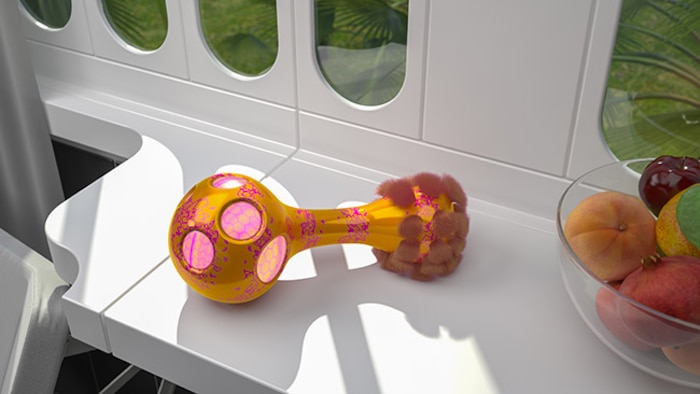 Future Instruments 2214
We asked some of the brightest and most futuristically-inclined artists of the present to share their vision of what a musical instrument might look like in the year 2214. Between Odd Future's Tyler The Creator, Detroit techno pioneer Jeff Mills, award-winning industrial designer Konstantin Grcic and a diverse range of other creatives, their conceptions cover the full spectrum between utopia and dystopia. Acclaimed graphic designer Kim Laughton gave visual form to their ideas, providing us with a glimpse at music's future through the eyes of those shaping the music and art of today.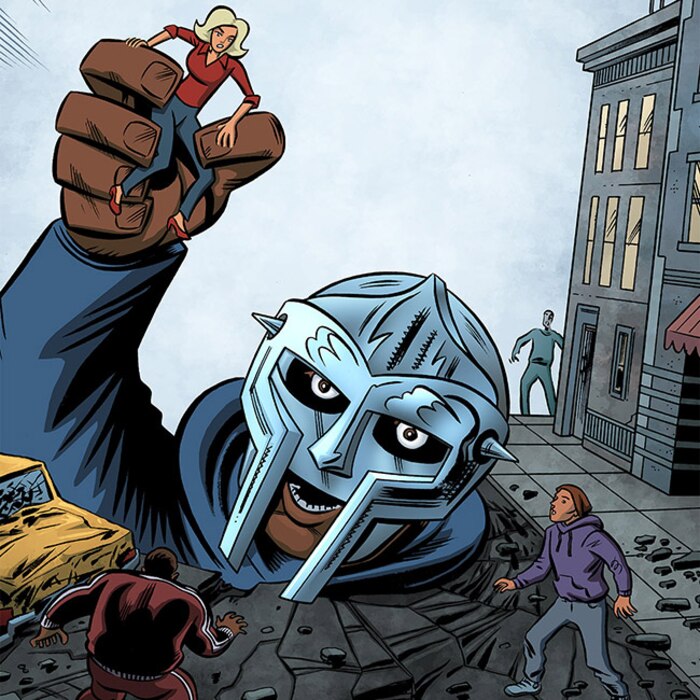 The Rise of MF DOOM
DJ KRUSH: Building It
When Damo Met Can
Isao Tomita: Switched On
As part of the Academy in Tokyo, we celebrated one of Japan's most beloved art forms: manga. We published four animated music-related comics from Japanese and international artists that showcase a wide variety of styles, highlighting the impact that manga and comic artists have had on storytelling around the world.

PHOTOS