"Shibuya in the '90s is just like Haight-Ashbury in the '60s," said Pizzicato Five leader Yasuharu Konishi, describing the Tokyo shopping district while donning a kilt during a 1996 interview. "The young people there are always thinking about how to be cool."
Self-consciously trendy in the extreme, these bold and brightly fashioned kids were the '90s Japanese forerunner of today's hipster. The largely independent bands and singers these trendsetters favored soon found themselves grouped in a genre known as "Shibuya-kei" – literally translated as Shibuya style. Whereas most American and British bands of the era were monolithic in their pursuit of a nearly singular mode of expression, Shibuya-kei acts were willfully impure and eclectic. Pioneers like Pizzicato Five and Flipper's Guitar flitted from jazz to pop and soul to rock, bossa nova, and noise, and their all-embracing ways filtered down to their similarly diverse followers. The scene soon went international: P5, ex-Flipper's Guitar leader Cornelius, Buffalo Daughter, Fantastic Plastic Machine, Kahimi Karie, Takako Minekawa, and their Japanese-American kin Cibo Matto and Deee-Lite's Tōwa Tei all scored US releases. These dabblers drew from literally hundreds of wide-ranging musicians; here are but a few of their favorites.
The Beach Boys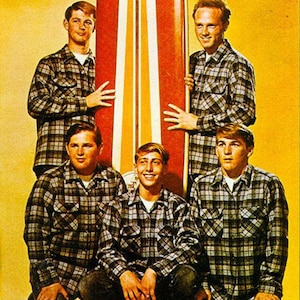 Like most people with ears, the Japanese love a lithesome melody – particularly the ocean-sprayed sort of which Brian Wilson is a master. But key Shibuya-kei musicians got much more overt about their Beach Boys fandom: Cornelius rewrote BB's "Little Pad" as "World's End Humming ~Reprise (In Hawaii)" to close his album 69/96; he named an ostensibly unrelated track on Fantasma "God Only Knows." He and other alt-J-poppers obsessed over the romantic concept of Wilson as a mad boy genius experimenting in the recording studio as if it were his sandbox. They also coveted his polo shirts.
João and Astrud Gilberto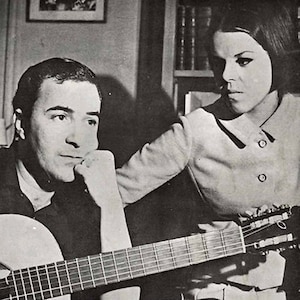 The Shibuya sound may often be as tense as Tokyo itself, but that doesn't mean its musicians didn't pine for the easy-breezy beaches of Brazil. Through their many recordings - but particularly their classic version of "The Girl from Ipanema" with Stan Getz - this hushed husband-and-wife duo proved to Japan's musical connoisseurs that soft was the new loud.
Paul Weller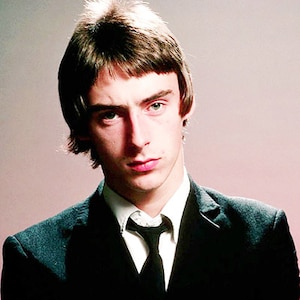 Having moved from punk to mod in the Jam, soul revivalist to house music aficionado in the Style Council, and Brit-pop godfather in his solo career, this English rocker taught his Shibuya students that style could be fluid and forever-changing. Perhaps the most quintessentially English musician of his era, he nurtured Anglophilia in the Shibuya generation: Flipper's Guitar went so far as to name songs after UK New Wave bands like Haircut 100 and The Colourfield.
Claudine Longet
The Japanese are unrepentant Francophiles: If they eat a dessert, chances are it comes from a dairy-intensive French recipe. So it's only natural that Shibuya-kei types would go for this frothy Parisian-born singer who, at the height of her career, recorded for Herb Alpert's A&M Records and was married to easy listening titan Andy Williams. Mamiko Sasaki, the first Pizzicato Five singer, mimicked Longet's whispers to such a degree that P5's record company insisted she be replaced (just so the band could have a vocalist who could be heard at concerts over the instrumentation). A few years later, Cornelius paramour Kahimi Karie would become a Shibuya-kei icon with a similarly breathy delivery.
Phil Spector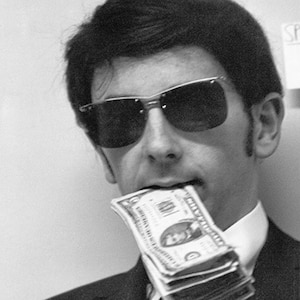 Shibuya music isn't typically as dense as this '60s producer's Wall of Sound approach, but it is similarly detailed. Through his many girl groups like the Crystals and the Ronettes, the Bronx-born svengali celebrated a femininity that was childlike but also a little tough and resolutely urban. Shibuya's acts rarely got as operatic as Spector, but they nevertheless echoed his hits' excess.
The Fifth Dimension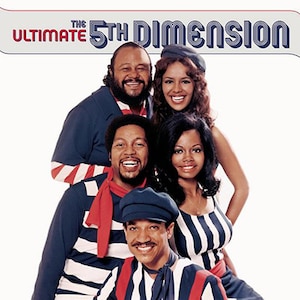 Blending California soul with Los Angeles pop, this boundary-crossing African-American vocal quintet boasted helium-light melodies from pop bards Jimmy Webb and Laura Nyro, exquisite arrangements from sunshine maestros such as Bones Howe, instrumental backing from the Wrecking Crew, and their own creamy harmonic splendor. The Shibuya-kei gang couldn't fully appropriate any of these things, but that didn't stop Pizzicato Five and Fantastic Plastic Machine from trying.
Serge Gainsbourg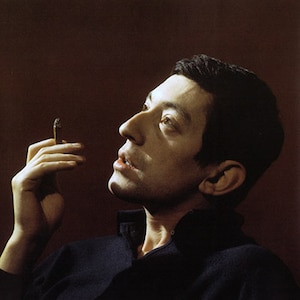 Pizzicato Five's reverence for this French provocateur went way beyond their irreverent cover of Bridget Bardot's "Contact," a Gainsbourg composition and production. Way before Beck ripped off the prominent basslines and symphonic angst of Gainsbourg's Histoire de Melody Nelson for his 2002 album Sea Change, P5's Yasuharu Konishi pillaged those same things throughout his band's catalog.
Burt Bacharach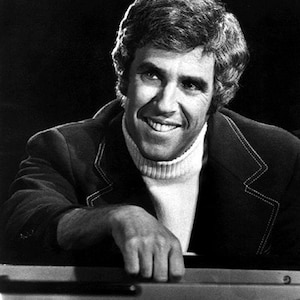 Of course P5 admired the compositional complexity of pop's most sophisticated songwriter. But there's no doubt that Shibuya musicians also loved his image – a diminutive jet-setter with a Cheshire cat grin. Even as his melodies exuded a pent-up emotional heat, Bacharach embodied silky smooth American cool.
Larry Heard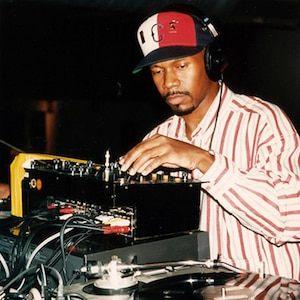 When Shibuya acts got their house beats on, they often did it with a touch of jazz like this Chicago pioneer. Maybe they lacked Heard's spiritual depth, but his soulfulness and respect for the lushness of '70s Philly disco is all over P5 and Plastic Fantastic Machine.
The Jesus & Mary Chain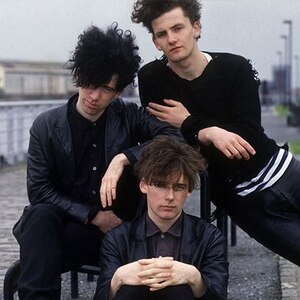 The Shibuya set may have favored what was light and clean, but that doesn't mean they didn't sometimes embrace heavy dirt. In fact, they often simultaneously celebrated harmony and discord as if that combination was the essence of Zen. Although this quintessential noise pop band - led by Scottish brothers Jim and William Reid - earned notoriety for overlying its earliest records with shards of Velvet Underground-style feedback, they also wrote bubblegum-aping tunes. No doubt Shibuya's Buffalo Daughter and Takako Minekawa took note.