Goody Gone: In Memory of Graeme Goodall
David Katz remembers an unsung hero of Jamaican music.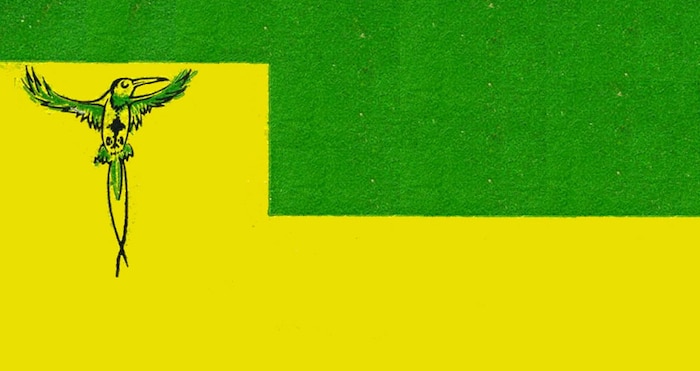 Graeme Goodall was an extremely important figure in the development of reggae. Something of an unsung hero, Mr Goody, as he was affectionately known, was responsible for engineering most of the earliest recordings issued on vinyl in Jamaica, during the late 1950s and early 1960s. He also helped build some of the most noteworthy Jamaican recording studios, was one of the original founders of Island Records, and played an important role in helping reggae to gain a foothold in Britain, most notably via the Pyramid and Doctor Bird labels he established in London during the mid-'60s.
Goodall was born in Melbourne, Australia, in 1932. After leaving school, he worked for commercial AM radio stations, performing a variety of audio engineering functions, including work on remote music broadcasts. In 1954, Goodall travelled to London, ostensibly to further his education in television engineering, and after selling appliances for a time to make ends meet, he trained as an audio engineer at the International Broadcasting Company (IBC), then the largest independent recording studio in Britain, voicing pop stars like Petula Clark at the facility and doing remote recordings around the country of quiz programmes.
Redifussion then offered him the chance to help install their cable radio subscription service in Nigeria or Jamaica, and after taking advice from an elder cousin, Goodall went to Jamaica on a three-year contract, designing and installing the first commercial FM service in the British Commonwealth as Radio Jamaica Rediffusion (RJR), using a studio transmitter link to reach various Jamaican locations during a time when FM transmitters were unavailable. During this initial Kingston sojourn, Goodall soon became involved in Jamaica's fledgling music industry, helping his friend, Ken Khouri, to install basic recording equipment at the back of his furniture store on King Street in 1955 to form Records Limited, where some of the earliest mento recordings were made. Goodall also oversaw a recording of the Jamaican military band at RJR for Stanley Motta, since Motta's tiny Harbour Street studio was too small to accommodate all its members.
At the end of his Rediffusion contract, Goodall returned to Melbourne to begin working for a local television station, but within six months, the Jamaican government requested he return to the island to help establish the Jamaica Broadcasting Corporation (JBC). Once back in Jamaica, Goodall soon became more concretely involved in the music scene, most notably arranging for Chris Blackwell to record Laurel Aitken's landmark hit "Boogie In My Bones" at RJR in 1959, with musical backing provided by the Caribs, an expatriate Australian club act that featured Goodall's future brother-in-law, Dennis Sindrey, on guitar.
Goodall subsequently engineered Blackwell's further productions with Aitken, Owen Grey and Wilfred "Jackie" Edwards, becoming a partner in Blackwell's Island Records along with Chinese-Jamaican producer, Leslie Kong, with whom he developed an enduring friendship. Other semi-clandestine after-hours sessions were cut at RJR for Edward Seaga, including Higgs and Wilson's influential "Manny Oh," and "Dumplins," the debut single by Byron Lee and the Dragonaires, though Seaga would shortly abandon the music business for a political career. Nevertheless, these seminal recordings proved that a Jamaican music industry was a viable concern, and material recorded with local artists dramatically increased, following Goodall's initial impetus.
In 1961, momentous things happened for Graeme Goodall: he married Fay Wong, a Chinese-Jamaican that worked as ground staff for BWIA in Kingston, and he also became the chief engineer at Ken Khouri's Federal recording studio, then the sole professional recording facility in Jamaica. Goodall was thus responsible for pivotal recordings by every important recording artist of the ska era, including the Skatalites, Bob Marley, Jimmy Cliff, Count Ossie, Rico Rodriguez, Higgs and Wilson, Theophilus Beckford, Derrick Harriott, Stranger Cole and Millie Small, to name but a few. He worked closely with all the leading producers of the day, forming strong working relationships with Clement "Sir Coxsone" Dodd, who would later found Studio One, and his main rival, Duke Reid, who would open Treasure Isle recording studio in the mid-'60s. Prince Buster made all but one of his early recordings as an independent producer at the facility, where he also developed a lasting friendship with Goodall; Lloyd "The Matador" Daley and Harry Mudie were among many others to benefit from Goodall's guidance.
In these early years, Goodall facilitated many practices that greatly shaped the evolution of Jamaican popular music; after attending a Sir Coxsone sound system dance, Goodall understood the primacy of the bass in sound system culture, which changed his approach to sound recording at Federal. He also recorded Jamaica's first stereophonic record there, which took the form of Byron Lee's Caribbean Joy Ride, issued by Federal in 1964. During the same era, Goodall built the West Indies Records Limited studio (AKA WIRL) for George Benson and Clifford Rae – the first version of the studio later known as Dynamic Sounds. He was also instrumental in training the next generation of sound engineers, schooling both Sylvan Morris, who would become chief engineer at Studio One (and later, Harry J and Dynamic Sound), and Byron Smith, who would be head engineer at Treasure Isle, as well as technical engineer Bill Garnett, who worked at Federal, Dynamics, and Randy's. It is clear that each of these engineers greatly benefitted from Goodall's tutelage, helping to ensure the Jamaican music scene was committed to sonic innovation, rather than timid imitation.
Once Jamaica achieved its independence from Britain in August 1962, Goodall helped Chris Blackwell shift Island's headquarters to London, and helped arrange for Mille Small to record the monster ska-pop hit, "My Boy Lollipop," there. However, he soon became dissatisfied with the way the Island partnership was evolving, feeling side-lined by the A&R staff Blackwell employed. He thus formed the Doctor Bird label in partnership with George Benson and Clifford Rae in 1965.
Making use of his strong links with established producers such as Clement Dodd, Duke Reid, Lloyd Daley and Byron Lee, Goodall also cultivated his relationships with the younger guard of ghetto promoters that were then rising in the Kingston music ranks, including Carl "Sir JJ" Johnson, Bunny Lee, Joe Gibbs, Harry J, Lee "Scratch" Perry, and Rupie Edwards; Doctor Bird also handled a few British reggae recordings, produced in London by the likes of Sugar Simone, the Cimarrons and the Seven Letters, typically recording at a studio Goodall operated in Fulham Road. Since Goodall had impeccable taste and exceptional Kingston connections, the label housed a range of noteworthy material, from the rousing ska of Roland Alphonso's "Phoenix City," the Gaylads' racy "Lady with the Red Dress," and Justin Hinds' proverbial "Higher the Monkey Climbs," to some defining moments of the rock steady era, such as Alton Ellis' landmark "I Have Got a Date," the Latinesque original take of the Maytals' "Bam Bam," plus Bob Marley and the Wailers' defiant "Good Good Rudie." There were some early reggae scorchers too, such as Bob Andy's spirited and oft-covered "Sunshine for Me," as well as numerous influential hits by the Ethiopians, including "Engine 54," "Everything Crash" and "Hong Kong Flu."
At the same time, a new partnership with Leslie Kong yielded the Pyramid label, which found near-overnight success with the unprecedented popularity of Desmond Dekker's "007 (Shanty Town)," which was later dwarfed by the incredible success of his "Poor Mi Isrealites." Genre-defining early reggae tracks by the Maytals surfaced on Pyramid too, including "Do The Reggay," "Sweet and Dandy" and "Pressure Drop," and there was fine work by Derrick Morgan and Roland Alphonso. However, his gospel imprint, Master's Time, which handled secular work produced by Duke Reid and Sonia Pottinger, failed to achieve any significant success.
Although Goodall enjoyed a massive hit with Symarip's "Skinhead Moonstomp," which surfaced on Trojan's Treasure Isle subsidiary in 1969, both Doctor Bird and Pyramid folded at the start of the 1970s, though the latter was revived in 1973-4, for a handful of roots reggae releases. Goodall continued to spend the bulk of his time in Jamaica, bringing Jack Price to the island in 1971 while helping him to form Sioux Records, and going on to work on a variety of albums at Dynamic Sound, even mastering King Tubby's excellent Dub from the Roots album there.
After working in Jamaica, off and on, to the end of the 1970s, Goodall subsequently settled in Miami, where he worked for Sony, selling and maintaining recording consoles and professional tape machines. He later served a similar function for the company in Nashville, and ultimately in Atlanta, where he remained after his retirement.
Though Graeme Goodall's impact on reggae has sometimes been unfairly overlooked, his incredible contribution is undeniably of lasting importance. He is survived by Fay and their two children.