In Search of Les Rallizes Dénudés
Grayson Haver Currin renews the quest to find more information about Japan's mysterious psych rock group.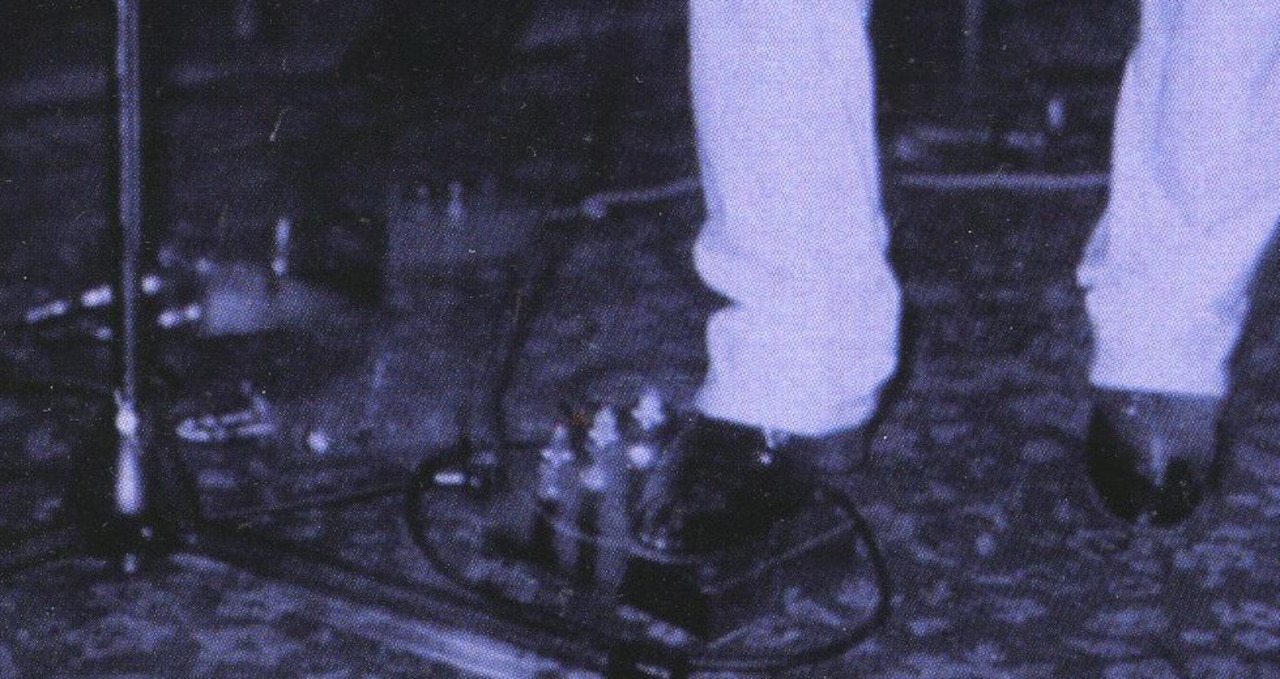 At last, I thought I'd found my untapped expert on Les Rallizes Dénudés, perhaps the most notoriously enigmatic and alluring band in the history of rock & roll. My copy of Great White Wonder, a four-disc bootleg box set capturing separate shows played between 1974 and 1980, had arrived by mail. It was number 900 in an edition of 1,000, but still, I cracked its seal like it was an unopened treasure chest. At the end of the liner notes – which described the band as "the ultimate manifestation of the Japanese underground's urge to excess" – I found the byline of Moshe Idel, who had allegedly written those words in the mid-sized Spanish city of Toledo toward the end of 2010.
Much has been said about a very limited number of Les Rallizes Dénudés facts – there are more rumors, fables and legends regarding the band than historical confirmations.
Much has been said about a very limited number of Les Rallizes Dénudés facts – there are more rumors, fables and legends regarding the band than historical confirmations. But we do know this (we think): Initially called Hadaka No Rallizes, the group emerged from Kyoto's Doshisha University in the late '60s. They were a particularly reactionary element of Japan's post-World War II rock & roll exploration, and their aesthetic – from their shocking stage lights and high-volume shredding to the sunglasses and dark clothes of Takashi Mizutani, their leader, icon, iconoclast, madman, and perpetual rumor mill – had more to do with the psych and art rock of New York City than the pleasant folk-rock of California (or many of their best-selling Japanese peers). They were students responding to the post-war occupation of their country, a shock-rock jam band struggling against the prevailing politics of their day.
Those origins lead to the most infamous tale surrounding Les Rallizes Dénudés, the moment where everything becomes strange and secret. The band's bass player Moriaki Wakabayashi participated in the hijacking of a commercial airplane in 1970 with a militant Communist faction subsequently called The Yodogō Group. In 2002, British newspaper The Guardian reported that Wakabayashi would return to his homeland to at last face charges. Yet, in May of this year, Japanese newspaper Mainichi Shimbun published a photo of him using a desktop computer in the Korean village where the hijackers still live more than four decades after the incident. That snapshot means Wakabayashi has actually had more public exposure in the last decade or so than Mizutani.
Les Rallizes Dénudés remained a band for the next 26 years, sometimes shuffling through members at a rapid rate and sometimes locking into great lineups who created some of the most entrancing psychedelic records of all time. For most of that time, Les Rallizes Dénudés played the same set of a dozen or so songs in vastly different ways, jamming their own set of standards into and out of oblivion. But most of that music was never actually released, at least in any bona fide manner. Despite stints in studios and alleged talks with Richard Branson and Virgin Records, Les Rallizes Dénudés never issued any official material until 1991.
And when he wasn't performing, Rallizes frontman Mizutani remained incredibly elusive. He didn't do guest appearances, and despite being a unifying presence for decades of Japanese rock, he wasn't exactly a dependable scene booster. Some attribute this to long-lasting paranoia, a result of Wakabayashi's continual wanted status. Others say it was simply a way to conjure mystery, to attract allure. In any event, very few people seem to know where he is now, what he is doing or if he will ever return to a stage.
I wanted to find out.
"That whole psychedelic, unknown, amazing thing – I have friends who still believe every psychedelic reissue is going to blow their minds," says John Whitson, the owner of the Portland, Oregon label Holy Mountain and an early Stateside conduit of information about and music from Les Rallizes Dénudés. He calls himself a crusader for their sound. "It's not like we're going to find a perfect Les Rallizes Dénudés record. There's not a perfect record. It's like when an archaeologist finds a broken plate."
In the previous two months, I'd asked a lot of people, including Whitson, for help finding out something new about Les Rallizes Dénudés, a band for whom repetition of rumor has become the de facto measure of truth. I wanted to speak to early members and younger Japanese musicians who'd inherited the group's strange, staggering legacy. I wanted to talk to the bootleggers who'd been issuing unauthorized Les Rallizes Dénudés music, and I wanted to find Mizutani.
At first, all of these searches went too well. Keith Fullerton Whitman, the electronic musician and owner of the essential experimental syndicate Mimaroglu Music, had recently visited Japan and heard Mizutani's name mentioned several times. I'd been told that Mizutani was living in France, or maybe his birthplace of Kyoto. I'd heard that, during the very rare instances that Mizutani was willing to speak to journalists, his communiqués arrived via nocturnal fax.
Whitman assured me that he was in Japan and that getting in touch would be no problem. "I'll try to roust up Mizutani's contact info for you," he wrote me via email. "He's alive & well & living in Tokyo apparently, albeit still living undercover & still completely uninterested in preserving his legacy… People do seem to know where he is over there, though."
Important Records owner John Brien soon shipped over a list of email addresses for his entire Japanese roster and told me, in effect, to have at it. I asked Acid Mothers Temple, KK Null, LSD March, and Suishou No Fune to tell me, on or off the record, what they knew about Les Rallizes Dénudés and how I might speak to someone who knew more. And that's precisely when the trail grew cold: Kazuyuki Kishino (KK Null) asked, "Can you please tell me what Les Rallizes Dénudés is and what you expect from me?" Meanwhile, Whitman's confidence waned. "Ghosts all around," he wrote after about a month of inquiries on my behalf. "I think he's still under the impression that secret forces are aligning to incarcerate him & that these may take any form, hence the mistrust across the board."
I was told time and time again to not ask Keiji Haino, one of the most lauded (and visible) names in the Japanese experimental scene; apparently, he and Mizutani's relationship had evolved into a fierce, silent rivalry. An American expatriate living in Tokyo and deeply invested in the music scene there reported that folks just didn't have anything to say about Les Rallizes Dénudés anymore, that they seemed to be over it. He said he'd ask around, but to not wait on his leads. "They are not as regarded here as much as they are overseas," he said. "In all honesty, most people you would think would want to talk about them, from their generation, are, let's say, not too fond."
But there was one promising response. Pirako Kurenai, a co-founder of Suishou No Fune, sent back a warm note that detailed the cracks between the timeline of her own band and that of Les Rallizes Dénudés. They'd ended around 1996, and Suishou No Fune had launched in 1999. They'd never shared a bill, but she had played with two of Les Rallizes Dénudés' bassists: "Dronco," she said, and Yokai Takahashi. "Their nice natural sense just fit with the impromptu music of Suishou No Fune," she reported. "We love their bass." Takahashi had joined the band, though they'd lost touch, as he was back in his hometown to receive medical treatment, she said. But she'd kept up with Dronco and said he "knows the detailed talk about Les Rallizes Dénudés." She provided an email address and cheerily signed off with, "Let me read it when you write a wonderful article!"
Dronco, it seemed, was actually Doronco, the band's former engineer, manager, and bassist. As Doronco Gumo, he'd even released an LP, Old Punks, on Holy Mountain five years before. I emailed him, only to find that the address I'd been given had expired. And despite being a Les Rallizes Dénudés zealot, label owner Whitson had never actually been in touch with Doronco directly. But he did link me with Hiiragi Fukuda, another member of Doronco Gumo. Doronco, in turn, told Fukuda that I could have his email address in order to ask about his old band. But that didn't mean he had to answer. "I prefer keep our secret," he replied a day later. "Don't mad at me."
Those in the know say you can count the number of English-speaking, Western-world writers who know anything about Les Rallizes Dénudés not on two hands – meaning with 10 fingers – but with two hands, meaning there were only two. Even that's debatable.
Of these, Julian Cope, the former British rock star-turned-musical myth maker, is the best known. In 2007, he published Japrocksampler, playing a pivotal role in exposing American and English audiences to Les Rallizes Dénudés' tantric guitar shrieks. But Cope wasn't responding to my repeated inquiries, and many have doubted the veracity of his mildly gonzo text anyway, noting that Japanese editions of the book include a disclaimer about its accuracy.
And how much more would Cope would have to say? Despite the encyclopedic details of some Japrocksampler sections, the Les Rallizes Dénudés chapter warrants just 14 pages, two of them full of album covers and one large, grainy photo of Mizutani. Was he worth my worry?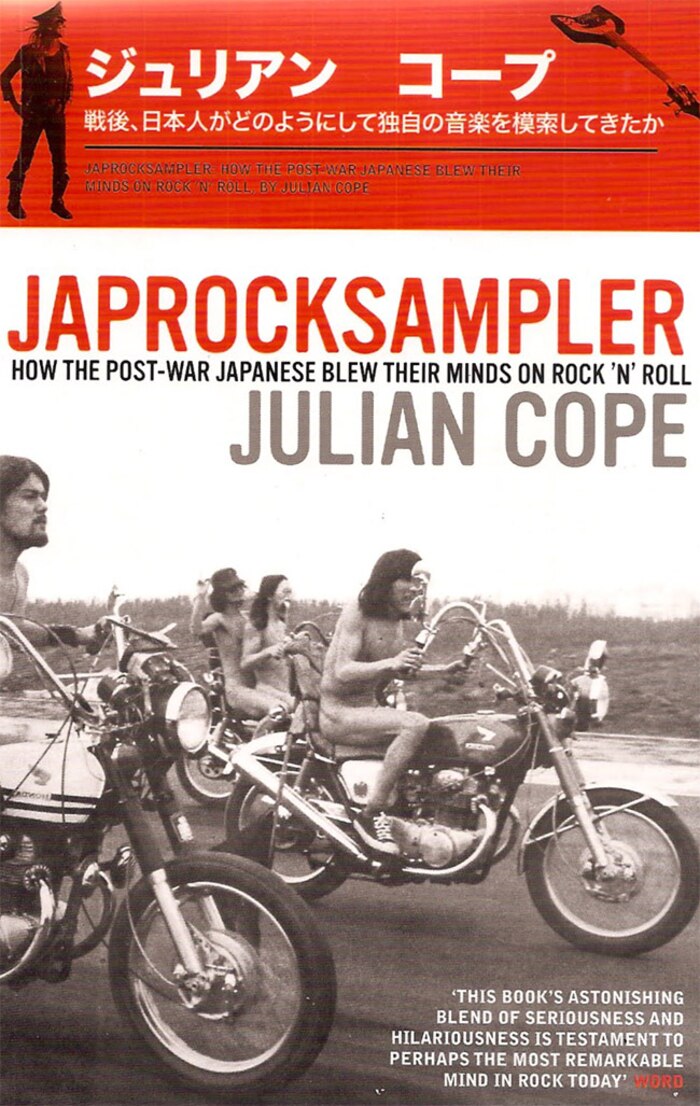 One of the very few interviews that Cope cites in the text is a "personal communication from Alan Cummings," a professor of Japanese translation, drama, culture, and history at the University of London's School of Oriental and African Studies. Cummings is the guy. In the last six months, I'd asked at least 50 people about Les Rallizes Dénudés. Of those who responded, almost all of them recommended speaking to Cummings, and for good reason: As far as conveying to Western audiences the extent and intensity of the Japanese psychedelic underground, he is the ace.
Cummings grew up in Northern Ireland, a region embroiled in civil conflict. He'd become interested in modern Japanese literature and early Japanese cinema, and began studying Japanese in London "on a whim, but with a will to get out of Northern Ireland." Cummings first visited Japan in 1990, but it was his mid-'90s interviews with Keiji Haino that opened unexplored doors for the Japanese firebrand, giving him a platform to step out of one world of mystery and into another. Cummings has since written extensively about Japanese rock for The Wire, even penning a piece about the origins of "the Tokyo underground sound" for the magazine's 300th edition. He reviewed the limited release of a set that Mizutani played with saxophonist Arthur Doyle and drummer Saba Toyozumi in 1997, just before Mizutani retreated for good.
Cummings has traveled extensively in Japan, and he saw Les Rallizes Dénudés live about a decade ago. Writing for The Wire in 1999, Cummings penned what might be the first English piece to ever mention the band. The Primer, as The Wire dubbed it, was essentially a condensed, more coherent version of Cope's Japrocksampler. "What is or was a rallize, and why it should be naked, remains unknown," Cummings offered. "Favouring titles like 'Reapers of the Night' and 'Flames of Ice,' you can make a pretty fair guess at the tone of Mizutani's lyrics."
After the extensive Les Rallizes Dénudés reissues of the last 15 years and the Western press's increasing ability to cover Japanese music with some clarity and consistency, Cummings now says he regrets the tone of those early articles. They treated the Japanese in an almost childlike fashion, a problem that continues even today. "Oscar Wilde once said that Japan doesn't exist," says Cummings now. "When he was looking at Japanese things that were beginning to appear, it seemed to him that people were just inventing this country to mean whatever they wanted it to mean. Japan is a focus for different kinds of fantasy.
"I have to take some responsibility for that image," he continues. "There was an article covering Japanese psychedelic rock… I did talk about mystery. But at the same time, with the way that Rallizes have run their sometimes 'career,' I think mystification is part of that process, in Japanese as much as it is in English." But this stuff is Cummings' cottage industry, right? He's the person on whom everyone depends when they need an articulate expert on Japanese rock, or a soundbite from Haino when he's touring the States. Surely there must be someone else willing to dig into the legend of Les Rallizes Dénudés with me.
And so I began looking for Moshe Idel.
The thought of a largely unexplored resource on the band was intoxicating.
He was a "Spanish author," said several sources aiming to sell the remaining copies of Great White Wonder, but an internet search of his name in connection with Les Rallizes Dénudés yielded next to nothing. Naively and hopefully, I took this to mean that Idel just liked to remain silent. The thought of a largely unexplored resource on the band was intoxicating. His liner notes were brief but smart, the work of someone who understood that the band's sound had an arc, that it wasn't all just guitar solos that spiraled and suffocated as they corroded across big, basic rock rhythms. If Les Rallizes Dénudés' cultish clan of obsessives hadn't exploited Idel for everything he knew, maybe I could.
Eventually, I tracked down an Israeli email address for a writer named Moshe Idel. It, too, had expired. But he had published a 2009 book, Old Worlds, New Mirrors: On Jewish Mysticism and Twentieth-Century Thought, through the University of Pennsylvania Press. No, the text had nothing to do with howling guitars or mysterious Japanese men, but it meant he probably had a publicist. I emailed Gigi Lamm early on a Sunday evening. By noon on Monday, she said Idel would be in touch. Seven minutes later, he wrote from the Hebrew University of Jerusalem, where he is a Professor Emeritus of Jewish Thought. I decided to start with a simple question: "Are you the same Moshe Idel who wrote the liner notes for the Phoenix Records reissue of Les Rallizes Dénudés' Great White Wonder?" He answered back.

"Unfortunately no
Best
Moshe"

I had been here before. So I returned to an earlier communiqué from Cummings. The last he'd heard, Mizutani was living in Paris, but he wasn't sure if that was still true. Still, he recommended some recordings that I might have missed and offered a few email addresses for musicians who might provide some insight. He also scoffed at Cope's text and said that he'd generally found the liner notes of the Phoenix Records reissues, the same ones that had led me to the actual Moshe Idel, to be more useful. He passed along an essential 1,600-word biography of the group and dual 1,000-word pieces, included with the band's shoddy studio work (Mars Studio 1980), and the text for Bamboo Records' sprawling three-disc set, Naked Diza Star. The text included chronological details that don't often appear in English, especially about the era after former Dynamites guitarist Fujio Yamaguchi left the group.
But who was this Rosa Bryndis Einarsdóttir who signed her name to all three sets? Google searches confirmed that she was a person who often about wrote Les Rallizes Dénudés but, as with Mizutani, that was the end of the paper trail. Rosa Bryndis is a fashion company in Denmark, but THAT's actually a compound of two people's given names. And there were several folks named Bryndis Einarsdóttir, including an Icelandic woman who appeared in the movie Wallpaper: An Erotic Love Story and a 21-year-old championship motocross biker, born in Reykjavik. But these were not my people.
I asked Cummings about how I could reach Einarsdóttir, and of all the questions I ever dispatched through email, it's the only one he never answered. I decided to ask him on the phone, but only after I'd looked at the documents a bit more carefully. In Microsoft Word, I checked the Summary field. Two listed Alan Cummings as the author. Another listed the School of Oriental & African Studies, where he teaches, as the company that created the content. When I asked Cummings if he'd written them under a pseudonym, he paused and hummed. "I prefer not to talk about them," he finally said, laughing, "just because there are good reasons not to have my name associated with that label."
Those reasons involve Phoenix Records' long lineage of alleged illicit behavior. Phoenix appears to be the work of James Plummer, a bootlegger who has spent years operating under different names, disappearing and then reappearing under hard-to-track guises. In 2008, the Numero Group called him "a pimple on the ass of the record business." In 2006, Yoga Records' Douglas Mcgowan published an open letter to consumers warning them about people like Plummer and urging them to only buy legitimate reissues. "Protect artists' right to profit from their work," McGowan wrote. "Say yes to culture and no to pigs like James Plummer."
If you just go, "Well, the bass player hijacked a plane to North Korea and these guys really rock," your mind can fill in the blanks in really interesting ways. That's what everyone has done.
But there's something very fitting about Cummings' compulsion to take a pseudonym, especially in order to write about Les Rallizes Dénudés, a band that's existed behind a veil of secrecy for so long that it's almost impossible to tell where facts end and where fantasy begins. Regarding Mizutani, for instance, credible sources variably say he's mentally ill, near death, staging a comeback or simply jealous of the exposure other Japanese musicians have received after he receded from public view. I've also been told that his father was an extremely well-paid executive at the tire company Bridgestone, and that Mizutani agreed to release recordings through Japan's experimental bastion PSF only if owner Hideo Ikeezumi would change the name to something that better reflected Les Rallizes Dénudés' aesthetic.
I've been told that all the live bootlegs that have eked out through various labels during the past two decades were actually padding Mizutani's pockets, and I've been told that Keiji Haino and Mizutani were briefly in a Blue Cheer cover band together, though no recordings have ever surfaced. According to one source, Doronco was more or less abducted when he joined the band. Mizutani was looking for a bassist, and Doronco was told to wait for him in a café. When Mizutani arrived, he simply demanded that Doronco get in and come along, in effect stealing him from his other act.
But who knows which of these scenarios are true? Asking someone to verify a story about Les Rallizes Dénudés feels like hoping someone shared the dream you had last night. For all I have been told about Les Rallizes Dénudés, and it's a lot, I feel like I have learned almost nothing. "There's always someone who wants proof," says Whitson. "If there's nothing, people are really good at filling in bad information. If you just go, 'Well, the bass player hijacked a plane to North Korea and these guys really rock,' your mind can fill in the blanks in really interesting ways. That's what everyone has done."
"That's part of the Les Rallizes Dénudés strategy," explains Bloom, a musician who lived in Tokyo until 2009, made music with his band Bloom Creation and slowly worked his way into the city's cloistered experimental scene. "You start hearing about this band, and once you know what their music sounds like, you hear their influence everywhere. Yet they're not anywhere. They're ether. They're smoke. "
The underground Japanese music scene can be notoriously sealed to outsiders, hesitant to accept anyone new into the fold. Bloom learned this quickly when he moved to Japan from Hawaii more than a decade ago. The son of Korean immigrants who hoped to assimilate fully into Western society, he was always interested in his lost cultural heritage and what it meant for his identity. He attended the University of Washington and studied art history, where he became fascinated with the monochromatic ink paintings of artists such as Sesson Shukei.
He followed this proclivity to Korea, where he lived for a time with an uncle while absorbing the history of the region. But the more he learned about the complicated interconnections between the Korean people and the Japanese, the more his fascination with the superpower grew. "That intrigued me, as did the fact of Japan's history of being the first Asian nation to modernize and go to war with a European nation," he says. "I wanted to figure out what made them tick."
Mizutani has some neurotic obsession to perpetuate his mystique. He understands that a lot of the attraction comes from that.
He'd gone to learn about the nation at large, but around 2004, he stumbled into a performance space called Artland. He spoke only rudimentary Japanese, but he soon became intrigued with the country's clandestine artistic culture. He had to pay to play, for instance, or to get time onstage. He began financing gigs in clubs, and other musicians began showing up. Over the course of five years, he shared stages with Keijo Haino and even Doronco, the former Les Rallizes Dénudés bassist. "I was aggressively putting together events and making the music as interesting as possible, scheduling the shows on a weekend," he says. At one of the shows, he met the members of Suishou No Fune, who ran a curry shop in Tokyo that he would frequent. "Every time I would go there, I heard this incredible music – feedback-drenched guitars with delay on the vocals. It was, in some sense, unlike any music I'd heard, but it was reflected in what everyone was trying to do," he remembers. "Those were the first times I heard Les Rallizes Dénudés."
He kept hearing them, and hearing about them. He was told that Mizutani wouldn't answer the phone calls of close friends; he had to be faxed. He was told Mizutani refused to go to the funeral of the wife of Miura Maki, a former rhythm guitarist for Les Rallizes Dénudés. People said he was worried about shattering his enigma by appearing in public. Only a few years ago, Mizutani showed up at one of Maki's shows, but only for soundcheck. Bloom thinks that, more than four decades later, this behavior has little if anything to do with the 1970 hijacking and subsequent concerns over secret police. Mizutani now simply thrives on intrigue. "That's his style – to appear out of the blue, but at a soundcheck for a show and not the show. That way, people will hear he was there," he says. "He has some neurotic obsession to perpetuate his mystique. He understands that a lot of the attraction comes from that."
But Bloom wanted more than the whispers. He'd moved to Japan to learn about its history, to uncloak its shadowy figures. Les Rallizes Dénudés were a perfect challenge. "The Japanese scene is really careful in how they deal with foreigners. They're really careful in what they let out," he says. "I was able to get into that situation, where it's a lot of smoke and mirrors all the time." One time, Bloom asked Keiji Haino about the band, an idea that many insist is verboten given their ostensible influence on Haino's own aesthetic. "I brought it up before a show, just to see. I asked, 'Weren't Les Rallizes the ones?' There was a really strong reaction," Bloom remembers. "It is a livewire topic for him. I was only able to ask him because I developed a relationship with him and was playing. I think I was almost the only guy to ask."
Bloom believes that its Haino's wider reputation that might ultimately pull Mizutani out of hiding, that Haino's position as the Japanese underground's international emissary remains a point of jealousy for the man that once influenced him. Haino even formed a sporadic trio with former Les Rallizes Dénudés members Doronco on bass and Sami on drums. They played as early as 2006 and as late as 2010. The recordings I've managed to find indeed recall Mizutani in his prime, shrieking delirious and distant codes through effects over a simple beat and canvas-like guitars. It's beautiful, damaged stuff.
"You can see that Haino was really competitively trying to bury Les Rallizes. I talked to Haino, and there definitely was this very strong rivalry sense. Mizutani became Haino's nemesis, the thing he had to conquer to establish himself," says Bloom. "Haino has been consciously doing things to say, 'I have the throne now.' When you see him putting together the band with Sami and Doronco, he's saying that he's taken the throne from Mizutani."
According to Bloom, Mizutani even entered a studio a few years ago with hopes of staging a comeback. He attempted to make a record, but nothing had changed in 40 years, it seems. It still wasn't good enough, so nothing more than discarded hope and rumors emerged from the sessions. "There are stories that Mizutani wants to come back, but he isn't able to because of health issues. They indulged in hard drugs at the time. As I understand it, he has trouble walking," Bloom says. "But people are still waiting on this resurrection. It's the biggest possible thing."
For his part, Cummings doesn't think Haino's status will compel Mizutani to return to the spotlight. "Haino puts himself out there, and he works at it," says Cummings. "You can accuse of him of having a mystique, but it's much more of a visible mystique than Mizutani could have provided. I can't imagine that Mizutani has any need to be seen by people as 'the king of the underground.' But if he wants to play again – sure, why not?"
In the end, they're both speculating about a man that they've never met, about a musician who seems more like an actual shadow than someone who actually lives in one. People not only talk about Mizutani as a folk legend; they talk about people who simply know him as such. If the fable is ever to become fact, it will require Mizutani himself emerging. "If he shows up and plays at a much lower level, it will undercut years of this mystique," Bloom concludes. "It would destroy all this work of hiding and playing a recluse for decades. So we'll have to see."