The Rise and Fall of Ray Caviano and RFC Records
The unbelievable story of a disco kingpin responsible for breaking hits by Gino Soccio, A Number of Names, and Rod Stewart.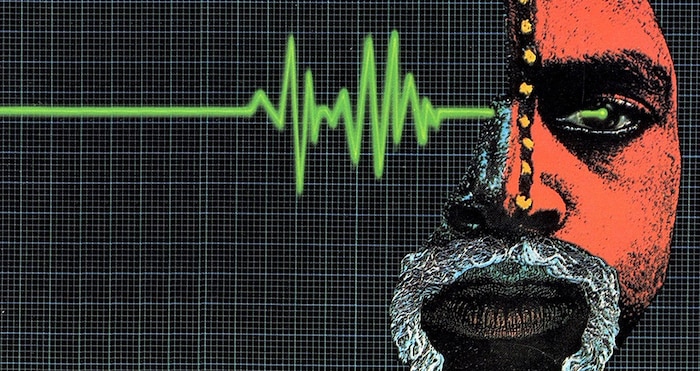 Every great story needs a third act. Ray Caviano, the "disco kingpin" who wound up in jail on drug charges and then vanished from the scene for 25 years, is living proof. Back in the late '70s disco heyday, Caviano was in his prime as the scene's number-one record executive. From his glitter ball perch at Warner/RFC records, he launched hits for Rod Stewart, The Doobie Brothers, Gino Soccio, Change and Ashford and Simpson. But only a few years later, Caviano had a "$500-per-day drug habit" and was in New York State jail.
"I went a little bit into the abyss if you will," says Caviano over the phone during a recent interview. "I struggled for a very long time coming to grips with that." Now, Caviano – who turned his back on the music business and reinvented himself as an addictions specialist two decades ago – is back for his third act.
After a glamorous label launch at Studio 54 in 1979, Raymond Francis Caviano and RFC were in high gear: Gino Soccio's debut single "Dancer," which was the artist's first major-label single, became a number-one disco smash. Caviano had been given a multi-million dollar canvas to paint his disco masterpiece (bequeathed to him from Warner's big boss Mo Ostin) and he got to work fast.
Speaking over the phone from his home in Brooklyn and bursting with positive energy, one can see how Ostin was charmed enough to give Caviano his own label and millions to work with. "I was brought up in Manhattan, I loved music, I loved Motown. I'm a music man, and I'm a gay man, so I'm the ultimate disco consumer and promotion guy. I'm on the dance floor, I'm in the booth."
Indeed, being "in the booth" was a big part of Caviano's success. As a staffer at Henry Stone's TK imprint, he worked the major discos in the New York area and helped launch hits for the Ritchie Family, T-Connection, Voyage, Foxy and KC and the Sunshine Band.
"The relationship I had with Larry Levan was a very personal one. I could go there, tell him the intro and get a record on in a hot minute."
Coming up with the rise of club culture, it was through working with Billy Smith, a promo man with 20th Century Records, that Caviano learned to refine the art of pitching records in the booth. "Almost six nights a week, he had a car and we would literally go to six or seven clubs in the city, and, yes, we would go out to Fire Island. I would introduce myself and get connected with the DJs on a very personal level," says Caviano. The concept today seems foreign, but Caviano could stroll into the best clubs, armed with the latest test pressings, and instantly hear them played to a packed dance floor. "The relationship I had with Larry Levan was a very personal one," says Caviano. "I could go there, tell him the intro and get a record on in a hot minute."
Back at his RFC office, Caviano would field new demos. "DJs would come to my office: Larry, Danny Krivit, Roy Thode, Tim Burgess. I had a crew of people surrounding me when we listened to a new record. If we didn't feel the energy of it, nine out of ten times, it wasn't going to work in the clubs. People would come to my office, and we would play the records and we would say 'naahhhh I don't think so.'"
Along with Soccio's first album, RFC hit early gold with Change's monster debut LP The Glow of Love, which featured Luther Vandross. And while Caviano ran RFC as his personal fiefdom, he continued to strike gold pushing music on the Warner label, too: Rod Stewart' "Do Ya Think I'm Sexy," The Doobie Brothers' "What A Fool Believes" and Prince's "I Wanna Be Your Lover" are a few examples of big tunes that Caviano and his team pushed via the clubs. "I used to bring (famous WBLS radio DJ) Frankie Crocker to the Garage. Larry would play a test pressing, and it was on the radio the following morning. That was a very powerful position to be in."
Vince Aletti, a journalist who had covered the early disco scene at the Loft and other New York clubs, was brought in to do A&R for Warner/RFC. "I had never made so much money," Aletti says over the phone from his New York home. But along with money, working with Caviano was the best perk he could ask for. "We had very similar tastes. I didn't need to explain things to him," says Aletti.
And what were they looking for in music?
"Hits," said Aletti. "We didn't have any agenda, except things people would dance to."
Joey Carvello, a DJ in Boston who was recruited to help promote for Warner-RFC along the East coast, summed up the era in one word: crazy. "We hit the ground running, because we had all of Warners and it was the last label to get into dance music," he said. "It was a whirlwind, it was so fucking crazy. We got paid a lot of money to go hang out in clubs and hang out all night long," he says.
"Ray was a genius because he hired all the DJs to do promotion … we would walk into the club, we were all award-winning DJs and big-name DJs in our respective markets, so people had respect for us right off the bat. And Ray gave us great records, and we had other tools: We had all the party favors. Whatever the DJ needed or wanted, we were there for them."
"At Warners, a lot of people resented him... He didn't play the company game as well as other people."
It was the disco lifestyle. But despite the goodwill among DJs and the industry's disco people, Caviano may have rubbed the suits at Warner's Los Angeles offices the wrong way. "They hated us. They thought we were all gay, everyone in disco was gay to them," says Carvello. Indeed, while disco united everyone on the dance floor, in the boardrooms of corporate America, that mix was fraught with friction.
"At Warners, a lot of people resented him. He was too brash and they thought he didn't deserve the huge amount of money he got," says Aletti. "He didn't play the company game as well as other people. He was used to making his own decisions. I don't think the gay angle helped much, in the end."
Caviano has a slightly different assessment of the situation. "I wasn't an accountant working in a stuffy office somewhere. It didn't hurt me to be a gay man in the business," he says. "They knew that the trends were being set by the clubs. You don't think Warner Brothers knew my background? I took one of the executives to Fire Island, he ran back and said 'I was just on Fire Island with Ray, the DJs love him!'"
However, he does admit that after the racial and sexual undertones of the "Disco Sucks" campaign in 1979, the label's corporate honchos got a little nervous. Aletti says that around this time, Caviano approached Warners to renegotiate his contract. He'd delivered hits both at RFC and had been Warner's point man for disco. (Getting DJ and producer Jim Burgess to remix "What a Fool Believes," for example, was a deft touch that gave the song a big push through the clubs.) But Aletti believes that when Caviano asked for more money, Warners likely decided to cut ties.
Caviano pressed on and created a new independent label, joining forces with Quality Records in Canada where he could tap into the disco heat coming out of Montreal. During this period, RFC broke out big tunes like the raw funk of Empire Projecting Penny's "Freakman," Karen Silver's "Set Me Free," Jimmy Ross's "First True Love Affair," and re-released the Detroit proto techno classic "Sharevari" from A Number of Names. He also did independent promotion and scored a hit with Yoko Ono's "Walking on Thin Ice," which came out shortly after the murder of John Lennon.
After a year or so of independence, Caviano took RFC to Atlantic's dance music division. During his time at Atlantic, Caviano again walked a fine line between mainstream and underground. On the one side, Caviano launched Laura Branigan's hit "Gloria" onto the charts for Atlantic while also releasing underground hits like Suzy Qs "Get on Up." Meanwhile, Soccio delivered "Try It Out" while Change released the Miracles LP.
As Caviano remembers it, "Atlantic was good and I was there for a while." It was a hectic lifestyle and Caviano says he got by with youthful zeal and energy. So when asked what place drugs may have had in his lifestyle at this stage – staying at the clubs all night long while maintaining his corporate a foot in the corporate world – Caviano offers a nuanced answer. "If you take a guy like me, who got a lot of recognition and came from a dysfunctional family and here I am as a high school dropout . . . I used all the validation and the success as a way of filling a void. But the money wasn't enough, there was a lot more happening that I had to address. And I had to take that journey."
After the Warner shakeup, Aletti had gone on to work as the disco and R&B buyer for Tower Records when the chain opened its first store in the United States. But he had hoped to continue working with RFC after the dust had settled. Aletti admits he was hurt not to be asked back. But the two men led different lifestyles. "I did smoke pot, and that was something me and Ray had in common," says Aletti, who preferred the warm up vibe in the clubs when the DJs could play the weirder stuff. By 3 AM, Aletti was ready to go to bed, just as the other party people were stretching out for another long night.
"She said, 'This guy is crazy!' And I said, 'This guy is the king!' He was the prince of disco. No Ray Caviano, no disco."
A 1986 Village Voice article about Caviano's downfall suggested the whole RFC office was on drugs. But Caviano calls that "hyperbole." "Vince Aletti did not have a coke problem. Vince is one of the most straight-laced guys. If anything, people smoked pot. But there wasn't lines of coke. To be honest with you, coke wasn't my substance of choice. It was opiates, it was heroin. But at the end of the day, does it matter if I'm doing molly, heroin, coke, or special K? Alcohol is a drug. Some of the hardest people I treat (at his addictions clinic) are the alcoholics."
In the early '80s, Joey Carvello had moved on to promote for other labels, but he would hear stories about Caviano from his ex-wife, who still worked in the same office as Caviano. "She said, 'This guy is crazy!' And I said, 'This guy is the king!' He was the prince of disco. No Ray Caviano, no disco." Aletti also lost touch, but he would occasionally see Caviano – incidents he called "unpleasant run-ins." Aletti says that he knew Caviano "was going through a hard time. I just thought he did too much cocaine … he was very manic."
As RFC ran its course, Caviano returned to his roots as a club pitchman for Sleeping Bag and MicMac. Disco was done, but his expertise and skillset still made him a valuable player through the rise of freestyle and house. "There are so many records, some of them I forgot I signed."
But the news in 1986 that Caviano had been incarcerated after violating his probation left his friends and colleagues shaken. "I was certainly shocked he got in trouble with the law," says Aletti. "We really didn't know if he was dead of alive. It was such a weird mystery." The Village Voice reported on the "fall of the disco kingpin" and said Caviano had robbed his friends to support a $500-per-day addiction.
It's this period and the corresponding flood of emotions and memories that Caviano is confronting as he re-emerges today. He recently "came out" on Facebook and gets hundreds of messages and friend requests. "People wanted to know if I was hiding in the shadows all these years," says Caviano, who was mistaken for dead after his twin brother Robert – a booking agent who handled the affairs of Grace Jones and others – died of AIDS in the early '90s.
Still, Caviano – who hasn't touched any drugs in 18 years – is open about discussing his rise, fall and re-emergence, no matter what the consequences. And he admits that he still has his share of critics. "I'm not in denial about the history. If that was the case, I would not have come out on Facebook, I would not have done this interview," he says.
He's also looking to relaunch some of his music business activities – but in a responsible manner. "Here's an analogy for you. Just like I was the guy on the dance floor, and had the communication with the DJ, I'm now the guy who's been there and done that, and helping the next suffering addict. I've been there and I can relate to them on that dance floor."