Best Music Journalism 2014
We're music nerds at Red Bull Music Academy, but we're also music journalism nerds. Each month over the course of 2014, we've pointed you to some of our favorite stories from around the web. In this round-up penned by Jason Gross and Piotr Orlov, we collect the best of the year.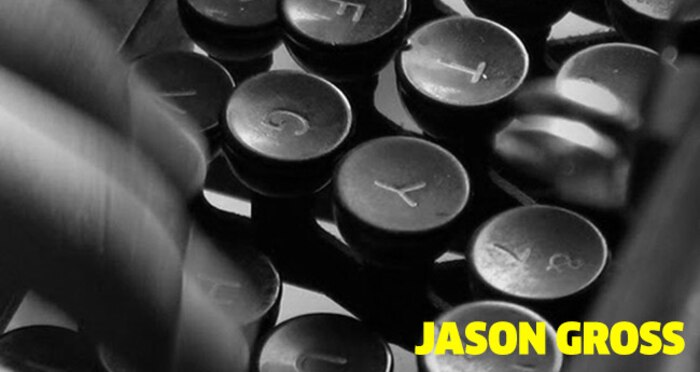 In a few months, I'll be moderating a SXSW panel called "Should Music Mags Survive or Get Killed Off?" alongside editors from Billboard and Rolling Stone, I've been worried about the answer. It's old news by now that not just music pubs are in trouble, but that the whole publishing industry is a funk - offline and online. What the future holds could be even dimmer, but I think that's only if we look at it with our eyes on the past.

The trouble for music journalism in 2014 started right at the beginning of the year, when Billboard and Rolling Stone saw shake-ups in their mastheads and for BB, later in the year too. Spin faced a rollercoaster ride of a year with an early top-level upheaval at its parent company Spin Media (followed by a self-buyout, big influx of cash and a smart focus on mobile publishing), but later had Camille Dodero move on to Billboard and editor in chief Craig Marks leave his post in September, while Spin Media got millions more in funding. Then came another of its top people signed off via Twitter not long after, followed by a round of lay-offs in September from its parent company and a killing-off of sister publication Vibe's print edition.
The Source magazine, which had been struggling for years, was making headlines not with its own stories, but outside stories about the turmoil inside the mag itself, via the Daily Beast. Its hip hop culture competitor XXL magazine got bought up and had its print edition come to an end. Canada's venerable paper The Globe & Mail decided that it didn't need a music writer anymore, with Brad Wheeler announcing on Twitter that he'll now be covering the film beat. A good but incomplete American Journal Review article from November showed the travails of music writers in the digital age, but missed out on how zines, blogs, amateur writers fit in not only as competition, but also as supplements. This pointed reader comment at the end: "Does the fact that there are only two comments on this piece say more than the piece itself?" By the end of the year, one of the bright lights of online music scribing Wondering Sound, was facing severe staff cutbacks. With the major players shrinking down to just a handful, we might be headed to a post-music-mag world soon. One happier note: after hiring a new editor, Fader made a commitment to keep its print edition going, and organize its own music festival.

As REDEF noted, a part of the problem, which extended to all kinds of magazines (including digital ones), was that too many periodicals weren't innovating enough and had to deal with free online competition; nowadays including not only websites, but also public comment spaces like Reddit, LinkedIn, Amazon review sections, curated playlists, and so on. Even music blogs, once seen as a logical successor to zines, had reports of its demise in Brooklyn Magazine and Vice. Also, after Da Capo had dropped its Best Music Writing Series' years ago and writer/editor Keith Gordon tried to take up the mantle with his own collection (That Devil Music: Best Rock Writing 2014), the good notices for the book didn't help sales. (Full disclosure: one of my pieces was featured.)
If we wanna weep about the death of music mags, I feel you. I get nostalgic, too, but don't confuse that desperation with the death of music journalism itself.

But that doesn't mean we should be totally in the dumps about music journalism. Don't get wrong – it's definitely bad now for many talented writers and editors out there, and prospect for new writers ain't exactly gleaming. Scouring through the morass of online media, you'll find that music pubs themselves don't have anywhere near of a lock on good music journalism anymore. If we wanna weep about the death of music mags, I feel you. I get nostalgic, too, but don't confuse that desperation with the death of music journalism itself.
Look at non-music-specific pubs like Grantland (especially Steven Hyden, who's done imaginative pieces on everything), New York/Vulture, Slate (kudos to Carl Wilson) and the Atlantic, where you'll find great music scribing on a regular basis. In addition, smaller pubs like Consequence of Sound, FACT, Hypebot and Complex make for quality regular reading. Big online players like Buzzfeed, Vice and Vox are building up their staffs, making their own inroads into music scribing. Even seemingly unlikely places like blog haven Medium and ticket resellers Stubhub are getting into the game, with the former already having great results in the last few months alone as they've build up their music section with some pro writers like Robert Christgau. Greil Marcus also found a new home for his Top 10 column at the Barnes and Noble website. As technology remains an all-consuming component of the media's future, it's only appropriate that tech pubs like CNET, Gigaom (especially Mathew Ingram, who's incredibly on point), Mashable and Wired have all had important music stories that they've not only covered, but also took the lead plenty of times.

Despite all of the healthy competition, even a number of the old school places hold their own. Billboard, Rolling Stone (UVA story notwithstanding) have continued to do important work this past year, and other stalwarts like the New York Times and NPR regularly turn out plenty of high caliber music writing. These places have some amount of staying power attached to their name brand, but also thanks to the quality writers and editors that remain there.
In a mobile age, there's also the problem of topics that are so juicy at first taste that they're shared everywhere before anyone has a chance to digest the content.

Still, challenges remain for these legacy publications from online media, including many of the above named, along with social media and the continuing challenge of online technology in general. But while social media does provide some amount of competition for readers, smart pubs use it to their advantage to draw attraction to their stories, chat with readers and get feedback from them, which is a great way to draw in people. In other ways, too, many music sites (like other types of mags, to be fair) don't use this technology to their advantage: having Twitter/Facebook sharing buttons that pop up little or no info about the article, or posting year-end best music of lists that take forever to scroll through video embeds and only have endless links (or no links) to click through, instead of easy-to-access playlists.
In a mobile age, there's also the problem of topics that are so juicy at first taste that they're shared everywhere before anyone has a chance to digest the content. Examples? There's the never-ending pile of "Vinyl is finally back!" stories that have been going on for years. There was also the Pomplamoose story on Medium, crying about the tour costs of an indie band, which a number of musicians and PR people rightly criticized, not to mention the questionable endorsement in the story that Gawker called the author out for. Steve Albini's keynote speech at a Melbourne conference (where he claimed that the Internet saved the music biz) was wisely shot down in a response from Impose. Lame-brained jazz-bashing trash from the New Yorker and Washington Post were smacked down by Daily Beast and New Music Box. T-Pain performing "unplugged" on NPR was an easy story to latch onto but Fader pointed out that T was already doing great work via autotune. And that's not even mentioning anything that Bob Lefsetz spews in his columns, which always need some kind of rational perspective otherwise.

Music mags and music-related mags have another important function – to help readers wade through the jumble of online information to find out what's worth reading. There have been some great aggregators like Hypebot, ArtsJournal and MusicREDEF this year, while places like Quartz and Digg also gather good generalized info sources, too (not to mention these round-ups here at RBMA). But why should there only be a handful of places to guide us through the virtual labyrinths? Other round-ups of best music writing were also coming from Stereogum, Complex and Thump/Vice, but all three seemed to have stopped by the middle of 2014. Note to those editors: please bring 'em back, we don't mind the competition.
Instead of wallowing in gloom about music journalism or shovelling some Pollyanna-ish garbage about how "It's gonna get worse before it gets better," it's much more constructive to offer up some survival tips based on what seems to be working and what should at least be tried out.
"Now Software's driving the journalism"
So says Financial Times editor Lionel Barber, and he's right. Instead of fighting it, it's much smarter to embrace tech and keep up with it. Tech mags themselves are doing such a good job already parsing music industry issues like streaming royalties, which Gigaom and Pando covered so well. Get writers up to speed about tech and maybe hire some tech writers to cover the music beat, too.
Go out on a limb, do some experimenting
Kerrang! magazine had a weekly radio show based on users' tweets. Billboard also latched onto Twitter and created real time charts, tracking the popularity of songs based on Twitter activity. Vice magazine and Live Nation are teaming up to create a content platform for web, TV and mobile. Medium is creating native ads (ads made to blend into the site they appear on) which could be a groundbreaking way to help support their service. Related to that...
Try out different funding models
Gotta pay the bills, right? Along with native ads, there's plenty of other ways to try to get readers to support you other than pay-walls, which have been having limited success. Crowd-funding, different types of sponsorship and membership models that have benefits and virtual tip jars are all options.
Branch out into other related fields
This is something that Rolling Stone has been doing for years and now Billboard is trying it out, too. Hypebot is taking the piss out of BB for getting a fashion editor and celeb scribes, but is it really such a stretch to think that music isn't at all about fashion and celebs?
Data-driven articles
Some of the best music scribing in '14 came from number crunching about streaming profits. Since that's going to be an ongoing story/battle, and there will be other new technologies that will come with their own royalty issues, why not break down the data for readers? Sites like Upshot, Vox and FiveThirtyEight have been doing this, giving some needed perspective on how to sift through piles of data more easily and understand it. A fine Guardian article covers this trend (even if they're a little skeptical about it peaking now). Billboard and CNET seem like naturals for this, but others should take it up, too.
That's where you, the reader come in. Whenever you see a good story... mail it around to friends and spread the word. That way, you can be part of the solution to get more quality writing out there.
Going mobile, get app happy
That's where the eyeballs are going, and mags had better start rushing there. It was nicely summed up in this TechCrunch headline: "The Majority of Media Consumption Now Takes Place In Mobile Apps." Wired might have taken it a little too far to say that it's a post-Web world, but mobile web traffic seems to be dropping and apps are definitely an important tech trend now that can't be ignored. Music pubs should be part of the app world but, as this fine Hypebot article points out, there's better ways to do it than the mostly-lame way music mag apps are being done now: "While no other magazine has churned out a similar weekly digest of web content, the Pitchfork Weekly app has not strayed far from the apps of likes of Rolling Stone and NME, which continue to repackage old content." Sounds and Aux are good models to follow as they're optimized as real multimedia apps.
All of which won't necessarily save our bacon or make sure your music scribing startup will soar. But it's a start. We shouldn't fear the end of music mags as there's still plenty of good music writing out there, but we have to find a way to keep it coming out somehow. That's where you, the reader come in. Whenever you see a good story, share it via social media. Contact the writer, editor and publication to say how much you liked it, then mail it around to friends and spread the word. That way, you can be part of the solution to get more quality writing out there. So, what are you waiting for? You're part of the ecosystem, too, so make your voice heard.

Saul Austerlitz, "The Pernicious Rise of Poptimism" (New York Times)
A long overdue slap in the face back at a style/philosophy of music writing that happily points out small-minded thinking and prejudice of "rockists" while gleefully ignoring its own similar biases, not to mention a pathetic, mostly artificial divide cooked up to prop up self-congratulating pop scribes. Don't agree with them? You're the enemy! For a passionate, sane defense of pop-heads, see Jody Rosen's March article at Vulture.
Max Blau, "Jason Molina's Long Dark Blues" (Chicago Reader)
Drawn out in painful but gripping detail, the sad, broken life of a gifted indie rocker from the people who knew and loved him. It's tough to read; hearing how a talent like Molina slowly destroyed himself, but you're somehow compelled through the narrative of his friends to see what happens to him and how many chances to right the wrongs were missed or avoided. Maybe it's a cautionary tale now, part of his myth - or both.
Grayson Haver Currin, "Why the Summer Music Festival Bubble is About to Burst" (Wondering Sound)
With all the stories about fests popping up, here's some good insider perspective on how the glut of 'em are clogging up peoples' limited free time, and how a number of these fests are burning out. "More" isn't always better. It's turning into overkill, with too many of them fighting for the same audience in the same areas. Since touring is how musicians make most of their money, this crisis is gonna impact the biz in a big way.
Lance Davis, "I Stand for Language, I Speak for Truth, I Shout for History" (Adios Lounge)
Even with the premature funeral services announced for music blogs, here's a great reason why they're still needed. No sane editor would let an article like this fly in their publication. Admittedly, I might even balk at it for my own zine. But once you start reading it and if you have the tiniest bit of interest in the subject, Minutemen's epic, sprawling 1984 album Double Nickels On the Dime, you're grateful for the time, minutiae and mania that Davis poured into this sprawling essay. In the same vein, the noyzelab blog unfortunately took down its epic, rambling Aphex Twin interview. Luckily, the Wayback Machine still has it.
Caitlin Dewey, "The inside story of a reputation-ruining, idol-killing Internet hoax" (Washington Post)
The incredible, dizzying story of a rape accusation which was found out to be false - but not before it led to a storm of horrible stories about indie singer Conor Oberst. As Dewey notes, the media sources who picked this up helped perpetrate this false narrative.
Michael Dunaway, "James Brown: An Oral History From His Bandmates" (Paste)
After the underrated biopic of the Godfather, Get On Up, and the HBO documentary Mr. Dynamite, here's the inside story of what it was like to play behind the Godfather, deal with his massive ego and participate in his history-making music. Sections are devoted to "MEETING MR. BROWN," "THE PERFECTIONIST" and "THE PERFORMER," and all for good reason. He transformed their lives, and transformed all of our lives, too.
"Sample the Funk- 10 Legendary Samples and the Stories Behind Them" (FACT)
Speaking of funk origins, here's a great lesson of where the beats of our favorite songs from the last few decades came from, along with a list of many of the places they wound up.
Phil Hebblethwaite, "Is Record Store Day In Crisis?" (The Quietus)
Music fans want to feel good and support something that seems as righteous as Record Store Day. But is it really such a commendable enterprise? Kudos to Hebbelthwaite for asking this tough question and finding out that, with vinyl production problems, majors honing in and some shops not getting the goods, maybe it's not as righteous as we'd like to think it is.
Michael Hall, "The Greatest Music Producer You Never Heard Of Is…" (Texas Monthly)
A: Tom Wilson, who gave us milestone records by Bob Dylan (helping him phase into his electric era), Simon & Garfunkel (producing their hits), the Velvet Underground, Frank Zappa and numerous jazz luminaries such as Sun Ra. Leave it to a great songwriter to chronicle a great, behind-the-scenes music man.
Mat Honan, "On Death and iPods: A Requiem" (Wired)
With Apple's latest PR launch trying to bolster a ho-hum version of the iPad along with its U2 album debacle, the story that wasn't told was how they quietly killed off the iPod classic, which is now fetching thousands of dollars as a collector item. It's a piece of our musical, technological and cultural heritage, and it deserves a heartfelt, personalized eulogy like this: "I miss being younger, with a head full of subversive ideas; white cables snaking down my neck, stolen songs in my pocket. There will never be an app for that."
Barney Hoskyns, "Johnny Cash on the Gospel" (Tape on Tape)
A great illustrated series where audio interviews come to life with vivid animation that's funny, engaging and still respectful to the subjects. Here, the Man in Black talks about something pretty personal and dear to him, but manages not to get too morose or sentimental about it.
Dianna Kenny, "The 27 Club is a myth: 56 is the bum note for musicians" (The Conversation)
All your favorite rock stars died at 27, right? Wrong. Through the magic of number crunching, Kenny stomps on this false folklore to show that while some big names did expire at that age, the fatal number for musicians to beware of is actually about twice that age. Not so romantic a story as the "Live fast, die young myth," is it?
Mona Lalwani, "Go For the Music, Stay For the Holograms" (Medium)
An amazing photo series which it notes is sponsored by BMW up-front. If car company-backing is the price for an eye-popping inside look at an EDM arena show, and the mind-boggling high-tech graphics used there, we need more of this kind of patronage.
Tony Manfred, "CBS took the Rihanna intro off Thursday night football. CBS lets Chris Brown perform at the Grammys every year" (Twitter)
You could easily spill 1,000 words on the hypocrisy and cowardice of a major TV network, but Manfred neatly sums it up in a Tweet.
Amanda Petrusich, "On His Way Down: Williamsburg and the Birth of Record Collecting" (Brooklyn Magazine)
A juicy, enticing book excerpt about collecting mania far and above what most other collectors could even imagine, with the subjects not just as pathetic loners (some meeting terrible fates) but also shaping bits of music history with their lovingly obsessive work. In the same vein, but with more exhaustive multimedia detail a la NYT's "Snowfall" is John Jeremiah Sullivan's "In Search of Geeshie and Elvie."
Valerie Plesch, "The Solace of Sound" (Roads and Kingdoms)
Indie artists can cry all they want about how tough the biz is but, before you pass the tissues, give a thought to these Afghan musicians who indulge in their music at the risk of their own lives, as surrounding Taliban hordes forbid their work. The artists persist nevertheless, finding not just solace in what they do but also the bond of a long-standing tradition. If that's not musical bravery, then what is?
Natalie Robehmed, "The Lyrical Portfolios Of Hip-Hop's Wealthiest Artists" (Forbes)
This money mag has done plenty of profiles of the richest musicians, but here's a fun, unique idea - mapping rappers' holdings via their own rhymes. Diddy's biggest lyrical holdings are money and real estate, while Dr. Dre divides his lyrical wealth among firearms, money and cars. How about a breakdown like that for country and rock stars?
Greg Sandow, "Sandwiched In" (Sandow/ArtJournal blog)
With a life-long mission of trying to figure out why classical music no longer connects with a mainstream audience, Sandow takes to task the well-meaning San Diego Symphony doing a show with Megadeth's Dave Mustaine. While their intentions were good, Sandow points out how they flubbed a golden opportunity and what should be learned from this.
Jordan Sargent, "Drake Is the Taylor Swift of Rap" (Gawker)
With her Spotify battle and platinum album, you'd be forgiven if you thought that Swift was the only pop sensation this year. As Sargent points out, this has been Drake's year in many ways, creating radio hits with zero promo and helping break a bunch of newcomers.
Joan E. Solsman, "Attention, artists: Streaming music is the inescapable future. Embrace it" (CNET)
The headline alone bears repeating. Of all the articles that argued against Taylor Swift's stand against Spotify, this was probably the best bit of number-crunching about sales. Close runner-ups on the same vital topic were Bill Wyman's Vulture article, Brian Anthony Hernandez's Mashable feature and Kesley McKinney's Vox piece.
Snoopman/Unknown "Lorde's Suppressed Grammy Award acceptance speech (Full Transcript)" (Snoopman News)
Sure, it's a hoax, it's silly and you might say that it's a little mean if you think it's ripping on Lorde (which I don't). But it's also entertaining as hell and strong enough to have taken in the news outlets who thought it was real.
Derek Thompson, "The Shazam Effect" (The Atlantic)
Need a sobering and sad report about how apps and services like Shazam have sharpened the music biz in some ways but ultimately, even without the endlessly repeated songs on carefully pre-programmed playlists, we still go crawling back to the same, small list of tunes regardless? Whoomp, here it is. Basically, we're musically a bunch of sheep, looking for comfort music of some kind. Also see another great detailed piece on the same subject: David Samuels' "Justin Timberlake Has A Cold" (N+1).
Seth Troxler, "Dance Festivals are The Best and Worst Places in The World" (Thump/Vice)
This award-winning house and techno DJ knows a thing or two about dance festivals, and while he's troubled by the rise of EDM and its frat-boy fans ("we're breeding a generation of impatient, annoying festival kids"), he sees hope in the forbearance of smaller club culture and how the old way might point a way to a bright future, instead of a money-driven bubble that's waiting to burst.
Bill Werde, "On Angela Cheng, Lady Gaga and the Culpability of the Media" (Media.Music.Business.Life)
A good investigative piece about how Gaga's latest album wasn't the marketing flop that it was made out to be – and how many publications took as gospel a questionable report about the supposedly huge budget to boost the record.
Scott Wilson "Why Black Metal Will Save You At the End of the World" (Dazed)
A poetic take on what's probably the most misunderstood and often ridiculed types of music. "For black metal, it is the singularity and sovereignty of death (a death that is at once both intimate and absolutely exterior to oneself) that provides the touchstone for its melancological ethos since it marks the limit of scientific knowledge, rendering it zero, since all the latter can do is observe the transformation of matter."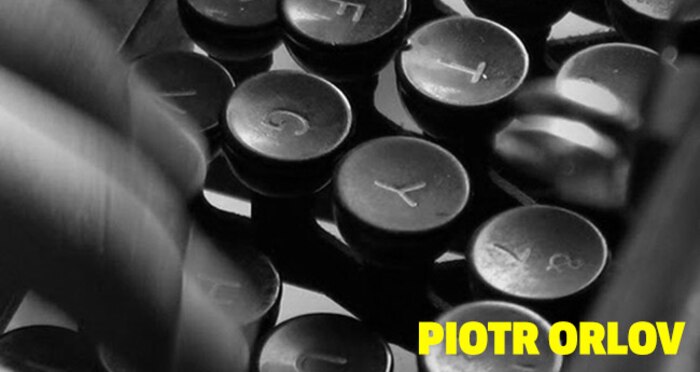 One of my favorite pieces of so-called music journalism from last year appeared in a scene halfway through the film, 20 Feet From Stardom, a history of rock and soul background singers which in March of 2014 won the Academy Award for Best Documentary Feature. The scene is an interview with the singer Mary Clayton, long a favorite of soul and gospel crate-diggers, but a classic rock legend in her own right for an extraordinary solo turn on the Rolling Stones' "Gimme Shelter," about participating in a 1974 session for Lynyrd Skynyrd's Southern Rock standard "Sweet Home Alabama." Being a conscious African-American woman, Clayton initially wanted nothing to do with it, but…
"My husband was 19 years older, and he said, 'Oh you need to sing "Sweet Home Alabama."' And I said, 'Why?' And he said, 'You'll understand later in life. Right now Mary, you're young, you don't really understand.' [The performance] was basically a slap in the face. Aha! 'Sweet Home Alabama'! We got your sweet home Alabama…but we're going to sing you anyway and we're going to sing the crap out of you."
The majesty and defiance. The strength and anguish. The winking unspoken curse and the historical critique. There are so many foundational notions that simultaneously inform Clayton's words, it was hard not to mentally reference the quote throughout a year during which the question, "What if America loved black people like it loved black culture?" became an existential byproduct of daily life – in both musical endeavors and civic ones.
The definition of music journalism is more unsettled than ever. Is it always written – or could it be video? Is it exclusively factual and reported – or could it be first-person criticism with a sprinkling of fiction?
But what, you may ask, does any of this have to do with journalism? Well, that really depends on what we're talking about when we talk about music journalism in 2014. Because that notion is currently being upended in the never-ending "old media vs. new media" debates, and because the definition of music journalism is more unsettled than ever. Is it always written – or could it be video? Is it exclusively factual and reported – or could it be first-person criticism with a sprinkling of fiction? Does it have to be created by established media platforms, could it be done by well-situated individuals or samizdat fanatics or deep-pocketed brands?
The generational rumblings on this particular topic feel off. The problem of grouping journalism's struggles (and those of print publications which have been its primary platforms for over a century) with that of its musical wing is that, since music journalism's birth its been as much the realm of reporters and beat writers, as of promoters and marketers, of historians and artists, of well-meaning champions and self-serving charlatans. Often, playing these parts simultaneously. The job description's never been set, or remotely as defined as its Page One colleagues.
And now that the primary platform is accessible to everyone, the music journalism marketplace is one of ideas and storytelling – whether these may be 5,000-word secret histories or weekender listicles – dependent on the quality of information, execution and delivery. The simplest way to define yourself in this marketplace is by deciding which stories to tell – i.e. what your point of view may be. Some choose this via musical genres (the rise of hip-hop journalism or EDM blogs, for example), others by their beat (proliferation of music industry news reporters after many years of decline), or by popular trends (charts for some, technology for others, gossip for many).
In the marketplace, each of these points of view has equal value: a click. And because the information is almost completely decontextualized, to many consumers these points aren't just of equal importance, they're also devoid of the inherent biases each carries (data and gossip, after all, do not share rose-colored glasses). Until audiences rebel and move on to the next episode.
I believe in music as a pure utopian space, one that offers insights to life that will outlast conversations about media.
The best any of us can do is surf this deluge, choosing what may be of import, and finding a special place for it. Sifting through so-called modern music journalism's endless streams requires a set of values – or, in Bunk Moreland and Omar's parlance, "a code." And as Mary Clayton's quote above might infer, mine is built on stories of historic insight and cultural transformation, especially as it pertains to identity and helping us understand the NOW! (Oh, and it must have a good beat so that you can dance to it.)
I believe in music as a pure utopian space, one that offers insights to life that will outlast conversations about media – not that some of those aren't also fun, but… I believe that tales aiding and abetting our collective memory are happening everywhere around us at this very moment. Some are big and some are small. Only you will recognize the ones that are right for you – but you will know them when you see and hear them. Just don't forget to push record, or click "Save As."
25 for 2014 (chronological)
Masha Gessen, "Words Will Break Cement: The Passion of Pussy Riot" (NPR Music)
Michael Hall, "The Greatest Music Producer You've Never Heard of Is …" (Texas Monthly)
Kris Ex, "A Phony Article Epitomizes Hip-Hop's Struggling Underclass" (NPR Music)
Herbie Hancock, "The Norton Lectures at the Mahindra Humanities Center" (Harvard/YouTube)
Luis Manuel Garcia, "An Alternate History of Sexuality in Club Culture" (Resident Advisor)
Nick Paumgarten, "Berlin Nights" (The New Yorker)
Naomi Zeichner, "How Young Thug Got Trapped By A $15,000 Advance From A Major Label" (BuzzFeed)
"Who Will Survive in America: A Kanye Roundtable" (Rookie)
Jeffrey Renard Allen, Song of the Shank
John Jeremiah Sullivan, "The Ballad of Geeshie & Elvie" (New York Times Magazine)
Annie Paul, "Parsing Vybz Kartel's Sentence" (Active Voice)
Iona Moldoveanu, "What Was It Like Being a DJ in Communist Romania?" (Vice)
Seth Troxler: "Dance Festivals are The Best and Worst Places in The World" (Thump)
Pitchfork's The Pitch
Slow To Speak, "The Month in House & Techno" column (FACT)
Adam Harper, "The Online Underground: A New Kind of Punk?" (Resident Advisor)
Medium's Cuepoint
Max Pearl, "Work It" (The New Inquiry)
Amanda Petrusich, "Kind of Blue: Hunting for the Source of the World's Most Beguiling Folk Music" (New York Times Magazine)
"Dawn of Def Jam: Rick Rubin Returns to His NYU Dorm Room" (Rolling Stone)
Joe Muggs, "Return to the Chill-Out Room: When Did Ambient Music Last Have It so Good?" (FACT)
Derek Thompson, "The Shazam Effect" (The Atlantic)
Louis Caldarola, "Nothing Here Now But the Recordings: A conversation with Genesis Breyer P-Orridge"
Jia Tolentino, "A Chat with Dionne Osborne, the Vocal Coach Who Changed Drake's Style" (Jezebel)
Jon Caramanica, "Viscerally Facing Up to Ferguson" (New York Times)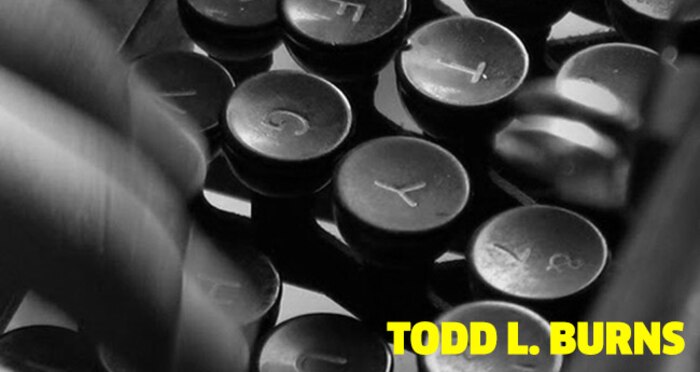 Throughout 2014, we kept RBMA's own features outside of the Best Music Journalism round-up. Seeing as how both Jason and Piotr have done such a thorough job of outlining the year that was above, I thought I'd just list a few pieces (and web projects) of our own for you to enjoy.
Thanks for reading! – Todd L. Burns, Editor, redbullmusicacademy.com
Jayson Greene, "Waiting for D'Angelo"
Ashley Zlatopolsky, "The Roots of Techno: Detroit's Club Scene 1973 - 1985"
Diggin' in the Carts, a documentary series about video game music
Peter Shapiro, "Saturday Mass: Larry Levan and the Paradise Garage"
Andy Morgan, "The Voice of the Voiceless: An In-Depth Portrait of Mali's Hip Hop Scene"
Paul Oomen, "Psychoacoustics: An Introduction"
Tim Lawrence, "Interview: Mark Kamins on Danceteria and Early '80s New York"
Stephen Titmus, "Nightclubbing: Happy Days, London's Sunday Scene and the Birth of UK Garage"
Tricia Romano, "Fischerspooner's Million Pound Contract*"
David Keenan, "One Singer, One Song: Enka and Japanese Psychedelic Music"
Web projects:
Future Instruments, imagining music in 2214
Eternal Bliss, the internet's most relaxing website
Animated Online Comics (MF DOOM, Can, Isao Tomita and DJ Krush)