The Afflicted Yard: Peter Dean Rickards RIP
The work of Peter Dean Rickards, who has died of cancer, aged just 45, indelibly changed the visual aesthetic of dancehall. A self-taught photographer whose striking images became the defining visual representation of dancehall during the '00s, Rickards also helped raise the profile of the music through videography and live web broadcasts. Yet, although many outside Jamaica will always associate him with the dancehall movement, it is important to remember that Rickards' work was about so much more than that.
Through his longstanding website, Afflicted Yard, and via the magazine FIRST and other creative outlets, the self-declared "media terrorist" worked in various artistic formats, seeking to present a more complex and nuanced view of Jamaican life, challenging the predominant stereotypes of Jamaica propagated by the tourist industry and misinformed foreigners. Fearless to the point of recklessness, Rickards criticized a range of public figures in the political, media and artistic spheres, despite potentially drastic repercussions. Ultimately, his work can be seen as an antidote to the post-colonial mind-set that continues to be a divisive, limiting factor in Jamaica's struggle to achieve a cohesive identity.
On the outside looking in, it seemed like more of a compulsion than "work."
He was born in Kingston in 1969, the middle of three children whose father, Peter Langton Rickards, was a noted lawyer. Raised in the uptown suburb of Stony Hill, family life was stable and comfortably middle class, but during the politically turbulent years of the mid-'70s, the Rickards family upped sticks and migrated to Canada, settling near Toronto. Since his father needed to requalify to practice law in Canada, he was forced to work a number of menial jobs, such as sweeping up at a liquor store, and working at a motel; Peter and his two sisters were the only black children at the Catholic school they attended, leading to inevitable feelings of alienation.
According to his younger sister, Rachel-Lea, Peter was already polarising opinion in his early teens, as he was obviously highly intelligent, yet with a sense of humour that could be disturbing. Then, at the age of 16, he was diagnosed with Hodgkinson's Lymphoma, and subsequently received extensive treatment to combat the disease. After graduating from Nortre Dame Secondary School, he spent the better part of a year travelling across Europe with his best friend John, delighting in the red light district of Amsterdam and reaching as far as the pyramids of Egypt.
He then enrolled at York University in Toronto, but returned to Jamaica in the early 1990s to study History and Political Science at the University of the West Indies. His years in Canada and the overseas travelling had broadened his outlook, allowing Rickards to see Jamaica with fresh eyes; it was during these UWI student years that he began posting on web message boards under the moniker Afflicted, referencing his overriding ability to challenge and trouble everyone else.
Rickards began writing for the Dancehall Minded website in 1996, some years before he picked up a camera. Many of the early pieces featured on the site are uproariously funny, and contain a raw honesty generally lacking in media content at the time; topics included everything from the bad behaviour of tourists in Jamaica and local religious zealots to the tribulations his family faced on migration to Canada. There was some biting social satire too, including a piece that pilloried a prominent Jamaican politician.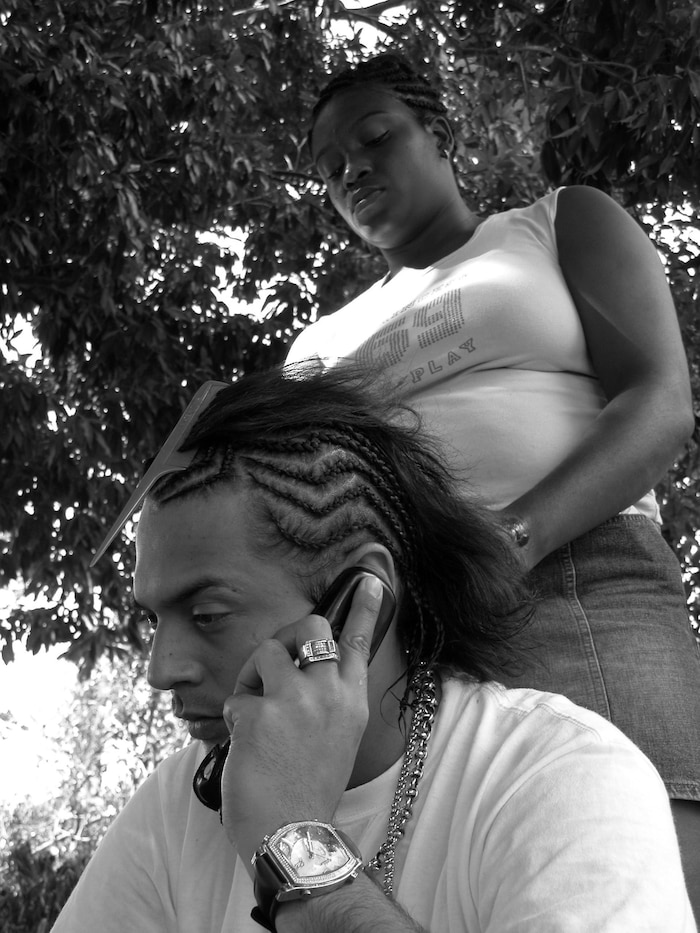 Things stepped up a gear in October 1999, when Rickards used student loans to launch the Afflicted Yard website with his friend, Ainsworth "Ainsley" Weir, AKA Pastor Longseed. Rickards initially provided written content for the site, and Weir comedic content. The following year, Rickards and Downsound Records label boss Josef Bogdanovich launched the Kingston Signals website, which broadcast live sound system events, three times a week, from a venue located beneath a furniture store on Constant Spring Road, which housed Downsound's recording studio and dub cutting room. Veterans such as U Roy, Josey Wales, Yellowman and Ninja Man were featured artists, along with the younger guard such as Capleton, Elephant Man, Vybz Kartel, and former Kilimanjaro selector, Ricky Trooper; sound systems included Sturgav and Coppershot, as well as visiting sets such as One Love Hi-Powa, from Rome. Kingston Signals ran for a few years, and it was during its reign that Peter Dean first picked up a Canon PowerShot, taking iconic photos with it of Bounty Killer at an indoor sound system session.
It was clear from the outset that Rickards had a natural eye for photography, and since he preferred to make use of natural light, his work always had a raw authenticity. Being a fellow Jamaican meant that artists always felt at ease around him. An artist might get his guns out when Rickards was snapping him, or allow himself to be photographed having his hair braided, resulting in the kind of image seldom captured by outsiders.
Once Rickards discovered photography, he soon devoted his energies to Afflicted Yard full-time, moonlighting for an advertising agency to help pay the bills. "On the outside looking in, it seemed like more of a compulsion than 'work,'" suggests his cousin and collaborator, Jarmila Jackson. "He saw something he perceived to be beautiful, even in its ugliness, and he stopped at nothing to capture it."
"He had an ability to capture the bizarre and make it beautiful and thought-provoking, and he did this with both the camera and the pen," adds friend Shayne Morris. "He was a master at storytelling. He was relentless. His work fed him."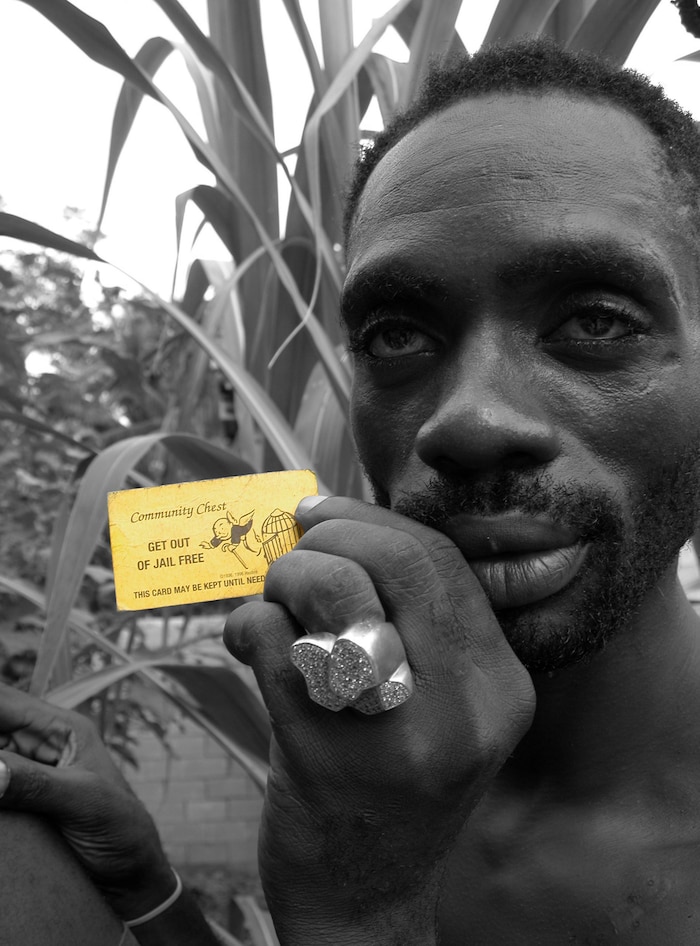 In 2003, Rickards had one of his most infamous photo sessions in which Ninja Man was photographed with a firearm and a get-out-of-jail-free card, while on the run from police for a murder charge. At the end of the following year, FIRST Magazine launched, a free-form publication that covered diverse topics, with Rickards' photography and writing at the core of the zine, again largely aiming to present alternate views of Jamaica.
Although the free magazine only produced four print issues before going exclusively online in 2008, its 10,000 circulation saw each issue widely distributed throughout Jamaica, straddling the divide between the genteel world of uptown Kingston and the neglected downtown communities. Rickards' photo and video work was also crucial to the success of the Kingstonlogic 2.0 album produced with singer Terry Lynn, who graced the pages of French Vogue in 2009, accompanied by Rickards' images. Of the videos produced in tandem with the album, the one for "System," which describes Jamaica's terrible divisive political system, is the most visually and symbolically arresting, shot as it was at a slaughterhouse in the country town of Porus.
Rickards did album covers for releases by Sizzla, Anthony B, Ranking Joe and Movado, among many others, and his work was featured in a range of A-list publications, including The New York Times, The Village Voice, and The Guardian, as well as music magazines such as Riddim, Vibe, and The Source. As Rickards matured as an artist, his portraiture became more stylistically arresting. The photo essays of Lee 'Scratch' Perry working magic in the ruins of his Black Ark studio, Studio One founder Clement 'Sir Coxsone' Dodd clowning around with pianist Monty Alexander, and Sizzla with his turban removed being prime examples.
He destroyed stereotypes and replaced them with stronger images of reality.... I tell you, he was unmatched.
Rickards drew the ire of the political establishment for his work on more than one occasion, and had a very public feud with the former editor of an American rap magazine, which lasted for a number of years, though the pair eventually resolved their differences. But perhaps the most notorious conflict involved the artist Banksy, who Rickards photographed at work in Jamaica in 2004, at various locations, including Buju Banton's studio. The pair met at Gee Jam studios, where an electronic dancehall hybrid album, Two Culture Clash, was being produced for Wall of Sound, but Rickards objected to what he perceived as Banksy's arrogance; the portrait images Rickards posted on Afflicted Yard subsequently led to the artist's unmasking (and the payment of a large sum to Rickards, upon his relinquishment of the images). Rickards later cut down one wall of the Mona Sports Bar, on which Banksy had left a Balloon Girl tag, which Rickards kept in the family garage for a number of years; in 2012, as part of the celebrations to mark Jamaica's 50th anniversary of independence, Rickards was invited to exhibit the wall at the New Art Exchange in Nottingham, England, though the wall was partially destroyed in transit, making the exhibition all the more ironic.
Close friends and family, meanwhile, speak of Rickards as a loyal, generous and caring person. FIRST co-founder Ross Sheil pointed out that Rickards mentored the photographer, Marlon Reid, who was the gateman at his apartment complex when Rickards first loaned him a camera. Similarly, Rickards helped Tobias Huber and Gabriel Holzner (the duo behind the seen-site.com blog), even housing them for an extended period in Jamaica. "For me, Peter really opened up a new world," says Huber. "He made it clear that the white dreadlocks running around at European reggae festivals have little to do with Jamaican realities and that Jamaica is much more diverse than regular media coverage would suggest. Peter made me want to visit Jamaica, to get to know the 'real' culture myself."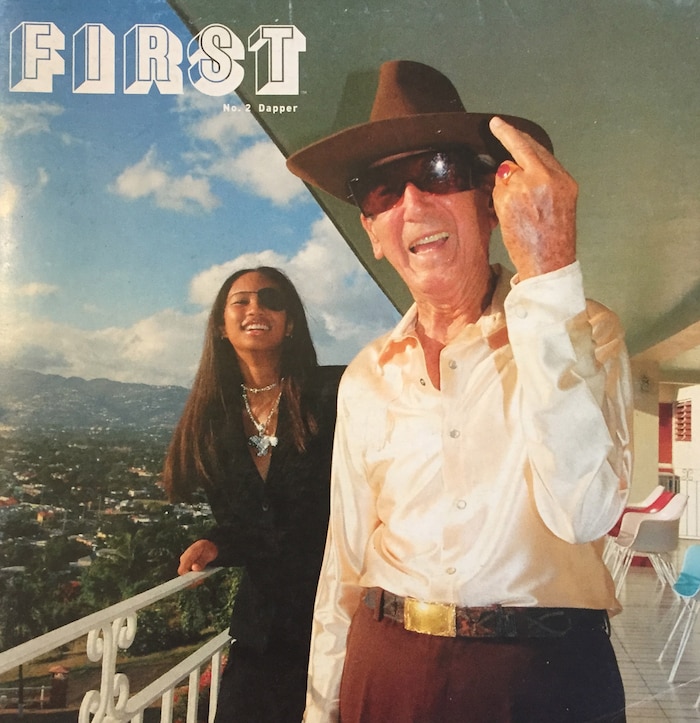 After being in remission for many years, Rickards began receiving cancer treatment in 2013. Nevertheless, he continued to produce new work until his passing, which finally came on New Year's Eve, 2014. Those who logged onto the Afflicted Yard website thereafter were greeted by the shocking message, "I'm dead. No returns," a testament to the man's ability to find humour in the grimmest of places.
Ultimately, Peter Dean Rickards melded the DIY ethos of punk with a very Jamaican sensibility, making visual art and written prose for the dancehall counterpart of the Vice generation. The body of work he leaves is both visually stunning and highly unique. "His work represents Jamaica in its truest form," says friend and model Racquel Jones. "Raw, blatant, culturally rich, and controversial at times. It does not entail hypocrisy and cover ups."
"Nobody was representing the real Jamaica, the underbelly and the beauty at the same time," adds entrepreneur and record executive Russell Hergert, who worked with Rickards throughout his career. "The desire to unashamedly look under the carpet, to expose situations, to expose the surreal personalities from politicians to street vendors with humour and pain, and juxtapose the absurd level of violence and poverty with the drivelling touristic clap at Hedonism. He destroyed stereotypes and replaced them with stronger images of reality. But this approach translated wherever he went: Haiti, Harlem, Berlin, Zurich, Brampton – all immediately identifiable by the unique mood that he could create from situations and light. I tell you, he was unmatched."