Download: Various Assets Tokyo 2014
Every year, Red Bull Music Academy celebrates the ideas and sounds explored by its participants with the release of Various Assets – Not For Sale: a compilation of original music born from the studio sessions that ground the Academy's two fortnightly terms.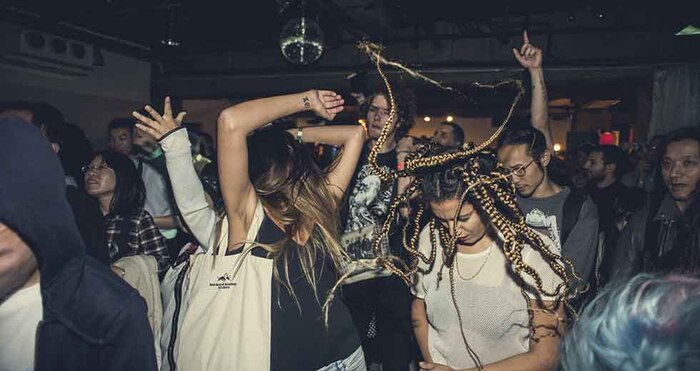 Inspired by the glittering metropolis of this year's host city, Tokyo, the tracks are a playful, dizzying display of talent, and a living, breathing document of what the Academy is about: taking your own ideas, and then leaping into the unknown.
To celebrate the release of this year's edition of Various Assets - Not For Sale, we've created an interactive page that will allow you to download the tracks for free, straight from the Academy. Check it out here.
As ever, the compilation is as much about the process as the final result. In 2014's Shibuya HQ, one floor was dedicated to eight custom-built studios and an equipment library – ceiling-high stacks of synths, keyboards, instruments, drum machines and other circuitry madness – all at their fingertips 24/7. The main studio was situated on the ground floor, home to string sessions and studio tutorials helmed by the likes of James Holden, Michael Jackson string arranger Benjamin Wright Jr., and acclaimed conductor Grant Windsor, the man behind BBC Radio 1 DJ Benji B's string ensemble collaborations.
The tutors were joined by a variety of studio mentors – a heady list that included Dorian Concept, Om'Mas Keith, Carl Craig, Mathew Jonson, and dBridge – who helped provide guidance to the participants and, in some cases, joined in the collaborative atmosphere to see what sort of magic happened when participants engaged in an open sonic dialogue.
The final results? Well, they're pretty special.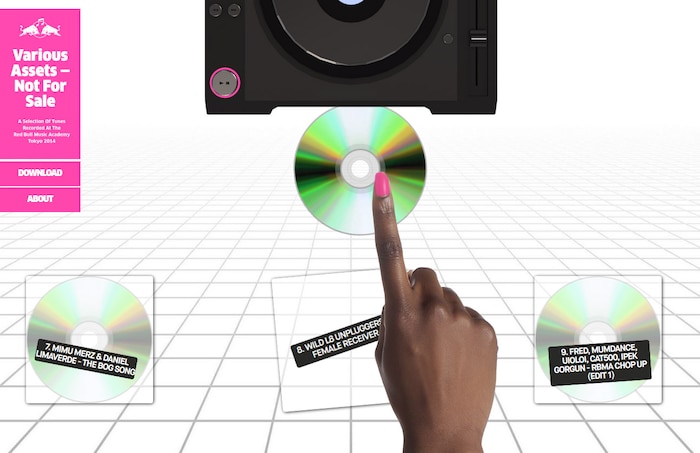 Grounding an international crew of producers, DJs, musicians and all round music heads in one, brick and mortar exercise meant that even tracks directly influenced by Japan have a global feel to them. There's Felix, Krizzli, Branko and Dre Skull (French, Swiss, Portugese and American, respectively) with "Omotesando"; a dancehall and footwork-indebted club banger named after the bustling subway station in the heart of Shibuya. "Tokyo Is Calling", written and performed by Haioka, Laura J Martin, Summer, Plasma Ruby, King Bruce, Cat500, Joe Wills and Ryu Kawashima, is a lilting, evocative love-song to the magnetic pull of the host city, via slowed-down funk, Japanese woodwind instrumentation and crunching electronic beats.
Elsewhere, there are plenty of surprises. Miami booty freak Mickey de Grand IV may seem like an unlikely pairing with the low-slung acid feel of UK techno producer Palms Trax, but their joining up with Larry Gus in the studio resulted in the sassy boogie jam "Starlight". From Fred – the UK musician who, barely into his 20s, has already worked with Brian Eno and Roots Manuva – there's the head-wringing "RBMA Chop Up (Edit 1)" megamix; combining the kind of gargantuan sonic thrashes that could rival Hudson Mohawke with pinpoint precision hip-hop sampling techniques, and hinting towards a bright, busy 2015. Across the 35 tracks of Various Assets - Not For Sale, it becomes clear that each of the 60 participants have dug deep and produced some real treasures.
The CD release can be picked up in music shops, clubs and cultural institutions the world over. Ask your local Red Bull Music Academy rep for more details or download it directly from the Various Assets website.