Origin Stories: Tuxedomoon
The esteemed experimental group chart the beginnings of the group in San Francisco in the late '70s.
Although the core members of Tuxedomoon have been living all over Europe, the group is a product of the rebellious heritage of 1970s San Francisco. It was in the Bay Area that multi-instrumentalists and Tuxedomoon co-founders Blaine L. Reininger and Steven Brown first met while studying electronic music, and performing together with The Angels of Light.
Influenced by American post-punk outfits like Devo, Blaine L. Reininger received a call from fellow San Fran pranksters The Residents who were on the lookout for new acts on their fledgling label Ralph Records. Following classic releases like No Tears and Desire, the group found early success in the art-punk circles of the West Coast and the No Wave scene on the east alike.
Tuxedomoon continued to seek out new adventures in the old world when they moved the band to Rotterdam and Brussels in the early 1980s, but in this edited and condensed excerpt from their recent RBMA Radio interview, the trio focus in on their time in San Francisco as the band was forming.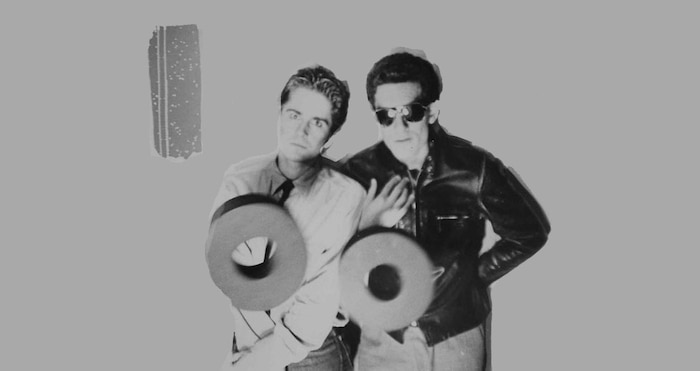 Blaine Reininger
I would say it is the nature of San Francisco that people who go there pick up on the energy that's in the place. There is a beauty and an intangible energy to the place that tends to support you in your endeavors, especially if they're out of the mainstream. That continues to this day. There's a good reason that so much of the information revolution – the Silicon Valley business – is headquartered in and around San Francisco. There is a very tangible and palpable energy in the air.
When we got there, the Beat [Generation] influence was still pretty heavy on the ground. I mean, you walked in the North Beach area and you saw the City Lights bookstore and Lawrence Ferlinghetti was hanging around in cafés all the time. It was not gone. But also I would say that these writers – Burroughs and Ginsberg and Kerouac – they were not so much a "trend" or an "event," in the sense that Lady Gaga is. I mean, they were not just the hit thing at the time. They were trying to write about something that is perpetual in the human mind and the human spirit. It's that kind of approach to things that we would pick up upon, rather than thinking, "Oh well, those guys were cool in the '50s but they're gone now."
Steven Brown
What appealed to me to San Francisco was the lifestyle, the culture, the gay scene, the alternative. This was the real alternative: people living off the grid, people buying their food at farmer's markets, locally-grown food. This is 40 years ago. And the freedom. San Francisco was an island of freedom. The way people dressed, the music people played or listened to, the theatre... that's what was appealing to all of us. It was just this bubble. It was like the land of Oz.
Peter Principle
We met at San Francisco City College.
Blaine Reininger
The interesting thing about San Francisco City College was it didn't cost anything to go there. It was absolutely free, provided you had the academic background to study what it was you were after. Even in that case, if you just wanted to show up at a class, no one would stop you really.
When I got to San Francisco I was very broke so I became a full-time student. I was out there studying whatever took my fancy. When I got to City College, they had an electronic music program and I got involved in that. But they also had a creative writing workshop, they had a symphony orchestra and they would provide you an instrument. I used one of City College's violins to play in their symphony orchestra. I also took a composition class and I took filmmaking. They had the electronic music lab, where they had four-track Teac recorders and mixers and so forth, and they taught you how to use them. Right across the hall was a warehouse full of instruments. So if I would be working there and say, "I'd like to play the bass in these recordings," I'd go get a bass and play it. It wasn't like exactly a hippie school. It was an accredited institution of higher learning. I felt just amazingly empowered and able to go to new places, learn new things.
At the end of the semester, the electronic music class gave a concert. It was our final exam and also a public performance. Steven did a performance that involved a huge, long tape loop with him playing continually. I did this performance where I had projections on myself of films I had made and acetate projections of collages I had made; I read my poetry and wore a costume and then I had a tape in the background playing music that I performed over.
That show was like a template for what we did later, including what Steven and his co-producer, this guy Tommy Tadlock, did. Tommy later had an important function in the early formation of this band: he taught us how to record, taught us about production and mixing.
Peter Principle
I've always been a musician. I came from New York City. I played in bands most of my life. There was a period where I dropped out because rock & roll had gotten so boring; I got into experimental music and only improvisation, like Henry Cowell scraping guitar strings with picks. Then one day I heard Devo, maybe on the Dr. Demento Show, and I thought, "Oh wow, rock & roll is getting interesting again."
Around that time I also cut my hair, so my social circle maybe changed. I started to promote some concerts and I met a bunch of musicians. I played in a few bands. We had a comedy punk band. I played in a progressive band with a keyboard player. I also saw the Angels of Light perform one of their free shows where they were the orchestra and I thought that was interesting. [Tuxedomoon vocalist] Winston Tong was on the cover of Search and Destroy in that silver suit, and I was listening to the radio and they played "Lightbulb Overkill" and "No Tears" and I thought, "Wow, how'd they get that guitar sound?" Then he announced they were looking for a bass player. I played bass so I thought, "Oh well, I'll call him up and meet him. We clicked and I ended up playing with them. That was September of '78.
Blaine Reininger
We used to work at an answering service. It's an antiquated technology [where] you have a staff of people sitting and answering other people's phones, [like a] voicemail. My personal phone was on their switch board; anytime anybody answered it they would say Tuxedomoon, and so it seemed like we had an office.
One day I'm in the bathtub and the phone rings. I got out of the bathtub to say hello and it was somebody from The Residents' record label, Ralph Records. They wanted to expand their record label and were looking for people to invest in that they thought had a future, because plenty of bands in San Francisco formed and then disappeared a few weeks later.
Peter Principle
Glenn O'Brien, a writer for Andy Warhol's Interview magazine, really picked up on Tuxedomoon. He wrote nice articles about us. We went to New York and we played with Klaus Nomi at Max's at Kansas City and also at the Mudd Club and at Hurrah. We got invited onto Glenn O'Brien's TV Party. We went there twice while we were hanging out in New York. We stayed at the Chelsea Hotel and thought, "Ah, we're these cool guys from San Francisco and New York loves us. This is great." We also met the English record company Pre who sublicensed our Scream with a View and co-produced Desire, if not Half-Mute, financially, I don't remember. But yeah, we came to record Desire in England through connections we made in New York at this time.
Blaine Reininger
We started to record Desire in the autumn of 1980 after we finished the tour. We were working in this rural studio in Farnham in Surrey. It's called Jacobs Studios, and we found it because of our connection with John Foxx, who also helped us find our co-producer Gareth Jones, who went on to work with Depeche Mode.
Peter had met people in Rotterdam when we had played there and found places we could go and work and hang out. After we finished recording and mixing Desire, I went back to the United States with the master and those guys went to Rotterdam. Then we decided to stay there on a longer basis. They had found a place for us as artists-in-residence at an architect's utopian commune called Utopia. For an extended period of time, we brought all our equipment and started to work and record there. It was April 1980 – April Fool's Day – that we arrived in Rotterdam. It was just a step ahead of a squat, really. It had been a water treatment plant; there were houses on the grounds and former laboratories for water treatment.
Peter Principle
We left Utopia because we wore out our welcome. The next thing was to move to Brussels.
Steven Brown
We had a mutual agent at that time in Paris, Maria Rankov. She was managing a dance company from Brussels. We told her of our plight that we were homeless in Rotterdam – she told us that this dance company was going to Brazil for six months and wanted to sublet their apartments. We jumped on this opportunity without any other knowledge of Brussels.
We joke about it to this day – it was like Poland in the 1950s or something. Compared to what it is now, it was gray and rainy and full of old people with poodles and dog shit everywhere, just grim. I guess as a result you either commit suicide, become an alcoholic, or make music, so we just made music and music and music and many, many records because there was nothing else to do.

Photo: Steven Brown and Blaine Reininger from MundoBlaineo.org.