Pearson Sound on his Debut Album
The Hessle Audio DJ/producer gives the lowdown on why the time was right for his first album.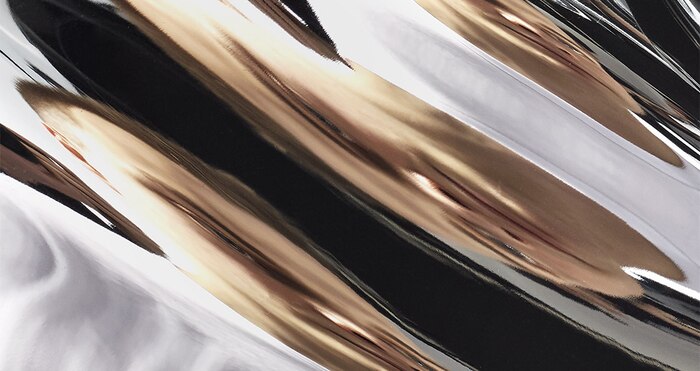 David Kennedy is thoughtful. Speaking from his home base in London, the Hessle Audio co-founder talks in measured tones, gives full, well-reasoned answers, and is exceedingly polite at all times. Yet the music he makes as Pearson Sound, particularly on his self-titled debut LP, doesn't always match up with his civilized disposition. "I wanted [the album] to sound quite tough and quite hard in places," he says. "When I first started writing tracks, like 'Headless' and 'Gristle,' I had friends asking me, 'Is everything okay?' and 'You alright Dave?'" In truth, Kennedy was very much okay, and he was especially pleased with the process that ultimately spawned Pearson Sound.
The album's genesis can actually be traced back a few years ago, when Kennedy took a few months off from DJing. "It was all getting a bit too busy and I wasn't writing any music and just needed some time out," he says. "I was really glad I did it. I didn't end up really writing a huge amount of music in that time, but I disassembled the studio a bit and bought a couple of new bits of gear and eventually I got a mixing desk." The desk proved to be a real game changer, as it's enabled Kennedy to create live jams in the studio and mix them in real time. "Some of the tracks on the album are just completely software based," he admits, "but some of them, like 'Rubber Tree,' for example, is basically just three drum machines and one live take. It's pretty much unedited, to be honest. It's a straight jam track."
Getting to the point where a "straight jam track" was something Kennedy would include on his debut full-length took some time, however. "I've reached this slight dilemma where, because I'm quite a perfectionist and really like having loads of detail on my tracks, so I'll have these live jams, but I won't be satisfied. I'll be like, 'There needs to be more happening,' or 'I need to be tweaking this,' but I can't because it's already all recorded." With "Rubber Tree," Kennedy explains, "I was like, 'Okay, I'm going to try to deconstruct this and rebuild it.' I got about halfway through and I was just like, 'What am I doing? It already sounds exactly how I want it to sound. It captures a really nice live energy to it. Why am I wasting my time trying to add a bit of extra detail?'"
The technical set-up proved to be one of the biggest drivers of Kennedy's creative process while making the album. "I was quite influenced by just the thought of all this audio running between different machines through the desk and then arriving in my ears through the speakers. I was sort of imagining tracing the sounds coming out of my computer or drum machine and communicating with these other elements in my studio. I guess that might sound like a bit of an old idea in a way, but… it makes you think a bit more."
Listening to Pearson Sound, it's clear that Kennedy did plenty of thinking. The tracks have a few rough edges, but the LP as a whole is nuanced and full of details. More importantly, there's a unified feel to the record. That's by design. "I've always said [I would make an album] when the time felt right or when I felt I had something to say," says Kennedy. "Eventually, the time felt right and I had a cohesive bunch of music and a strong idea of what I wanted it to sound like." The album may not have an explicit narrative, but Kennedy thinks of it instead as a "snapshot of a particular mood, a particular way or working."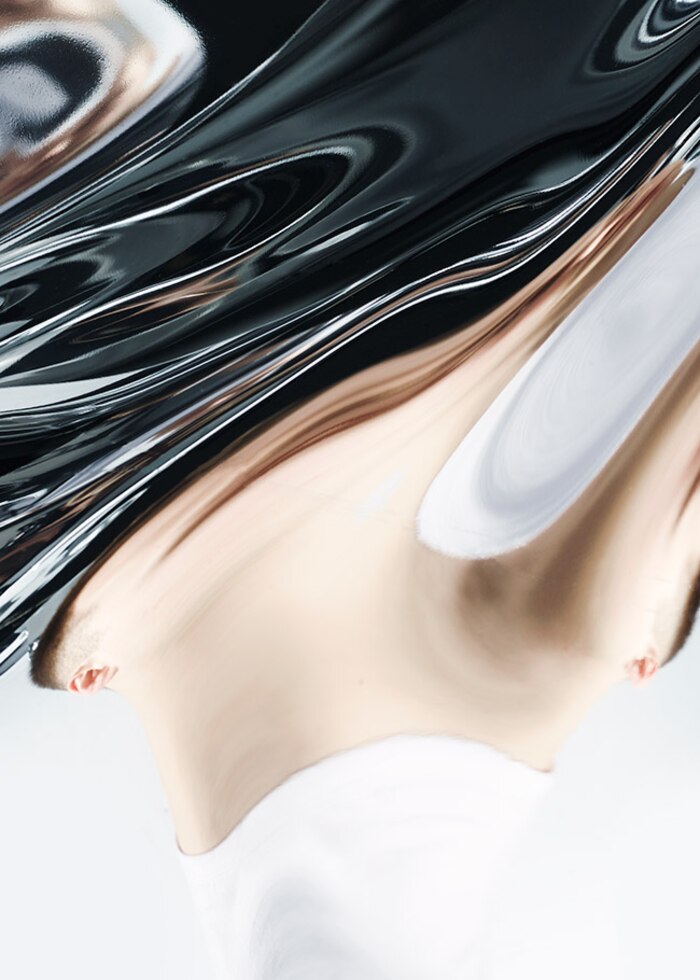 Pearson Sound's general lack of melody and generous use of negative space are perhaps its two defining characteristics. Kennedy's output has long been marked by utilitarian drum patterns and big basslines, but there was a time, especially when he was working under the name Ramadanman (not to mention his house edits as Maurice Donovan), that his tracks had something approaching a pop sensibility. (Kennedy himself classifies songs like "Glut" and "Work Them" as "quite anthemic stuff.") But he's gradually moved away from that. He points to 2012's Clutch EP as a turning point, which dropped when "people might have been expecting a Radio 1 A-list track or something, which is a direction I guess a lot of people might choose consciously. I definitely didn't want that."
As such, it comes as little surprise that Pearson Sound offers more of a restrained listening experience. The album employs very few samples (Kennedy describes himself as "proud" to say that it's "pretty much all my own work"), there are a number of tunes that display – at best – a passing interest in the dancefloor, and, flying in the face of recent trends, the record is even being pressed on a single piece of vinyl. "Because I'm doing an album," says Kennedy, "I want to present a body of work. There are a lot of people who buy records... [that] have absolutely no interest in DJing. They just want to listen to it, in a lounge or whatever. The last thing they'd want to do is have a triple cut of vinyl and have to keep on going over every five minutes, just for a bit of extra loudness. I mean that's all you really get from putting a track on a whole side of vinyl. It's just a bit of extra loudness."
Price is also a factor here, as Kennedy explains, "Once you start getting into double or triple vinyls, we're talking about 20, 25 pounds. It starts to get really expensive. I wanted to keep my record [reasonable]. Someone's got 12, 13 pounds, they can buy it. You get the MP3s with the vinyl as well. I just wanted it to be a bit more affordable." Kennedy hasn't forgotten the DJs out there, though: He'll also be issuing "a couple of extra extended mixes, really loud 45 RPM cuts, which will come a couple of weeks after the record, hopefully keeping everyone happy."
We get a lot of emails from people being like, 'Hey, can we come and intern at the Hessle office? We'll do anything, [But] there's not really anything to do.
Kennedy currently has no plans to create a live show around the LP, explaining, "My computer's really old and the software I'm using doesn't really lend itself to doing things live." As such, he has plenty of time to focus on DJing and running the Hessle Audio label alongside his best friends Pangaea and Ben UFO. It would be natural to assume that some kind of rivalry might have developed between the three over the years, particularly as Ben UFO has become one of the world's most celebrated DJs. Yet Kennedy takes it all in stride; it wasn't that long ago that he was perhaps the most celebrated Hessle Audio founder, and now he's happy to see his partner doing so well. "If anything, it's a good thing," he says. "Ben has obviously got a huge audience. You might get people who haven't heard of what we do collectively, but they've heard of Ben. They'll come to one of our Hessle shows and really enjoy what they're hearing."
Those joint Hessle Audio shows, which often find all three founders sharing the decks for an entire night, continue to be a regular – and enjoyable – part of Kennedy's DJ schedule, but he also remains focused on developing his own skills in the booth. He's actually requested that his agent book him for fewer gigs, just so he can have more time to prepare himself for each set. Furthermore, by moving away from his more anthem-oriented past, Kennedy has freed himself up stylistically as a DJ, as crowds no longer come to a Pearson Sound set with a specific set of expectations. "I like to play a variety of different sets," he says. "I don't always want to be doing four 'til six. I don't want always be on a particular kind of line-up. It's nice to have that variety. If I was playing the same stuff every weekend, I'd probably get bored quite quickly I think."
This focus on quality extends to the label as well. Hessle Audio is one of the few survivors of the UK's "bass music" explosion from four to five years ago, and though the imprint arguably stands in greater esteem than ever before, it remains a relatively small operation. "We get a lot of emails from people being like, 'Hey, can we come and intern at the Hessle office? We'll do anything,'" says Kennedy. "[But] there's not really anything to do." The label continues to release just a handful of records, and there are no plans to scale things up anytime soon. "I like the fact we can look through our discography and have a really personal relationship with each release," says Kennedy. "[We'd rather] keep working with friends and people we know. I don't think we really want to be that kind of label that's a bit more on schedules and ramping up things in that way. I don't think that's for us."