Interview: Panorama Bar Resident Steffi On DJing
The celebrated DJ talks about her life playing records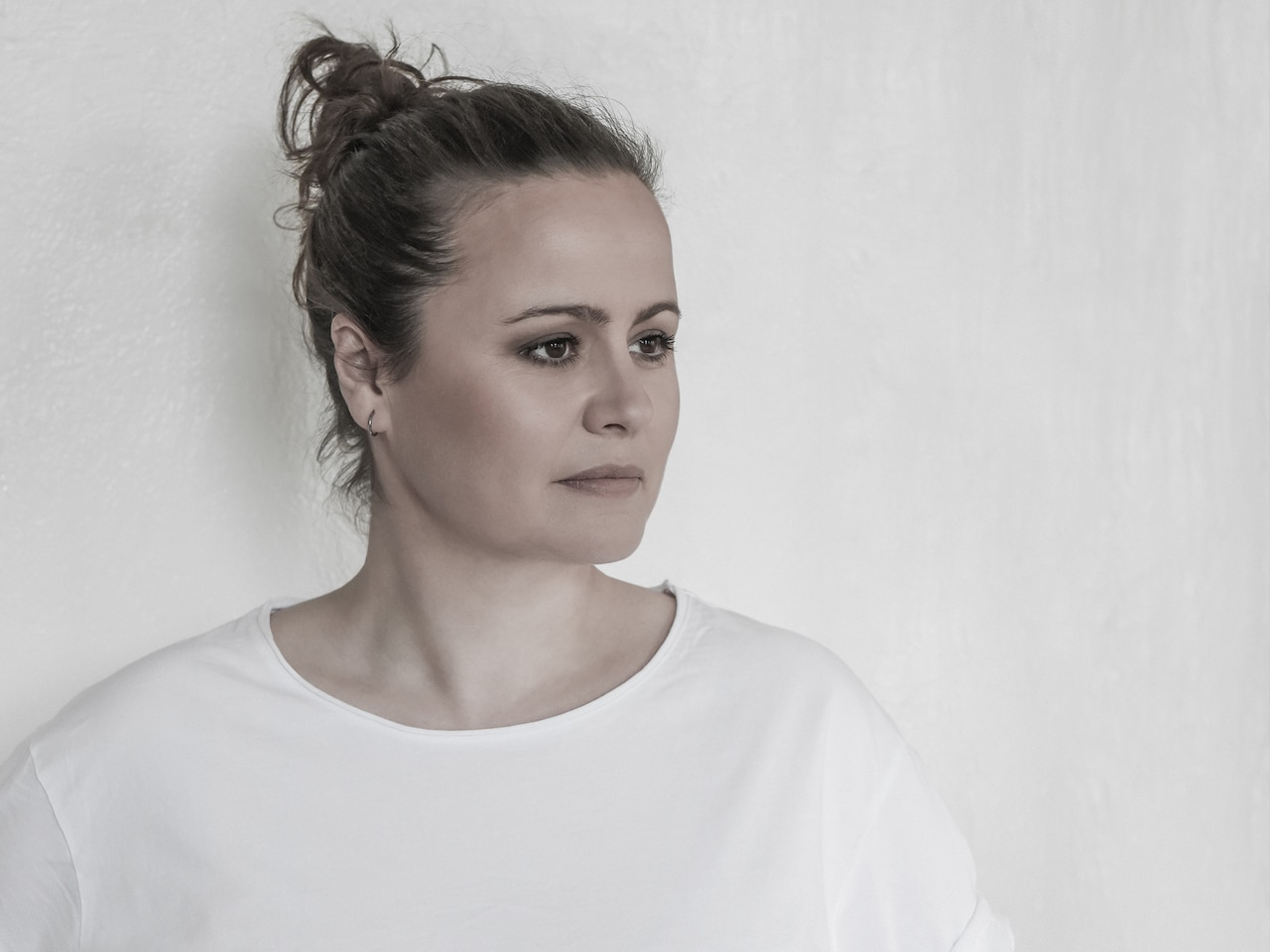 It's not just national borders that Dutch-born Steffi has had no problem crossing: the Berlin-based DJ, producer and label head has been joining the dots between all the different strains of house and techno since the turn of the century. As co-runner of the Klakson label alongside Dexter, Steffi gained a reputation for having an ear for the strains of tomorrow's techno, with a deep affinity to the past. It was her move to Berlin in 2007 that she really found her foothold, and began exploring her own studio techniques.
With her residency in Panorama Bar, Steffi has developed the kind of selection skills that can turn a good night out into a revelatory one, while her two albums on Ostgut Ton display an affinity for classic Fingers Inc and Drexciya. It's not just Ostgut Ton that she's touched though – her sub-label Dolly proves Steffi's love for music is as strong as ever, constantly finding new ways to link the maverick sounds of today with the iconic pioneers of yesterday, as only she can.
At what age did you start buying records?
I think I started to seriously buy records in 1995. I was 21 when I really started to collect, in terms of going to the record shops every week, really following what was going on. My friends had a massive influence on me because they were really serious about buying music every week and mixing records. That made me very curious. It was easy for me to step into that whole vibe because they were so involved.
I personally never got the change of direction where the audience started staring at the DJ.
Can you talk about some of the tracks you were hearing at those parties?
At first it was more of a Belgium connection, with a type of house music that they called body music, which was a later stage of New Beat, a type of New Wave. That's the first stuff I listened to. After that, it was more the early Warp Records stuff that caught my attention. I've mentioned before how big the influence of the first Autechre album was for me. That's something that made me open my eyes and go, "Whoa, this is really interesting. This is something that I haven't heard before." We were really trying to explore the IDM vibes. There was this shop in London, FatCat, and we were really into all the guys who released through them. It was very exciting. With the experimental music from that time, it's interesting how up-to-date and contemporary it still sounds.
Your music seems like an unfettered look into what type of person you are and what you like.
It's fair to say that I'm more of a no-nonsense type of person; I think that is also what you get when you see me play a DJ set, if you have any interest in looking at me when I'm playing. I personally never got the change of direction where the audience started staring at the DJ.
What you see is what you get from me. I'm not trying to expose anything as a DJ or a producer that doesn't suit me, or that I don't feel confident about. I'm very much about trying to stick to my instincts. If it feels right, that's the way for me to go.
You've talked about your DJ sets in the past as being a way to tell a story.
It's very important to me to tell a story when I'm DJing. The records that I choose have certain connections, in my head, with each other. I try to build something so that it reflects the thoughts I have about this music. The most interesting thing about DJing is that everybody sees that in a different way. If people feel my vibe that means that they read a little bit of my mind, which is, of course, the biggest compliment. I value that a lot in a DJ, when somebody makes the effort to tell a story.
There are so many different ways of DJing, and every day is different. I might have a certain kind of vision and I'm trying to work that out on the night because it was an idea that popped up during the afternoon… or it could be something that I had in my mind for a long time. It could also be just about one particular kind of track that's a challenge for me to drop – something really difficult or beautiful or so strong that you want to make it accessible for the crowd by building the right vibe around it. It drops and people are like, "Oh shit, I know what you mean; this is fantastic." It could be something really risky like a crazy pop record or a weird old record that nobody has heard of, or a very known record that nobody expected from you. That could be the middle of the set, and people just go home like, "Can you imagine? I just heard that track on the dancefloor, and it was really weird, but it was fantastic, and it's a memory for me that I can take home."
Can you give me some examples?
I recently discovered these guys from New York called Further Reductions and I was really enthusiastic when I picked up their record. It was definitely the first track that I wanted to open my set with at Berghain for the 10th anniversary. It was so refreshing for me I thought, "This is definitely a track I want to set the tone with."
I'm curious about that entire era of you DJing at Mazzo.
When I moved to Amsterdam around 1997, I ran into Steven, who goes under the name Awanto 3; he's on Rush Hour. He's a very talented DJ and was working at the record store at the time. I just ran in and asked for some records, and he was kind of surprised that I was actually into that type of music and we started having a conversation.
I was telling him, "Yeah, I'm really much into the whole electro kind of vibe. All the Detroit guys and the Dutch electro vibes and IDM from England and all that kind of stuff." He was like, "Oh wow, that's interesting, because I hardly know anybody who does it around here. Would you be able to bring some records tonight and we'll just do a little gig together?"
We hooked up, and before we knew, he had an opportunity to host a night at Mazzo on a Wednesday. He asked me if I was interested in doing something that was more like electro-based, booty, Miami bass, IDM, experimental. I was like, "Yeah, I'm totally up for it. It's not that I've been out there and played hundreds and thousands of gigs, but I'm definitely very excited about trying to make something work."
We founded this night called Electrics and we did that for three years solid on a Wednesday in Mazzo and also had the opportunity to take that on the road with us. Other clubs in Holland, a couple of clubs in Belgium that were interested in having us host the room. Most of the time, you had two rooms: one room doing a techno vibe, and then a smaller room doing a little bit of electro or experimental kind of stuff. There was interest from all these people doing parties with more rooms asking us if we wanted to do our concept.
Steven and I set it up, then we hooked up with Dexter, because those guys were old friends and he was working on some electro projects. That's how we also decided to start the Klakson label.
Klakson is pretty much dormant now, right?
Yeah. If there's nothing you need to release on a label, don't push it into releasing stuff that you're not convinced about. I kind of put it to sleep when I opened up Dolly. I needed a breath of fresh air to do different things that I didn't think would suit Klakson. I'm looking to open it up in 2015 with a new Dexter release. It was never dead, but it was just not doing anything, which is fine.
It's all about making the room sound pleasant with your music rather than putting yourself in the front, as the center of attention.
What were the most important lessons you learned as a DJ while running Electrics?
Being able to do a solid warm-up set. It's the most essential part of the whole night. It's a do-or-die situation. If you do a great job, it reflects on the whole night. If you mess it up, it makes it really difficult for the person that plays after you to create a great atmosphere. Learning how to open a room is the most valuable thing for a DJ: how to hold back, when to give more, and how to create a vibe. How to deal with an empty room and slowly start to warm up and build into a party. If you can do that, you can do anything, basically.
DJing is an underestimated profession. People think it's all about being out there and banging it into the room, throwing your hands up and being crazy and making connections with the audience. Well, you can make a connection with the audience, I think that's an important thing but it doesn't have to happen constantly. It's all about making the room sound pleasant with your music rather than putting yourself in the front, as the center of attention.
What were the most important business lessons you learned?
When we were doing those things back in the day, there was absolutely no sense of business, because there was no technical rider and no list of things a DJ needed. You just needed to be at the airport, pick them up, make sure that they had a place to stay, make sure that you paid the money that you owed them. Make sure that they felt comfortable and that the equipment was right.
Later on, it started being much more corporate than it was back then. We made loads of mistakes. If you would do that now, nobody would want to work with you anymore. There's a lot of demand now that there wasn't back in the day. I remember we booked Arabian Prince and we picked him up in my Fiat Cinquecento, which was as big as a shoebox. We didn't even think about the fact that maybe we should have gotten a bigger car to pick him up.