Berlin's exalted position in the clubbing world owes a huge debt to its political history. As the techno scene rose from the rubble of a city once divided, previously unused spaces provided room for a pioneering spirit; attracting DJs and producers from all over the world while natives found themselves caught in the midst of historic change. 25 years after the Wall was ripped down under the watchful eyes of millions, we caught up with three young producers born around that fateful time – Kobosil, Max Graef and Diego Krause – to learn how, in their four-to-the-floor vernacular, the trio use Berlin's infrastructure of labels, clubs and record stores to stand out.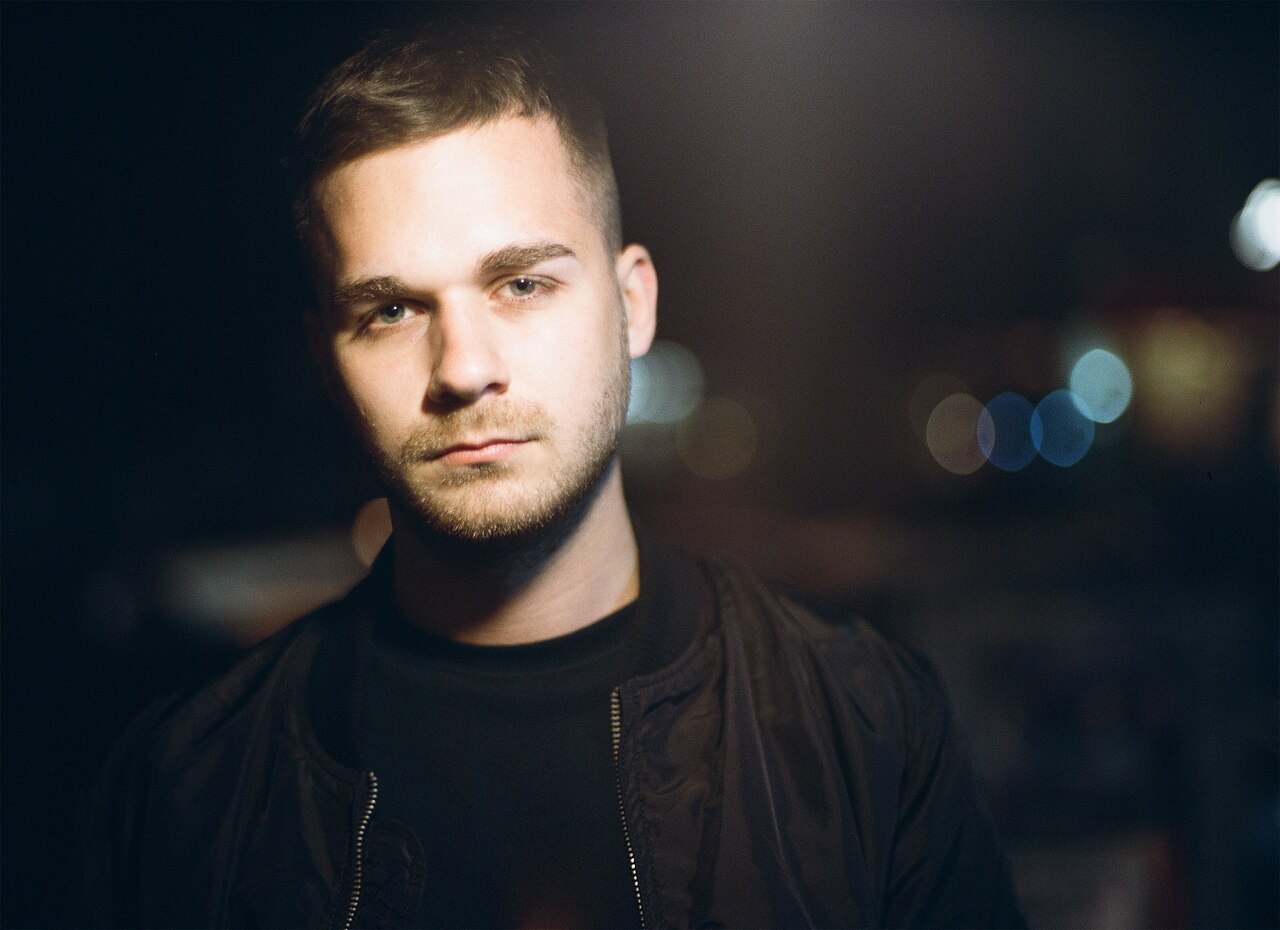 Sitting outside of a Neukölln Späti, Max Kobosil feels right at home. The 24/7 kiosk is in the same apartment building where the young Ostgut Ton signee spent his youth, and only a few blocks away from where he lives now. In between friendly exchanges with the store owner and a motley crew of intoxicated customers, Kobosil reflects on the changing face of his neighborhood. "I think it's cool that lots of people come to settle here in Neukölln with an open mind. This area used to be pretty rough. It wouldn't have crossed anyone's mind to just hang out here. The atmosphere is definitely less tense now."
Drawing a mental line through the middle of the city, you might think that Neukölln was once part of East Berlin. During the partition, however, the district was actually part of democratically governed West Berlin. In the early '00s, Neukölln gained notoriety for its high rates of crime, poverty and unemployment, and was stigmatized by local media as so-called Problembezirk. Though the district's cheap rents and cultural diversity soon paved the way for bohemian conquest – recently transforming Neukölln into the hippest part of town – it's still embedded with a sense of belonging for Kobosil. "There's a charm to the neighborhood that I wouldn't want to miss living anywhere else."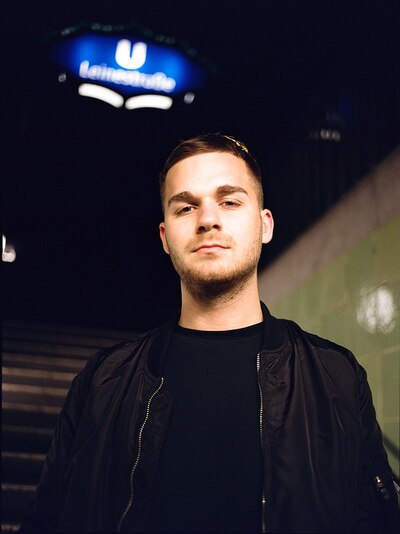 Kobosil's chugging, monochromatic sound fits right in with Berlin's techno stronghold, Berghain. "Ever since I first set foot in that place, I knew this is where I wanted to be. There was no other club that I could picture myself fitting into." Sized up against what he describes as the "flabby house" of clubs he'd tired of elsewhere, this new, "concrete techno" was at once epiphany and calling for him. "It wasn't simply about going out to party. At Berghain, it was more about the music and the experience."
Not long after, in the club's Eisbar, a chat with techno producer Andy Baumecker began the domino effect that would lead to his signing with Ostgut Ton's sub-label Unterton, featuring on Barker & Baumecker's remix EP alongside Blawan and Machinedrum, and seeing his name stamped onto his own, Ostgut Ton-released EP. "Even before I met anyone at Ostgut, I had set my mind on putting out that record. It was just something I really wanted to accomplish. When I first held the record in my hands it felt pretty surreal, and I was reminded of that dream I once had. How crazy would it be to travel to the moon? How crazy would it be to have a record on Ostgut? Like damn, this actually happened just like that now."
Following the release of his knife-sharp Contact EP on Unterton, Kobosil debuted on the Ostgut booking roster, was recruited by Berghain resident Marcel Dettmann for his MDR imprint, and worked his way into Pangaea's recent Fabriclive mix CD with whirring belter "Osmium." With such a sharp ascent in a world slavish to stalwarts, Kobosil is indebted to the infrastructure built by the Berlin techno generation that came before him. "[Ostgut] is a family business. I believe that's a recipe for success. They don't accept demos from people they have no personal connection with because that would make them lose their point of reference. It's a label for the people hanging out at their house."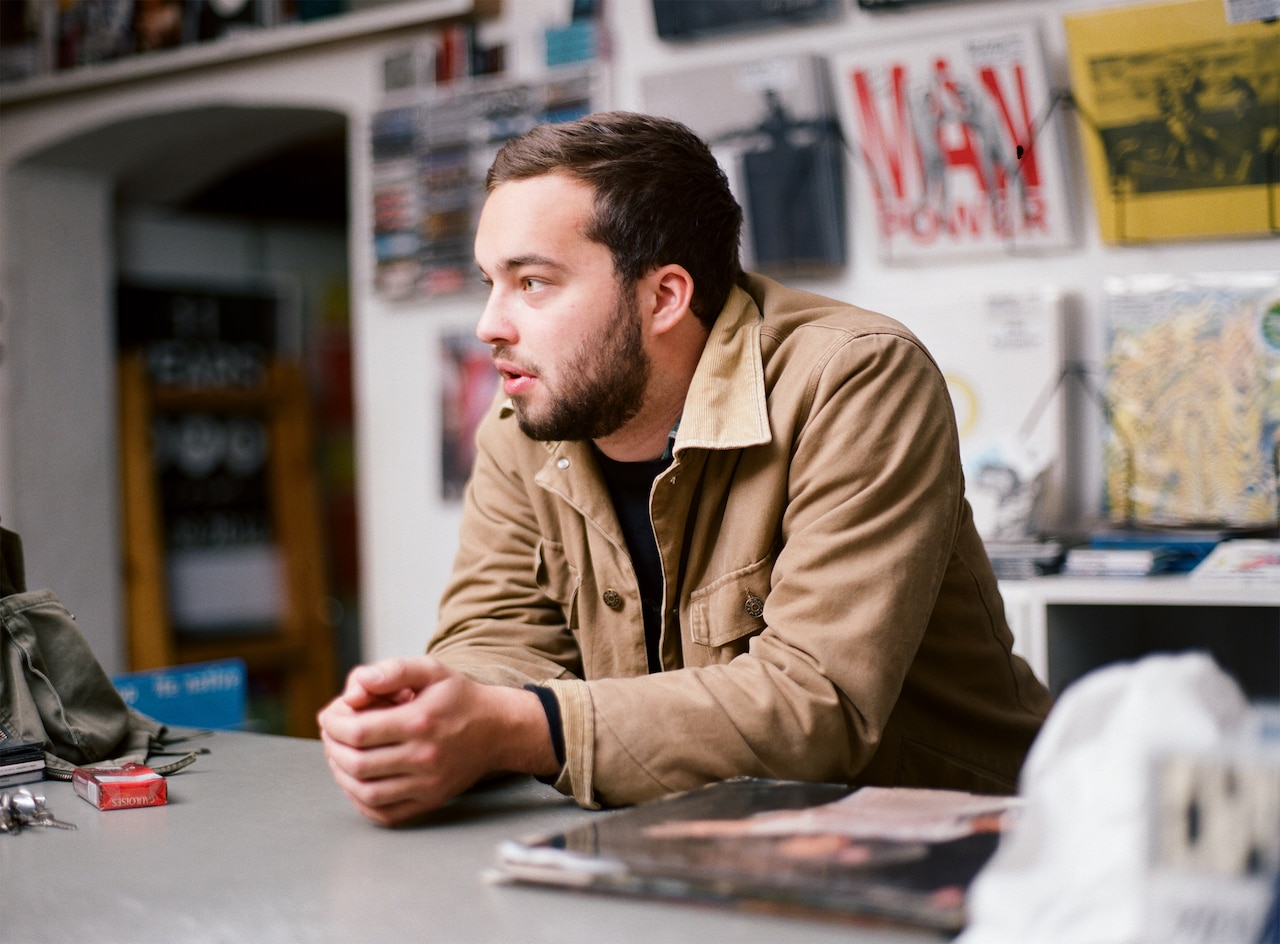 Hop on the M10 at Revaler Straße from Berghain and head a few stops towards Nordbahnhof, and you'll find another young Berliner whose career blossomed with the help of a local institution. 21-year-old Prenzlauer Berg native Max Graef got his break when popular vinyl hotspot OYE Records were the first to distribute Box Aus Holz Records, the label that Graef started with friends as teenagers. A year after running the label online, OYE's cosign put the Box Aus Holz name into the hands of DJs visiting the store from across the world.
Besides helping the crew (founded by Max, Fiete Trutler AKA TBone, Ludwig Labuzinski and Joschka Seibt) realize their vision of becoming a vinyl imprint, the community-oriented spirit of OYE helped Graef grow musical legs in other ways, too. "Markus [Lindner a.k.a. Delfonic] from OYE was important for me. He would always show me stuff where at first I was like, 'What kind of shit is this?' and then I ended up buying it anyway." Returning to Prenzlauer Berg after a two year stint in a London secondary school, the store on Oderberger Straße became Graef's proverbial hearth. The time spent digging in the OYE crates under Delfonic's tutelage eventually landed him a part-time job at the store, where he now helps out behind the counter once a week.
With OYE located just a short walk away from his apartment, much of Max's Berlin life plays out in a relatively small circle, and this affection for Berlin radiates in his productions. His debut full-length, Rivers of the Red Planet, was released in April by Copenhagen's Tartelet Records. Although a techno LP on a surface level, it's at a remove from notions of a "Berlin sound"; weaving house, acid jazz and instrumental hip hop together. The sluggish, off-kilter funk of "Running" pays dues to Dilla, yet other cuts like "Vino Rosetto" – with its acid-induced, prolonged euphoria – are Panorama Bar anthems. Whether played in a club or a living room, they're the work of a young producer whose home in the world's clubbing capital is diversifying.
Much like Neukölln, Prenzlauer Berg has borne the brunt of urban transformation. Formerly Europe's biggest connected redevelopment project in the '90s, the district has seen an influx of young families and more affluent tenants. Max saw this gentrification firsthand, and he doesn't wholly accept it in the way Kobosil appears to.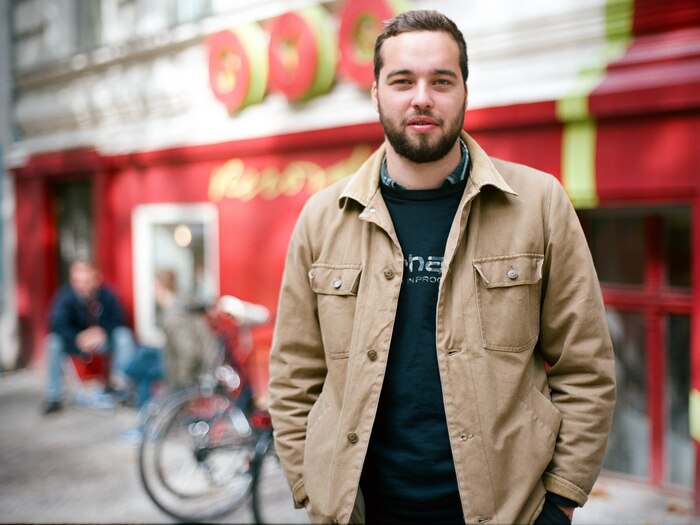 Nearly every club that Max partied in as a teenager has closed their doors. Drum & bass stronghold Icon moved to Kreuzberg, changing its name to Gretchen and diversifying its booking policy. Klub Der Republik – which Max fondly remembers for its funk nights – was forced to shut down after years of legal battles with its neighbours. Compared to the new residents Neukölln attracted and successfully integrated over the years, Prenzlauer Berg's gentrification feels entrenched.
With a hint of overstated Ostalgie and a chuckle, Max remarks that "you can hardly find comfortable spots to go out for a drink around here anymore, because of all this Wessi stuff." He plays with a loaded term: West Germany's relative decadence has historically been a cause for mockery from East Germans. Perhaps fruitlessly, Max prefers the places that remind him of a past he's barely old enough to remember. "Of course I like a lot of the Wessi things too, but I do miss the 'pure East' sometimes."
Born four years after the fall of the Wall, the political realities of a broken city are part of an imagined past for Max. Yet with both parents hailing from parts of Germany that were once GDR territory, and having moved to East Berlin in their teens, his identity is firmly tied to an allegiance with The East.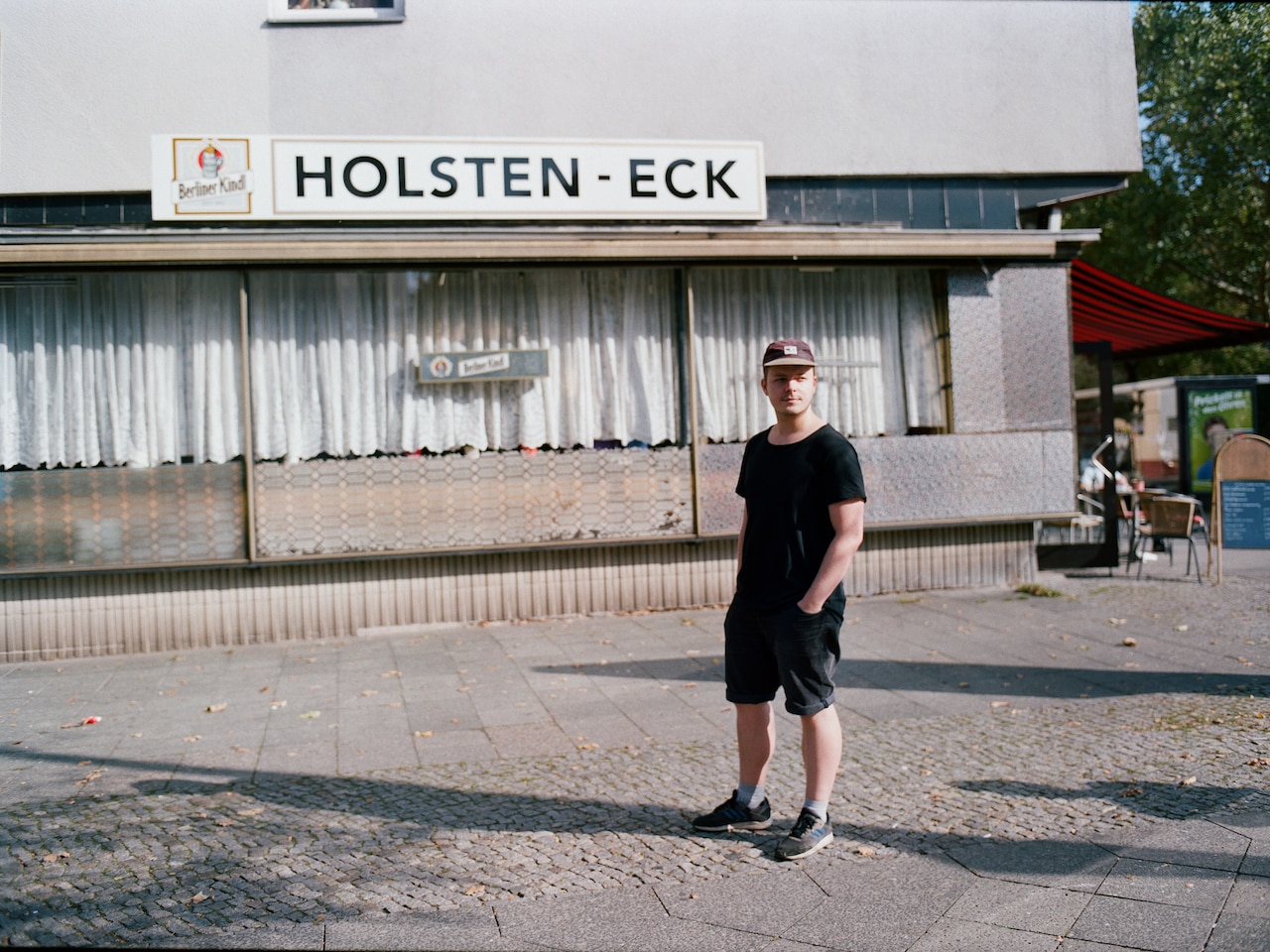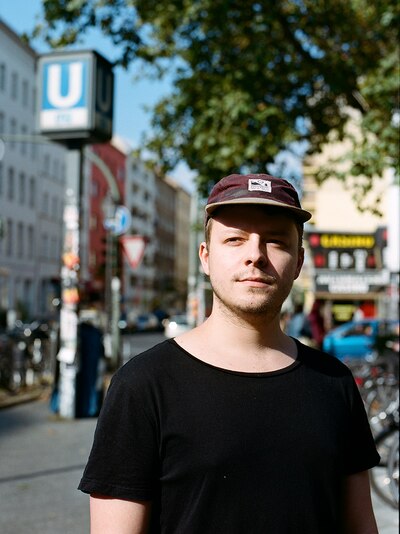 For Diego Krause, this loaded brand of localised patriotism took a while to get his head around. The DJ and producer was born in Berlin's eastern part of Mitte shortly before unification, but was raised in the western districts of Tempelhof and Kreuzberg. "At school, I would always keep it a secret that I'm Ossi. My friends were all Wessi, and I didn't feel comfortable telling them I wasn't. I really don't have a problem with that anymore now, though." In fact, Diego's relocation back across the Spree to Friedrichshain proved a seminal move in his pursuit of a musical career.
With its high concentration of clubs, Friedrichshain opened the door to a whole new world for a young man who had just moved into his first apartment. "Friedrichshain was like a fresh start for me." Diego's initiation into the area's clubbing scene went hand in hand with a new way of living, new friends and new music. Before, he was producing for the label of a mainstream German rap artist. The gig provided a glimpse into music as a profession and helped him learn the tricks of the trade, but turned out to be artistically limiting. "The [German hip hop] scene started to bore me. I was actively searching for something different." It led him to the same place it led Kobosil at a similar age – but one floor higher.
While Kobosil channels the raw, gargantuan techno of Berghain's main room, Diego Krause embraces the Detroit and Chicago-indebted sounds affiliated with its melody-bent upstairs sibling, Panorama Bar. Spacious synth stabs, deep kicks, and patient build-ups are a firm part of his repertoire. He traces formative experiences back to this space. "The first time I ever went up to a DJ to ask what's playing was when Italo Johnson played Panorama Bar. Their set really floored me. That was exactly the kind of sound I wanted to make."
With friends stevn.aint.leavn, Ed Herbst and Albert Vogt, and under the guidance of club scene veteran Cinthie, Diego went on to launch the Beste Modus label in early 2012. The crew had already been putting on parties (mostly in the back rooms of local hip hop nights, where they sharpened their skills as house DJs) when they ran into Cinthie on her after-hour duties at reggae open-air club Yaam.
"Cinthie has been involved with the scene in Berlin for something like 15 years now. She helped us land gigs at the relevant spots, which accelerated everything pretty quickly." Label nights at Prince Charles, Suicide Circus, Ipse and Watergate put the Beste Modus name on the map, and their limited, vinyl-only releases became sought-after collector's items. With their new sublabel Unison Wax hot off the press, the Beste Modus buzz continues to build. (The celestial sheen of UW01 and the earthly feel of UW02 in particular have turned heads.)
Just like Max Graef, Diego also recently moved back to the area of his youth, Bergmannkiez in Kreuzberg. After spending time with these three young artists, it really feels that many younger Berliners appreciate of what their city has become, and are willing to soak in every bit of it. "At some point I do want to get out, but I always fear that I might miss something," says Diego.
Looking at the cast of young Berlin natives operating in the city's house and techno world – a more broadly cast net would pull in members of Graef's Box aus Holz crew and Krause's Beste Modus, Alex.Do of iconographic techno imprint Dystopian Records, as well as Kobosil's friend and neighbour Somewhen – commonalities appear. From bone-breaking techno to delicate deep house and dusty cratedigger excursions, their work is a testament to a very Berlin way of calling historic foundations – and divisions – into question. "It's a heavy burden that young Berlin producers have to carry," Kobosil acknowledges. "I think I'm speaking for all of us in saying that we're not just trying to swim with the current. We want to add something new to the scene."
Header image © Steve Braiden