Revolutions On Air: An Introduction
New York radio from 1980 to 1988 was a hotspot where DJ culture, sampling, remixing, and new musical forms mixed and melded, a sonic tidal wave that still reverberates today. As a companion piece to our documentary Revolutions on Air, Vivian Host explains how Shep Pettibone, Mr. Magic, Tony Humphries, and Latin Rascals made the airwaves sing from the Boogie Down to Bed-Stuy to Berlin.
New York City between 1980 and 1988 was a crucible of musical styles: hip hop (then brand new) melting together with boogie and electro, disco and funk dancing elegantly towards their doom, New Wave and punk making way for the first strains of house music and freestyle. Nowhere was the intertwining of these threads more obvious than on the radio, where a handful of DJs – themselves producers and remixers in their own right – were creating a conversation between the underground sounds of the clubs and the streets and the mainstream.
This was the era of the remix, the dub, and the Mastermix; DJs like Tony Moran of Latin Rascals and Tony Humphries would use reel-to-reel tapes to craft their own exclusive remixes of tracks like Strafe's "Set It Off" and Hashim's "Al-Naafiysh" and then drop them on air straightaway. Radio shows like the Kiss FM Mastermix and WKTU's Paco's Supermix took DJ culture out of the Boogie Down Bronx, the Brooklyn block parties, the Downtown danceterias, and into the mainstream; these shows were taped to cassette and spread virally throughout the world, sowing the seeds for what is now a global DJ culture so entrenched it seems hard to think of it ever not existing.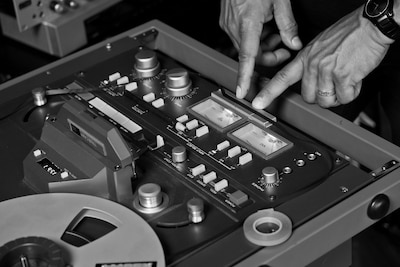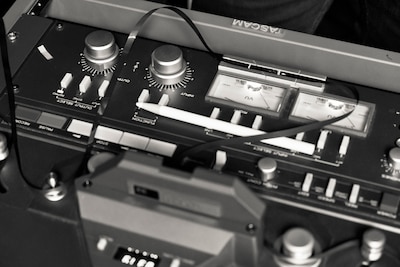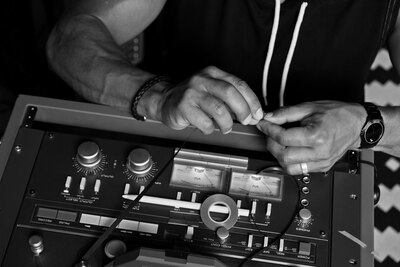 WBLS 107.5, the country's first black-owned radio station, led the charge in the late '70s, starting with the appointment of a flamboyant program director and DJ named Frankie "Hollywood" Crocker, who coined the term "urban contemporary." When Frankie wasn't riding into Studio 54 on a stallion or inviting female listeners to take a bath with him, he was breaking records like Manu Dibango's "Soul Makossa" or heading to Paradise Garage to trainspot Larry Levan's latest finds.
And that wasn't the only thing stirring on the NYC FM dials. In July 1978, WKTU 92.3 switched from the "soft rock" Mellow 92 to Disco 92. Their star DJ quickly became Queens native Ted Currier, who launched the station's Studio 92 dance parties and their on-air mix shows of the same name. Currier was also a sometime A&R man for Capitol and resident at Downtown nightspot The Funhouse (Jellybean Benitez would eventually take over his slot in April 1981). Currier would eventually switch over to Crocker's WBLS, but not before inspiring Shep Pettibone, who created his first Mastermix – of MFSB's "Love is the Message" – while at WKTU in 1980.
In 1983, Kiss-FM hired program director Barry Mayo, who became determined to unseat Frankie Crocker as the king of NYC radio.
Pettibone became one of the key players at Kiss-FM 98.7 (WRKS), which launched in 1981. He was a record producer, remixer, songwriter, and club DJ, and left his indelible mark on the '80s via his work with Madonna, Pet Shop Boys, and Salsoul Records. On the radio, though, Pettibone became legendary for his Mastermixes, exclusive re-edits of hit tracks that used clever tape splicing, delay effects, and TR-909 drum fills to give them a whole new rhythm and excitement. (Shep's edits become so popular that Prelude Records released 98.7 Kiss FM Presents Shep Pettibone's Mastermixes in 1982.) Pettibone had to fill 16 hours of weekly music programming with new mixes and brought a young Tony Humphries on board to help. With Shep producing early Madonna tracks and remixing New Order, and Tony roadtesting the latest cuts from Mtume and Chaka Khan straight from New Jersey's Zanzibar club to the FM dials, Kiss-FM was a must listen.
In 1982, Frankie "Chief Rocker" Crocker brought Mr. Magic – a mobile DJ who had his own show on WHBI – over to WBLS. With their show Rap Attack, Queenbridge-based Mr. Magic and his sound engineer/producer Marley Marl brought rap to the radio for the first time, influencing everyone from Russell Simmons to Bobbito & Stretch to Notorious B.I.G. (who namechecks them in "Juicy"). The two also formed the Juice Crew – with Marley producing hits for the likes of Biz Markie, Big Daddy Kane, Roxanne Shanté, and MC Shan.
Reigning rap radio king Mr. Magic wasn't too happy that a new blood was challenging his seat and quickly launched a real rap attack, dissing Red Alert on-air.
And then in 1983, Kiss-FM hired program director Barry Mayo, who became determined to unseat Frankie Crocker as the king of NYC radio. Mayo wasn't a hip hop fan, but saw its huge potential. He made Kiss-FM the first station in the United States to put rap in regular rotation (with Run-DMC's "Sucker MCs") and also gave Harlem's Kool DJ Red Alert his own show. Reigning rap radio king Mr. Magic wasn't too happy that a new blood was challenging his seat and quickly launched a real rap attack, dissing Red Alert on-air. The rivalry only intensified when crews affiliated with the two DJs began trading barbs on record, with Magic and Marley's Juice Crew going head to head with Red Alert's boys in Boogie Down Productions (BDP) in hip hop's first legendary beef, sometimes known as The Bridge Wars. The competition only fuelled listener imaginations, which were already being widened by a sonic palette that sampled and recombined disco, funk, punk, reggae, rock and everything in between.
It was a wild time on the radio through the end of the 1980s, with Magic and Marley and Red battling it out for hip hop supremacy, and Shep and Tony cutting it up from the clubs to the studio to the airwaves. A flip through the dial could reveal mega-mixing dream team Latin Rascals (Albert Cabrera and Tony Moran), hip hop legend Chuck Chillout, Cutting Records' Aldo Marin, Timmy Regisford (of The Shelter fame) and his friend Merlin Bobb, or Paco Navarro, whose Paco Supermixes – every weekday at 4 PM on KTU – featured DJs such as Aldo Marin, Joe Causi, and Jose "The Animal" Diaz taking on disco, Italo, electro, and freestyle.
Today, New York City FM radio is no longer the first place to find breaking underground sounds.
Eventually WKTU signed off the air for a while, but in 1986 WQHT – then called Hot 103 – picked up the torch. DJs like "Fast Freddie" Colon, Scott Blackwell, and David Morales continued to break new house and "crossover" hits on the frequency into the '90s, even after it moved places on the dial and transformed into Hot 97 (97.1 FM) in 1988. Hot 97 is best known now as NYC's most iconic hip-hop and R&B station; it's the home of DJs like Funkmaster Flex, Bobby Konders, and Kay Slay but it's predominately the same rotation of current hip hop hits than any sort of club-mix format.
By the late '80s and early '90s radio was becoming more streamlined and playlisted; many DJ mix shows were taken off the air and replaced with carefully generated playlists and rotations of the biggest pop and hip hop hits. KISS FM signed off the air in April 2012, after 30 years. After several changes, WBLS and WKTU ended up back in their original format; Marley Marl continues a show on WBLS and WKTU is NYC's dance station that often hosts throwback freestyle and '80s dance parties. But New York City FM radio is no longer the first place to find breaking underground sounds and club mixes like it was back then.

Here are a few mixes to give you a taste of the style. More can be found by poking around Deep House Pages, combing MixesDB.com and going to DJ Spinna's house.

Latin Rascals – KISS Mastermix Dance Party (1984 New Years Eve)
Nearly 80 minutes of wonderment from Latin Rascals, perfectly encapsulating how freestyle, hip hop, electro-funk, and pop fit together. All the gunfire drums, vocal stuttering, and 808s and Linndrums you can handle, with some hot re-rubs of Strafe's "Set It Off" and Newcleus' "Jam On It" to boot. Essential.

WBLS 1986 with Mr. Magic & DJ Marley Marl
It's a special thrill hearing super-rocking DJ Mr. Magic give out shout outs to his listeners in the Boogie Down and Do-or-Die Bed-Stuy as he and Marley drop then brand-new Juice Crew cuts, including MC Shan's "The Bridge," with plenty of wikki-wikki.

Tony Humphries and Shep Pettibone 98.7 Kiss FM NY Mastermix
Nearly an hour and a half of uplifting vocal disco, funk, and dancefloor soul selections where you can hear the seeds of the kind of warm, soulful house that would become Humphries' trademark.

Kool DJ Red Alert Mastermix Live 98.7 Kiss FM (1985)
An uptempo old-skool hip hop session that shows Red's talents at stone cold party rockin' with plenty of quick cuts and forgotten true-school cuts as well as the obvious jams from Bambaataa and Sugarhill Gang.

Disco 92 WKTU Studio 92 Mix by Ted Currier
For a little taste of what was going just prior to 1980, let Ted take you for a short, sweet ride on the high-energy disco train.

Paco's Supermix by the Dynamic Duo
The Dynamic Duo (Tommy Musto & Tommy Sozzi) show how the mastermix gets done, slicing and dicing "Dominatrix Sleeps Tonight" together with Dynamix and Imperial Brothers, with a little snippet of Paco's smooth talking to kick things off.