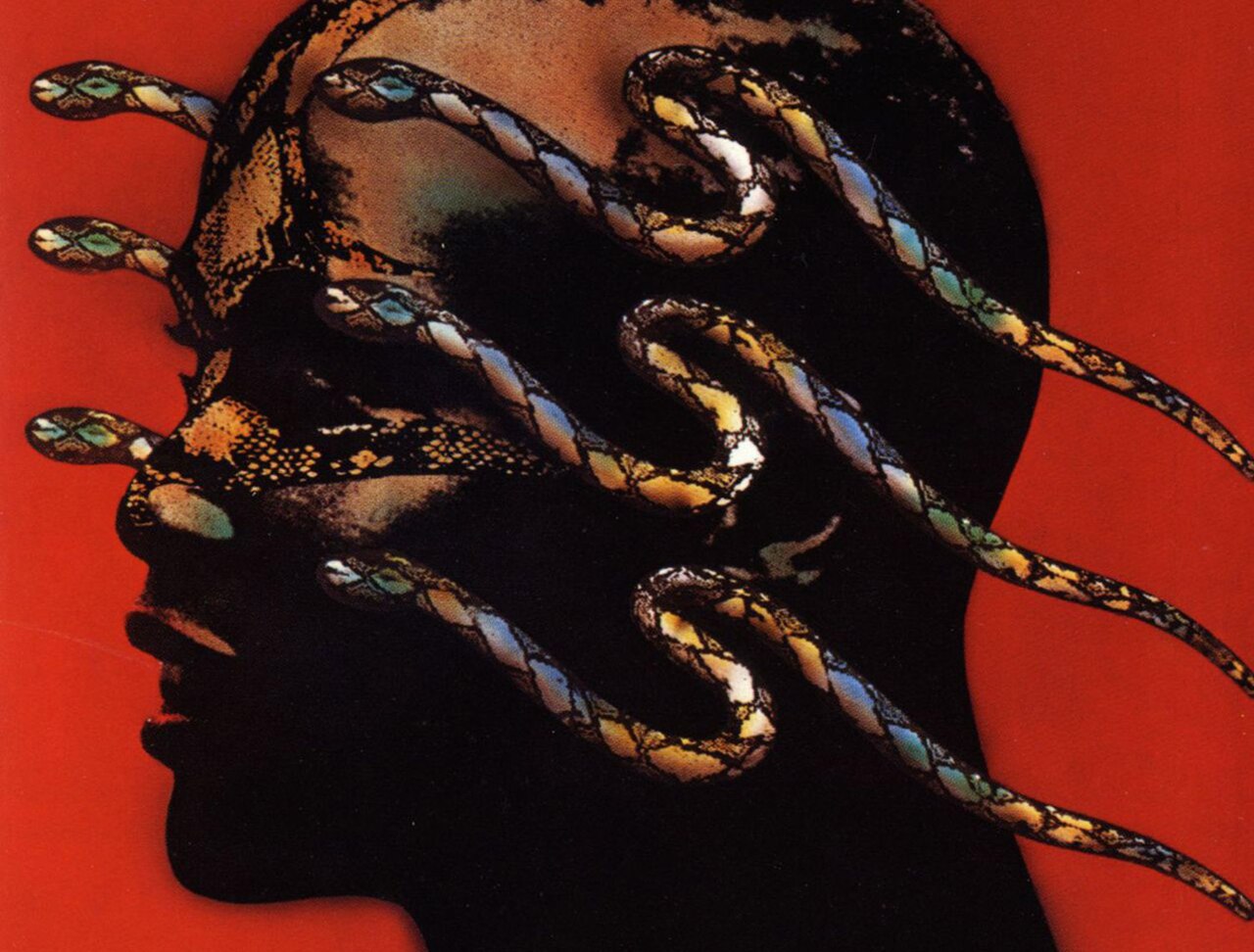 Compositions of New Jazz: AACM Essentials
The Association for the Advancement of Creative Musicians, or AACM, was founded in Chicago on May 8, 1965. As it passes its 50th birthday, it is not an exaggeration to say that the organization changed the shape, texture and attitudes of contemporary jazz.
More importantly, the AACM fostered a feisty DIY ethos, especially among iconoclastic musicians loath to lose control of their vision. Created in the cauldron of the ongoing Civil Rights Movement, it was unabashedly political in its approach to race relations. But these beliefs fed into a daily commercial practicality that involved banding together to control the means of production – the ensembles, venues, compositions, marketing, all were created from within.
The AACM planted its flag outside of New York City, long the Mecca of mainstream jazz. Its Chicago roots unearthed a jazz informed by blues, gospel and the chitlin' circuit as well as bebop, swing and Euro-classical musics. Performance art and Afrocentric ritual and rhythms became part of a fierce and glorious atmosphere of experimentation.
What follows is a chronological list of ten essential records by musicians integrally associated with the AACM. It is meant to be only superficially comprehensive, skimming signature highlights from a wide swath of incredible yet foundational music. One could easily choose different projects to document the primacy of Muhal Richard Abrams, the Art Ensemble of Chicago, Henry Threadgill, and other AACM members. My selections are based on a blend of personal taste, depth of influence, and breadth of history. Unfortunately, in some cases, availability was also a consideration – in this modern age of digital and wireless accessibility, too many landmark recordings are "out of print."
But don't let that discourage you. These are just some of the shinier, heavier pieces of valuable ore in the mother lode that is the AACM. The deeper you dig, the richer you will become.
Roscoe Mitchell - Sound
This 1966 album is the landmark beginning of innovation and influence for AACM member recordings. It delivers a delicious foretaste of the acerbic whimsy and kinetic chemistry that alto saxophonist Mitchell, trumpeter Lester Bowie and bassist Malachi Favors would soon showcase in the Art Ensemble of Chicago.
"Ornette" bookends dissonant blues around a cartoon stampede of horns (including tenor Maurice McIntyre). "The Little Suite" unveils the disparate instrumentation – Bowie on harmonica and flute, Mitchell on clarinet, McIntyre on cello, a raft of bells, whistles and other percussion from Alvin Fiedler and the rest of the sextet – that would become common to avant garde jazz. And "Sound" creates the sparse, capacious canvas that allows notes singular status, and silence its own riffs and accents – another foundational influence that to this day perches on the cutting edge of jazz.
Anthony Braxton - 3 Compositions of New Jazz
It was a weighty toss-up whether to name this 1968 album or Braxton's torrid, horn-shredding solo performance, For Alto, from a year later, as the more essential. 3 Compositions gets the nod because of the inclusion of AACM founder Muhal Richard Abrams on piano, along with the dynamic duo from St. Louis, trumpeter Leo Smith (later adding Wadada to the beginning of his first name) and violinist Leroy Jenkins.
Yup, no "rhythm section" per se, although the indefatigable Abrams and percussion by group members provide those parameters when necessary. This is a rich stew of pungent, gnarly horn passages, sections beholden to Arnold Schoenberg and other early 20th Century composers, and a vivid harbinger of the renegade intellectualism that Braxton has now pursued on scores and scores of subsequent recordings.
Art Ensemble of Chicago - Fanfare for the Warriors
How and where to honor the Art Ensemble of Chicago on this list was a real quandary. If the five-disc chronicle of their group and individual-member beginnings, 67-68, was still in print on the Nessa label, it would be included. But no single disc definitively captures the rambunctious daredevilry, humor, theater and conceptual majesty of the most celebrated ensemble to emerge from the AACM.
Fanfare for the Warriors, from 1973, contains a plangent version of Roscoe Mitchell's hallmark "Nonaah," and signature works by Joseph Jarmen (the fire-spitting title track) and Lester Bowie ("Barnyard Scuffel Shuffel," which jumps from moody piano to cacophony to horn-driven bop swing). Muhal Richard Abrams guests on piano. Because it is a relatively rare studio recording, and on a major label, it sounds better and contains fewer sight gags and caterwauling than the many live albums of the time – but is still feistier and more coltish than their later mature works on ECM. It opens with poetry and closes with jovial group vocals. And it holds up really well over 40 years later.
Air - Air Time
The trio Air provided a breakthrough forum for the compelling contemporary composer Henry Threadgill, who has a gift for writing puckishly compulsive songs that feel like group improvisations. The symmetry that the flautist-reedist Threadgill established with drummer Steve McCall (one of the four original founders of the AACM) and bassist Fred Hopkins, was elastic, the playing frequently spare and yet ever virtuosic.
All Air discs are worthwhile, and many are partial to Air Lore, which hauls Scott Joplin and Jelly Roll Morton into the avant garde of jazz, but Air Time may be their most consistent and representative effort. It includes "G.v.E.," sprung from Hopkins' interest in the bass zither in the music of Berundi, which is also is the best showcase for Threadgill's notorious hubkaphone, a collection of differently-pitched hub caps. Threadgill's "Keep Right On Playing Thru the Mirror Over the Water," was originally part of a suite for percussion and reveals McCall to be a master of timbre and group timing. There's never been another ensemble quite like Air.
George Lewis - Homage to Charlie Parker
Formalism and structure are not what come to mind when you think about the AACM, but innovative rigor is embedded in the organization's DNA and 1979's Homage to Charlie Parker is the crowning example. Lewis is a trombonist-composer-conceptualist who also authored the definitive history of the AACM, A Power Stronger Than Itself.
Musicologists revel in how "Blues" is gracefully unfurled via four simple but shifting diatonic choruses harmonically based on the blues. The other 18-minute piece that comprises the disc is the title track, which, like the first, is as beautiful and delicate as a sunrise, the opposite of Bird's blitzkrieg bebop (Lewis explains the connection in the liner notes). The quartet includes pianist Anthony Davis, Douglas Ewart on reeds and percussion, and Richard Teitelbaum on synthesizers, with Lewis also deploying various electronics in addition to trombone. They cup this distinctively creative, deeply spiritual music in their hands as a humble offering.
Amina Claudine Myers - Circle of Time
Pianist-composer Amina Claudine Myers went through venerable bop masters Gene Ammons and Sonny Stitt before hooking up with AACM titans Lester Bowie and Muhal Richard Abrams in the '70s and '80s. 1983's Circle of Time takes the piano trio format to church and the fields, massing gospel, blues, jazz and soul into rich clumps of African American history.
Myers displays her ample piano chops on the modal bop churner, "Louisville," and the intensely arpeggiated "Christine." Her vocals range from the luxuriating repetition of "Plowed Fields" to the shrewdly restrained gospel testimony of "Do You Wanna Be Saved" (where she doubles on organ and piano) to the declamatory vocalese liberties taken on the closing title track. She is ably supported by drummer Thurman Barker and bassist Don Pate, whose bowed intro highlights "Clock." Circle of Time is in the middle of her career sweet spot, which includes Salutes Bessie Smith (1980) and Jumping in the Sugar Bowl (1984).
8 Bold Souls - 8 Bold Souls
8 Bold Souls is probably the most underrated and criminally under-recorded ensemble relative to their talents in the AACM pantheon. What makes the well-named octet so distinctively crisp and versatile is the writing of leader Edward Wilkerson Jr., whose arrangements wring forth surprising sonorities that can be piquant or plush, the mood flipped from searing to indolent with remarkable élan, sometimes within a single song, as on "The Hunt" and "Dervish."
This 1986 eponymous debut reveals an ensemble fully bloomed, with Wilkerson deploying the tuba of Aaron Dodd and the cello of Naomi Millender in odd places years before it became a "new music" trend. "Shining Waters" imitates a swing-era big band thrillingly run amok via Dodd and clarinetist Mwata Bowden, whereas "Through the Drapes," is as thick and dark as its title implies. If you can't dredge up a copy of the disc (it has been in and out of print a few times), check out the lively Ant Farm (1994) on Arabesque, or the highly praised Last Option (2000) on Thrill Jockey, which sadly stands as the ensemble's swan song.
Muhal Richard Abrams - One Line, Two Views
More than anyone, Abrams is the polestar of the AACM, an original founder and the first President of the organization. There is a surfeit of viable options in his vast catalogue that could be included here, from his auspicious debut Levels and Degrees of Light (1968) through his raucous big band album Blu Blu Blu (1990) and into SoundDance (2011). But 1995's One Line, Two Views, is the masterwork, the giant seine that captures the composer-pianist's enormous breadth of style, timbre, scale and mood.
Working with a ten-piece ensemble, Abrams glides from the dense orchestrations of "Textures 95" into the harsh swing of "The Prism," with trumpeter Eddie Allen quoting "Tequila." "Hydepth" melds the sonorities of acoustic bass and bass clarinet and becomes a showcase for Marty Ehrlich on the latter instrument. Rapid-fire piano and accordion ignite a fanfare for Abrams' recently deceased colleagues on "Tribute to Julius Hemphill and Don Pullen," and "11 Over 4" features violinist Mark Feldman prancing over some bruising horns. The extended closer, "Ensemble Song," has impressionistic strings, percussion and spoken-word prose and poetry before closing with some Crescent City blues.
Nicole Mitchell - Hope, Future and Destiny
Mitchell's ascendance on the Chicago jazz and arts scene assuaged any trepidation over the AACM's capacity for rejuvenation. Hope, Future and Destiny was a part of an onstage production involving dozens of local actors and musicians and the songs were a glorious stylistic gumbo. While both traits are consonant with AACM tradition, Mitchell has more of a New Age and less scabrous bent to her Afrocentrism that goes down like a cool drink of water. Her clarion flute is tagged by rippling trumpet from Corey Wilkes on "Wondrous Birth." Trombonist Tony Herrera and Mitchell's entire Black Earth Ensemble swagger and swing with a dollop of P-Funk on "Curbside Fantasee," then slip into Sweet Honey in the Rock mode on the vocal harmonies of "For Daughters of Young Love." The appropriately-named violinist Savoir Faire is another standout, especially on the gorgeous "In the Garden." Mitchell became the first female president of AACM from 2009-10 and continues to cut sprawling, ambitious multi-cultural projects.
Jack DeJohnette - Made in Chicago
Made in Chicago ties up this collection of essential recordings with a resplendent bow. It features three AACM icons – Roscoe Mitchell and Henry Threadgill, with whom DeJohnette went to junior college on Chicago's south side in the early 60s, and Muhal Richard Abrams, who mentored them all. Bassist Larry Gray rounds out the quintet, which was handpicked by DeJohnette and opened the 2013 Chicago Jazz Festival with this stunning debut performance. Mitchell's circular, repetitious "Chant," has the saxophonist roaring without cease and keening alongside Threadgill in spellbinding fashion, with Abrams, just weeks from his 83rd birthday at the time, hammering chords while DeJohnette and Gray bend and apportion it all into lyricism. All four Windy City legends contributed songs just for this occasion, then closed with a six-minute group improvisation entitled "Ten Minutes." The gig was so successful that the Made in Chicago ensemble have forged ahead with more tours and planned albums. Ditto the magnificent AACM.
Header image © Art Ensemble of Chicago - Fanfare for the Warriors cover