The House of twigs
At the dress rehearsal for Congregata, you hear FKA twigs before you see her. Upon arrival at the Brooklyn Hangar, she is still invisible – hidden behind dancers and dark lighting – but her presence is undeniable. And as a mass of bodies goes up in rhythm, she's there, the very nucleus of it all.
What became clear throughout my time spent in the rehearsal for Congregata, though, is that the "all" is just as important as the nucleus. The show is a literal coming together of the friends and collaborators that were instrumental in bringing her first full-length, LP1, to the world. And, as anyone in vogue culture will tell you, a house is only as legendary as its children.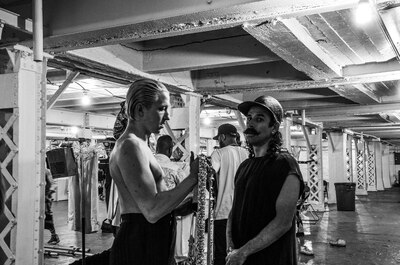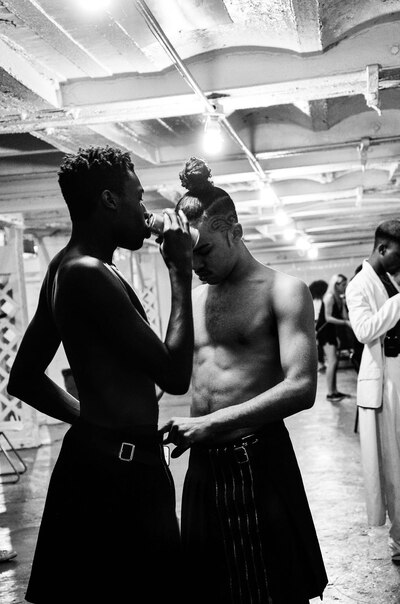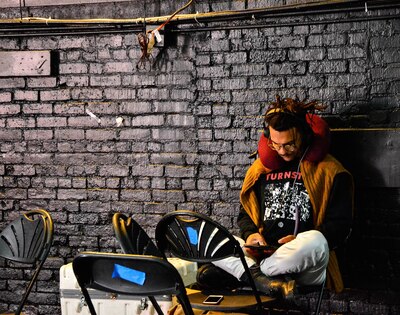 Many of her collaborators are friends she met while living in London for the past decade. Some connections are more recent, but all feel of equal importance. Tic, the producer she worked with on her first EP, shakes his head when asked if he is the band director. "I like to keep the band democratic." Then he jokes how that might sound totalitarian itself.
The democracy extends to the multiple choreographers and freestyle dancers as well. Congregata features English krumper Dominant (founder of the Wet Wipez crew) and Benjamin Milan, a vogue star whom she met at a London club, in addition to choreographers like Aaron Sillis (Rihanna/Katy Perry) and Ryan Heffington, who recently worked with Sia. She even asked four New York vogue legends: Derek Auguste, Alex Cephus, Javier Ninja, and Leiomy Mizrahi (along with MC Dashaun Wesley) to battle in the show. As a nod to their status, she's not choreographing them – she actually gets chopped on stage – and instead simply basks in the honor of their added presence.
"She just manages to give everyone freedom, down to the band. They have their structure, but it's free how they play," Dominant says. I meet her band members while sitting out front during lunch. They tell me how they've only started to play for her recently – despite knowing her since they were "wildin' in the clubs" as kids. It's twigs, so they're more than happy to participate. She was their friend before she was an artist, and this is a part of making her vision come to life.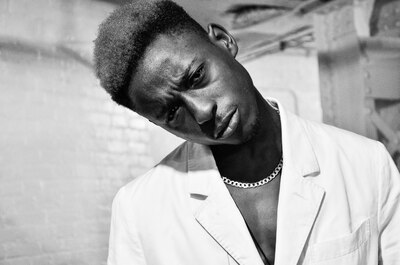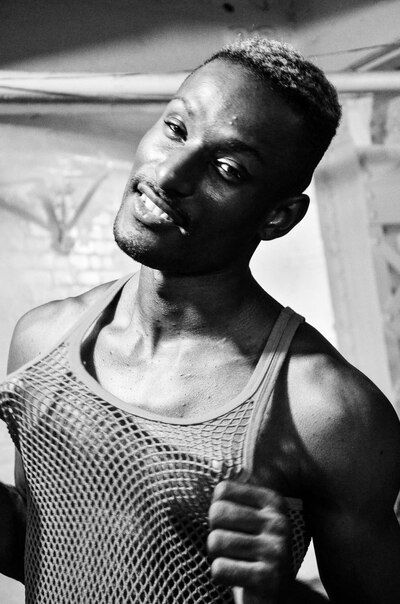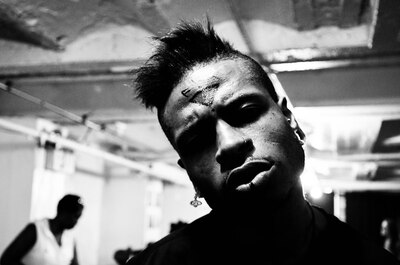 Her attention to detail extends to every aspect of the show. The lighting and stage director Tobias G. Rylander tells me that she may not always know exactly how to do it, but is sure of what it should be. Tic, meanwhile, says that she's become a great producer in the past year. And those striking music videos? She produced and directed many of them herself.
When I arrive to the rehearsal, twigs is in the middle of run-throughs and still singing full-on live. This shocks me. Is she not worried about losing her voice? It becomes clear, however, that she is constantly aware of all, deliberate in her actions. She's even practicing the little noises and ad-libs that accompany the routines. (It's also commonplace to see her walking around softly singing riffs and twirling her hands above her head in practice.) During her scheduled costume changes, she runs to the front of the house to watch the others, giving the team notes. After the run-through, Ryan Heffington tells me she's cutting a number from the show. It's not about how much she can shove in, it's about what works for the bigger picture.
"Instead of having that boundary where you categorize something and you don't mix...you can share [different styles] because you can all connect in the same way," Dominant explains. "twigs is the connection. She really breaks that boundary. She's like 'This is house, this is krump, this is bone-breaking. What can we do from that?'" Throughout rehearsal I see the dancers give each other props on subtle changes or ask about putting in a new move. There's no genre consideration: the krumpers ask the voguers and so on. "Relationship and talent and being able to collaborate in a true sense with people and that's essentially what originality is: when you're just with your people and it's your background," says twigs.
It takes time to build a family. To be able to put that on stage, it cements all those years of training, all the laughter we've had together, all those stories that we have.
When I arrive on the last show day, the entire crew of dancers is dancing – a few shirtless – in the parking lot. The playlist includes Bobby Shmurda, A$AP Ferg, R. Kelly and dancehall. Seeing this, it becomes clear that the show is simply an organic outgrowth of her life with these friends. She says the routines are things she has seen them do hundreds of times in London, "under a bridge, in the rain."
twigs began to plan Congregata after feeling disappointed by her previous shows. "I just knew I had so much more inside me that I wanted to give as an artist. So I started thinking about my dream show: What would it entail? What type of dancing? Who would I have in it?" She wanted a chance to fill the show with elements that she couldn't present on a regular multi-city tour – complex choreography, intricate lighting schemes. But while certain parts of the show see her reaching toward pop-level production, you'd never mistake it for anyone but twigs: The Alexander McQueen costumes, for instance, are supplemented by pieces put together by her mother.
For some, this is their first time in the States. One of her dancers asks how to find the hot "sistas" in New York. He's never heard of Bed-Stuy.
Everyone on the stage is from her London crew, her "besties." For some, this is their first time in the States. (They are based in the Lower East Side, and one of her dancers asks how to find the hot "sistas" in New York. He's never heard of Bed-Stuy.) Even her photographer, Paula Harrowing, whom she also consults on ideas, packed her bags after a last minute call – something she says she'd only do for twigs. Her collaborators, likewise, feel privileged to be participants. They describe it as surreal to see twigs on this type of stage. As Benjamin Milan puts it, "She's such a generous person. She gives all of us so many opportunities and she lets us shine. Here, we're being put in the forefront and she's not intimidated by that. It lifts her up as well."
twigs agrees. "I want people to touch what I'm doing, emotionally. I have an exceptionally talented group of people around me. It takes time to build a family. To be able to put that on stage, it cements all those years of training, all the laughter we've had together, all those stories that we have. And then people can see it's real. If you can't touch it, it's not real."

Header image: Drew Gurian