How Fruity Loops Changed Music-Making Forever
Laurent Fintoni explains how the easy-to-use software made an enormous impact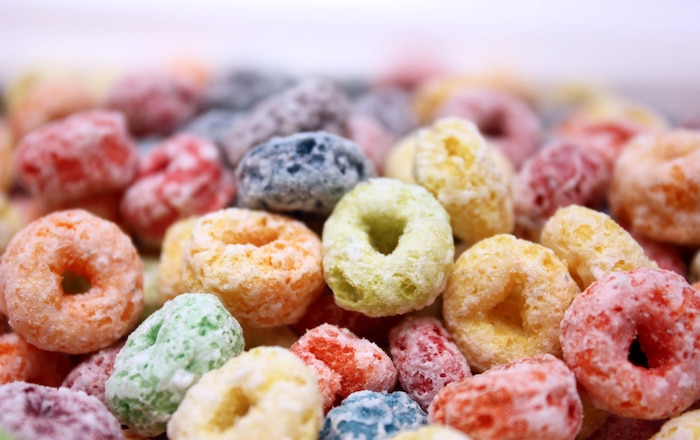 There's a saying that "it's not the tool, it's the artist." In the case of FL Studio, though, you could argue that the tool helped shape the artists just as much as the artists helped popularise the tool. Despite its modest beginnings in Europe's bureaucratic heart, FL Studio – formerly known as FruityLoops – became the defining music software of the '00s. In the UK it was integral to the development of grime and dubstep – and elsewhere it has been a technological driver in hyper-localised scenes such as The Netherlands' Afro-Caribbean bubbling and Mexico's tribal guarachero. Even hip hop owes a debt to FL Studio, as the software enables the productions of Academy alumni Hudson Mohawke, Hit-Boy, Lex Luger and 9th Wonder.
FruityLoops is an unlikely success story. It originates with a company called Image-Line, whose early software offerings included Porntris – an adult version of Tetris. That all changed when they hired a French developer by the name of Didier Dambrin. Despite having no musical training and little interest in making music, in 1997 he developed FruityLoops 1.0 as a MIDI-only step sequencer. Inspired by the Hammerhead Rhythm Station, an emulation of the TR-909 drum machine, and Rebirth 338, an early software synthesiser, FruityLoops was an attempt at merging the two into something new. Image-Line wasn't sure what to do with Dambin's creation but once they shared it with the world, people figured it out. Days after the demo was made available on the company's website, the servers crashed under the weight of demand.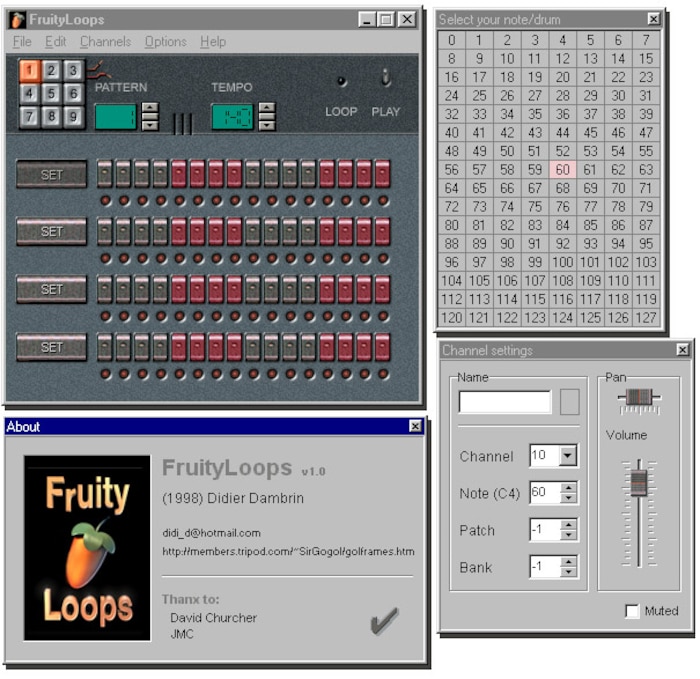 Keeping the simple and addictive interface that had made 1.0 a hit, FL soon evolved away from MIDI and towards audio. Dambrin was convinced that audio-generating music software would soon overtake MIDI-based ones and as such he credits FL's early success to timing. Though FL didn't start out as a sequencer, he noticed people were using it as such and so Image-Line soon added sequencing and a sample-based drum machine to the package, two cornerstones of its enduring success.
The software arrived at a crucial time when internet connectivity was helping to democratise music making. FL's availability as a demo on download.com, as well as through early peer-to-peer sharing networks like Kaaza, meant that word of mouth was enough to turn more and more people onto it. For Dambrin, piracy "is what it is." He acknowledges that it's a form of advertisement and that he can't "throw a stone at anyone" because he became a programmer thanks to early piracy. "No one should pay for software if they can't even buy food, and I assume those that use it seriously enough will end up buying it."
[FL] is like water, and other software is more like blocks of wood sliding all over each other.
The free software was a boon to aspiring hip hop producers. MPCs, the workhorses of hip hop, remained an expensive proposition while FL's step sequencer offered an inexpensive solution with its sample-based drum machine. For Grammy Award-winning producer 9th Wonder it was a no-brainer. He compares the situation to the one that forced inner city youths to transform turntables from record players to music-making machines.
Another fundamental appeal of FL has been its playful quality. At a time when Pro Tools was still seen as an industry standard for Digital Audio Workstations along with Cubase and Logic, FL Studio uncomplicated DAWs for the masses. Dambrin credits the ease of use to the development team's lack of musical knowledge. Los Angeles rapper and producer Jonwayne likens its interface to "water," with other production software feeling "more like blocks of wood sliding all over each other."
Grime producer Darq E Freaker says that at his school "everyone had FruityLoops on their computers at home and making tunes was more like a game." In fact, producers often came to FL by way of actual video games, having spent hours on games like Music Creation For The Playstation in the early 2000s. Hudson Mohawke, Skream and Jonwayne all graduated from Playstation loop-making to FL.
Considering Image-Line's origins in games, I wondered if that element of the software was perhaps intentional. Dambrin is quick to dismiss the idea, though he admits that the graphics of the software perhaps maintained a video game feel. (Hudson Mohawke once referred to his surprise at how widespread use of the software was because he'd long assumed it to be "a toy program.") Whatever the reason, FL owes a lot of its success to its game-like qualities. Not only was music-making democratised in the '00s, the centuries-old ways of how music was learnt and composed were upended by a generation of kids that had grown up with video games.
As long as there are 12-year-old kids turning on their mum's PC with a cracked version of FruityLoops making their own DIY sound, there's grime.
Despite the ever-changing landscape of music software, FL doesn't seem to be going away either. In 2014, London MC Skepta claimed that "as long as there are 12-year-old kids turning on their mum's PC with a cracked version of FruityLoops making their own DIY sound, there's grime." Its low entry point maintains its hold on young producers wanting to make music quickly. Over the past decade and a half, FL Studio has gone from powering underground mutations to mainstream EDM with the likes of Deadmau5, Afrojack and Avicii as some of its best known "power users."
Eighteen years on from its accidental birth, FL Studio remains an important and widely used DAW, an enduring musical tool for the millennial generation. The only other software in that time to create similar disruption is Ableton Live. And while Live can, and is, used to make music in the studio, it's most often credited with a radical change in how electronic music is performed in a live setting. As such, when we think back to the software that revolutionised music in the early 21st century, it's clear that FL Studio is one of the tools that transformed how music is made.