Hanz: Tri Angle's Newest Signing
Coming up around the same time that the genre descriptor "witch house" was making the rounds online – and cultivating a sound and aesthetic that invited comparisons – Tri Angle Records quickly outgrew any sort of easy delineation. In 2015, "witch house" survives mainly as a footnote, and Tri Angle Records are thriving in a lane wholly their own.
Talking to Tri Angle's latest signing, Brandon Juhans, who records as Hanz, his admiration for the label shines through. "I liked how the releases were so curated, and how they each have their own sound." From the shadowy oriental dub of Forest Swords to the brash industrial hip hop of Evian Christ, the haunted, enveloping soundscapes of The Haxan Cloak or the fiendish dance music deconstructions of Sd Laika, the artists on Tri Angle represent distinct sonic visions. Yet there is a common thread that ties them all together, one sewn by careful curation, interweaving different strands from the spectra of dark and daring.
The music of Hanz fits nicely into the growing catalogue of Tri Angle sound sculptors. His Reducer LP is a work of disorienting beauty, a dense, corrosive black magic potion. Pulling from a vast range of varying sources – movie dialogue, Memphis rap tapes, Sam Cooke, tribal chants and Junior Mafia – Hanz doesn't so much play with his listeners' expectations as eradicate the basis for having any in the first place. Layers overlap and unfurl at incalculable rates, and gushes of white noise penetrate the cracks in the rattletrap constructs.
The first beats I made were snap beats. They just started changing on their own from when I started working on them.
His self-described "wall of sound" technique is something that Hanz picked up from the early masters of the trade. "I like mostly Golden Age stuff like The Bomb Squad. Their work with Public Enemy. That's the main one. People like Marley Marl and RZA [too], of course."
But growing up in Odessa, Georgia, Hanz's initial inspirations for beatmaking came from a source curiously removed from New York's '80s and '90s hip hop heyday. "The first beats I made were snap beats. They just started changing on their own from when I started working on them." Few traces of the 25-year-old's minimal beginnings remain in his music today, though tracks like "Gum" and "Throwing" do lay open his penchant for the occasional playful bloop or bleep.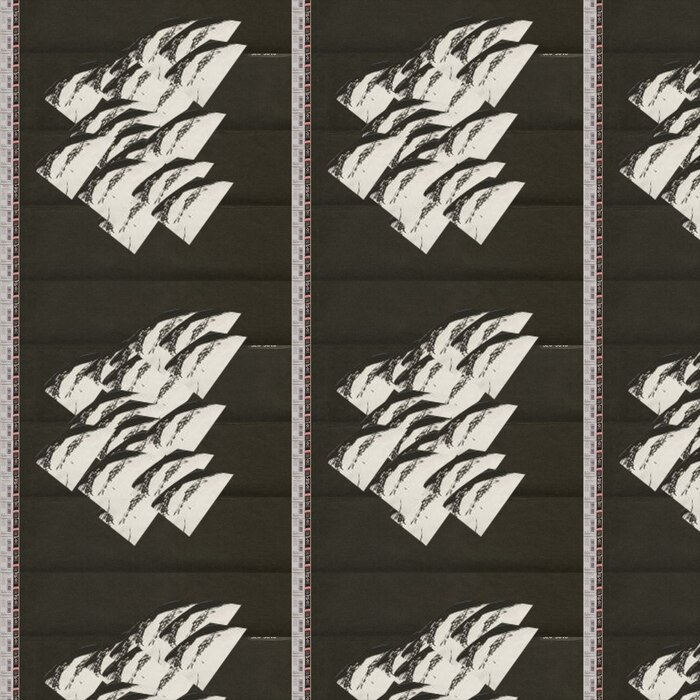 More frequently though, Hanz's tracks dive headfirst into the cacophony he so values in other producers. "Capsule" flips a psychedelic intro on its head with a hazardous breakbeat, anchoring a string of spliced-in samples around a commanding bassline. "Sink" syncs up the worlds of Einstürzende Neubauten and Three 6 Mafia, and "Rust" laces what sounds like the skeletal remnants of a drum & bass beat with a low-slung post-punk guitar riff and the occasional, submerged steel drum jingle.
At his current home base in Durham, North Carolina, Hanz works mostly in isolation from what's going on around him. "There's no scene here. Maybe for indie rock. I'm really just working on my own stuff." Perhaps it is this reclusiveness and his passion for studying the music of others that allows Hanz to navigate between the fields of hip hop, post-punk, industrial, breakbeat and dub so freely.
The Reducer LP in its current form came together over an extended period of time. A demo version of the album had already been floating around the Internet last year, but was only recently fine-tuned and mastered. It serves as a testament not only to Tri Angle's continued knack for finding new boundaries to push, but also to the remarkable sonic arsenal that Brandon Juhans has up his sleeve.

Download Reducer for free here.