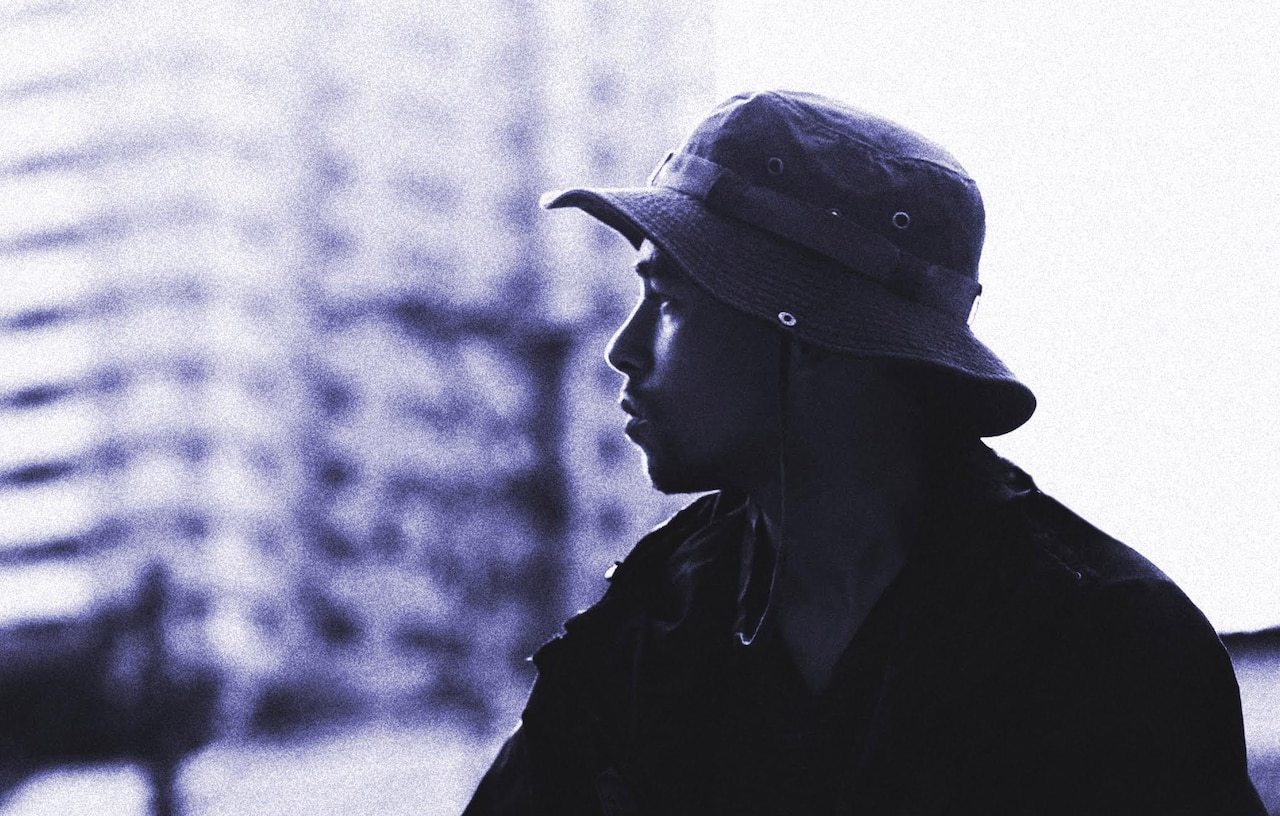 Ever since his collaborative Tribute LP caught the ears of DJs like Benji B and Gilles Peterson, Onra has established his stripped-back boogie and global beat vision, working with labels like All City, and A-Trak's Fool's Gold imprint. Along the way his Chinoiseries album, made from a crate-digging expedition to Vietnam, was released to the delight of fans of off-beat hip hop while his All City release Long Distance stepped up the pace, with a slice of boogie drenched post-Dilla MPC magic.
His 2015 LP, Fundamentals, sees him return to the soulful modern boogie and golden age rap that he understands so well, bringing his travels back to the club with style. In this excerpt from his recent interview with RBMA Radio, Onra takes us through his varied discography.
Tribute
I think I started being satisfied with my music around 2000. There were two stages actually. I started making music with software and then I moved to MPC. And when I moved to MPC, I had to start from scratch, so there were a few years – two or three – where I had to learn everything. Fast forward to 2006, I'm still experimenting with stuff on MPC. No one was really showing me tricks.
At the time, I still used it in a very basic way. I just started dropping these soul records for fun, and one day, a friend comes over and I'm playing this stuff and he says, "Wow, this is great stuff, you should release it. Let me release it." He didn't have a label at the time, but he started it to put it out. It got played by Gilles Peterson and Benji B, and Okayplayer was talking about it. We were really surprised that people were liking this stuff. It was unbelievable.
It's a tribute to soul music because we only sample soul music and also a tribute to people that's been doing the same thing, the exact same thing for years.
Chinoiseries
With Chinoiseries , everything happened so naturally. I went on vacation in Vietnam. It was my first time going to Asia and just like everywhere I go, I'm always trying to buy records. With the help of a taxi driver, I finally found a little street with a few second hand stores. All I found was really dirty records and mostly in Chinese. I couldn't read anything. I did't know what label. There's no year. there's no nothing, so I just bought 40 records randomly. When I came back to France, I just randomly grabbed one vinyl and put it on the turntable. What I heard was tan-tan-tan tan-tan-tan. I was like, "Whoa, wait a minute, I can do something with this." Instantly, I turned on the MPC. I made maybe half the album in three days.
The records were so dirty, it was painful to even play them. And it sounded very aggressive, like super high-pitched Chinese vocals. At that time, I was like, "Wow, I made something out of this. That's crazy." My Chinese record collection now is really big. I have maybe 400 now because right now I live half in Paris, half in Bangkok. So in Bangkok, I go out and find Chinese records.
I ended up donating the proceeds from the album to an orphanage. When I went to Vietnam, I was in backpack mode with my girlfriend at the time. We met this guy who showed us an orphanage that he was taking care of. At the moment I got there, I was like, "Man, it could've been me." If my ancestors didn't choose… So I got really touched by this. It's a beautiful story. "I'm going back there, find some records. Then I'm going back to France, make an album and then send the money back." It makes sense, right?
My dad was like, "You're stupid. You're broke. You have to find a job. The little money that you're going to make, you really want to give it back?" He actually made me feel guilty like, "Oh man, yeah, I'm really stupid. Why did I do this?" But I still did it anyway.
Long Distance
For a few years I was like, "Man, I don't like the '80s sound, that drum machine. It's not a real drummer playing." That's how I was thinking when I was young. I was like, "It wasn't like the '70s, with real drums and real instruments." Then I got introduced to the good '80s stuff. Cameo, Kashif. It's like a slap in my face, like, "Whoa, I'm so stupid."
My goal when I flipped "High Hopes" was to make a classic '90s R&B track actually, because when I was working on Long Distance and finding out about this music, I found out that a lot of '90s hip hop was sampling '80s stuff as well. Every time I was finding a sample, I was like, "Oh my god, that's one of my favorite songs too," like AZ's "Sugar Hill" or Foxy Brown's "Get Me Home." I wanted to bring that feeling back.
Yatha Bhuta Jazz Combo
This album came out in 2013, it's a collaboration with a composer named Buddy Sativa, who's like a cousin to m. We had this habit of meeting up at his crib and just playing some records, but we never decided to work seriously on a project together until one night we smoked and we started working.
We made three tracks in one night. I think it ended up being 8 AM, and we couldn't believe what we just did, like "Whoa, is this really us playing stuff?" I wanted to keep that live feel. If we recorded and were playing off-key or whatever, it was like, "Fuck it, let's keep it." We were just experimenting and really having fun.
I'm not trained at all. I was just playing stuff and it sounded okay. Gilles Peterson played the song where I'm improvising a piano solo for three minutes, and Buddy was like, "What?! That's not right, man. You can't even play the piano, and the one song that he played was the piano joint?" That was funny.
Fundamentals
Fundamentals is my first vocal album, so there's plenty of guests. There's people from my generation like Chuck Inglish, Black Milk, Suzi Analogue. There's people from the younger generation like KC, Perrion and there's also '90s underground legends like Daz Dillinger. It's just crazy to have Daz be part of it. I've always been a fan of him. Also, we have the same name. He has a French name, so I had this special kind of connection with Daz Dillinger for some reason. When they sent me back the a cappella to the song, I was crying, man. It was incredible. I couldn't believe it.
I don't really care about how many copies I'm going to sell. I just don't want to disappoint. That's my thing. Obviously, when you release a new album and you come up with something new all the time, then you're changing your audience too. I don't know if my audience is going to understand what I'm trying to do, where I'm going to go, why I think it's cool.
I'm surprised that I've been able to do this for so long. I take it as a blessing to be almost ten years deep in the game, seven albums. It's a beautiful thing and I hope I'll be able to keep on doing this for many more years, because I think there's way more to give. I hope so.