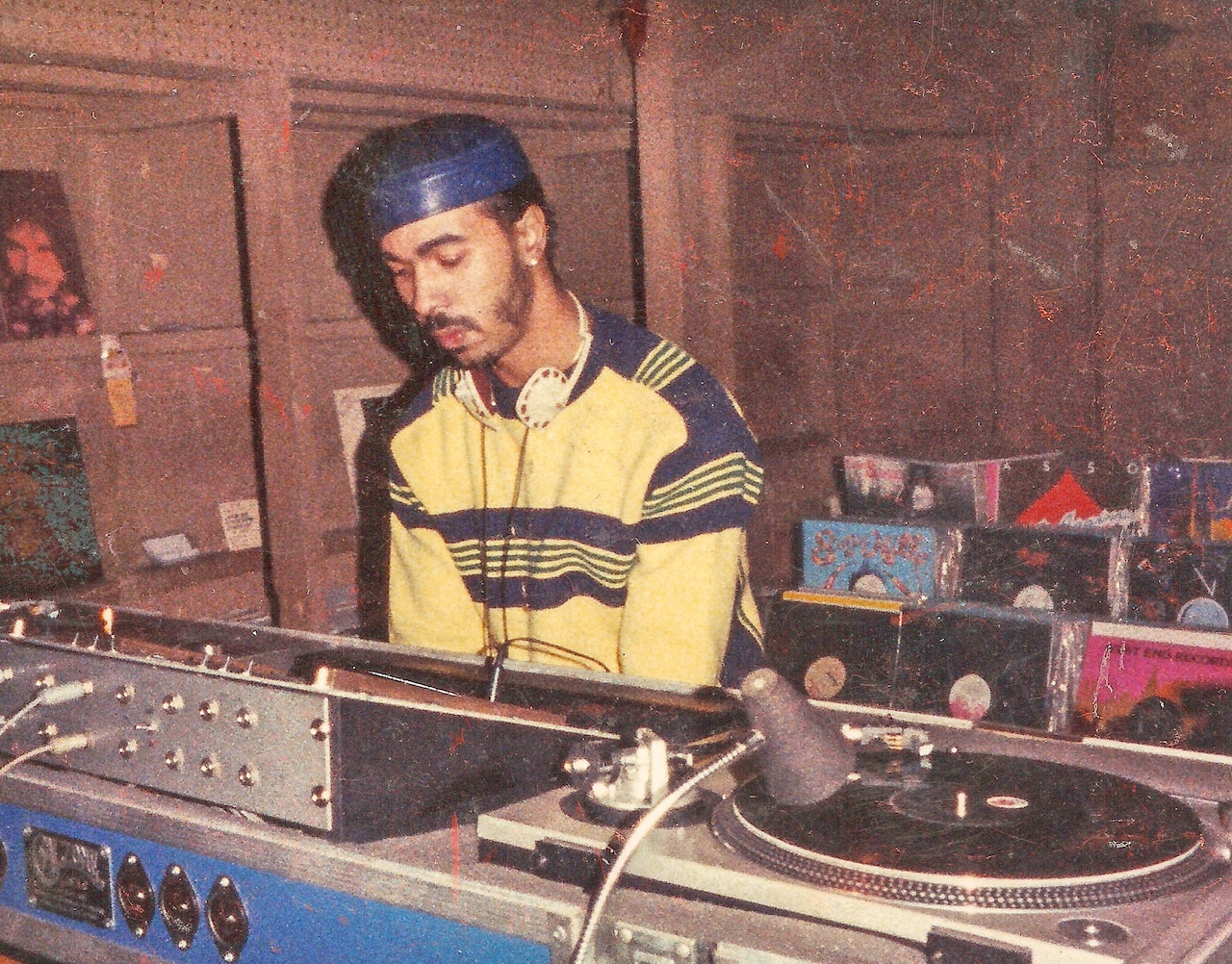 Ron Hardy at The Music Box
It's 4 AM on a Sunday in 1984. A skinny man in a striped shirt starts a tape, and a lone drum machine pounds a near pitch-black club underneath Michigan Avenue, in the heart of downtown Chicago. Ron Hardy spins a little of everything – his favorite parts of obscure soul albums, gospel, Italian disco imports, new boogie from New York – as young dancers pack the floor and scream "Ronnie!" while jumping for joy.
Hope Faulkner-Ridley was one of those dancers. She was a teenager when she started going to hear Hardy play at the Music Box. "Every fiber of your being was tingling with excitement and exhaustion," she recalls. "You've been on the floor since midnight, but he [was] just getting started at 3:30 AM, and he had a look on his face... [like] he is going to serve you. If his head is back, and his eyes are closed, get ready for the next three hours." A favorite saying was, "Oooh, Ronnie used me tonight!"
Ronald Randall Hardy was born May 8, 1957, and grew up in Chatham on Chicago's South Side. Bill Hardy, Ron's nephew, says his mother observed Ron's love of music as a child: "He would come over with my father and use his record player and sit up with my mother and play records." Ron attended Hirsch High School but may not have graduated. Having moved out of his parents' house at the age of 16 or 17, he started to go clubbing.
At the age of 19, Hardy became the main DJ at Den One, a gay disco in Old Town. After the club was sold, Hardy briefly worked at the Jeffrey Pub before following friend and DJ Bill Alexander to Catch One disco in Los Angeles. After the death of his older brother in 1981, Hardy returned to Chicago, DJing Wednesday nights at The Ritz.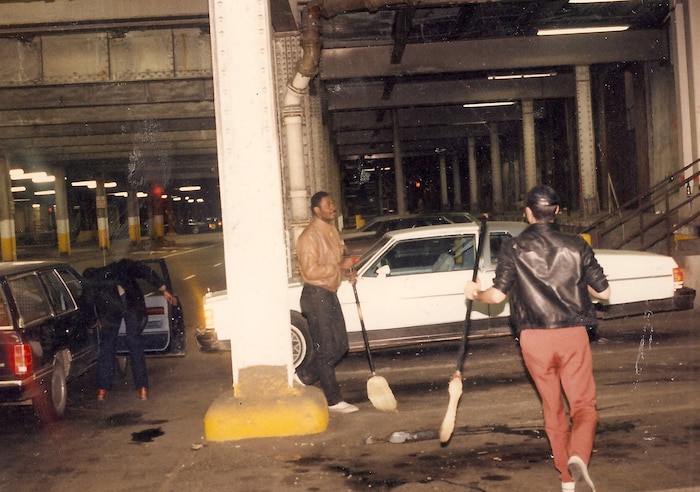 Hardy's return came at the height of the Warehouse's popularity, and at a point of significant change. In November 1982, Frankie Knuckles decided to leave the Warehouse to start his own club, the Power Plant, and Warehouse owner Robert Williams lost his lease on the building. Williams found another location, and The Music Box at 1632 South Indiana Ave. was born February 1983, in a former industrial building.
At first Williams spun there himself, but the old Warehouse crowd followed Knuckles to the Power Plant and so Williams set out to find a DJ who could compete. "A friend of mine suggested [him]," Williams recalls. "Oh, I know this guy that's playing at this place on State and Rush. It's called the Ritz, and his name is Ron Hardy!" Hardy accepted the residency, but it took effort to set The Music Box apart from the Warehouse.
"I changed the concept," Williams explains. "You didn't go to the coat room to check your coat – it was like [a] valet, so you went right on into the party. Then we had cigarette girls that walked around the party and our fruit bar, with people walking around serving trays of fruit. This was different – and the people who came told their friends."
Situated next to the Yellow Taxi Company at the corner of Indiana Ave and 16th St., the club was secluded. "You'd never know it was there unless you stumbled down that block," recalls enigmatic early house vocalist Sleezy D., "but once you got to that block, you'd hear the music from the corner." The Music Box only lasted for a year on Indiana Ave: when it came time to renew the lease, Williams discovered that the building, which was virtually empty, had been condemned. Some photos of the dance floor show a charred rafter overhead.
In 1984, Robert Williams made a deal to take over R2 Underground: a juice bar started by the Ritz's main DJ, Craig Cannon, and its owner, Fred Morris, at 326 Lower North Michigan Ave. The location was in an area of downtown Chicago where the streets have been double-decked since the 1920s. The lower level, completely dark except for overhead lights, was (and still is) a maze of steel I-beams, metered parking spaces, and loading docks.
You didn't go to the coat room to check your coat – it was like [a] valet, so you went right on into the party. Then we had cigarette girls that walked around the party and our fruit bar, with people walking around serving trays of fruit. This was different – and the people who came told their friends.
There was no sign outside the club, so an orange "326" was spray-painted next to the door. Patrons (mostly black, straight youths, but also gay, bi-, and trans people of all races) passed a small window on entry, where a bouncer accepted a door fee which Robert Williams' mother, Gypsy, would personally collect. A mural screamed "Music Box" in yellow and red, with notes flying off a wobbly staff. The lounge had wooden bleacher-like seating against two-tone walls, with a black stripe below and light gray above. Around the corner was the small wooden dance floor.
Stacey Collins worked security at 326 for almost the entire time it was open. "It was always so dark," she remembers, "and the floors were creaky and old. You'd see little spots [on the dancefloor] that would have little holes in them, and I guess that was from taking so much abuse." "It was almost like you entered a dungeon," Sleezy D. concurs. "You'd come down Lower Michigan Avenue, pass by derelicts and homeless people, and enter this club. Suddenly, that music would hit you."
Hardy created his own loop-heavy edits of songs like the Walter Gibbons' mix of "Let No Man Put Asunder" by First Choice, "Life Is a Jungle" by Kikrokos, and "I Can't Turn Around," an Isaac Hayes LP cut. He sped records up as fast as possible, often playing only their instrumental breaks. He overlaid sound effects of trains and spaceships, cranked up deafening reverb, and hammered the dancers with bare beats. Hardy even used his reel-to-reel to play songs like Taana Gardner's "When You Touch Me" backwards.
"You felt him. You felt that he lived what he played," says singer, producer, and DJ Robert Owens. Owens gave Hardy "Your Mind," a track built around an off-kilter drum machine, raucous bass, and Owens whispering, "Passion!" before repeating the title over and over, interspersed with occasional screams from Dickie Goodman's novelty record, "Mr. Jaws." "A lot of people thought that he did it, but I just did a bunch of overdubbing of different tracks one night like a little mad scientist... probably about '82, '83. I used to give Frankie Knuckles and him different things I'd do. Chopped up things."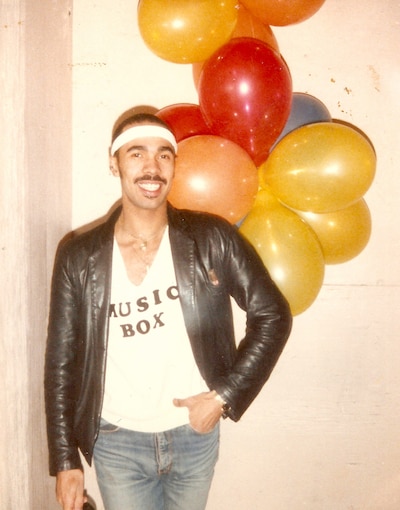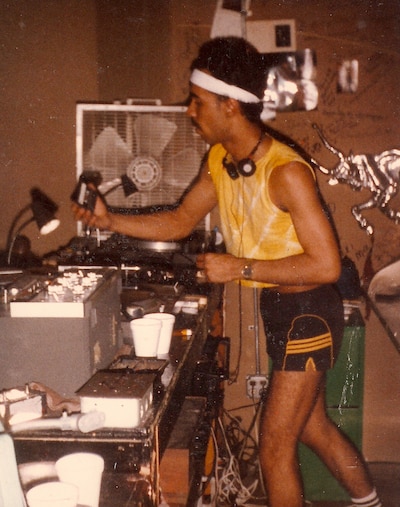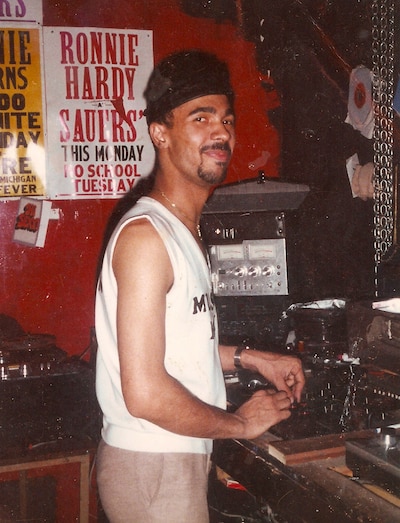 While Owens started out as a dancer, even sneaking into Den One as a teenager, Marshall Jefferson, one of the most prolific producers associated with the Music Box, came from a much different background. After going to rock 'n' roll bars while studying at Western Illinois University, he got a job at the post office, where his late-shift co-workers introduced him to dance music. Soon after, he began making his own DJ mixes at home. After Jesse Saunders' "On and On" came out, a Guitar Center salesperson talked Jefferson into buying thousands of dollars of production gear.
Although his friends laughed at the investment, Jefferson's tracks soon made their way to Hardy. "I couldn't go to the Music Box as much as I wanted because it was midnight to noon, and I was working midnight to 8:30," Jefferson explains. "I was doing music at my crib and I was giving it to Sleezy, who would then give them to Ron Hardy." The first of those tracks was "Under You," which would later appear on Jefferson's Virgo EP. The fourth track was a collaboration with Sleezy D., called "I've Lost Control." "I'll never forget: I came back from the Power Plant one morning, at about ten or eleven o'clock – and I called Marshall," says Sleezy. "I was like, 'I'm feeling it, man, let's lay down a track.'"
Jefferson already had a number of beats prepared. "That song, it was just an 808 and a TB-303," he recalls. "Sleezy got it right away. I wanted to basically put a nervous breakdown on vinyl." "I'm not going to say I was high as hell, but believe me, 'I've Lost Control' was inspired by the night I had," laughs Sleezy. Although Ron Hardy was playing at least half a dozen songs by Jefferson, Jefferson was still unknown at The Music Box.
"[I] got down to the Music Box, [and] all of the security guards [said], 'Hey Sleezy, hey Sleezy, all right Sleezy!' So I try to walk in with Sleezy. Thump!" – Jefferson slaps his chest – "'Who the fuck are you?' They thought Sleezy was the one making all of the music!" It was then that Jefferson finally had a chance to introduce himself to Hardy. "He was so instinctive," he praises. "Everything came so easy for him. I would be having a full-on conversation with him, and he would be pause editing songs while he was talking to me, or three or four other people, at the same time."
Ron Hardy got up there like, "I'm the king of this bitch!" All of those mixes he did were done on the fly, no edits. He moved faders up and down, using all fucking ten fingers on "Move Your Body." Did the whole thing straight through, four fucking passes.
As well as playing tracks by local producers, Ron crafted his own – such as taking a bass-heavy instrumental from Jefferson, and overlaying it with the beginning of Al Green's "Love and Happiness." Hardy also took the bonus beats from an early version of Jesse Saunders' "Funk-U-Up" and added the vocals from an X-rated comedy LP, "The Sensuous Black Woman Meets The Sensuous Black Man" by Rudy Ray Moore. "It was straight beautiful the way he just took this record that was a comedy album from the '70s and had people run onto the dance floor," Sleezy remembers.
The hallucinatory effects of the music worked hand in hand with the substances imbibed by many of the club's dancers. Depending who you ask, Hardy's DJ style may have been influenced by his own heroin use. Despite persistent rumors to the contrary, Stacey Collins insists there was no acid in the punch (as Robert Williams wasn't about to pay for other people's highs, or risk accidental overdoses), but sherm sticks (PCP-dipped joints) and MDA (a precursor to Ecstasy) were popular, and Collins remembers seeing at least one dealer selling joints out of a big zip-lock bag. The dancers got so dehydrated that they craved the fruit and water that were served in the lounge.
It was inevitable that a taste of this euphoria would be captured on vinyl. After his EPs as Virgo were released, Marshall Jefferson brought Ron Hardy into the studio to mix "Move Your Body," which was intended to be issued by On the House featuring Virgo, before Trax Records appropriated it. "There was another famous DJ we got to do a mix on "Move Your Body," and he didn't know what the hell he was doing. He was all scared up in there," Jefferson recalls. "Ron Hardy got up there like, 'I'm the king of this bitch!' All of those mixes he did were done on the fly, no edits. He moved faders up and down, using all fucking ten fingers on "Move Your Body." Did the whole thing straight through, four fucking passes. Man! He did four mixes in under an hour. Boom! Let's go home."
On the House's next two singles, "Ride the Rhythm" and "Pleasure Control," were done in a similar fashion. "[Hardy] comes into the studio for 'Pleasure Control,' and he lays out his smack on the mixing desk," Jefferson recalls. "Engineer dives into it, 'Oh man, you got some blow!'" Jefferson mimes the engineer snorting powder. "Ron Hardy calmly says, 'It ain't that kind of blow.' So [the] engineer's bug-eyed: 'It wasn't no goddamned coke, man. It wasn't no goddamned coke!' He was useless for the rest of the session."
"Right on the spot, me and Ron had to learn how to work the mixing desk. We wound up doing a 10-hour session all by ourselves while the engineer's in the corner, shriveled up and shaking. And same thing as before: Hardy's doing all of the mixes. Nothing's bothering him. It's like he's sitting on the fucking beach, doing this shit. I'd never seen it done before or since. No edits, just bang: 24-track Harrison desk, ten fingers. Move this in, bring this out, bring this in. Listen to those fucking 'Pleasure Control' mixes, man. It's done on the fly. He was amazing."
Despite having been exposed to the professional side of music production, Hardy continued to seek raw new sounds, playing tapes handed to him by aspiring musicians. This willingness to experiment led directly to the birth of acid house. "If it wasn't for Ron Hardy, there would be no Phuture, there would be no acid house music," Spanky (Earl Smith Jr.) confirms. Herbert Jackson was the first member of Phuture to discover the Music Box, and he convinced Spanky, who liked to dance at the Playground, to check it out.
"It was a surreal feeling for me when I walked in there. I guess because the music was so loud, my equilibrium was off. I felt like I was dizzy. You would have thought I was on drugs or something," Spanky recalls. Spanky was amazed to hear Chicago-made beat tracks alongside Philadelphia disco classics. "When I heard the mixture of the music that he was playing, which was totally different from what was at the Playground, that's what inspired me to want to make something."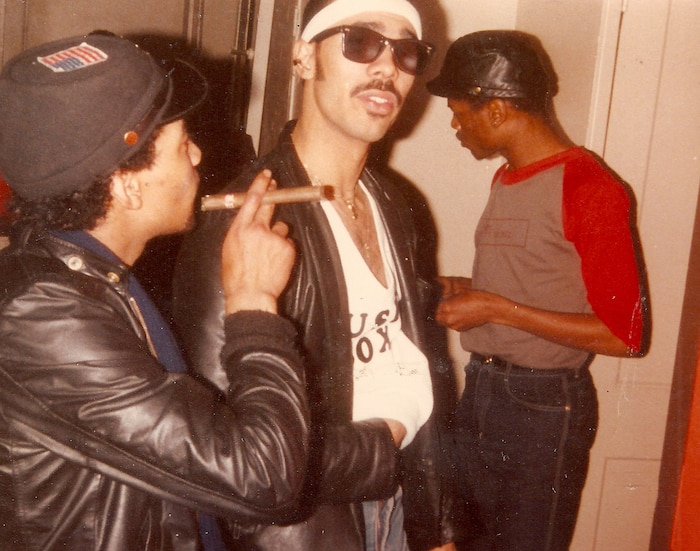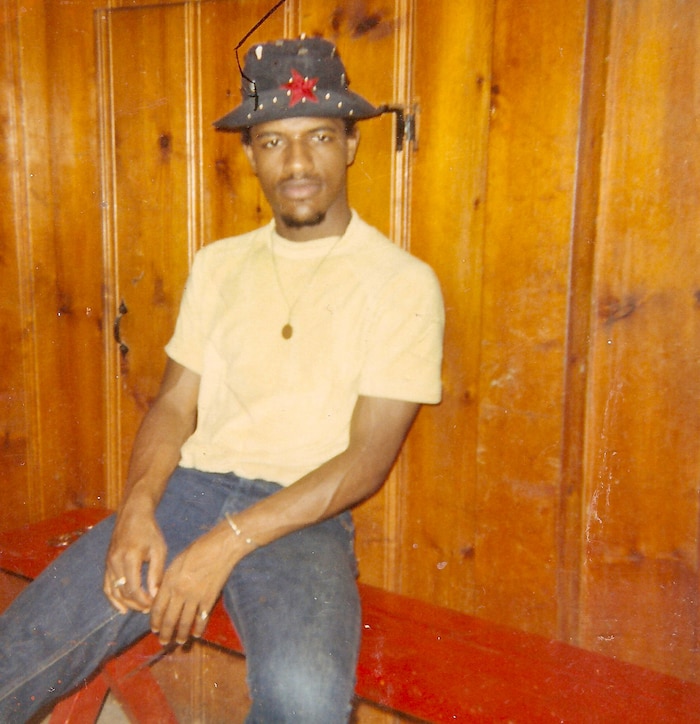 DJ Pierre was the next convert. Pierre grew up in a musical family in the Chicago suburb of University Park, playing drums and clarinet in school bands before getting into DJing and scratch mixing. He mainly played breakdancing music but after Spanky took him to the Music Box for the first time, he completely changed his style. "I got baptized into real house music by going there," Pierre recalls. "I'd never seen anyone yell for a DJ before Ron Hardy. I mean, they were screaming his name. People were so passionate that they would start crying."
Inspired to make tracks like the ones Ron Hardy played, Spanky bought a Boss drum machine and started making beats, which DJ Pierre would overlay with acapellas. Eventually, they purchased a Roland TB-303 to beef up their sound. "They [Herb and Spanky] wanted me to figure out how to program it," Pierre explains. They took that first result, a nearly half-hour tape of squelchy TB-303 synth lines and a wind sound effect over hard beats, to Hardy. "He listened to the whole 30 minutes, and he didn't say nothing!" DJ Pierre recalls. "We were worried, because he didn't give us any indication that he liked it... and so we were just quiet. When it faded out he looked over at us and said, 'When can I get a copy?'"
The first night Ron Hardy played Phuture's "Acid Tracks" at the Music Box, he played it at least four times. "Ron Hardy had the heart and the guts to play something like that, and to play it first," enthuses Spanky. "He trained the people in the club that night to like that song, and it worked. The fourth time he played it, they lost their minds. I actually saw a guy doing a handstand, dancing upside-down in a corner. It's like, 'I want to do more than just dance. I want to do something crazy.'"
Not that I didn't like Frankie Knuckles – I was just a Ron Hardy guy. It's almost like a gang. When it came down to talking DJs, people would knuckle up if you said the wrong DJ in the wrong part of town.
Many Chicagoans spell "Music Box" with a Z, but few know why. Sometime in its first year, Robert Williams changed the spelling after complaints of confusion with another gay-owned non-profit, the newly renovated Music Box Theatre, which advertised in the same publications where the club was listed. "It was just the party," says Stacey Miller. "You didn't have to say the Music Box. You didn't have to say the Box – just 'the party.' Everybody knew what it was."
Unfortunately, the party was not to last. The city of Chicago passed an ordinance in January 1987 putting restrictions on the hours that juice bars could operate. Stacey Collins recalls coming in to work to find a big sticker on the door proclaiming that the club had been shut down. Ron Hardy and Robert Williams tried to keep the party going at other venues, including Club C.O.D. in 1987, the Broadway (igLoo) Arts Center in 1988, a muddy, oily parking garage at 650 West Lake St., and finally the former location of the Power House at 2210 South Michigan Ave. from 1989 to 1990.
Even after Frankie Knuckles returned to New York in 1987, and while many Chicago artists were touring Europe, Ron Hardy continued to spin for his Chicago fans. "We had straight loyalty to Ron Hardy," DJ Pierre insists. "Not that I didn't like Frankie Knuckles – I was just a Ron Hardy guy. It's almost like a gang. When it came down to talking DJs, people would knuckle up if you said the wrong DJ in the wrong part of town." "I would not change anything other than Ronnie leaving us too soon," Hope Faulkner-Ridley concludes. "That's the only thing I would change."
According to several sources, Ron Hardy was HIV positive when he fell ill. He passed away under the care of his mother in Springfield at 12:30 AM, on Monday, March 2, 1992, at the age of 34. A memorial party was held in Chicago soon after. Ron Hardy didn't live to receive the acclaim he deserved, but through his influence on countless DJs and producers, his legacy lives on. "He was very quiet, but intense at the same time," says Marshall Jefferson. "You could tell he had an ego. He was very nice, but sometimes you would hear it come through. I was in the DJ booth with Ron and some guy comes up to the booth, 'Ron, can I have a tape?' Ron says, '20 dollars.' Dude said, '20 dollars?' Ron said, 'It's worth 45!'"
In the end, to know Ron Hardy's music was to know him. "I think that's the best way he would want to be known, was just from what he did... his craft," explains Anthony Faulkner. "If he didn't go off his urges, we wouldn't have the music that we have out here right now." Artists from Adonis, Larry Heard, and Derrick May to Ron Trent, Jamal Moss, and Theo Parrish, have all cited Hardy as a primary influence. Listening to the mix tapes that have survived, some of which have been posted online, you can catch a glimmer of Hardy's innovative style.
More importantly, in any contemporary dance club playing house, techno, or EDM, you can hear echoes of Ron Hardy and the Chicago producers he championed, whose raw energy spread the world over.
Header image © Reggie Corner, The Way We Were