Wiley: The Eski Boy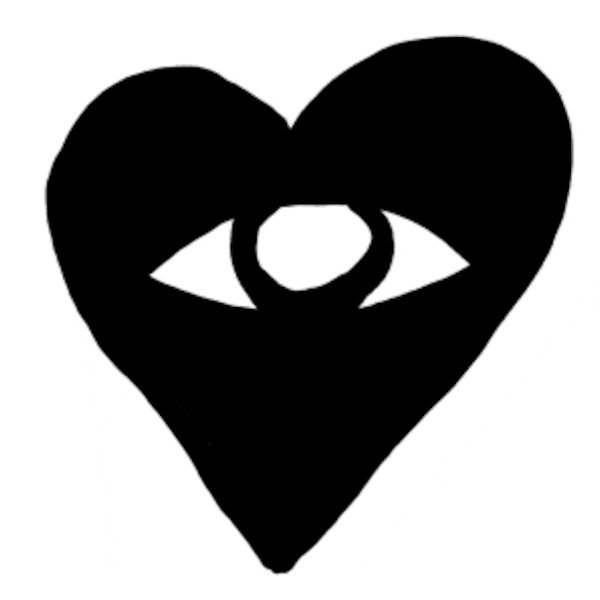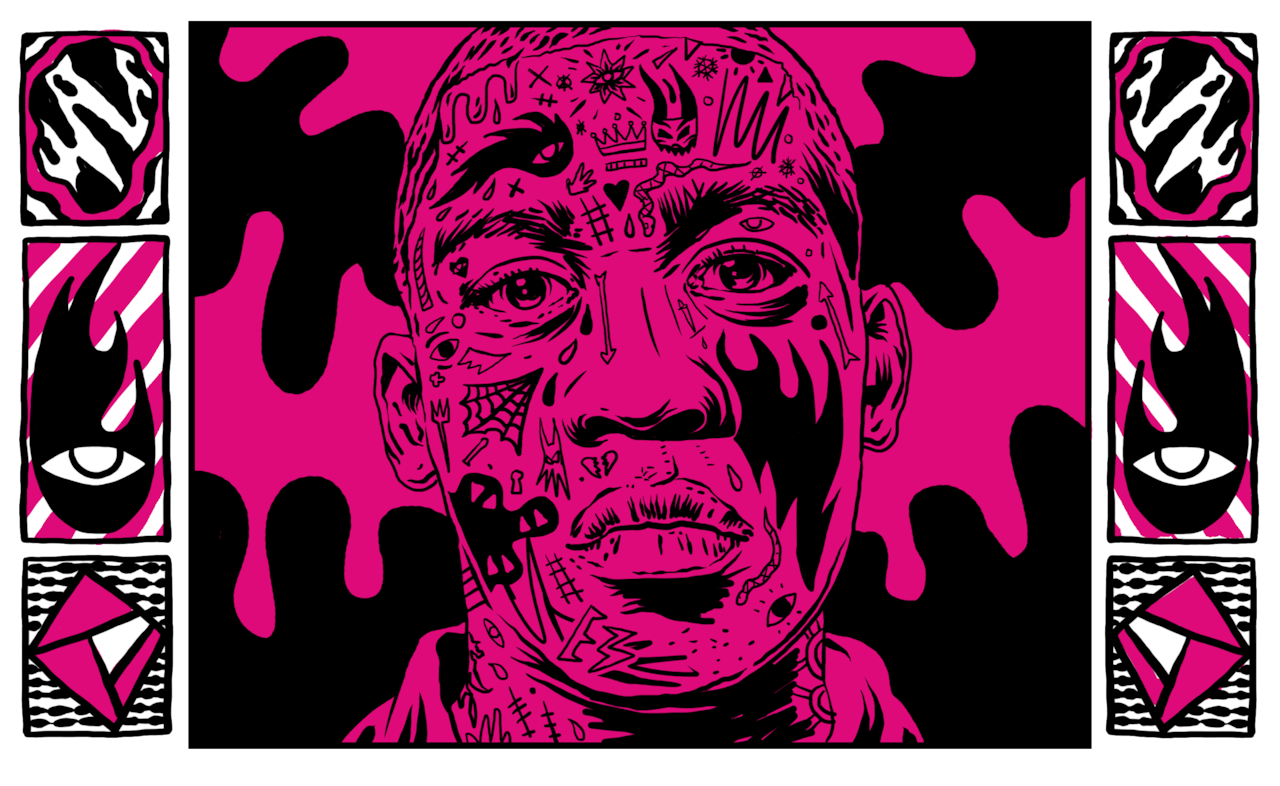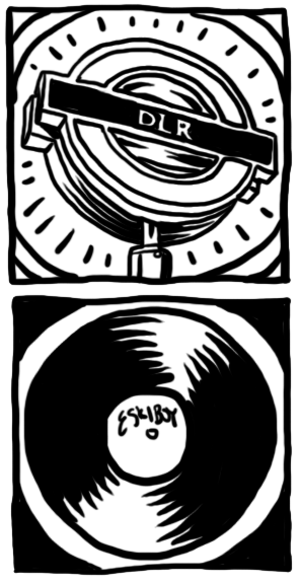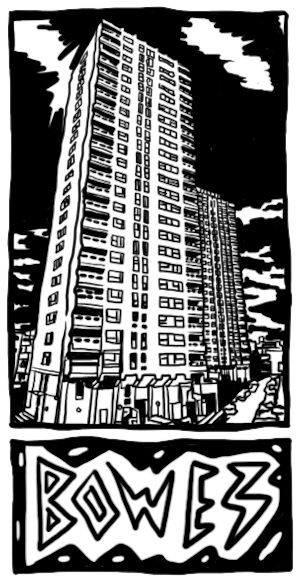 There's a reason the people wanted a statue of Wiley in Bow, East London, and that reason can be boiled down to two JME lines on Wiley's 2015 Snakes and Ladders album: "Our music is made to measure/Wiley is a national treasure." "Wiley's like Sir Alex Ferguson," says Butterz co-founder Elijah. "No-one will win more Premier League titles than him, no-one will manage as many great players. It's not even possible. That would have been true in 2010 – and it's still true now."
And that's the rub: as well as being the blueprint grime artist, Wiley's a street-up renaissance man. He's the top MC who's also the don producer: the A&R man who makes killer music, the Eskimo Dance rave inventor who's also the top attraction. He's got flow, more street-famous highs and lows than Kanye West, and he's a million-selling "Heatwave" pop star. In short, he's a lot.
"What are my best Wiley moments?" says Jamie Collinson, who signed Wiley to Big Dada in '06. He lists a series of colourful incidents involving Hackett shops, an extremely blasé close call at customs and an email from a booking agent saying Wiley had threatened to "blow up Norway" before settling on one incident. "A German passport control man literally gave up arguing with him over the passport Wiley had washed accidentally, which had the ruined photo hanging out of it by a corner, and whose every complaint was met with '85 pound bruv, I ain't paying it.' Needless to say, he was allowed in."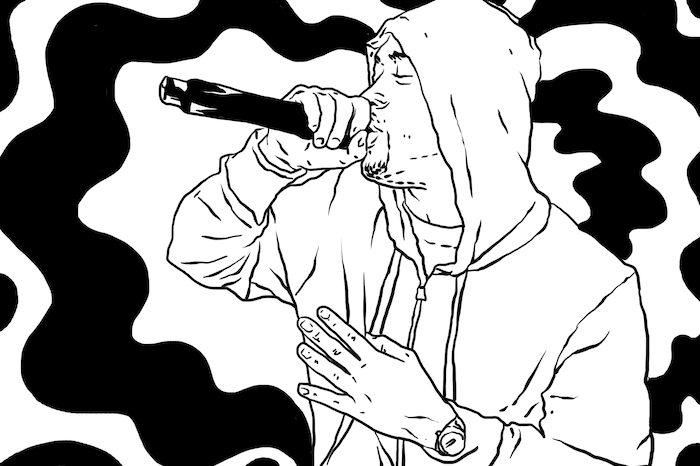 I ain't from Brentwood / I come from Danwood / I'm straight from manabadmanwood
Richard Kylea Cowie was born in the appropriately chilly month of January, in 1979. He rarely talks about his mum, apart from a mention of her Antiguan heritage in the odd bar. Mostly, he grew up with his nan and Trinidadian dad, who was part of London's extensive reggae soundsystem culture. The family started out in Peckham, south London, with Wiley growing up between wherever his nan was living – sometimes Kentish dockside town Chatham and sometimes Bromley, the outer London borough most famous for producing punk's 'Bromley Contingent' – and east London with his dad. Unsurprisingly for someone who moved around a lot, school proved problematic, but he ended up at local secondary school Bow Boys where he met Danny Weed and Jet Li, already having met Target through a cousin.
"When we were really young we had a little rap group," says Target. "Wiley's dad took us to meet proper producers, with plaques on the walls." They went to see Camelle Hinds, vocalists and bassist with east London funk band Central Line who'd spent the '90s writing and playing bass for Alison Limerick, Hinda Hicks and Paul Weller. "We were only about 11 or 12 years old, really thinking we were going to make it. We were called Cross Colours, because there was black ones, white ones, brown ones." He pauses and chuckles, lost for a minute in the comedy of perspective. "That is jokes."
The friends gave themselves an underage foundation degree in music by sneaking into jungle raves like Telepathy, Roast and Hysteria: hyped up by the sounds and the vibes of the raves, particularly MCs Skibadee and Det, and even sharing some mic time with the former at a '97 dance. Wiley, Target, Maxwell D, Breeze, Caspit and various Bow Boys started their own mid-teen mobile junglist posse, SS Crew. It stood for Silver Storm, named for the soundsystem they didn't yet possess, and they played at house parties across the borough. "You had to have us to play at your house party otherwise it wasn't really official," says Target. "We'd literally walk across [London borough] Tower Hamlets with decks, records, boxes. Bow was so dead – we stood out because no-one else was doing anything."
The friends would find anyone and everyone that had access to studios – a guy they grew up with called Shak who had a studio in Stepney, or DJ Trend's place, or someone Wiley's dad knew – and if no studio time was forthcoming, they'd just hang around Limehouse basketball court. "What was going on?" asks "Serious" star and one-time Pay As U Go member Maxwell D. "Nothing! It was a just a cotch. We'd be smoking, jamming, ramping – that was the spot."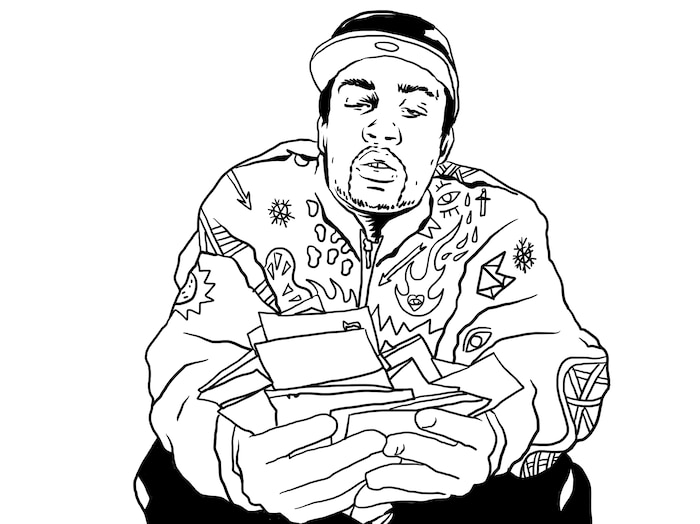 They call me William / I'm gonna make a million
At 14 years old, Target made a tape of SS Crew's sounds and sent it off to Hackney pirate Chillin FM, an introduction which landed them a weekly 1AM slot. The station had a 'No School Kids' policy, only letting over-17s on air, so the trio spent most of their off-air time at the station having fake conversations about how college was going. The station was in Holly Street, then a rough-as-you-like part of a then rough-as-you-like borough during a time of high postcode tension. This translated into a serious risk of attack for young men found in an enemy area ("slipping," to use the slang).
The postcode wars of the '00s meant that any area that wasn't 'your' home turf counted as enemy territory, making it very difficult for young men to travel around different parts of London. (To give you a sense of the insularity of London at that time, the area Target is talking about is less than four miles from where they grew up.) "We was climbing up the back of these tower blocks, and it was dodgy as hell. We were from Bow, so it was even more – double - dangerous going to Hackney. Rinse started a year after that. We'd grown up with Geeneus, so we all instantly got shows with him."
Jungle's hold lessened as the sound slipped into drum & bass and, a couple of years down the line, some of the olders told the youngers that they should get themselves down to these garage raves that were popping off. ("EZ was on, there was girls, I was like 'I'm going back to DJing, but this time, I'm DJing to this music'," says Target.) SS crew slimmed down to Wiley, Target and Maxwell D and renamed themselves Ladies Hit Squad. Wiley produced "Nicole's Groove," a sweet 'n' tuff garage tune with a nagging bassline, a Missy Elliott sample and hi-hats that'd take your head off. Things were bubbling.
At the same time, Slimzee, Plague and God's Gift were doing their own Sunday show on Rinse. Randomly, for four weeks in a row, the phone network went down, which meant that everyone on Pay As You Go phones could dial out for free. The show got inundated with calls. "It was this big hype!" remembers Target. "By the end, it was the Pay As U Go show. Me and Maxwell had as much love coming from our Ladies Hit Squad thing, but we knew that Pay As U Go was a better name and had a thing around it."
Mixed with pirate frequency boost-ups and American hip-hop, garage led to a flourishing of crews in early '00s London; bunches of cockney raggas popped up everywhere, with idiosyncratically spelled names like Musical Mobb, Ruff Sqwad and Gully Gang. Bow's boys were in the game, and early Wiley tune "Know We" cemented the two crews. "That tune started a buzz," says Maxwell D. "It was a buzz where it got Wiley running round record shops with white labels, getting lifts there, getting the train, putting in the work."
Wiley sold copies of the tune direct to record shops in what would become his signature flood-the-market, record-shop-as-cashpoint style. Meanwhile, Maxwell D signed to a booking agent on the back of his smash garage hit, "Serious," and was sent to a show in France with drum & bass producer Teebone. ("I played him 'Know We' on a hissy TDK 90 tape and he was like, 'Hook me up'.") Wiley was unconvinced, went and did another 1000 white labels, but ended up coming back to Teebone and signing "Know We" in a bundle with "Terrible" and "Wickedest Ting" for, according to Maxwell D, the grand total of £300.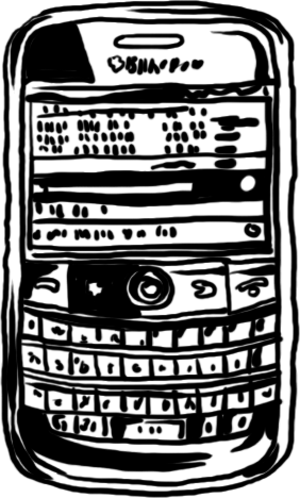 When I'm on the riddim I'm top notch / Hop scotch / See me flex with my ice watch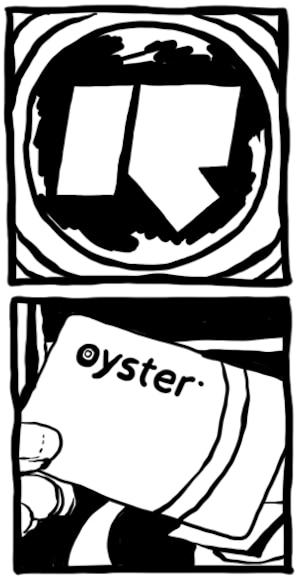 Teebone was hooked up. His label was co-owned with Tony McMahon, the owner of huge west London pirate Ice FM who also ran Exposure, one of the biggest garage raves around. That, and he had big UKG tune "Fly Bi." "He sold 15,000 units of that record," insists Maxwell D. "Wiley would look at that as business now but then, he was like 'Shit… I've given him my gem.' Mostly, it made him more determined."
Around the same time, Ross Allen was an A&R at Island Records and had a popular weekly show on BBC London. He happened upon Pay As U Go by a fluke, when he and old school friend Nick 'Cage' Detnon – who became Dizzee's long-time manager – were working with Matthew Herbert at Skillion studios in Greenwich, south east London. Allen suggested the crew come up to Island's famous Fallout Shelter studio, where they recorded "Champagne Dance." Geeneus and Wiley were in the session, Matthew Herbert played keys, and the tune was signed to Sony after Island's then-MD rejected it.
The record charted at number 12 on the UK Singles Chart, and the crew were sent out to fulfil their promotional duties. "Sony made them go out on a schools tour," says Ross Allen, cackling. "I was like 'Nick, how's the tour going?' He was like, 'I just had Wiley on the phone and they're well fucked off,' and I was like, 'Why?' They'd been sent to this school and they were playing to five year olds – they're on the mic and these little kids are doing forward rolls in front of them'."
Intermingling with Pay As U Go were Wiley's old-school estate friends: Karnage, Flow Dan, Scratchy, Wonder, Jet Li, Bubbles, Jamakabi, Danny Weed and Breeze. They were brought variously onto Pay As U Go shows and tunes and, gradually, morphed into a separate entity. "Roll Deep, we used to have them around," says Maxwell D, "but he [Wiley] sectioned them off. That's when the birth of Roll Deep happened - and when grime got more noticed."
Wiley's need for total artistic control helped to fast-forward his exit from the Cartel. "I remember Wiley talking about being in Pay As U Go," says Keysound Recordings' Martin 'Blackdown' Clark, who interviewed him in the early days of Roll Deep in classic early grime style: sitting on a wall on Devon's Road, Bow. "He was saying, 'they kept telling me I couldn't have a tune with just a kick and a snare, and I was like 'why can't I?' I left because they kept telling me I couldn't do stuff.'"
Garage / I don't care about garage / Listen to this / It don't sound like garage
Before there was grime, there was Eski. Between '01 and '06, Wiley was speed-releasing 12"s on his Wiley Kat label, starting with the haunting slash-and-burn of "I Will Not Lose," "Eskimo" the following year, and then an uncategorizable series of ice-related 12"s. "He was actually printing money," says Clark. "I obsessively collected Wiley Kat 12"s. I've probably got about 25, but even then I'd leave two in the shop because they were identikit, iterations on a theme… he was selling this music in volumes of tens of thousands that would be staggering now."
The music was undefined, unshackled from garage and motored almost entirely by young inner-city kids in their teens or very early twenties. The lack of agreed name lasted into the early years of the decade; variously known as sub-low, eski, dubstep and 'grimey' music, a lack of agreed parameters that gave everyone the freedom to do what they wanted before the sound became pinned down to a blueprint. Big Man Wiley is an XL promo film from '04, which captures the flux – and some very young-looking MCs and producers. "Wiley's, like, carrying this whole thing with him," says Kano sitting in a car in a white tracksuit, before it cuts to Wiley, also sitting in a car, in a black cap. "I want to help people like me," he says. "I want people to be able to find themselves."
"Garage was massive, then grime was massive," says Steven 'Cheeky' Cee, who helped Wiley distribute mid '00s mixtapes Tunnel Vision and who promotes the new school Eskimo Dance that now packs out major league venues UK-wide. "Grime came from a darker form of garage. It shaped a whole music scene, the radio, the clashing. It shaped everything." He reflects backwards for a minute. "Back then, everyone was just young. If anyone was to ask me why grime didn't work first time round, it was the age group of everyone. Now, as men, you can run a scene better – with some maturity. This new wave of grime will take it somewhere it's never been before."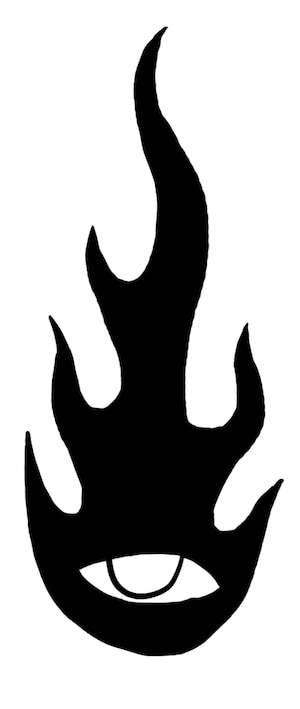 I'm a chedda man not begga man /Gal wedger man, a bigger man / Quite clever man, flop never man

Wiley's alien sonics were creating a radical change. Instead of working within the existing template of garage, he went deep inside and changed the DNA instead. "By '03, sounds have been redistributed," remembers Martin Clark. "Whether you needed a snare or not, or a bunch of skippy hats, they're all gone. All the weight in the track - especially the Eski ones - comes from the strings, the bass strings and the square waves. If I had to pick one Wiley legacy at gunpoint, it's the Eski sound. Zomby, Logos, Boxed: it all comes downstream from Eskimo."
The releases hit an experimental and populist sweet spot, says Clark. "One of Wiley's greatest tricks is to make weirdness mainstream. It's fine to make commercial pop music, and it's easy to make naturally obscure stuff, but it's very hard to make the two come together. Him and Slimzee slipped in these really weird, avant-garde records to 3,000 Sidewinder ravers, while Heartless Crew played bashment and vocal garage."
There ain't a club that you won't see me at / Cos I'm a street star / There's no set time I have my tea at
If he started his own label to ensure full creative and financial control, then he started Eskimo Dance with a similar rationale. "He realised the power was in our hands," says Maxwell D. "A lot of promoters were making all the money and just giving us the booking fee. He realised early that we could do it ourselves, so that we held the power." Hooking up with Ricky and Ingrid, two old-school promoters from Mix It Up, he secured a spot with Area: a 900 capacity venue in Watford, 20 miles north of London. It had a long, thin room, and a small stage with a DJ booth upstairs. "Wiley kind of based it off a Jamaican stage show called Reggae Sting that we used to sit down and put on in my flat on VHS," Maxwell D continues. "Sting would show all the clashes; all the top Jamaican MCs, DJs, battling and firing away their lyrics. With Eskimo Dance, he made it the showdown. He made it so people were interested in the MCs."
Eskimo Dance was a creative, high-energy pressure cooker where MCs would bundle on stage, get hyped and splurt into the mic; an intermittent, aggy apprenticeship in top-flight grime for everyone involved. "The energy was mad," says Target. "No-one knew what was going on. Now people understand why there are 30 MCs on stage, but back then it was like, 'What's going on? The rave's getting mobbed!' It was way more of a street thing. Grime was brand new and everyone was clashing. You had all the goons, tonnes of girls: a really mixed crowd all packed into this place. And it was fun."
"It was like being in a garage rave, but listening to grime," says Cheeky, who began as an underage Eski boy. "People dancing and drinking champagne, DJs, the MCs - it was a hype ting. Did Eskimo Dance influence Lord Of The Mics? Jammer might deny it, but I'd say so. It was a version of something that happened at Eskimo Dance, but in his basement." The dance moved to SE1, a cavernous club under the arches at London Bridge station for one or two more events, before collapsing under its own weight. "Grime went into its shell for a while," confesses Target. "Girls decided they weren't going to grime raves, and it got a bit too much about MCs MCing for other MCs."
The rave was also negatively impacted by the Metropolitan Police's notorious Form 696, which requires promoters and licensees of events to list names, stage names and private addresses of all the promoters, DJs and artists. The original version of the form also asked for details of the music style, ethnic groups likely to attend, and phone numbers of all the artists, although those requirements were dropped in '08. Feargal Sharkey, then head of UK Music, who campaigned against the form, said at the time that the altered version "continued to target musicians from ethnic minorities."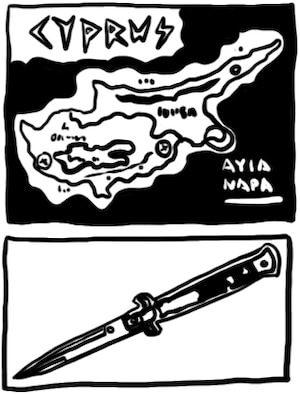 Raskit / Boy in da corner / I still roll deep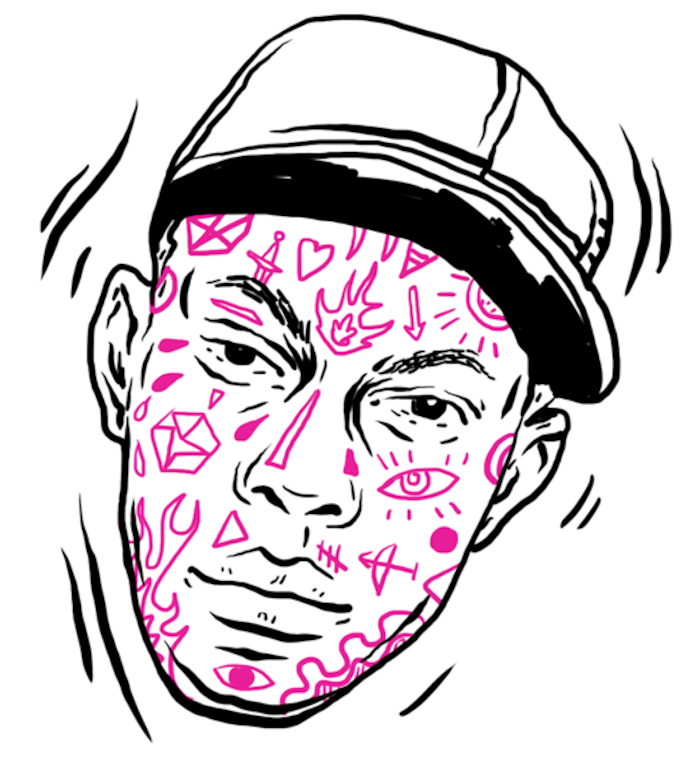 You can't talk about Wiley without talking about Dylan 'Dizzee Rascal' Mills: it's the defining relationship of grime's early years and, for a long time, Wiley's successes seemed inextricably linked to Dizzee's. They met when Dizzee was still Dizzy D, a DJ playing jungle records at his local youth club. "Wiley met Dizzee round my house," says Target. "Dizzee used to give me his CDs. I used to put them to one side and not even listen to them; because he was some kid, whatever bruv. Wiley took the CDs and listened to them and was like, 'Nah, this Dylan kid's got something', so he started having Dylan around him more."
Dizzee became an integral part of Roll Deep, with his fireball hyper-ventilations making him pop through the speakers like a gassed-up phantom on the radio and on stage at Sidewinder. "He used to hang round with N.A.S.T.Y crew," says Maxwell D. "I remember this little high pitched voice, and when Wiley started bringing him to the Rinse shows. Me and Slimzee were like, 'Let's bring him to Sidewinder', then Wiley and Dizzee did the Slimzee CD and that's what put them on the map, big time. They were like some power force."
Grime's underground hype flipped into mainstream success when Wiley and Dizzee were both signed to XL Recordings, a label relationship that worked out better for Dizzee than it did for his mentor. Their relationship suffered a final blow in the summer of '03, after Dizzee was stabbed in Ayia Napa. Their differing perspectives on what happened in the immediate aftermath of the attack eventually worked their way off the grapevine, and onto album tracks and YouTube communications.
The after-effects rumble on in the background, fed by fans' on-going fascination in both the details of the falling out and the idea of potential (albeit unlikely) reunion – grime's version of your divorced mum and dad getting back together. Wiley has intermittently reached out to Dizzee on Twitter and in '13 Dizzee, went onto BBC 1Xtra and said publically that he "doesn't have a problem with anyone." Either way, the friendship was in cold storage by the time Treddin' On Thin Ice was released in April '04, six months after Boy In Da Corner.
Wiley's legendary drive in the early days – his inability to stay out of the studio, his need to corral the newest and best MCs into workable units, always, as Martin Clark relays, "being the person who paid for people's cabs" - could be put down to the focusing effects of growing up in a London ghetto. His need to straddle both the streets and the charts from the mid '00s onwards might just have something to do with Dylan Mills, too. "This is not a diss to Dizzee, because in the canon of music, nothing will touch Boy In Da Corner," says Ross Allen, "but music is a marathon. Dizzee sprinted off and won the 100 metres, the 200 metres, the 800 metres and the 1500 metres, but you're running a marathon and, slowly but surely, Wiley's in the lead at the moment. Who knows where it'll end up?"
I'm not a show off / But when I'm about it's a road block / Stop thinking of the old songs / Move on / Go change your old top
Jamie Collinson from Big Dada met Wiley around '04, at a Heatwave club night grime MC Riko Dan was hosting at the Rhythm Factory. He plucked up the courage to ask Wiley if he ever hosted nights, and they became friendly. "I think at that time it had already gone sour with XL – certainly it had soon after." Jamie stayed in touch after Wiley left the label and some new demos emerged around the time he made "Gangsters." "I remember texting excitedly with [label owner] Will Ashon, standing in the rain outside Tottenham Court Road Station. We both thought Wiley sounded really fired up and decided to try and sign him."
Big Dada, he says, has always been a 'sensitive home' for maverick British musicians. "Will Ashon felt that grime had some way to go before it reached the sort of scope and possibility offered in hip-hop. Grime was very punk: 10% utterly inspired and so democratic, to a fault, that 90% of it was drivel." The label made an offer in '06 and released Playtime Is Over on the same day as Dizzee's third album, Maths and English.
Since then, Wiley and Big Dada have been in a suitably idiosyncratic cycle. "He wants to make grime, and proper rap music, but he also wants to be the star that he is, and in the UK those things are virtually incompatible," says Collinson. "So, we do a grime album. He wants to be more famous, so he makes a pop single. A major label signs him, pushes him into making an album he doesn't really like, it ends up going wrong - and we do another grime album. It's a cycle you can't really imagine any other artist pulling off." They released their sixth Wiley record, Snakes and Ladders, earlier this year.
Roll Deep – and Wiley's – pop adventures are another story for another time, apart from the observation that the sun-stroked Euro-trance of songs like "Green Light" opened up a space on UK estates for the emergence of road rap. "There was a point where Roll Deep existed in one way in Ayia Napa, and like something else everywhere else," says Martin Clark. "I heard a lot of road rap guys saying that's when they lost the roads. Road rap is what people listen to on estates. A lot of that was influenced by grime crews doing pop music, trying to deliberately pander to another market."
Talk it / Walk it / Murkin Wiley's so awkward / Send your top soundboy forward / It's you again from Unsurewood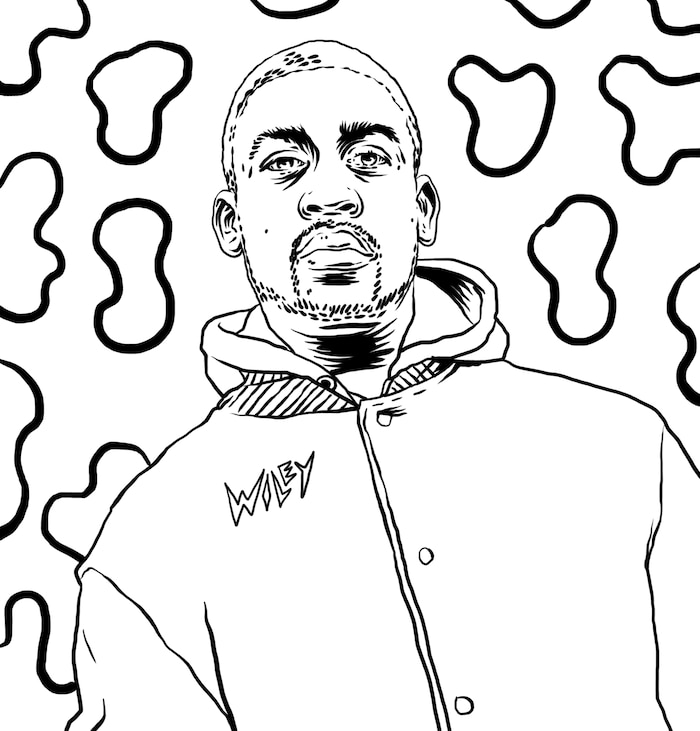 Wiley's skill across both MCing and producing is one of the key reasons he's so revered - simply because it's so rare for someone to be so good at both. "I think Wiley's real skill is that he loves music," says Rinse FM Drivetime DJ Julie Adenuga. "I think D Double E is the best MC in the world but, in terms of the artist, Wiley is the best. His fight is that he's always too early. He's created a genre, and he's the best, but he's got to wait for the genre to catch up."
Part of it just comes down to hours spent in the studio. "I've never been in the studio with someone more impactful in that situation," says Target. "It's hard to explain: his whole face and body changes. It's like he's X Men: going into this mad bop, way faster than the beat, shaking his head. If he goes on holiday, moves around the country, moves out of the country, he takes his studio with him. He makes music every day."
In typically contradictory style, Wiley is music's most famous no-show – and one of its most tireless communicators: on the Tunnel Vision or Grime Wave mixtapes, his nine solo albums and five Roll Deep albums; on the YouTube freestyles or the old, powered-up Rinse FM crew shows. It's that oxymoronic thing again. He's the lyricist frequently drawing for the primary school metaphor – school dinners, hopscotch, bubble bath, apple crumble and custard – but for whom war has been a constant.
"Wiley's got 'I will never back down' syndrome," says Target. "He cannot back down, especially if he feels it's a bullying situation. So much so that he's been in some situations that's got him into big trouble - where he's been nearly killed, or he's been stabbed. All this stuff that's happened to him and some of it's because he won't back down. Any MC says something; there no question is Wiley going to reply. You'd best get ready for the reply." "It was definitely the case in those early days that it was a career path to send for Wiley," says Martin Clark with a headshake and a big, appreciative grin. "He was so central and so sensitised to this. Just look at the dudes who went for him." Target chuckles at the suggestion. "For some people it was a career move – but for some it was career-ending."
For all the warring, Wiley's the ultimate family don. He's got hundreds of sonic progeny in addition to his two biological daughters. "Everyone knows he's a sick MC," says Target, "but he's the best A&R man ever, ever, ever. He's discovered and spotted everyone from Dizzee to Chip and Tinchy. If he didn't discover them, then he spent time with them early on, like Kano." It's a long list: the people he picked up early include Trim, Skepta, Jammer and "basically everyone."
"I'm going to go right out there and say it, that everyone looks at the mistakes Wiley made, or the successes he had, and paves their next steps on it," says 1Xtra DJ Sian Anderson, who was his marketing manager at Warners for the Ascent album. She and Julie Adenuga are eating chips and avocado in Nando's. "There's a very limited amount of people who've done grime forever – Newham Generals, JME, Big Narstie. The rest play the game based on Wiley having played Russian roulette with it."
(The Russian roulette extends to his oft-dysfunctional relationship with major labels. "Wiley once told me that he'd ended up sitting in front of some major label executive who'd initially signed him during the Pay as U Go days," says Jamie Collinson. "He [the exec] said: 'I can't believe you're sitting across from me again, mate. You've 'ad a nice fucking run of it, ain't you?'")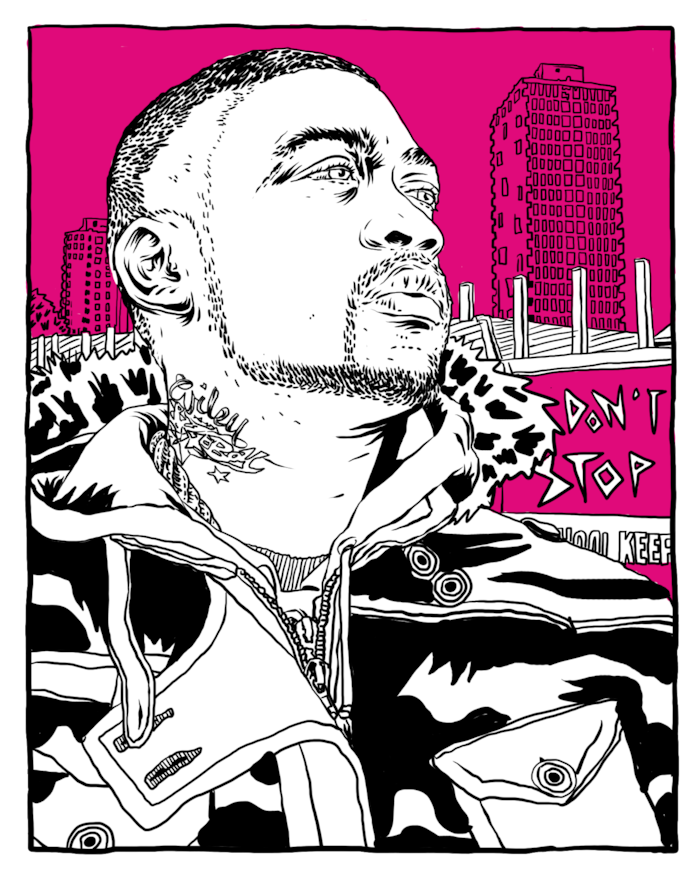 Got so many bangers in my mac / When I flick through fam / I'm dying to leak one / Mic wars / I'll never retreat one
Ah yes, Zip Files. In July '10, Wiley leaked 203 tracks from his hard drive, including those due for his second album with Island. In grime mythology, it's up there with the KLF burning a million quid. "Don't you understand as a human being, wanting to get rid of everything that's on your mind and move on a chapter?" asks Sian Anderson. "People do it every day. They quit their jobs, take a sabbatical, and go on holiday. He did Zip Files."
She's channelling Wiley. "He was like 'All of you want to sign that song, this person wants to be on that song, and someone wants to know when they'll get paid for that part…' Imagine you got 200 songs, and there are at least 100 people out there who want answers from you. It's too much for one person's brain. Since then, every tune has had a purpose: it's for Manga or Stormzy or Tre Mission. There aren't 200 tracks sitting on his computer any more."
Last month, Wiley re-signed to Island. "Part of his charm is that he has a very punk attitude to music," says Big Dada's Jamie Collinson. "He doesn't like to revise, or go back, or polish the recording too much. He's a Ronnie O'Sullivan character – vastly talented and full of flair but easily bored, and a little self-destructive."
I'm back where I wanna be / It's not about money / I'm chasing the art