Interview: Fiedel, Berghain Resident
Whether as part of the MMM joint venture alongside Errorsmith, or reigning solo over the decks and machines, Fiedel remains one of Berlin's true peak time champs. A long-time Ostgut and subsequent Berghain resident, Michael Fiedler defies stereotypical notions of what the sturdy Berlin sound allegedly represents. Instead of stoic minimalism he pairs the cities' techno lineage with house and disco, low-end heavy UK club leanings, old school electro and even the occasional hi-NRG anthem.
Fiedel first cut his teeth as a DJ playing Monday slots for Berlin Mitte's DIY venue Subversiv. Shortly after, he started collaborating with longtime partner Errorsmith as MMM. After a strong few years touring and producing incredibly dense club bangers as a duo, Fiedel used MMM's temporary hiatus to make a name for himself as DJ and producer in his own right.
In 2007, MMM celebrated the 10th anniversary of their classic Donna 12-inch with new material, all the while Fiedel had firmly established himself as a Berghain mainstay and DIY producer, constantly channeling his decade long dance floor expertise onto wax on his own Fiedelone and Fiedeltwo imprints.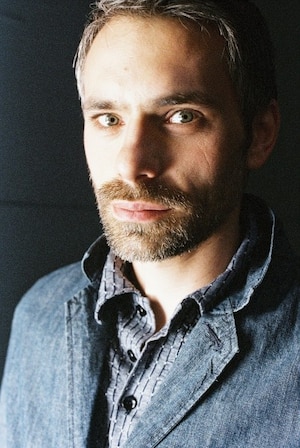 Do you have some stories of your first exposure to music when you were growing up?
I was born and raised in Brandenburg. It's the northeast of Berlin, nine kilometers around, and in the former GDR. It was really hard to get music that you wanted, so my window out of the closed system was the Western Berlin radio stations. My favorite radio show was Monika Dietl's Heartbeat to the Minute show. She played lots of music: Hip hop, house, New Beat, EBM, techno, ambient, all that stuff.
I used to tape her show. At first with my parents' tape recorder, and then I got my own. I used to record everything. Also my parents recorded music for me. They once recorded a Kraftwerk LP, and my father thought that the radio was broken because of the music that was playing. Loving electronic or hip hop music... I was quite alone in this in my hometown for many years.
Later on, when the Wall came down, there were some younger people interested in electronic music, techno, house. So we drove to Berlin to Hard Wax, bought records there, went to parties. It was kind of a small community that was building up around the music.
Let's talk about your time in Berlin. What year did you move?
I joined the Berlin nightlife after the Wall came down, since 1989. I moved to Berlin in 1994, and I came here absolutely alone with Hard Wax as a base for getting records that I wanted.
Hard Wax has this whole sort of mythology around it now. People come from all over the world to come visit. What was the atmosphere like at Hard Wax in 1994?
Hard Wax was always kind of international. I've seen some buses stopped in front of Hard Wax, and they almost needed a bouncer to work with all the people. The quality of Hard Wax was that there were direct connections to the artists all over the world. There was a strong connection to Detroit, New York, and London, so they always got those fresh records in first. We started selling our MMM records with Hard Wax, and the good thing was that it went into the right channels. Not like a usual distributor, just spreading it all over the place. It just went to Fat Cat, Rush Hour and so on. There was no need to spread around in other record stores that didn't want this kind of music. I guess that's why Hard Wax still exists like this.
At what point did you start working at Hard Wax?
I started working at Hard Wax in 1998. Mark Ernestus and Pete asked me because I was a regular customer there. We already had our productions as MMM sold there, and they opened up a distribution for labels like Soundhack, MMM, and so on.
Do you still work there officially?
I'm not a Hard Wax employee like this. I'm still close to the people. My connection is to the Killasan sound system, which came over through Mark Ernestus' connection to Japan. I guess since 2001 I have taken care of it technically and rented it out and so on.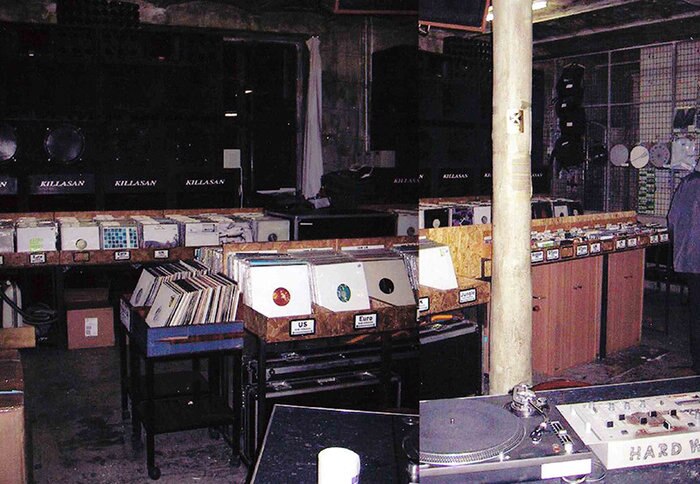 Can you still rent out the Killasan? Like I could technically call up Hard Wax and say, "I want to rent the Killasan for a party."
You can call them up, and then they refer to me and I say, "All right it's... the party's cool enough." Because we don't want to use it for every type of party. You cannot play every type of music on it.
It's not built for techno, right? It's more of a dub system.
Compared to a Funktion One, the speakers react kind of slowly, and they surround you with warm and powerful bass. But it's not so tight, so if the music is too hectic, it might be a problem. Modern sound systems are much tighter and can reproduce the music way better than the Killasan. But if you play the right music on it, then it's a dream.
That sounds like a really interesting sort of sound system to deal with, where it's almost like a person that breathes and acts in a specific way to certain types of music. It's not just a one size fits all situation.
The sound system is quite alive, yes. It doesn't fit to any kind of music, so I always ask what kind of music they'll play, if somebody's interested.
I really like the gay crowd in Berlin, because it's always a willing audience.
Talk about Subversiv, which is where you started as DJ in Berlin.
It was a Monday underground gay event in an old squatted house. I met a DJ, his name was Nipples, and he invited me to play there because we met a few times at Hard Wax and he saw what kind of records I was buying. We played there for two years until they threw out the crew from the squat house. Then they started doing the Electric Ballroom things on Monday at SO36.
You started as a resident at the original Ostgut in 2000. How did you first get connected to that club?
When I worked at Hard Wax, there was a woman who worked there, also a DJ. She was playing at Ostgut already and she told me that they were looking for DJs, so she connected me with Michael and Norbert.
How different were the gay parties that were happening at the Subversiv versus what was happening at Ostgut?
There wasn't the much difference between the crowds at Subversiv and Ostgut. I really like the gay crowd in Berlin, because it's always a willing audience; they are willing to party, they are open-minded and you can play different kinds of music. For me it's the best crowd I ever can imagine – or maybe a mixed crowd. I guess it's not very common in other cities like New York or London that crowds like this are mixed.
When did you first meet Erik, Errorsmith, who you work with as MMM?
I met Erik through a friend. The same friend that invited me to play at Subversiv. Erik was working with Nipples on a track for a compilation for the Bunker club in Berlin. I met him in his home bedroom studio, and he had a lot of analog synthesizers sitting around. Some wires were coming out, different things were attached to them. So I asked him what he was doing, and he said, "Oh, just modifying synthesizers." He was always into modifying sounds. We just started to jam.
Did you ever anticipate that you were still going to be making music and performing with this person 20 years later? Did it feel special at the time?
To meet Erik was a really important thing in my life. To meet such a great person that is so deep into sounds. It was really impressive what kind of things he could pull out of synthesizers. Also his approach to music. We are both open-minded about music. That's why we decided to be self-releasing artists. To have no boundaries, in terms of a label telling you what kind of music to bring out. We just wanted to do it ourselves.
For the non-German speakers, can you explain what MMM stands for and why you chose that name for your releases?
When we had the idea to set up the label ourselves, we were looking for a name and I showed Erik some stuff from my childhood, and there was the name MMM, which means Messe der Meister von Morgen, which in English means something like Exhibition of the Masters of Tomorrow. It was a thing that I participated in school. We both liked the name because we wanted to be somehow... not different... a step ahead or something like that. A step away from the normal ways that the music is produced maybe.
Can you talk about your song "Trinidad"? I think that song's really interesting, because it has what sounds like steel drums in it.
I'm very keen on rhythmic experiences, having the track not be straight. I just wanted to include Caribbean rhythms into a bass-heavy kind of techno-based, funky track.
Was there a similar sort of motivation with the guitar sounds on MMM's "Que Barbaro," because that's also something that you had done that you would not expect to hear.
Yes, for those types of tracks there is just an initial idea to use maybe one sample or one sound and then build around it. We don't start from scratch with a bass drum and the bassline. That's maybe the production that we prefer for MMM and Fiedel tracks.
Is there a DJ that you saw recently that you were really impressed by? Someone where you really enjoyed just how diverse and eclectic they were?
I really enjoyed a back-to-back gig that I had with Tallmen785. He brought a bit of different music to Berghain and people enjoyed it. It was his first time playing at Berghain. You could tell that he was very excited to be playing too, because I saw him walking around for like two hours beforehand.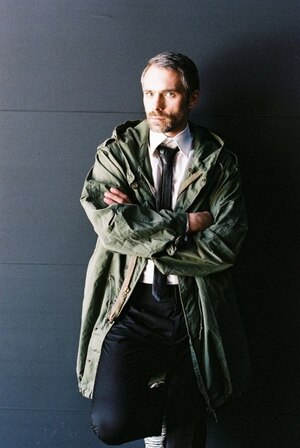 What are you excited to see in techno then over the next five or ten years? How do you think the genre is going to evolve now that it's kind of reached a critical mass?
I don't know how long this kind of techno hype will last, but I'm sure that there are still going to be producers and DJs that can evolve to keep it interesting for the next generation. I'm really impressed that young people have really found their way to techno music nowadays. I find it really hard if you have so much music around – and so much music available on the internet – to find a decent type of music that you're interested in. I'm impressed so many young people like the kind of good techno music and not just chart music, for instance.
Do you have children yourself?
Yes.
What kind of music are they listening to?
Well, they listen to my kind of stuff. I always force them to judge my music.
What's the funniest thing they've said about one of your tracks?
"Oh, that sounds like a fart." [laughs]