Beyond the Bleep: A Guide to Indie Game Composers
Patric Fallon highlights some of the best video game music composers in the world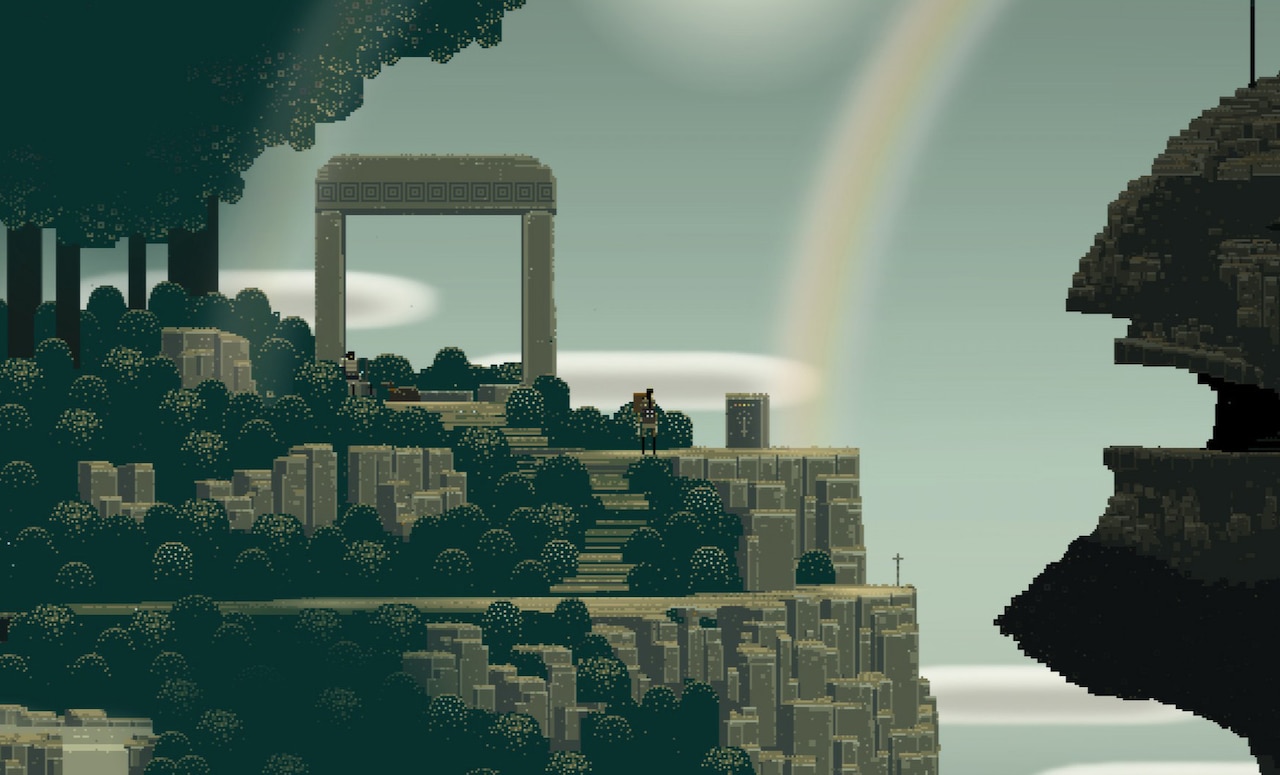 Just like in music, there's much more to video games than what we see in commercials and plastered onto windows at the mall. Small independent developers are constantly breaking boundaries and setting new standards in the gaming world, but you have to pay close attention to catch these gems. Sure, there are a few underground games that somehow reached pop culture ubiquity – Monument Valley and Minecraft quickly come to mind – but they're just the surface of a huge industry teeming with ingenious creativity.
And practically all of the best and certainly the most interesting video game music in recent memory – save for, like, HEALTH's Max Payne 3 OST – has come out of the indie scene. In an effort to give curious ears a proper jumping off point, I've compiled a list of notable musicians, producers, and composers who are doing fantastic work with low-budget game soundtracks. Some of these artists are making totally bonkers music, some of them are subverting video game tropes with incomparable style, and some of them are actively changing the relationship between music and games. As popular culture's obsession with inhabiting virtual spaces continues to increase, shouldn't we give a fraction of that thought and consideration to those who paint our experiences with sound, emotion, and atmosphere? Here are 10 reasons why the answer is "Yes."
It's only right that to start an Indie Game Composers guide with Jim Guthrie, as he may be one of the first to truly legitimize the field and help it find a wider audience. Back in 2011, the Toronto musician (who may be best known for his work in the early 2000s Canadian indie rock scene, including Islands) composed, performed, and produced the soundtrack for a beautifully cinematic adventure game called Superbrothers: Sword & Sworcery EP. Not only was the game a huge success across the board – winning a number of awards, garnering critical acclaim, and eventually being named a "landmark" in Apple's App Store – but its use of music was also recognized as being essential to the experience. Which makes perfect sense, seeing as the composer himself was a foundational part of the game's creation.
Guthrie's thoughtful, eclectic soundtrack notably eschewed typical game soundtrack aesthetics (i.e. retro bit music, gaudy string arrangements) for something more personalized, nuanced, and slyly atmospheric. This was a collection of songs you actually wanted to listen to outside of gameplay. One track in particular, "The Cloud," actually featured guest appearances from Owen Pallett and Arcade Fire collaborator Michael Olsen. Sword & Sworcery LP - The Ballad of the Space Babies has been issued on vinyl, cassette, and CD, complete with beautiful packaging designed by Superbrothers game artist Craig D. Adams, and stands as an inspirational high point for anyone who sees the potential of video game music to be more than background and mood filler. Guthrie is currently at work on the next Superbrothers game.
Berkeley resident Rich Vreeland (AKA Disasterpeace) is another composer who brought some needed attention to the field of indie game soundtracks early on. With his OST for the exquisitely detailed platformer FEZ, Disasterpeace launched himself from relative obscurity to the posterboy for future-facing video game music in 2012. The classically trained musician and coder largely favors software for his productions (the processes of which he openly and frequently talks about), and that larger tool-set seems to give him an edge over the hardware purists working with chiptune ideas. Perhaps more importantly, though, a song by Vreeland has a keen sense of space and color, careful to fill the sonic field with low-bit vapors and intricate harmonic structures. Most of his FEZ OST is beatless and mysterious, almost like Boards of Canada covering Vangelis on a Game Boy, but tracks such as "Glitch" introduce an effective use of crunchy beatwork.
Since making an indelible mark on game culture three years ago, Disasterpeace released a few smaller projects before moving into the world of film scores with the contemporary horror classic It Follows. It's worth noting that, though obviously not a video game soundtrack, Vreeland's It Follows OST carries over a number of hallmarks from FEZ (chiptune synths, low-res distortion, lush atmosphere), while also taking on an explicitly darker edge reminiscent of John Carpenter's film scores. You could very well say that Disasterpeace has effectively brought a genre once solely related to video games out of the box and onto the big screen.
Swedish composer Salkinitzor has a fair amount of indie game soundtracks under his belt, but the music is all a bit scattershot. From the playful vintage ditties on Spin the Bottle: Bumpie's Party to Hyper Princess Pitch's loveably twee 8-bit bonanza, the guy's Bandcamp is a mixed bag. But that kind of makes his work on Rymdkapsel all the more remarkable.
The game itself is described as a "meditative space strategy," and the three extensive compositions which accompany it follow suit. Salkinitzor practices a fair amount of restraint for Rymdkapsel Soundtrack – focusing on a subdued, kosmiche-referencing spread of drones, billowing synth textures, and krauty rhythms. Spacey and meditative, indeed, not to mention refreshing. Cologne label Modularfield released the soundtrack in 2013, but little else has been heard from Salkinitzor since, especially not in that style.
Beautiful, atmospheric, mysterious, dark, immersive, magical – these words could all accurately describe indie adventure game Kentucky Route Zero, and appropriately enough, they're perfect for its soundtrack, too. Composer Ben Babbit, who is one-third of game-dev crew Cardboard Computer, has a knack for the sublime, the intangible, and the strange, channelling those forces through his largely beatless, synthy pieces (think Angelo Badalamenti collaborating with Tim Hecker on ludes).
Thus far, the five-part series has only made it to Act III – each installment brings a new collection of original music from Babbit, along with one or two country/bluegrass standards from assorted contributors – so there's still a lot to look forward to from Cardboard Computer & Co in the coming years. But even if they quit now, the gaming world would still have one of its most impressive and wholly singular point-and-click experiences. It's probably best to just start with Act I and listen through at your leisure, but no matter how far you get, definitely don't miss the supremely Lynchian ballad "Too Late to Love You" on Act III.
Along with the developers at small UK studio The Chinese Room, Jessica Curry helps craft experiences that blur the line between typical gaming and interactive virtual exploration. Her work favors minimal arrangements of piano and strings with subtle electronic and vocal touches, serving almost as a counterpoint to the sweeping, overblown orchestration that is exceedingly popular in big-budget titles. It's the spaciousness Curry leaves in her music that helps draw players deep into whatever desolate, uncanny world they're traversing – the texture and mood of each piece is always present, but never a distraction.
Curry's melancholic neo-classical compositions in Dear Esther garnered her a nomination for Excellence in Audio at IGF, which was quickly followed by a significant left turn: the anxious, unsettling, often terror-inducing soundscapes of Amnesia: A Machine for Pigs. Her next project with The Chinese Room, a highly anticipated open-world adventure called Everybody's Gone to the Rapture, will hit PlayStation 4 on August 11, but its operatic theme song is currently available to stream on SoundCloud.
TRI: Of Friendship and Madness has a particularly unusual description tacked onto it – "freestyle first-person 3D puzzle exploration adventure platformer" – which in practice could perhaps be oversimplified as "Portal on acid." Either way, it's safe to say the joyous, colorful, expansive, and downright kooky game details a remarkable one-of-a-kind universe, and Ludwig Hanisch's OST is no doubt a major part of that inimitable charm.
The soundtrack is based around a predominantly percussive palette that uses treated guitars, non-traditional instruments (jaw harp, anyone?), global singing techniques, and the odd flourish of synth and electronics to fill in melody. Parts of TRI OST are as unclassifiable as the game itself – like the tribalist, pancultural funk of "Foresight," for instance – while the lighthearted "Epilogue" is a quaint synth-pop ditty and "Better Friend," well, you may be better off avoiding its kid-friendly rap altogether. But despite its idiosyncrasies, that inherent strangeness is exactly what makes the game and its music so uniquely memorable.
Speaking of strange: Czech artist Floex, AKA Tomáš Dvořák, specializes in his own brand of quirky electro-acoustic music, the likes of which breathe life into the voiceless games by Amanita Design. The Prague-based studio responsible for adventure games like Machinarium and the Samorost series is known for a very specific aesthetic, somewhere between childlike imagination and druggy hallucination, and because they never use actual dialog, those worlds wouldn't have nearly the same depth if not for Dvořák's hyper-detailed productions and sound design.
Reminiscent of early Mouse on Mars and Tortoise, Machinarium Soundtrack has already been named among the greatest video game soundtracks since it appeared in 2009, not to mention sold through four limited-edition vinyl pressings from Minority Records. Floex is only months from releasing his latest Amanita project, Samorost 3, and he's given everyone a teaser of the music before it arrives.
It's rare to come across a video game soundtrack like the one for Kairo. It's probably because few games allow for the weightless, ashen soundscapes that Bartosz Szturgiewicz creates. Under the name Wound, the Polish producer forged new dimensions around Richard Perrin's "atmospheric 3D exploration and puzzle solving game," and his work played directly to the scale and scope of its vision.
Kairo: Arranged Soundtrack, as Szturgiewicz calls his sequenced OST, feels massive, ancient, and desolate. Built on weathered drones and dark plumes of noise, these 15 tracks rarely let any light in, so the small, flickering rays that do appear feel all the more brighter. "Chilling Waves" is a sumptuous piece of synth music with New Age flourishes, and though the incandescent "Gentle" tries to bury its angelic glow, that otherworldly spirit is revealed by the time "Gentle, Two" appears. Anyone with an ear for Haxan Cloak or The Caretaker owes it to themselves to check it out.
Anyone who follows underground electronic music may already know about David Kanaga, the Oakland-based artist who released his soundtrack for DYAD via Oneohtrix Point Never's Software label in 2013. The 29-track OST does a remarkable job of invigorating the game's "mind-bending, psychedelic sensory overload" with melting-pot maximalism and vibrant sound banks.
You can feel neon memories of Sonic the Hedgehog zipping through Kanaga's wide-eyed productions, and the ecstasy-fueled early rave scene seems to directly form the aesthetic of DYAD's cyber-hallucinations. Hell, even Software's logo is an homage to '80s/'90s adventure game giant Sierra. More musicians and producers like these should be paying attention to what the video game world can offer their work, and perhaps more importantly, what their work can offer the world of video games.
In April of this year, jazzy/jammy Brooklyn band Archie Pelago released a surprise album, called Off-Peak, which doubled as the soundtrack to a freeware game created by cellist Cosmo D. The trio wrote of their project, "The music that accompanies Off-Peak has been stewing in a variety of forms for a few years. With Off-Peak the game, it's given a particular context and function... The game's themes and messages interweave with the music."
And they prove just as much during an hour-plus excursion through A/V oddities rooted in noirish motifs, bizarre sci-fi, and trippy, dubbed-out soundscapes. It's an all-too-rare occurrence of a game and its music coming from the same source, the benefits of which may have yet to be fully explored. But with so many of the necessary tools readily available to artists (and a few trendsetters paving the way), maybe it's just a matter of time until video games and their soundtracks are completely inseparable.