Gallery: HudMo and Mark Ronson at Mauerpark 2015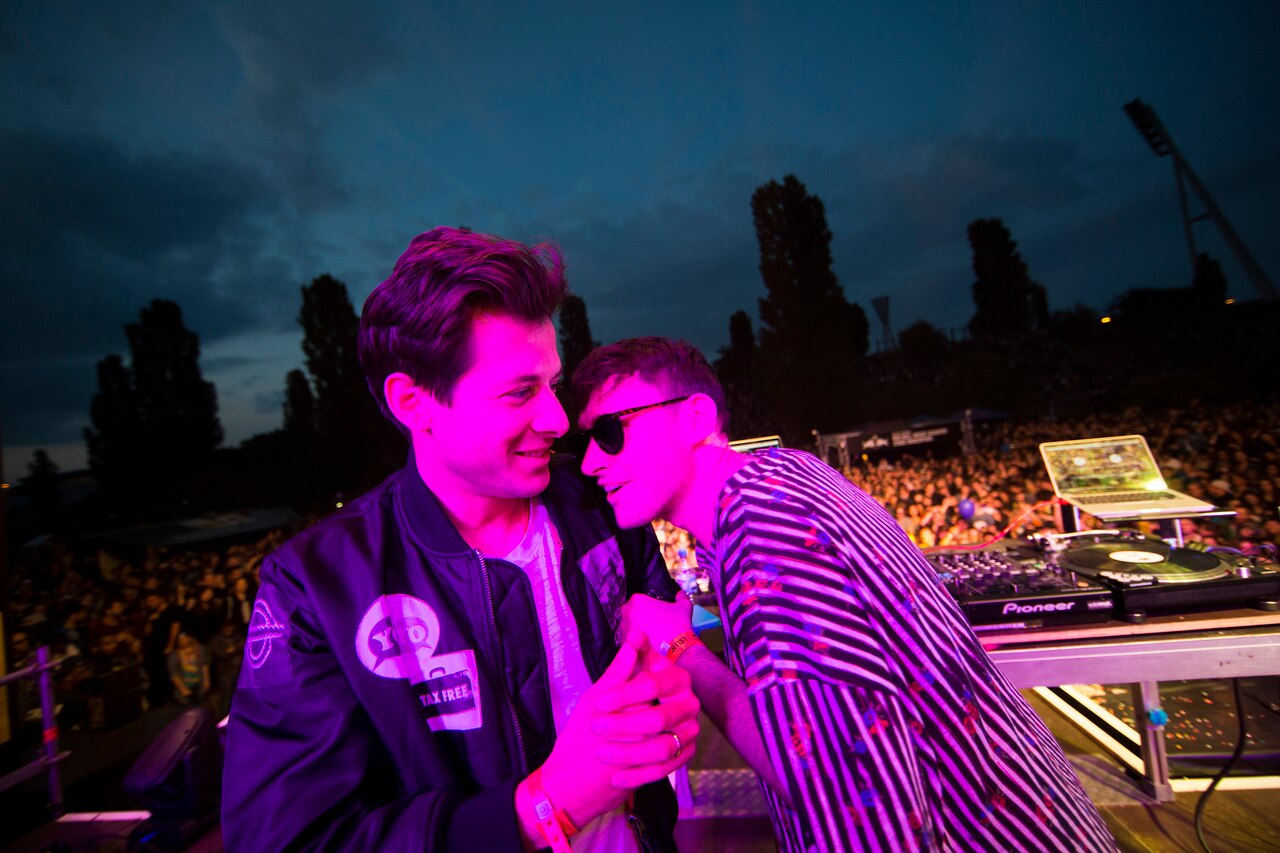 For the third consecutive year, Red Bull Music Academy presented its stellar stage at Berlin's Mauerpark, in conjunction with Fête de la Musique. This year's lineup featured a special showcase by Academy alum and acclaimed producer Hudson Mohawke, playing a live set with band as well as back-to-back with DJ, superproducer and former Academy lecturer Mark Ronson.
With HudMo's long-awaited sophomore solo LP Lantern dropping on Warp the week before, this Berlin gig was bound to be a special occasion, particularly since he brought his live band to Germany for the very first time. Earl Sweatshirt added some shock-value raps to the plate, while disco-not-disco troubadour Kindness takes his dislocated dancefloor stylings live to the Mauerpark stage. LA-via-Berlin's Academy alum Robot Koch rounded off the lineup, with his signature organic/futuristic beats.