Interview: Eden Director Mia Hansen-Løve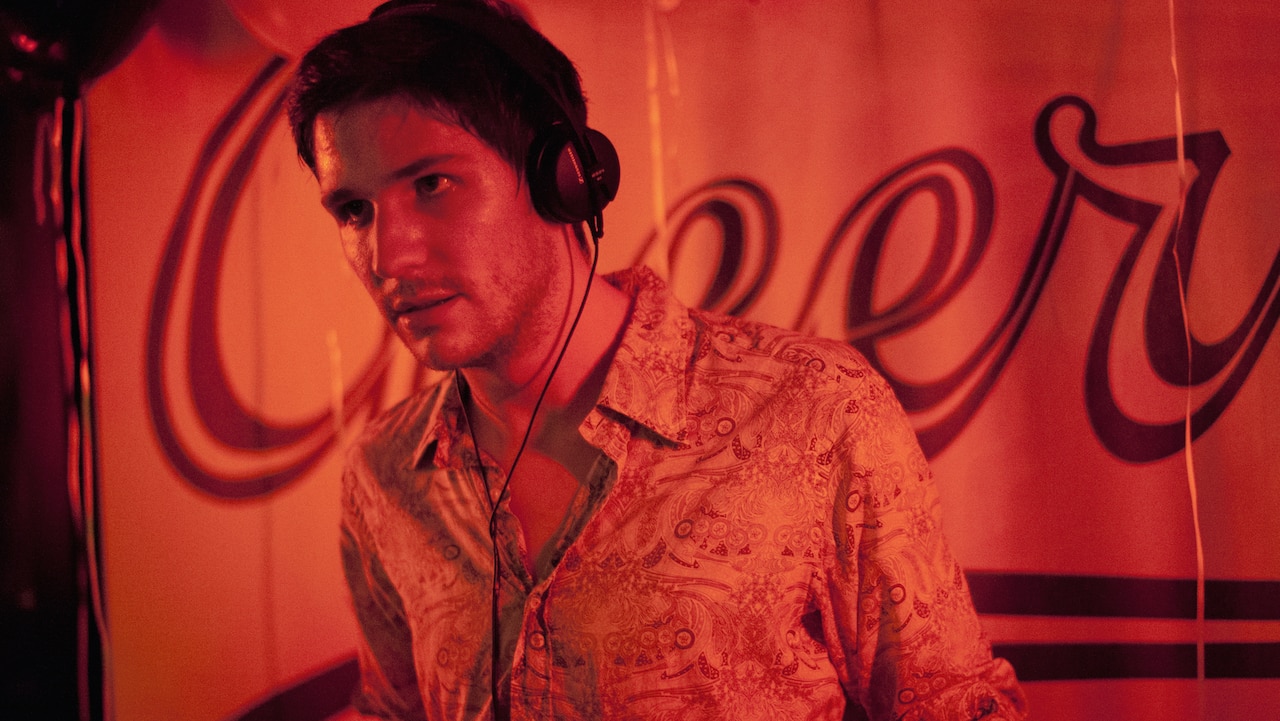 Directed by Mia Hansen-Løve (Goodbye First Love), Eden stars Greta Gerwig and Brady Corbet, and follows a teenager named Paul (played by Félix de Givry) growing up in the underground dance music scene of early '90s Paris. Raves dominate, but he's drawn to Chicago's house scene, and decides with his friend to form a DJ duo. Based on the real life story of Hansen-Løve's older brother Sven, the film traces the rise of the French electronic music scene in the '90s, with a soundtrack that includes songs from Daft Punk, Frankie Knuckles, Martin Solveig, The Orb, and more.
Eden premiered at last year's Toronto International Film Festival and is now making its way into theatres throughout North America. Over the phone from a hotel room in Los Angeles, Hansen-Løve spoke to us about what it was like working with his brother, the songs that didn't make it into the film, and why she thinks French house captured the world's attention.
Where did the idea for this film come from?
It's different things that came together at the same time. First, there was the fact that I had done three films with the feeling that they were some kind of trilogy and belonged together in the type of inspiration that it came from. I had a feeling that I was at the end of something and I wanted to start something really new in the approach of filmmaking – not in the style really, because I make really personal films – but in terms of the world that I wanted to explore and also in terms of the production. Not necessarily more commercial at all, but just in a different scale.
At the same time my brother, who was a DJ for 20 years and seven years older than me, he was also at the end of something. He found a need to move on and do something else, he was at a moment where he was really trying to change his life and to start writing. I watched the Olivier Assayas film Something in the Air, which is a film about his own generation, what was it like to live in the '70s and the political involvements of young people. It made me think of my own generation and my brother's generation, it gave me a new perspective on my own youth and I thought to make a film that would be both a portrait of my brother and a portrait of my generation through his story.
What was it like working on the script with your brother?
I actually started to write it alone, because I had always written my scripts alone and I didn't think I was ready to write with somebody else. He didn't ask to write it with me, but at the same time I was asking him many questions, especially about the first years. I was kind of interviewing him and I realized that letting him write some scenes, especially the scenes involving the music, that would be very interesting for me to open up my writing. I let him write a few scenes and the dialogue between us was so easy and uncomplicated that it made it fun, so it progressively became more collaborative.
Besides collaborating with Sven, what sort of secondary research did you do?
The documentary aspect of our work was more about finding footage, both video and pictures. We met a lot of friends of Sven or people that he knew but had not been seen for years, and it helped us for many things, being precise about the reconstruction of some of the clubs and finding the right places. For me it was actually new, because even though I was there at the parties a lot, I was very young and my approach of that was one of a younger sister who's dancing and having fun.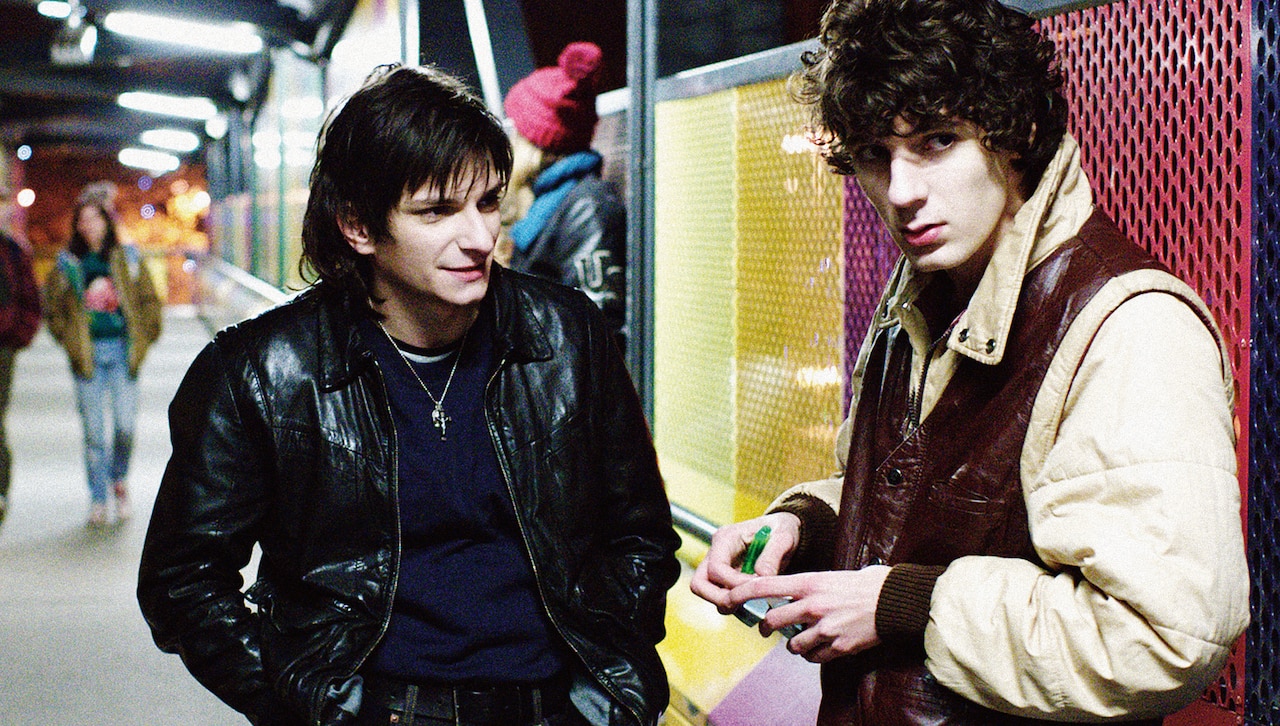 Did you have any difficulties licensing the songs used in the film?
We were very lucky with the music actually. The one thing that took a really long time was financing the film, which was actually a nightmare. I had to change producers many times, but it didn't have anything to do with the music. That was the one thing that ended up being very easy.
The first producer of the film thought it would be very expensive and that's one of the things that made the film look impossible to get financed. [But] most of the artists agreed to be paid the same price. We only had like three or four songs that we couldn't get and two of them were disco songs. They're actually the toughest to deal with because it's a different world and very often the people have disappeared. One of the songs that we couldn't use, not because they said no, was because we never found the writers.
One thing that I really enjoyed about Eden is its portrayals of real life DJs, like Daft Punk (played in the film by Arnaud Azoulay and Vincent Lacoste), were subtle rather than using them as boldface cameos. Was this a conscious decision?
It became progressively conscious, but actually it's something that we did very spontaneously I must say. The film was really about my brother and his world. They happened to be there a lot, especially when he was young. They weren't necessarily close friends but they were part of the same group of people. They were actually closer to Sven then what the film shows. We actually underplayed that, and I think that had to do with Sven's shyness about that.
He was the first one to play "Music Sounds Better With You" in the club. We could have used that, but in a way that's precisely why we didn't. We didn't want the film to be that cool, we wanted the film to be true and universal, it wasn't about doing a cool film about French Touch. We did try to transmit the beauty of the era and those places and moments, but in a different way. Not the way you see on MTV.
What do you think is the biggest misconception about that era of music?
I see things from my own conception, so it's not like I'm an expert how other people see it, but I think there's this whole idea that it's always fun. You have a lot of moments that are very banal, and it's not always about excitement. That was another thing that was striking to me when I was trying to get the film financed. We were having very negative comments on the script. One of the things people were approaching me about is that there wasn't enough violence. There were people who were pretending to know the scene better than me, and it was striking, because I think I know it quite well and Sven knows it quite well. He took cocaine, like many of his friends, but he never died, and wasn't involved in violent scenes.
To see people have all these clichés in mind, even people who had been in these clubs and saw it in a way that was pretty much influenced, that made us feel that it was even more necessary to look at it in a different way. The fact that drugs are there in the film but not overdramatized, they're just there, it's just part of the life. Some people think when you have characters that are doing something illegal or wrong, they should be punished in a way. They were punished but in a different way than people expected, a much quieter way.
Financially, as well as their relationships with family and friends.
One thing my brother said about the people who made this music and the ones that were successful and able to build a life out of that way of living were the ones who didn't take drugs and didn't drink alcohol.
There's a pivotal scene that takes place at New York City's MoMA PS1. What do you think drew US and North American audiences to French Touch in the first place?
The French Touch is an expression in English and I think it's not an accident. These people in France who made this music and became popular were actually very much influenced by American music. Americans love tributes to themselves.
At the same time they built their own music culture on the underground American scene. My brother was traveling to New York and Chicago all the time, getting the vinyl there, and his vocation was to make people in France love the music as much as he did. I think there's something quite moving about French young people from small towns... What did they have to do with black gay guys from Chicago suburbs? That's very far away, but ultimately they identify with that and made it theirs, and that's the one thing that's original and beautiful about it.