Nightclubbing: An Oral History of Detroit's Motor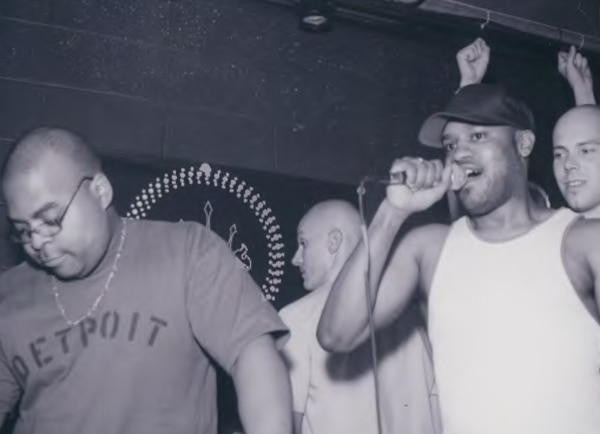 Detroit techno was born in the '80s, and the genre was quickly exported around the world. As these first and second wave heroes began to gain recognition outside of Detroit, however, it became clear that the city was lacking clubs that cultivated new local DJs or brought in high-profile international acts on a regular basis. As Michaelangelo Matos reports, this all changed with Motor – a space that emerged before the arrival of the Detroit Electronic Music Festival and served as one of the most important dance music venues in the city during its run. From Derrick May to Kraftwerk to Richie Hawtin's Y2K party and the Smashing Pumpkins, it was home to some of the era's most memorable nights in the Motor City.
DJ BONE [Motor resident, 1997-99]

It's funny – no one contacts me about Motor. Ever. [laughs]

HOBEY ECHLIN [former Detroit Metro Times reporter]

Motor opened in 1996. I used to live down the street from it – this random street in Hamtramck, this weird little Polish neighborhood that's completely autonomous from the rest of Detroit.

DERRICK MAY

View all [DJ]

Carlos Oxholm, Steve Sowers, and Dan Sordyl were the original owners of the club.

STEVEN SOWERS [Motor co-founder]

Actually, the first building we attempted to buy was the old Music Institute building – I think in '95. All of a sudden, there's this riot in Detroit – supposedly, it was a race riot. It was all over the news. Every single bar downtown that people would go to just died. Then Carlos approached us and said, "Hey, I've got this building that these two guys are having a hard time paying their bills. It's in Hamtramck."

ASYA SHEIN [Motor assistant booker, 1996-98]

Even though it's theoretically in the city, it's not. Nobody wanted to go to Hamtramck.

STEVEN SOWERS

Everybody thought: "You're nuts. Nobody's going to go to Hamtramck." There were a couple of punk bars there; that was it.

DAN SORDYL

We resurfaced the whole interior. We knocked out walls. We rearranged where bars were set up. We put in a stage. We did everything. They didn't have much there to begin with – it was more of a rock & roll venue, no dance music at all.

JOSHUA GLAZER [Motor booker, 1999-2002]

The main room [had a capacity of] 800, the side room was 300, and another 100 with the back lounge. We came close to 1,500 once or twice, and that was fucking dangerous. [laughs]

CARLOS OXHOLM [Motor co-founder]

I'm actually the person who put together the sound system for the Music Institute. I owned a lot of sound equipment. I was doing sound in Detroit during those days – the only person, back then. Once Motor came along, we put the equipment I owned in there.

DJ BONE

It was a really special [DJ] booth. It was a big, metal tube – looked like something you'd find in a submarine. They welded it into the wall. It had one of those doors like a navy ship.

STEVEN SOWERS

The first DJ we had was a guy named St. Andy. He was a friend to both me and Dan, and he was familiar with the music. To be honest with you, [the music he played] was way too mainstream, but it brought the crowds in. Our grand opening, at least 5,000 people showed up. We expected 500. It was nuts – cars a mile long down the main street of Hamtramck, down the highway. Even I was overwhelmed by it.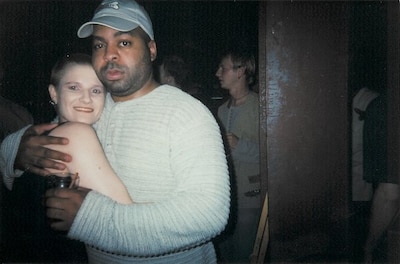 JOSHUA GLAZER
The main room had resident DJs, but it didn't fully embrace the techno culture.
CARLOS OXHOLM
I hate to say it, but the music was terrible at the beginning. Honestly, it sucked. But it was a good-looking place, and Steven knew how to promote.
DAN SORDYL
It was a lot more loungey in the beginning. And the name we were using was Motor Lounge for the first two years.
ADRIEL THORNTON [Motor promoter of Family, 1997-2000]
It was more of a mainstream, shiny shirt kind of place. If you were in the underground, initially Motor was not the kind of place where you'd consider going.
STEVEN SOWERS
The rock & roll side sucked. The bands sucked. It was dead in there, and the big room and the back room were packed.
DJ BONE
Dan booked a band called Nashville Pussy on a Friday night. It's a rock band from the Deep South who played . . . I don't even know what to call it – punk rock, hard. And they put a huge Confederate flag up onstage while they performed. It wasn't once. It wasn't twice. He did it over and over – that one band. It was bad. Imagine that in the side room, and in the main room you have DJ Bone and Dave Angel.
JOSHUA GLAZER [Motor booker, 1999-2002]
A band played in the side room once a week – the guys who would go on to be Kid Rock's band.
DAN SORDYL
Kid Rock ended up renting the place a couple times. He DJed there for the Top Dog Records Christmas party right before [Devil Without a Cause]. We also did a party there called Breakfast with Kid Rock, where at midnight we served eggs and hash browns and toast to 200 people. [laughs] That was kind of weird.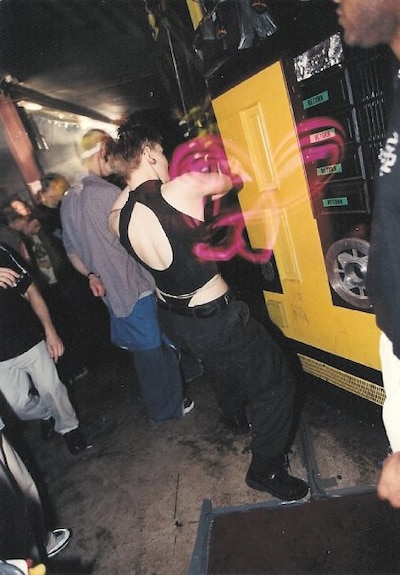 STEVEN SOWERS

Our first guest DJ ever was Theo Parrish. Maybe 300, 400 people showed up. And we said, "Now it's time to start hitting up the big guys."

JOSH GLAZER

The first year anniversary of Motor, Derrick May played. He had the relationship with Carlos going back to the Music Institute. That was what really got the ball rolling.

CARLOS OXHOLM

My sister was sort of dating Derrick [May], so I met him before he even started to really get going.

DERRICK MAY

I think the guys knew what they wanted to do from day one. They knew they wanted this music in there.

CARLOS OXHOLM

Derrick never wanted to step in the place. But my sister and him were going out one day and she basically dragged him there. It was right after that, the first time he spun. That changed it – really changed everything.

STEVEN SOWERS

I had already had Kevin play, and Juan and Eddie. Derrick was the last holdout. I said, "I will promote you like I've never promoted anybody before." Derrick said, "How much did you pay Kevin and Juan?" I said, "Two hundred bucks." Derrick said, "I'll tell you what. I'll do it if you give me $250."

ADRIEL THORNTON

It was kind of odd that they would have Derrick playing there, but it was still a good party. Any party with Derrick turns into a good party.

ALAN OLDHAM [DJ T-1000; from 313 post, February 8, 1997]

Just back from the Motor Lounge to see Derrick May rip shit up . . . Needless to say it was one of those Techno Royalty things: myself (wow, I'm in the club!), Stacey [Pullen], Sean [Deason], Kenny [Larkin], Al Miller (back from Paris), and after three years I ran into Mr. Hawtin

View all himself, the Plastikman, his exile over... The crowd went nuts with every mix. I haven't seen a Detroit crowd like that in years.

ASYA SHEIN

That was the point where it went from local nightclub to, "Oh my god, Motor's bringing who?" It made it a world-class nightclub.

CARLOS OXHOLM

I remember it being very packed. And honestly, Motor was a lot more white before that. I think at that point it changed and became a little more ethnically diverse. You could see the difference. It felt more like home to me.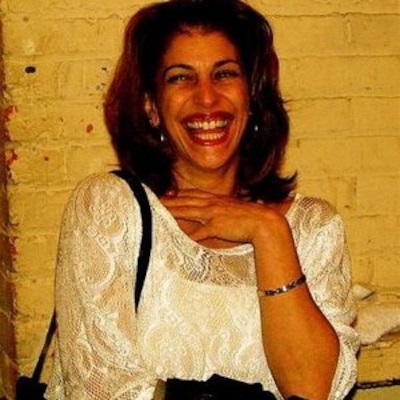 DERRICK MAY

You could always find me at Motor hanging out, like everybody else, just having a good time. We all went. Dan was such a neutral source to the music scene, nobody had a hang-up coming down there. Nobody had a reason to complain or be upset with this guy. He was just Dan Sordyl, the white boy that knew what he was doing.

DAN SORDYL

Steven Sowers hired Laura Gavoor to be our booking agent. Laura knew everybody in the electronic music world. So she brought us the clout we needed to get these DJs to come to our venue.

ASYA SHEIN

She managed Juan Atkins, Derrick May, Kevin Saunderson, Theo Parrish, Moodymann, Jeff Mills

View all – everybody that mattered at the time. I was her apprentice. I learned the business from her completely. Laura said, "I need someone to answer phones, send faxes, be professional, and not be a groupie." I'm like, "OK, I'm not going to be a groupie."

ADRIEL THORNTON

Me and Laura worked together at Transmat years before. Laura was very passionate. Laura was in the mix for a long time. No one could touch her credibility.

JASON HUVAERE [co-founder, Paxahau]

Laura was very aggressive. She was unlike any other girl we had met. She got the job done.

ADRIEL THORNTON

As a female in a powerful position in techno, dealing with people – some of them her clients – Laura had to bitch it up. She had to. Techno's a little different now. But that industry was very misogynistic. She could be talking to another artist or manager and they'd try to kick the conversation into the direction of, "How fast can I fuck you?" And to her it was, "How fast can you fucking pay me?"

ASYA SHEIN

She worked day and night – on the phone with Europe. She was no one to mess with. She was hardcore. She put me in my place a couple of times; I was about 20 years younger.

ADRIEL THORNTON

She had a bullshit meter that was off the charts. I miss her on the set. When me and Laura were on the dance floor at the same time, it was heaven. Every time I hear "Flowerz" by Armand Van Helden, that is a Laura trigger for me, because of dancing to it at Winter Music Conference. I think Roy Davis Jr. was playing. We were the only two on the dance floor. We twirled all fucking night. [laughs] When "Flowerz" came on, we were liv-ing.

DJ BONE

Any other Friday you'd go, there'd be 20 people. But when Derrick May or Kevin played, it was packed. I played as a guest on one of those nights. A few weeks after, Steven Sowers contacted me and said, "We're trying to get this Friday night hopping on a regular basis, if you want a residency."

DAN SORDYL

He did our weekly Friday night, and that was the shift, when we brought in DJ Bone.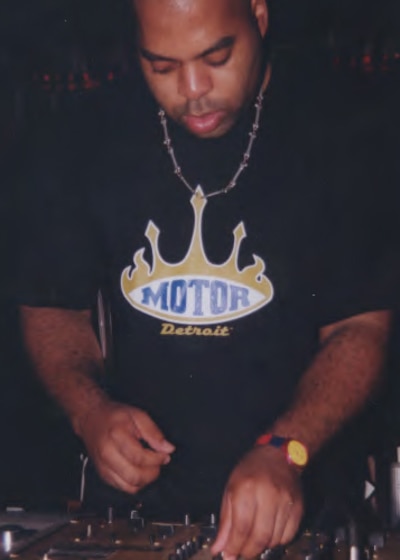 DJ BONE

One day Derrick May pulled up and asked: "How's it going with Motor? They asked who I'd recommend as a resident and I told them you." I hadn't started traveling on a regular basis yet and Derrick said, "Why don't you get Bone before he starts globetrotting?" I started doing the Fridays – me and St. Andy. Then they weeded him out. A month or two months after I started, they brought in Mike Clark and DJ Minx on Saturday. Friday night was a techno night; Saturday night was a house night.

JOSHUA GLAZER

Adriel Thornton was a club kid extraordinaire, as he liked to call himself. He had come up in my era throwing parties.

ADRIEL THORNTON

We'd done a party the year before called Family – that was '96. The party was at Tom Phillips' Post, on the east side of Detroit. I remember the lineup being Derek Plaslaiko, Paperclip People – which is Carl Craig

View all – Rob Hood, and maybe Adam Haupt. Adam did a lot of parties, played a lot of lofts.

STEVEN SOWERS

I had met Adriel at the Music Institute years earlier.

ADRIEL THORNTON

Steven's approach was, "We want to do a gay night there." My initial response was, "I would definitely be interested, but it would have to appeal to the underground dance community, as well as the specifically gay crowd."

DEREK PLASLAIKO [DJ; Motor regular, 1998-2002]

The only real gay clubs in Detroit were mostly circuit-house stuff, hi-NRG dance. They wanted to hear good music at a good gay party.

PATRICK RUSSELL [DJ; Family regular, 1998-2000]

With Adriel being gay himself, but always being a very strong part of the rave scene, he always wanted to make sure that was part of his promotion: Everybody's accepted. That's why it was called Family.

ADRIEL THORNTON

The smaller side room was where the dance situation happened. Then the back bar – in the beginning I think we were just playing Björk CDs. In that era, at least in Detroit, people were into alternative, and also house and techno, and probably also punk and hip hop. So especially in the gay context, I wanted the back room to be sort of pretty. [laughs]

DEREK PLASLAIKO

The original residents were Jason Kendig and Jeremy Christian... I went one night, probably late January of '98, and Adriel told me Jeremy was leaving. I was like, "Who you going to get to replace him?" He said, "I don't know – you?" Next thing I know I was the resident. I think it might have been the week after. [laughs]

JOSHUA GLAZER

At its peak, we were doing 400, 500 people on Tuesday night.

ADRIEL THORNTON

There was a period when we were running three areas all the time; we took the big room and cut it in half. That's where our drum & bass room was. That's where Lauren Flax had her first residency – the drum & bass room at Motor.
LINDA G
After Tony Liggett – Top Cat – left, Brian Gillespie became the back room resident.
SEAN HORTON
Brian Gillespie would play hip hop, soul, funk, house. It became a really eclectic kind of breeding ground for all forms of earthier electronic music.
JOSHUA GLAZER
I remember Brian Gillespie played the first-ever mash-up I ever heard: Chris Isaak's "Wicked Game" with the Plastikman remix of La Funk Mob. He'd just come back from London and had a white label – probably 2000, 2001.
LINDA G
Brian brought Godfather in to play with them. That turned into the Booty Room.
JOSHUA GLAZER
Booty went so far beyond the rave scene. You would hear those records played on the radio every Friday and Saturday. It was happening in every bar and club in the city where Detroit residents were going.
KEITH KEMP [DJ, Motor regular, 1998-2002]
The back room – anything could happen back there. The side room, anything could happen in that room, but that was mostly a techno or house room. I might be playing more underground and minimal, deep house. The main room was big records, big sound, big techno, hard techno.
ROB THEAKSTON
One of the local radio stations, 89X, actually simulcast live on Friday nights at Motor [beginning in November 1997]. If you couldn't make it down that week, you could always just flip on the radio. That was Detroit radio, once again, coming to the rescue.
DAN SORDYL
89X was more powerful than any other Detroit station because it broadcasts out of Windsor, Canada, and the Canadian Broadcasting Association allows stronger stations. We saw IDs from all over after we started broadcasting live on 89X. They actually gave us a commercial-free [slot] for two hours, midnight to 2 AM, which is unheard of. Adriel Thornton was our host on Friday night, and he would announce the DJs, talking to the Midwest.
DEREK PLASLAIKO
Slowly but surely, the rave scene started catching on.
STEVEN SOWERS
I was going to these raves, and I would just flyer the shit out of them. A lot of the kids that turned 21 started showing up.
SEAN HORTON [founder, Decibel Festival]
There was a crackdown on the underground warehouse parties. All of a sudden it was like, either you have to go Windsor or we have to build a new infrastructure for it. The party scene migrated into the clubs.
JOSHUA GLAZER
That whole network of DJs from all over the world who a few years earlier would have played at a rave somewhere in Detroit, also wanted the security: The deposit's in, the club's open, they can show up, play, get paid, go home.
DJ DICK (313 post, June 12, 1998)
There are two times in 15 years I have felt so much love in a room: 1. The night Derrick [May] played "French Kiss" five times all the way through at the [Music] Institute. 2. The Motor [Kraftwerk] after party 6-11-98.
ADAM LEE MILLER [ADULT.]
I remember after the Kraftwerk concert, they came to Motor. Here you are at your local club and it's like, here comes –
NICOLA KUPERUS [ADULT.]
– the members of Kraftwerk!
ADRIEL THORNTON
That was an amazing night. It was a decent crowd, but not jam-packed. They were just super-cool and relaxed and chill – out walking around, hanging out with people.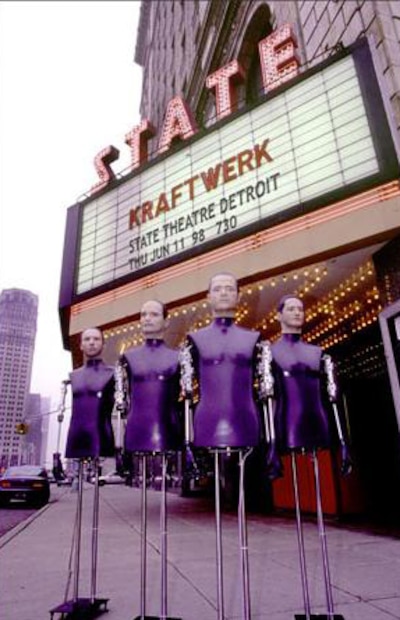 DJ BONE
Anthony "Shake" Shakir was there; Mad Mike was there. It was really dope just to see Kraftwerk interacting with people from UR and Shake. They were socializing in the back, in the cigar room, with a bunch of the elite Detroit techno guys. It was super-dope.
MIKE RUBIN [from Spin, October 1998]
Hundreds of fans packed a tiny black room to press flesh and compare gear, and despite their limited conversational abilities, Kraftwerk's Hutter and Florian Schneider mingled with their acolytes until the wee hours. As the pair finally began to offer auf Wiedersehens to the faithful, "Shake" Shakir spoke up for all of Motown's electronic community. "I'm a musician from Detroit," he said, extending his hand to Hutter. "And I'd just like to say thank you for giving me a career."
ADRIEL THORNTON
Ralf had this crazy, completely huge, totally 1970s sci-fi flip-watch on that was like he had stolen [it] off the set of Battlestar Galactica or Buck Rogers or something. [laughs] But it was a real watch that worked. I remember us talking about that watch [for] days after the party.
DJ BONE
That's not even my greatest memory from Motor. One day, this guy's standing there: "I wanted to come in the booth and kick it." My friend said, "Sorry, you can't come in here." I looked, and it was James Stinson. I said, "Holy shit – let him in the booth." He stood on the wall, closed his eyes, and nodded his head for, like, two hours. A couple weeks later he came in the booth and said, "I really appreciate you playing all this Detroit music." He came back sporadically to stand in the booth and nod his head. He had a hoodie on; he'd sneak in, enjoy it, and sneak back out. I mean, there's Kraftwerk, but then there's Drexciya.
LINDA G
I remember Underground Resistance [with Rolando, April 30, 1999]. I turned the entire main area dance floor into a bunker – sandbags, camo netting – [so] all the members of UR would have a private VIP area. They could have a good time and not have everyone staring at them. You got up into the VIP area [wearing] a "Hello, My Name Is" sticker: "Hello, My Name Is Drexciya."
DAN SORDYL
[On July 8, 1998], I got a phone call from Melissa Matouszek, the Smashing Pumpkins' manager at the time: "Can we come by?" "Yeah! Come by for sure." I didn't know they were going to show up at 1:45.
CLARK WARNER
I was playing the back bar after hours and it was getting late, and the Smashing Pumpkins came through. It was fun playing that kind of night. Basically we went afterhours – just drinking with the band and the crew and people who were there for the rest of the night.
DAN SORDYL
The giant purple tour bus parked in Hamtramck was a huge red flag. So was the fact that the lights were still on in the club.
CARLOS OXHOLM
The police thought we were doing an illegal afterhours.
ADRIEL THORNTON
Dan Sordyl was chatting with the police. They didn't know who the fuck the Smashing Pumpkins were. I remember him saying, "These are the Rolling Stones of this generation." Which I thought was pretty amazing. [laughs] It was a stretch, but it worked. He put it in the context these cops could understand.
We had two years of bliss – techno, house, the night Adriel did, the stuff [Mike] Clark did – before it turned into a more mainstream thing.
DAN SORDYL
They buried it. The chief of police knew I was a straight shooter. Any time they'd come to us with a complaint, I'd handle it myself. That's one of the reasons I got the leniency I did. We could have had our liquor license suspended over that. We never sold drinks after hours. Your insurance is not going to cover you when you're breaking the law.
ASYA SHEIN
Once that bigger stuff happened, Motor changed. We had two years of bliss – techno, house, the night Adriel did, the stuff [Mike] Clark did – before it turned into a more mainstream thing.
LINDA G
At the end of '96 I started putting all the weekly events and the parties coming up in a spreadsheet. I kept a copy in my backpack. When people saw me they'd ask to see a copy of the list. Then people started paging me: " What's going on this weekend?" One Friday night I got paged 80 times. I said, "That's it. I'm going to create an info line." I called [it] the Ambassador Snap. You could hear about everything going on over the next couple days; another extension was all the parties coming up in the Detroit area; the third extension was anything going on in an eight-to-twelve hour drive. So I knew every promoter everywhere.
I started working at Motor, flyering, in April of '98. In May of '98, they brought me into working the office – six days a week, usually. I had just come off of working as a purchasing director – 10,000 items from 400 vendors, lots of moving pieces. So I'm used to keeping lots of things organized. It didn't matter if I'd gotten to sleep at 9 AM. I would sleep an hour and be there by 11. You have spoken to all the founders, and I can assure you that you have an idea what it's like being the person who's keeping the trains running on time. It's fun.
CARLOS OXHOLM
I don't think the office staff knew I was one of the owners. I had other work also, so I wasn't there all the time. I had the most cash money in the place. It was pretty hostile between us at times. Steven referred to me once as a janitor when someone asked who I was.
STEVEN SOWERS
Carlos was bitter because we never listened to him... [I said], "Dude, you're not an owner. You're an investor. We can buy you out tomorrow and tell you to hit the road. In fact, we should."
CARLOS OXHOLM
It wasn't the first place I'd done. It was the first place they'd done.
LINDA G
The draaaa-maaaa. The draaaa-maaaa. God.
DAN SORDYL
Steven and I were equal partners for the first two years. Then we bought him out.
HOBEY ECHLIN [from Metro Times, November 18, 1998]
Motor co-founder Steven Sowers has left the nightclub . . . In his two years at Motor, he and co-founder Dan Sordyl admirably brought Detroit techno and a more mainstream but underground-savvy crowd together, but evidently not without some personality clashes between Sowers and his more subdued partner.
DJ BONE
Steven Sowers – he had some bad blood between the two other owners, but I'm not exactly sure why or how. I know there were a lot of rumors going around, but I never got the full scoop, even from Steven.
DAN SORDYL
Steven Sowers' behavior didn't agree with the partners involved. So Steven was asked to step aside. I would prefer to leave it at that.
STEVEN SOWERS
I stepped away to work with my family foundation.
DJ BONE
No offense to Dan – he's a nice guy. But he wasn't knowledgeable about techno at all. Steven knew everything there was to know about techno.
STEVEN SOWERS
The club was booked six months into 1999. Anybody that played there up until mid-'99, I booked.... I was doing stuff with the club right until it closed.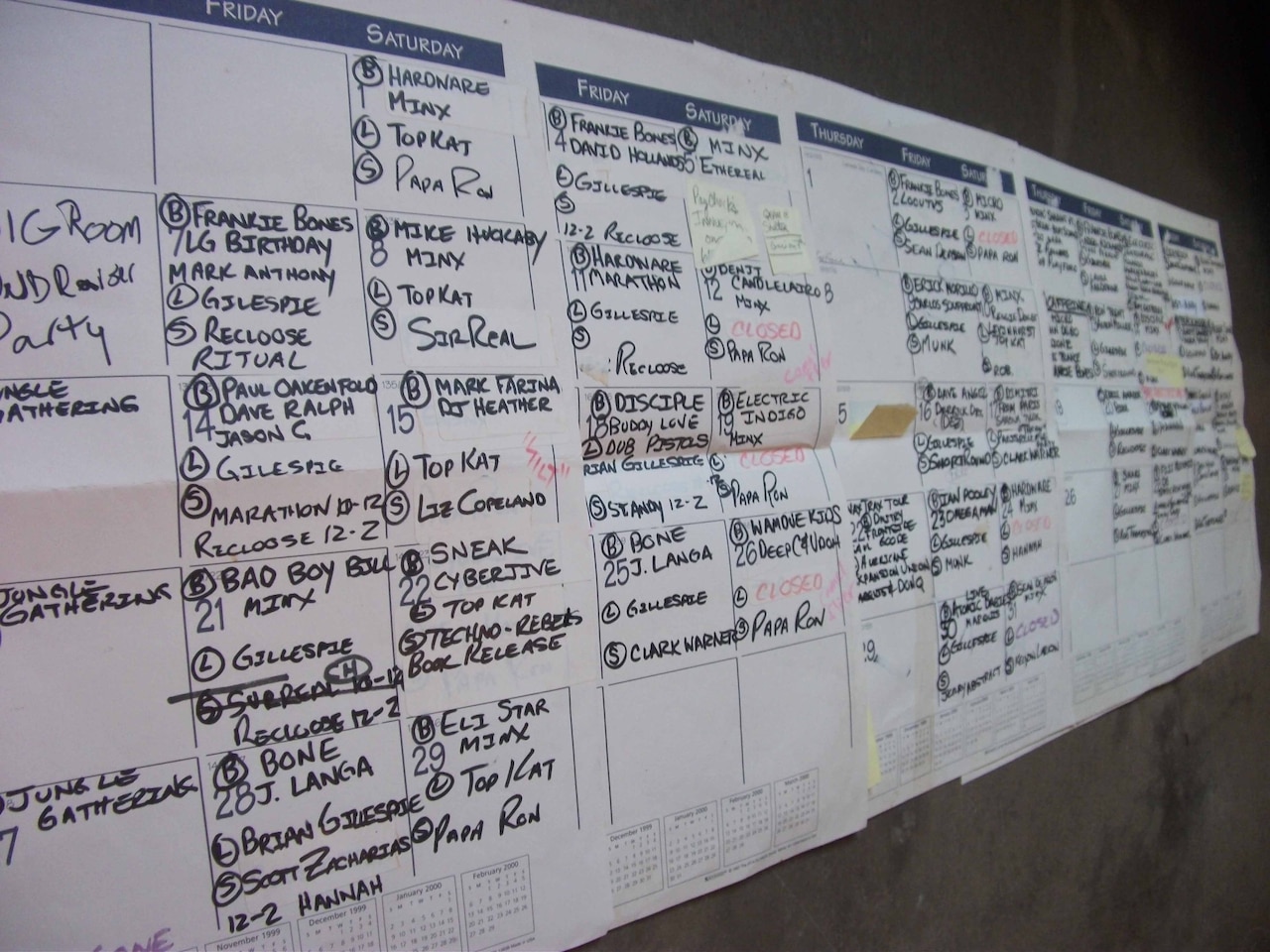 LINDA G
The day after Steven left, Dan sat me down and said, "Here's what's going on. Do you think you can handle the bookings?" I said, "Don't worry. I've got this." I had every single resource. When I started, I was like, "Why the fuck do we have live bands in the side room?" Within a couple months, those bands disappeared. From November of '98 till November of '99, when I left, I will be honest: I booked some fucking epic shit. [laughs]
HOBEY ECHLIN (from Metro Times, November 30, 1998)
Motor's promotions guru/talent booker Linda G has scored a coup, snagging Brooklyn hard house favorite Frankie Bones for a monthly residency at the club beginning this spring... Bones' monthly residency at Motor begins May 7, [1999]... just in time for Linda G's birthday.
FRANKIE BONES [DJ]
Detroit always liked Frankie Bones. I played a different kind of techno than they were used to and I would fill the dance floor up. I could go shopping at the best record stores – at Record Time, Mike Huckaby would always put records on the side for me. I'd come over and get all this new shit. He put aside anything on Accelerate, because that was a hard label to get. I'd go over the Submerge and get all the Underground Resistance stuff. They knew we had a record store, [NYC's Sonic Groove], so they were pushing our stuff we were pushing their stuff.
I saw Fatboy Slim's limo driving down the street, and I dove through the window right into the laps of everybody in there.
LINDA G
The way you get DJs is by treating them like gold when they're there. That was one of my goals: When you come to Detroit, you will have a good time. You will be handled. Before they even got there, [I'd ask]: "You have this many hours. Do you want to go for a tour around Detroit? Do you want to go out to eat? Do you want to eat at your hotel room? You're friends with Mike Clark – would you prefer to chill out at Mike's loft and play a couple games of pool and have food brought in?" They're not just flown in and nothing.
HOBEY ECHLIN
It wasn't till they started booking Fatboy Slim that they got numbers.
LINDA G
Fatboy Slim was an expensive booking – a $10,000 booking. I don't know how they're doing it currently, but you'd pay half the deposit, and pay [the rest in] cash or check – usually cash – at the end of the night. It was this amazing, epic night. People were handing him shots – insane night, off the hook. One of his manager's job was, Norman [Cook] puts the last record on and then parties with the crowd, and his manager takes the last record off, packs Norman's stuff up, and gets Norman's money. I've got $5,000 in an envelope in my cargos. I come back into the big room after doing a circuit, and the DJ booth is empty. Oh fuck – I've lost Norman. I go running through the crowd, go bashing through the band room downstairs – no Norman, no entourage, nobody. So I tear back out through the club and I see the limo driving down the street. I go running after it. I banged on the window. They rolled the window down. I dove through the window right into the laps of everybody in there. He goes, "'Ello, luv!" The last thing I wanted was to be carrying $5,000 in cash: "Get this off of me."
ROB THEAKSTON
MTV's Amp, Sweater magazine – the commercial aspect of it definitely fostered a new awareness of what was going on at Motor.
DJ BONE
The last straw was, I said, "If you book Keoki here, I quit." Next thing you know, they booked him, so that Friday I didn't show up. I told them: "I warned you."
JON OZIAS [Motor booker, 1999-2001]
At the same time I'd jumped on, it was going to be a retooling of everything.
DAN SORDYL
Jon was a marketing rep for Camel cigarettes. I thought he'd be able to help us with marketing and promotion and also do bookings.
JOSHUA GLAZER
If you were ever in a club around that era, someone offered you a free pack of Camels. I'm certain [it] happened in every city. I quit a good full-time job and started handing out cigarettes in nightclubs for a living. That was the point when I became a regular at Motor; I didn't have to pay to get in. I already was a regular – my buddy worked there. But I really became involved. Camel was giving us hundreds of thousands of dollars to spend in the market. It's like, how do you spend $100,000 throwing parties in Detroit? It's almost like you can't. That was the point when I became completely invested professionally and personally in the Detroit club scene.
PATRICK RUSSELL
I knew Josh Glazer before he was into electronic music. He was this indie kid at Michigan State. I never understood how he made the jump to doing anything at Motor.
JON OZIAS
The third-year anniversary, I forget what Linda had planned, but something fell through at the last minute. I was able to interject: "Let's take three big labels – M_nus, Transmat, Planet E – and do something with them." I got Josh involved. We gave Transmat the main room – Derrick and Stacey [Pullen] playing; the back room [for Planet E] with Clark Warner all night; in the lounge, Carl's ex-wife Hannah was playing. We did a bunch of design. We did this really spacey, technological main room. The side room [had] plastic coated bubble machine, Warhol-esque – the Planet E room. We actually covered the entire floor of the back room in sod. We put inflatable furniture into this garden-type thing. The event became this huge home run for the club. It secured my position there.
LINDA G
I left because Dan and I were having disagreements. He wanted to book bigger DJs on Saturdays to pull them in. I said, "It's not going to work." He [thought] we didn't need to flyer anymore – just [advertise in] the Metro Times. I'm like, "Dude, we need flyers. If stuff is working, don't stop doing things."
The two of us sat down in the basement the first few days: "Who do we call? What do we do?"
DAN SORDYL
She was our booking agent until she decided to take her connection that I gave her and open her own club. It was called Science and it lasted about six months.
LINDA G
Science had been a sports bar. They wanted to do something different with it. I was like, "What the hell? I'm going to take this opportunity."
JON OZIAS
The calendar for the club was booked maybe three, four weeks out at the most. We have nothing after that. Dan turns to me and says, "It's yours. You want it?" Sure. "You can hire somebody as an assistant." I don't want an assistant. I want a partner. That's when I called Josh.
JOSHUA GLAZER
I came in and there's Dan and Jon. Dan looks at me and says, "Linda just left. Dan's now booking. You're now promotions. You start now." [laughs] That would have been October of 1999.
JON OZIAS
The two of us sat down in the basement the first few days: "Who do we call? What do we do?" We had a couple advantages – the New Year's party was coming up. [It] gave us the luxury to make mistakes in booking and see how it's done... I go up to New York for the weekend and Paul Morris was the top person I've got to meet, [at] A.M. Only. He had the roster of most of the people we wanted to bring in. It's very imposing – the 23rd floor on the corner of Broadway and Houston, the big time. I go in there and run off all the things I want to do. He's very polite and lets me ramble. At the end he nods: "You worry me, Jonny. You seem more like one of my artists and less like a promoter."
They caught a terrorist trying to sneak in from Canada around Seattle as I was crossing from Windsor to Detroit with a truck full of camouflage netting.
DAN SORDYL
There was always an open invitation for Richie [Hawtin] to play at the club. Jon and I had a list of 50 DJs we were actively chasing. Richie was always on that list. I knew the millennium would be the time he'd probably be most interested, so I approached his agent.
JON OZIAS
After all the border problems, he wasn't going to risk a millennium New Year's party at an illegitimate venue. He'd been in top-secret talks with Dan.
DAN SORDYL
Paul Morris flew into Detroit to specifically meet with me to negotiate how we were going to make this happen. It was interesting – he audio-recorded the whole conversation.
JOSHUA GLAZER
The contract was basically that Rich owned the club for three days – all the owner had to do was sit there and sign checks. That was the biggest production we ever did. We didn't sleep for three days. We built a drop ceiling in the main room out of this special fabric so we could have lights behind it. We covered the entire outside of the club in camouflage. I had to borrow my dad's truck and go to Windsor to get the camouflage netting. I'm coming back across the border the day they caught a terrorist trying to sneak in from Canada around Seattle. This is headline, breaking news on the radio as I'm crossing from Windsor to Detroit with a truck full of camouflage netting. That took some talking. [laughs]
CARLOS OXHOLM
I remember seeing them on the roof. These buddies of [Hawtin's] from Canada that did construction came over there, doing a lot of the framework underneath a lot of that. I remember the sandbags.
JOSHUA GLAZER
At one point, the cops showed up: "You guys aren't planning to set off fireworks on the roof, are you?" No, that seems like a bad idea. "OK – we got call from one of the neighbors, saying terrorists were on the roof of the club." [laughs] But the party was incredible. Paris [the Black Fu] came into the DJ booth dressed as Baby New Year, in a diaper and did a live version of [the Detroit Grand Pu Bahs'] "Sandwiches" with Rich on the 909 and 101. That was the big surprise guest.
GABRIAL SZAKAL [né Gabe Real; Motor employee, 1999-2002]
I asked Dan for a job, and he said: "All I have right now is working the front door." I was like, "Shoot, I'll take it." For a guy who used to throw some of the biggest parties in the city, working the door at Motor was kind of humbling, but I started [getting] my foot in the door. I was doing street promotions, primarily.
JOSHUA GLAZER
One of the last holdouts to play Motor was John Acquaviva. After we did the millennium party, John was like, "OK, I'll give you guys a shot. I know you did Rich's party and he had a good experience." I was hanging out with Tim Price, who worked for Rich and John, a week before John was playing Motor, and he said, "I was with John last week. He was talking about how he wants his own decorations." We sat down and said, "What would John Acquaviva decorations look like?"
We took the one long wall of the dance floor, covered it in a red curtain, and got these eight-foot tall pieces of yellow Coroplast and spelled out the word ACQUAVIVA across the whole wall. We built these giant black glasses and put them on top of the DJ booth. We projected a giant photo of John's face over the big bar in the back, directly opposite [of] the other end of where the DJ booth was. He walked into the club and goes, "You guys are fucking assholes." [laughs]
JOHN ACQUAVIVA [DJ]
Careful what you ask for – every time I ask for rock star status and get it, I'm like, "Aw, geez. You shouldn't do that for me." [laughs] The guys clearly wanted to make me happy, and they did, almost to the point of embarrassment.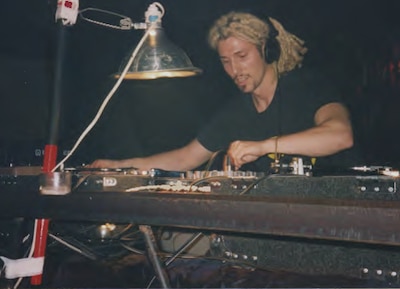 JOSHUA GLAZER
Until the club closed, John would play for us once every three months. We'd say, "So, how do you want us to decorate it this time?" [He'd say], "Don't you fucking do it!"
DAN SORDYL
The first year [of the Detroit Electronic Music Festival, 2000], we were packed.
JOSHUA GLAZER
Obviously we booked a big weekend for Motor. The first night was Keith Kemp as opener and DJ Dan as headliner. Second night was Josh Wink. The third night – Acquaviva. I don't think any of those three [aside from Kemp] played the festival. Dan didn't make it – his flights got screwed up. So Keith ended up playing the whole night to a packed, completely sold-out club.
GABRIAL SZAKAL
As the parties got bigger, the DJs were commanding more money, and it got to the point where it was a little ridiculous.
Maybe I was in denial it was happening: "Why are they pulling the plug?" It wasn't like we were limping to the finish line.
DAN SORDYL
Live Nation had a bit to do with that. That's their M.O. – they come into the market and put it into the room where they control the door, the parking, the bar, and the sponsorships. They can pay the artist more than John Promoter could, because John Promoter only got money from the door and some mediocre sponsorships at that time.
JOSHUA GLAZER
A lot of these guys – they burned the house down, man. There were so many cases like that – paying too much for DJs, especially toward the end, when the club was dying down. But we knew – if we don't pay $6,000 to DJ Icey, then we're going to be stuck with a club half-full instead of two-thirds full. A lot of those guys priced themselves out. They were the last to realize the money just wasn't there anymore.
CARLOS OXHOLM
The prices were going up – all of our costs, too. The system we started with was four community speakers and two EAW subs. It was a very simple system. But after that, we started having to upgrade. That system was $2,300. Our final system was $60,000. I'd say the bartenders made more money than we did.
GABRIAL SZAKAL
Jon stepped down as booking agent and that's when I moved into the position, [about] a year before they closed. Around that time we decided to re-brand the club and redecorate. We changed format a little bit. We focused more on what was becoming really popular at that time, the West Coast, vocal house – Naked Music, Miguel Migs. For a while we were bringing in an out-of-town artist every Friday and Saturday. It just got more and more expensive to do that as the club's reputation grew. The club was named best nightclub in North America by Urb. We had a reputation nationally, and agents weren't necessarily willing to work with you on prices as much.
STEVEN SOWERS
They started [using] less security, which was a huge mistake. They were more lax on the dress code. The numbers were dropping. Kids were just doing ecstasy and coming in and drinking water and that was it. They'd pay their twenty bucks to get in and never buy a drink.
GABRIAL SZAKAL
The club was already in some financial trouble when 9/11 hit. We had a 40 percent downturn in business, at least.
JOSHUA GLAZER (313 post, May 15, 2002)
Dan Sordyl is still the owner. Dennis Cox now handles the bookings. We partner an occasional show with Clear Channel (Sasha/Digweed . . . things like that) but nine out of ten weekends we are on our own trying to book talent that brings people through the doors to pay the bills. Which, much to our chagrin, techno has not really been doing lately.
STEVEN SOWERS
Dan wanted to go. He was like, "I just hate this business. It's driving me nuts. It's just not for me. When I come here at night, it's too much."
DAN SORDYL
The writing was on the wall about six months before we ended up closing. I knew we couldn't continue at that pace. It was a really strange time in Detroit for the music scene. Personally, I was exhausted. I needed a break. It was just time to move on.
JOSHUA GLAZER
Labor Day weekend 2002 was our final night.
JOHN ACQUAVIVA
I did the closing party.
KEITH KEMP
I think myself and everyone who'd ever been part of Paxahau were all in the side room. Maybe I was in denial it was happening: "Why are they pulling the plug?" It wasn't like we were limping to the finish line. It ended strong.
DAN SORDYL
There's no one person you could really say was the guy. I was kind of the guy who held it all together, and tried – tried – to direct the rocket that was firing at full thrust.
DJ BONE
It wasn't, "Our lease is up." They couldn't sustain it.
DERRICK MAY
Dan honestly deserves a lot more credit than he gets. He kept the music scene alive in Detroit. He didn't have to do that.
DJ BONE
If Motor was that successful because of Dan, he could have gone somewhere else and done it again. Same with Steve. I think it was a good combination at the right time. Then it fell apart. And there hasn't been anything like that in Detroit since.