Strut Records: The Story So Far
Thomas Clarke profiles the celebrated imprint
After being named "best label" at Gilles Peterson's Worldwide Awards, a recent and overdue spotlight has been shone on London-based label Strut Records. Operating in the territory of reissuing the lost and rare gems of outernational dance music, and specialising in historical compilations, Strut's output covers everything from cosmic jazz pioneer Sun Ra to the rough 'n' ready ghettotech of Dance Mania, via industrial dance floor sounds and forgotten library music. Continuing to play an instrumental role in re-launching the careers of forgotten, prolific musicians, they've brought Ghanaian Highlife legends Pat Thomas and Ebo Taylor, the Nigerian afrobeat of Orlando Julius and the Ethiopian jazz of Mulatu Astatke to international audiences. What's also fascinating to find out is that the label was started and has been run pretty much single-handedly by one, quiet and easy-going man, Quinton Scott.
The story of Strut records begins on the streets of Guildford, Surrey, where Quinton's teenage love of '80s electro led to him associating with (what he calls) "quite bad suburban breakdance crews." Quinton admits that he was never a dancer, but he would spend time with the crews to find out what music they were playing. Later, Quinton's determination to work in the music industry led him to forsake the consensus of advice, and travel to London. "I remember showing up to the headquarters of Sony BMG," Scott reminisces. "The security guard gave me a funny look, asked me what I thought I was doing and then told me to clear off!" (This determinism did pay off, granted his proverbial foot in the door at Jive records.)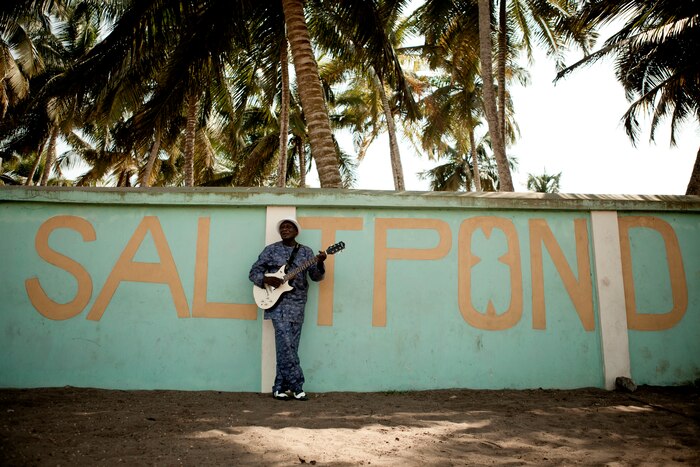 It was Quinton's discovery of African music at a jazz festival in France, though, that became the first step towards Strut; witnessing a live collaboration between French Jazz musician Eddie Luis and a group of Senegalese drummers, a performance which he describes as "a life changer."
While Strut has released original albums (Grandmaster Flash, Ebo Taylor), the label's bread and butter is reissuing and compilations. During his time at Demon Music, Quinton spotted a gap in the market for compilations that more explicitly illustrated the stories of the people and clubs behind underground electronic music. Before long, Quinton was entrusted with the creation of a new sub-label at Demon, Harmless, dedicated to these compilations. After a few years Scott decided that it was time to try and do things on his own and, in 1999, Strut was born.
Among the early releases on Strut, alongside collections of KPM and Chappell library music, is a series of grass roots sampler EPs put together by New York disco DJ and edit producer extraordinaire, Danny Krivit. This format of seeking out an expert compiler is one that Quinton has used continually. "If there's a particular album idea that I think someone else could put together better than I could, I'll get them in and we'll work together." He cites his colleague Duncan Brooker as being instrumental in both his and Strut's developing relationship with African music. It's a format that has worked to impressive effect: Trevor Jackson's Metal Dance series and Hugo Mendez of Sofrito's Haiti Direct compilation are now highly sought after among record collectors.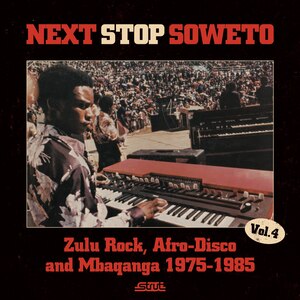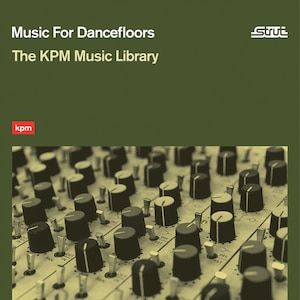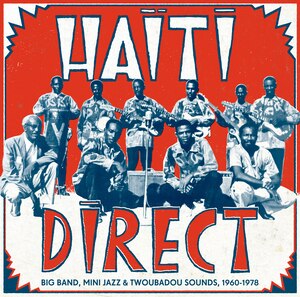 "Reissues are often quite painstaking to license, but it's a valuable thing to do," says Scott. Strut's first Nigeria 70 compilation – a collection of '70s Lagos funk including Fela Kuti, Tony Allen, the Funkees, William Onyeabor, Sir Victor Uwaifo and King Sunny Ade - entailed months of preparation and communication on the ground in Nigeria, followed by a trip to Lagos on which Quinton met and negotiated with each of the musicians (and aided, too, by Laolu Akins, drummer of Nigerian psychedelic funk band Blo). When he began the project, Quinton notes that he was aware that he was treading sensitive ground in seeking to license the music that these musicians had made.
As he puts it, "as a specky white boy going into Lagos to license this music, and put it out in the west – there is a colonial trip-wire that you can go over. I think it's just about doing it the right way; about making sure that the artist's are represented properly, and dealing with them seriously on the business side of things and not messing them around." Nigeria 70 came out alongside an audio documentary that Strut put together whilst they were in Lagos: telling the history of highlife and Afrobeat, and featuring interviews with the original musicians on the compilation.
Recently, an interviewer rebuked Scott for working almost exclusively with "old" musicians. He laughs when this is brought up and says that he thinks it's important to make the most of musicians like Ebo Taylor, Pat Thomas, Orlando Julius and Mulatu Astatke whilst they're still around and able to make music. As he says, though, "It's not just about the nostalgia of 'bringing these guys back': it's about doing it in the right way, so that it's not just a retro exercise." To this end, Strut have released three original Ebo Taylor albums, and both Orlando Julius and Mulatu Astatke have released collaborative albums with London-based jazz-funk outfit, The Heliocentrics.
There is a poignancy when talking about "making the most" of these musicians. All four of the aforementioned African musicians on Strut are master craftsmen, in some ways the final torchbearers for their respective sounds. While contemporary Western afrobeat outfits like The Antibalas Orchestra continue to revitalize the sounds of Fela Kuti and Orlando Julius, the unattractive truth is that these sounds (at least in their original form) might die out with these musicians, since the audience for traditional highlife and afrobeat is now overwhelmingly a Western one.
Although elements of highlife and afrobeat have found their way into the sounds of modern Ghanaian hiplife and afrobeats music, the domestic market in Ghana and Nigeria is largely unconcerned with the preservation of traditional sounds. "We often have to explain that to the old guys, that there is a market of people who love the original sound," says Scott. "Once these guys are gone, people will use elements of it in new music, but unfortunately I don't think there will be a scene of traditionalists keeping original highlife alive."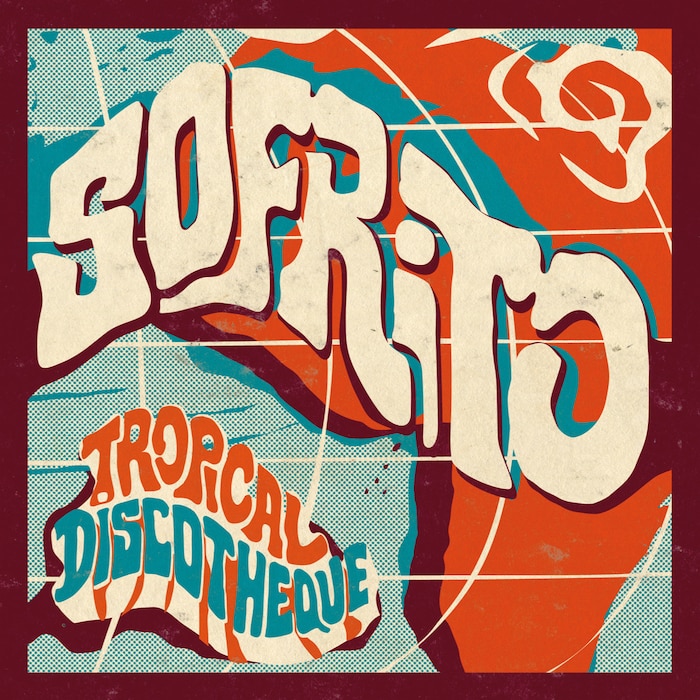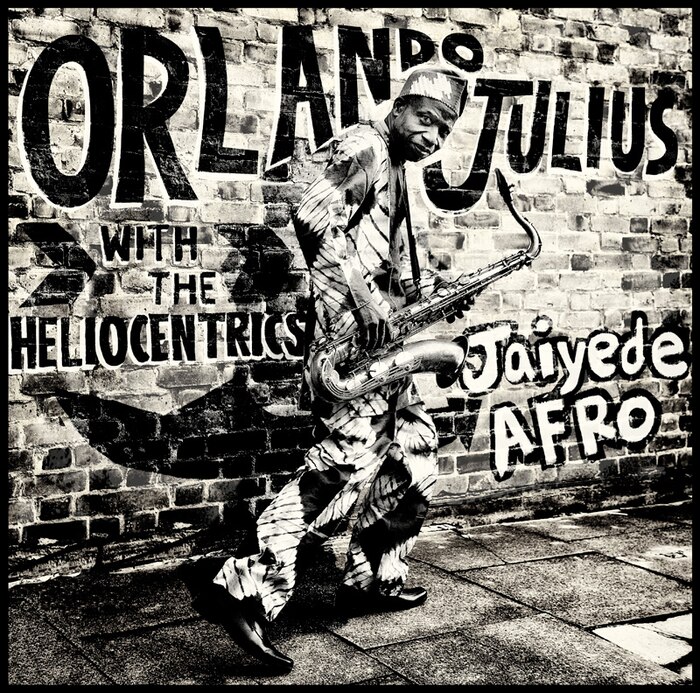 When asked about why Strut focuses so heavily on reissuing material, Scott becomes impassioned. "It's needed! Bringing out an album at the right time, with stuff on it that people haven't heard – it's not just a history lesson. It's relevant and fresh. I remember working on that Haitian record with Hugo (Mendez, of Sofrito). The tracks he was sending over were just brilliant. It's probably more rewarding listening to those than it is buying a new studio album most of the time. Sometimes new stuff blows your mind, but hearing the musicianship and the craftsmanship, and considering that all that music came from the same tiny island – that's really mind blowing."
The conversation shifts to the hugely successful Dance Mania compilations that Strut put out last year; tapping into and fuelling a wave of excitement around the Chicago label. That Strut was able to secure the licensing shows a deft sense of timing from Quinton. "You could just tell that there was a load of interest building up around Dance Mania," says Quinton. "Nina Kraviz was playing tracks regularly, Jackmaster was championing the label, and these tracks were coming up in playlists on the internet all the time."
Ray Barney, the label's founder, currently runs a health food business out of the same record store in Chicago where Dance Mania began. When Quinton got in touch, Barney agreed to work with him but told him that there weren't any original masters of the tracks still in existence. "It was like a jigsaw puzzle," says Scott. "We had to get the tracklist together, get the vinyl in from all over the place and put the whole thing together as quickly as possible." The first compilation Hardcore Traxx was put together in three months. "If we had slept on that for another couple of months, I don't think it would have sold as well as it did."
While Strut was lauded for bringing Dance Mania back to a wider audience, Quinton mentions one prominent DJ – who will be left anonymous – that felt hard done by. "They're totally entitled to their opinion, but they were saying 'I'm sad these compilations are coming out. These are my secret tunes, and now that's ruined because everyone knows what they are.' I just thought, 'Who do you think you are? You're not thinking about the artist, or about the people, or even the original label!' I mean DJ Deeon had a huge boost after those comps came out, so it's worth getting a few emails from fed up DJs along the way. In fact, it makes it even more worth it, because I really feel like as many people as possible need to hear this music. With Strut we always try and do things in a way where it's not just about the label and about the compiler and me, me, me. It's always about the music and the artist first."