Interview: Denise Benson on Toronto Nightlife
Todd L. Burns chats with the longtime DJ and journalist about her new book
In 2011, while I was the editor of Resident Advisor, I asked Denise Benson to take stock of Toronto's clubbing scene. In the process, it became clear that the longtime DJ and journalist had almost too much knowledge of the city. The process of editing the piece down to a manageable size was difficult, which is why it made sense for her to go on to a local Toronto newspaper, The Grid, and continue to document the city's nightlife history.
Her online columns have now been collected and expanded into Then & Now: Toronto Nightlife History. For those who think of Toronto as a safe and polite city, this book shines a light on the fascinating musical, cultural and social elements that have made Toronto one of the most vibrant clubbing cities in the world. I spoke to her last week to find out more about the book and the characters in it.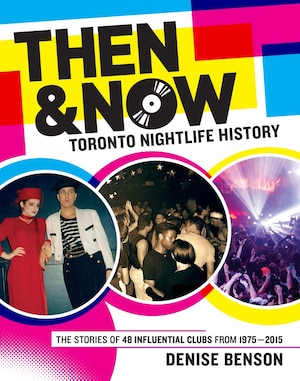 What was the response to your column in the beginning?
The very first one was about Roxy Blu, the second Twilight Zone, and in both cases there was very strong response. But of course people were also like, "What about this person?" "This was something important." "You missed this." "That interest really allowed for the series to grow. The pieces grew in length from, initially, 500 words to 1,000. Then 2,500. And, closer to the end, the pieces were 5,000+ words each. Grid really allowed for them to grow as well, in terms of word count and perspectives.
I imagine after doing each one, you would have a list of names of people where you thought, "Okay, I'm going to do this one next, because that one seems really important and interesting."
Absolutely. One thing to note is that the series was not written chronologically. It wasn't like I did a decade, and then moved to another decade. I was able to go back in time, forward in time, connect the dots. One of the things that was really exciting to me in putting it together as a book, and doing all of the additional research and editing, was seeing how it flowed by time, and also by connection.
What was one of the most surprising things that you learned while you were doing this? Obviously you already had so much knowledge going in, but I have to assume that there were still moments that surprised you.
Oh yeah. Going deep into the '70s was something that was really exciting, because some of it was history I knew next to nothing about. One of my favorite stories was the first one in the book, a club called Club David's that ran from 1975 to 1977. Two short years and yet so much happened there. It was one of the first clubs that actually advertised itself as open to bisexuals, so women were welcome. At that point in history, usually gay bars were either gay or lesbian.
The DJs there – John Weber and another core Toronto DJ Greg Howlett – were playing really progressive, and I mean progressive in the true sense of the word, deep disco and making connections. They were fantastic DJs. You also had drag queens doing performances. There are stories of members of the Supremes actually coming to sit in the audience to watch queens perform them. It was also one of the key places for Toronto's punk scene early on. As somebody who's interested in all of those things, that blew my mind.
You mentioned in your Clubbing in Toronto piece for Resident Advisor that the Twilight Zone was basically the beginning of dance club culture. Can you talk a little bit about that space and why it was so important?
In the '70s, a lot of what was happening here in terms of dancing in public happened at hotel discos. So it's not like the Twilight Zone was the beginning of dancing in Toronto. But Twilight Zone kind of flipped the script. Twilight Zone was run by a group of brothers, the Assoon's, and a few of their friends. They were transplants, they'd come here from New York and – especially the older brothers – had been going out in New York.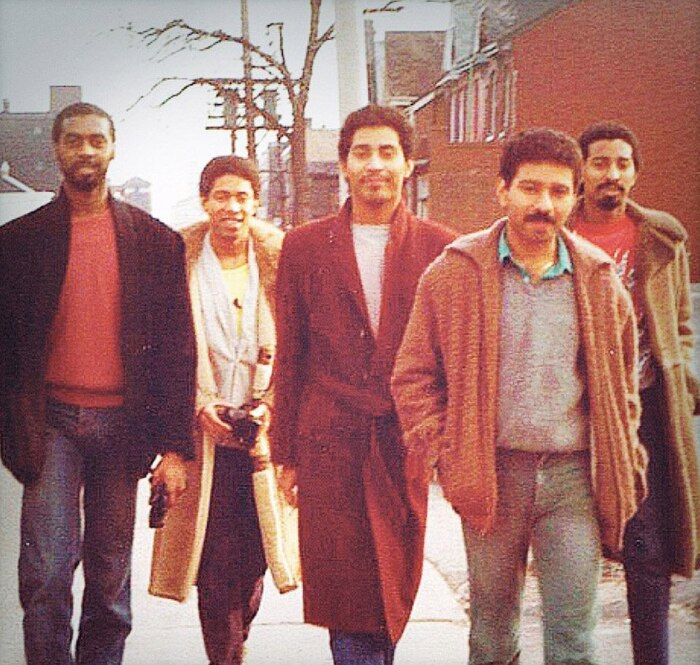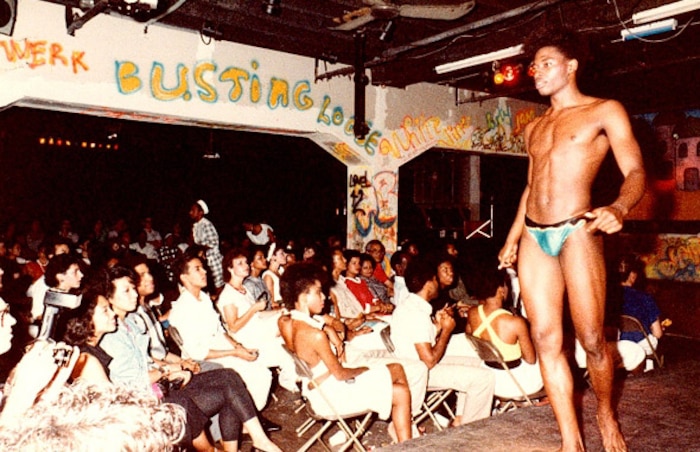 They situated the club in an area that eventually became our entertainment district. But, at the time, it was the first club that opened there. People always asked, "How did you find the Twilight Zone?" You went to a particular corner, you looked for a flashing light, and you listened for the music. There was nobody on the streets there. They really created a space where music and community came first.
It makes absolute sense to me that Toronto's not known for one sound, and I'm really proud of that.
Toronto is a city of many sounds, as opposed to just being known for one thing. Why do you think that is?
Toronto is a city of immigrants. Whether it's immigrants who've come from other countries around the world, to people like myself who grew up inside the country and came here. It's a young city. It's also a city that's reasonably close to New York, very close to Detroit, Chicago. Also, a lot of British and Jamaican folks are here, so reggae's a huge influence. You hear reggae music in almost everything that comes out of Toronto, in my opinion. I think it informs a vast amount. It makes absolute sense to me that Toronto's not known for one sound, and I'm really proud of that.
Were there any names that kept popping up in many of these stories?
Well, some of them, like Mark Oliver was interesting to me, because I've known Mark personally. We both started DJing in the late '80s, early '90s. Obviously people know him best for his almost 20 years at The Guvernment. But I didn't realize until speaking with him just how frequently he would pop up, from commercial clubs like Klub Max to this short-lived place called Tazmanian Ballroom. He's in, off the top of my head, at least six stories. Possibly more.
[Radio host] Chris Sheppard pops up in a number of the stories. Even Dan Snaith, AKA Caribou. We actually met at a club that I interviewed him about called We'ave. He passed me one of his very first demo CDs as Manitoba there.
As a whole, the book obviously features DJs and producers, but also people who've gone on to be famous chefs or graphic designers or involved in fashion. That's one of the things about this project as a whole. It's more than just club history. It's social history, it's community history.
Toronto was historically seen as boring, offering nothing earth-shattering. We had that reputation for a long, long time.
One of the most interesting clubs that you wrote about was the Tazmanian Ballroom. It seems like Johnny Katsuras, the guy who ran it, was a bit crazy. You spoke to him before he passed away last year. What was he like?
He was somebody who really, pardon the pun, went out of his way to go out of his way. He was always opening spaces in areas that were a bit more off the beaten path. At the time, Tazmanian Ballroom was an example of that. He liked to hire people that played and did things differently. He liked to have a door policy that was all about looking for people who would contribute to an interesting night out. They weren't looking for flash and money.
There was a period when the room upstairs was known as the sex room. That was allowed, because it added to the club. He and his wife Laura, who is an incredible chef, opened a number of restaurants as well as nightclubs... He attracted a lot of fans and a lot of detractors. (He could be very bluntly spoken.) But he was absolutely core to the developments of this city's nightlife, particularly in the '90s.
Is there anything else you wanted to mention about the book?
Toronto was historically seen as boring, understated, polite, but offering nothing new or innovative. We had that reputation for a long, long time. I think that reputation has shifted internationally. For me, one of the things that this book says is: "Check out what was happening here, because it was amazing."
Everything builds upon something. We know that to be true with other cities. We can point to New York with The Paradise Garage and The Loft. Those of us who are music fans can talk fairly knowledgeably about the histories of other cities, too. I would just like to say that Toronto has an expansive and, I think, quite amazing history. If you're interested in history, if you're interested in music, culture and connecting the dots, I'd say there's a wealth of interesting stories here.

For those in the Toronto area, there will be a launch party for Then & Now: Toronto Nightlife History on July 23rd at Nest. It features Denise in conversation with Grid editor Stuart Berman and then six DJs, spanning decades and genres throughout the night. For more info, check out the Facebook event page here.