Mello Music Group: The Story So Far
Max Bell explains how the independent hip hop label has become one of the genre's best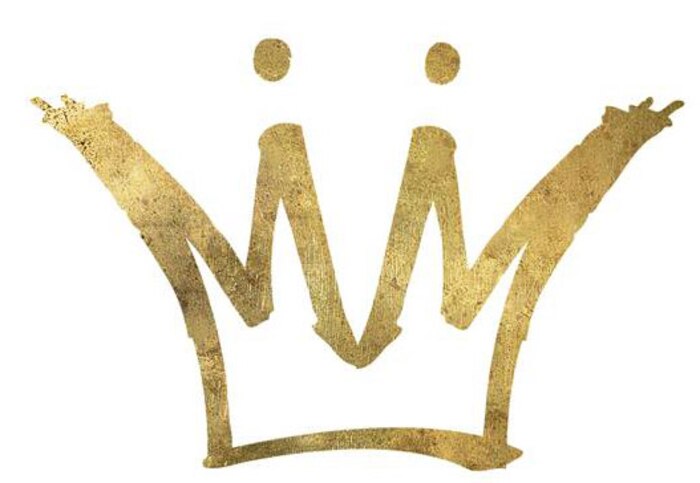 There is no roadmap for running an independent rap label. Rawkus is defunct. Definitive Jux is on indefinite hiatus. Rhymesayers decelerated and divided its efforts, releasing fewer albums and focusing on Soundset. Stones Throw diversified, signing soul singers, reggae bands, and more non-rap acts. Many independent records labels sign rappers, but the number of successful labels devoted solely to releasing rap music has dropped like Tidal stock.
Some might argue that labels are superfluous, secondary or entirely unconnected to an artist's success. But personal branding only goes so far. A label offers an endorsement an artist can never give himself. Its logo is an invaluable ensign, signaling an album's merit by the simple fact that someone else has already invested in it. So it goes that new independent rap labels emerge every year, each with their own ethos, each hoping to fill the ever-widening chasm. Some fall flat immediately; others begin with promise and fade away; and others still never move beyond local recognition. The cognoscenti will tell you why a label failed, but they can only guess at how it might've succeeded.
One rap label has recently defied all unfavorable narratives, expanding and evolving with each passing year. Staunchly devoted to releasing the music of emerging rappers and producers from every corner of the US, they are arguably the most prominent and prolific entity in independent rap music. That label is Mello Music Group.
Since the label's inception in 2007, Mello Music Group (MMG) has released roughly 70 projects. Their physical releases (CDs and vinyl) regularly sell out and require repressing. Click the Bandcamp page for nearly any MMG album and you'll find an expansive mosaic of profile pictures from enthusiastic supporters. The work of their artists has landed on year-end "best of" lists for publications like Rolling Stone and LA Weekly, in addition to receiving glowing reviews from countless music blogs. Still, classifying the artists en masse would be reductive. Genre similarities exist, but every MMG artist offers something singular.
Everyone is so excited to get out of work. You can't drag me away from it.
The rise of MMG begins with label founder Michael Tolle. When we speak, the 39-year-old father of two is in his car. Due to a power outage where he lives in Tucson, Arizona, he's charging his phone and blasting the AC, working as much as he's able to and escaping the heat.
"I went to Starbucks thinking I could get some Internet there, but they were closed... I drove halfway through the city thinking the power would be on somewhere else, and it was off too. I got gas, [so I figured I'd] use the car," he says. "I need to get one of those Chevys with Wi-Fi."
Tolle chuckles when he brings up the new Chevy, but you get the sense that he's only half-kidding. He would probably drive around in a Wi-Fi wired car all day if necessary. For years, he ran MMG virtually alone. Now, even with the aid of creative director Austin Hart and a group of regularly contracted freelancers, he still works 12 hour days. Approving album artwork and music videos, strategizing with Hart and publicists, listening to test pressings, searching for and signing new artists, conversing with artists already on the label – there's always something Tolle needs to do. More importantly, he wants do it all.
"Part of the American dichotomy is this idea that you have work and you have a life. Everyone is so excited to get out of work. You can't drag me away from it. My life is my work."
While the impetus for his tireless grind largely stems from his passion for the music, Tolle undoubtedly learned the value of hard work from his large Midwestern family. His father was a professor of civil engineering at Carnegie Mellon and Ohio State before working for the U.S. Department of Transportation. His eldest brother directed Nirvana's "Smells Like Teen Spirit" music video and clips for artists like The Smashing Pumpkins and Green Day. His younger brother is a comic book artist whose done artwork for companies like HBO.
Tolle's interest in rap also came from home. Gifted Ice-T's Power from his older sister when he was in middle school, he was an immediate convert. The local record store was church, record release day his weekly sacrament. From Public Enemy and Wu-Tang to Ras Kass and DJ Quik, he bought all he could afford.
"[Rap] was empowering. You could find out deep stuff. At the same time, you could party and smoke a blunt. You didn't have to give up being a teenager," Tolle says of his initial attraction to the genre. "It really merged worlds. It felt like all of culture started to blend together and our generation didn't care so much about race or the things that had divided [us] before."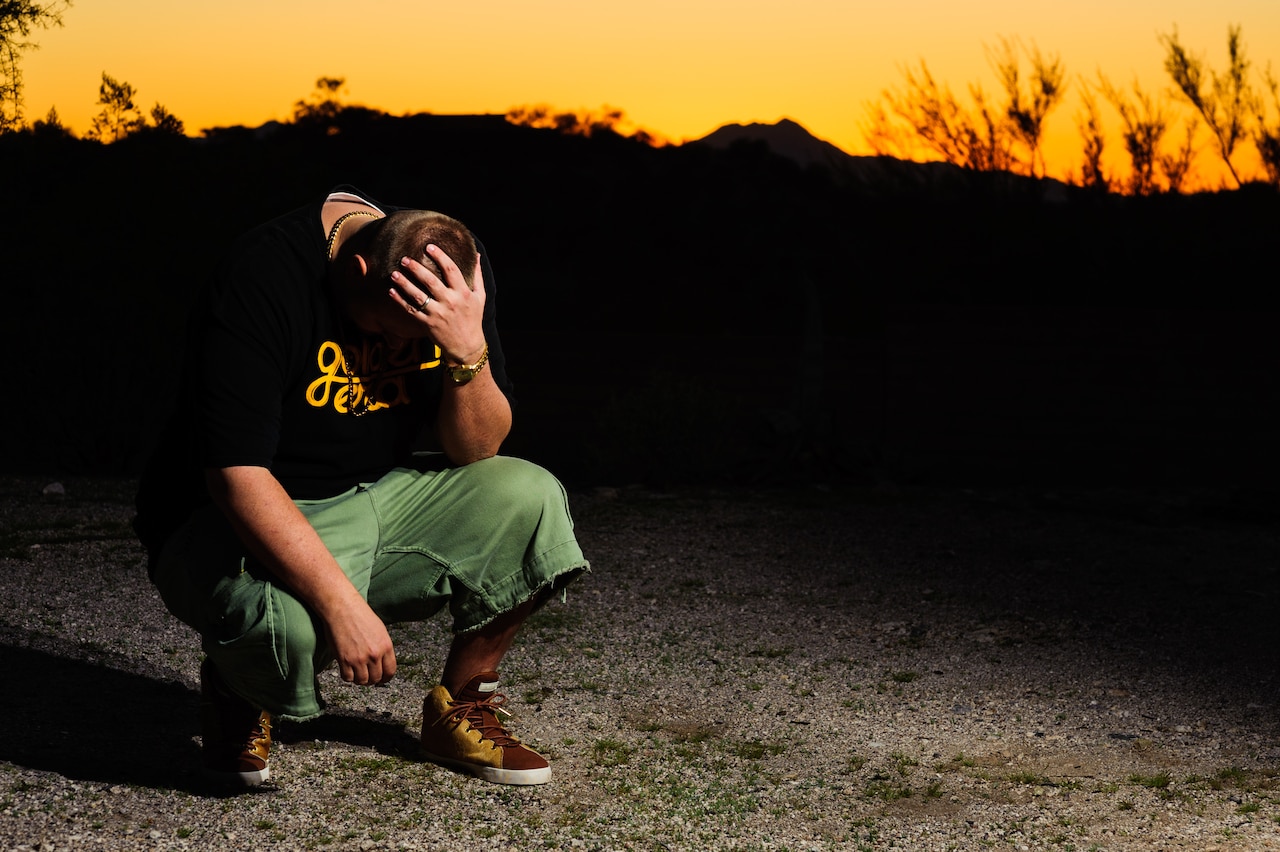 After high school, Tolle divided his time between managing retail stores in Arizona and attending rap concerts. Following the death of a close friend, he enrolled at the University of Arizona. Financing his education by throwing afterhours parties in a local basement, he graduated in 2007 with a degree in English literature and creative writing. When applications for creative writing MFA programs bounced back, he needed a job to support his writing. With the recession in full swing and no one hiring, he started his own business teaching English to Japanese and Korean students.
As Tolle's company took off, he wanted to do something with the little money he could afford to invest elsewhere. Real estate and Wall Street were like tossing money into an oceanic gyre. In starting a record label, Tolle felt he could stay afloat. Moreover, he was as passionate about rap music as he was knowledgeable.
"I've always heard that you should put your money into what you know. Warren Buffet says so. I know underground hip hop… So I slowly invested in that," Tolle explains. "For a while I was running both companies, and music eventually got to the point where this could be what I did."
At first, Tolle moved ahead slowly, piecing together one song at a time. After soliciting beats from producers like Kev Brown and Academy alum Oddisee, he paid rappers like Kenn Starr and Dudley Perkins to rhyme over them. Completing early MMG songs took weeks, sometimes months, but he built long-standing and mutually beneficial relationships with the rappers and producers he worked with. In fact, it was Perkins who introduced Tolle to the distributor that put out MMG's inaugural album, Oddisee's 101.
"Oddisee was like me. He was ready to run," Tolle says of his decision to sign the DC bred rapper/producer as MMG's first artist. "He wanted to keep doing stuff and continue making music. I got jealous. I was like, 'I don't want this to go to somebody else. I want to put this out.' So it forced me to keep up."
For Oddisee, who'd been dissatisfied in working with other record labels in the past, choosing to work with Tolle was easy. "He was actually willing to put his money where his mouth was," Oddisee says. "If that's not an indicator of a serious person, I don't know what is."
Though he's now arguably MMG's biggest artist, Oddisee asked Tolle to divide his first advance. Instead of one lump sum, Oddisee received one check each month. Tolle, who wasn't yet able to afford doling out a full advance at once, readily agreed. While somewhat unorthodox, this approach has proven creatively liberating for a number of the label's artists.
"[It] gave the artist some stability. Now they had almost a monthly paycheck for rap," Tolle says. "That gave them the stability to create. Some of the artists really thrived on that."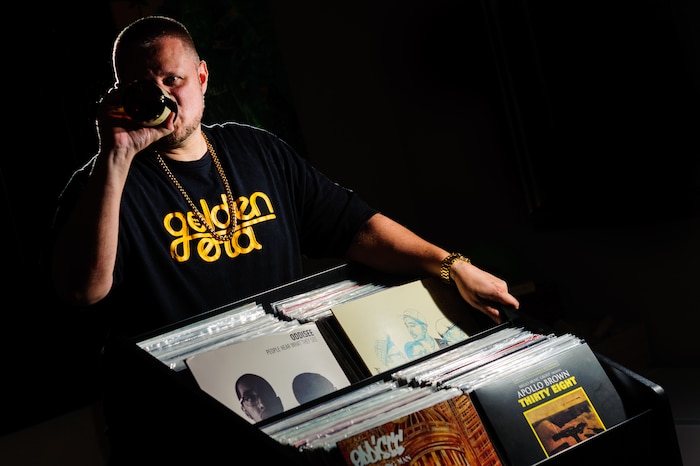 The breadth of MMG's catalog is also due large in part to artists like Oddisee. By design, Tolle has organized what is essentially a producer-driven enterprise. Glance at the credits on most MMG releases and you'll find beats from MMG producers like Apollo Brown, L'Orange, or Oddisee.
In addition to his music, Oddisee also brought his ear for new talent. He's referred most, if not all, of the DMV artists who've released music with MMG (e.g. Sean Born, DTMD, yU, X.O.). And it was In the Ruff by Diamond District, the rap trio Oddisee formed with yU and X.O., which brought the label its first spate of major press in 2009.
"It showed that Mello Music... had the jump on artists that otherwise weren't getting attention from media outlets," Oddisee says. "It almost seemed like Mello Music knew something that everyone else didn't at that point."
The foresight implicit in Oddisee words is down to Tolle. The roster he's amassed includes artists in historically fecund rap cities like Detroit (Quelle Chris) and Los Angeles (Open Mike Eagle). But he's also masterminded several releases that bridge geographic and generational gaps, pairing elder statesmen with younger producers (see Ras Kass and Apollo Brown's Blasphemy or Kool Keith and L'Orange's forthcoming Time? Astonishing). Still, Tolle's decision to release an album on MMG goes far beyond referrals or what looks good on paper. It's instinctual and intensely personal. From the beginning, business has been tertiary to the art and the artist.
"You have to have a record that I'm in love with right now and it has to feel like maybe the best thing you've ever made in your life," Tolle explains. "Then I have to be able to talk to you. If I can't get on the phone after hearing your music and talk back-and-forth, something is wrong."
The strength of MMG is also due largely to its high retention rate. Each year, flagship artists like Oddisee and Apollo Brown release several projects on the label. And many of the label's newer artists, rappers like Red Pill, Open Mike Eagle, and Quelle Chris, have several MMG projects under their belts already. Each contract is 50/50 and every artist receives roughly the same amount of time, energy, and resources devoted to their respective album campaigns. And while Tolle makes a point of ensuring the contracts are nonexclusive – if a better opportunity presents itself, he wants his artists to take it – artists often find releasing music elsewhere is far less appealing.
"[Other labels] assume because they've never heard of [MMG] that I can be swept up and bought. Then we actually have a real conversation where they realize the amount of money that I'm making and the budgets that Mello awards each year to produce music," Oddisee explains. "Suddenly, they realize that they are in no way, shape, or form competition and that they can't offer me anything remotely close to what I get."
Mike didn't ask me to work on Christmas. I worked on Christmas because we needed to do stuff.
Since 2013, MMG has entered a period of extended prolificacy. It's no coincidence that those two years coincide with the addition of MMG's creative director, Austin Hart. A former poetry major whose father once won the Robert Frost award, Hart became enamored with rap after hearing Digable Planets. After dropping out of college to pursue a job in Nashville, he worked as a consultant for local artists. A fan of MMG from its earliest releases, a then nervous Hart contacted Tolle for advice regarding recording artist contracts. The bond between the two literary-minded rap fans was immediate.
"Once I got a feel of what his operation looked like, I realized that I not only wanted to, but I could help," Hart says. Though Tolle was reticent to bring another person into the fold, Hart was politely persistent, sending Tolle an extensive outline of skillset and vision. "He had grown to the point where he was going to need somebody sooner or later and I thought I was best equipped to be that person."
With Hart on board, MMG has released more albums than they had in the seven years prior. Though Tolle and Hart have only met in person once, the pair spends hours on the phone every day to ensure all runs smoothly. Like Tolle, Hart is an insatiable workhorse. "When you hear someone say, 'I was working on Christmas last year,' that normally comes with a tone of resentment. Mike didn't ask me to work on Christmas. I worked on Christmas because we needed to do stuff," Hart says, his voice brimming with enthusiasm. "It's seven days a week because there's never a time where there's not stuff to do."
Of late, MMG has been combining its penchant for powerful lyrics with increasingly forward-thinking music. Rappers like Quelle Chris and Open Mike Eagle, though markedly different, are making some of the most challenging independent rap around. The latter, with his 2014 opus Dark Comedy, merged gut-busting political jabs and painfully hilarious social commentary over beats that married rap production with indie rock and electronic music.
"I'm always looking for the label that's hungry for something new and different – and willing to invest in new artists," Open Mike Eagle says. "I would say that Mello is the label that I'm most excited about in terms of that. When stuff comes across my radar that doesn't have a label home, that's one of the first things I'm thinking now: 'I wonder if Michael would dig this?'"
For now, Tolle shows no signs of slowing. "I've got all the releases for this year done and ready and I'm working on April of next year, and then what I'm going to sign for 2016," he says.
After our phone call, he'll continue working in the car as best he can. When the power comes on, he'll know what to do. "If the music's good enough, it will work… If you're building your business on a flashy video or a marketing guru, then you're screwed. You're hype. People like you for the wrong reasons. Most of the money should go into the artist's pocket to make sure there's longevity there and to sign new artists. Most of the money that we make as a label goes back into the label… No one is getting rich, but we're able to expand. I hope one day I can look up and go, 'Oh, we are rich.' Right now, there are more records I want to get."