Nightclubbing: San Francisco's Eklektic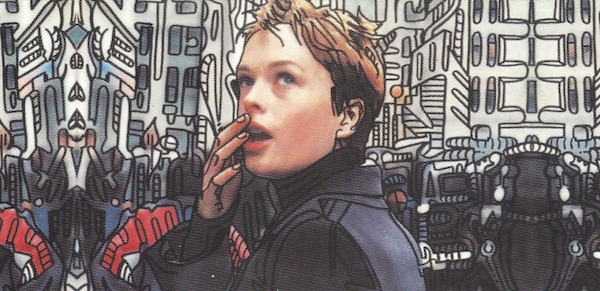 In tiny back rooms, a crew of women brought the sounds of UK and US drum & bass together: with style and energy like never before, or since.
For much of the '90s, the Bay Area's rave scene was in full bloom. While there was plenty of variety – from the commercial-leaning Toon Town parties to the more hippie-ish events put on by The Gathering and Wicked crews – house music was usually the order of the day, but as the decade progressed new styles began to inch their way onto Bay Area dance floors. One such style was drum & bass (also referred to as jungle, although that term had already begun to fall out of fashion by the time the largely UK-produced genre properly arrived on the West Coast). Although initially confined to side rooms, tiny clubs and bars without proper dance licenses, the genre eventually became one of San Francisco's dominant sounds. In the September of 1997, one party began to lead the charge, and transform San Francisco's nascent drum & bass scene into a full-fledged movement: Eklektic.
Eklektic was headed up by a trio of women – Dina Marie Alemagna (dMarie), Susan Langan (Qzen) and Emily Griffin (Ms. E) – who all discovered drum & bass in different ways. In a scene full of "heads," Alemagna was anything but. Landing in San Francisco in the early '90s following a long stint in Lake Tahoe, her old life had revolved around snowboarding and a steady diet of punk, rock and metal. In her new city, she was working as a music journalist, photographer, and booking agent; though her music-related activities were varied she started to group them together under the name Groundscore, a brand she would use for more than a decade. After coming upon the city's club circuit and beginning to document electronic music, she increasingly found herself at local drum & bass events.
Langan was a San Francisco native, who had been introduced to the city's rave scene as a teenager by her older brother and his friends. After years of hearing drum & bass in the side rooms of various events, she began to immerse herself in the culture: partying every weekend, designing club flyers and taking photos. It was through photography that she met Griffin, who had come to the Bay Area from her hometown of Los Angeles to attend the University of San Francisco, where Langan's connection was made: as she looked at a photo she'd randomly taken of Griffin at a party, Langan saw Griffin walk past her in the University hall. Shocked by the circumstance she introduced herself, and the two became fast friends.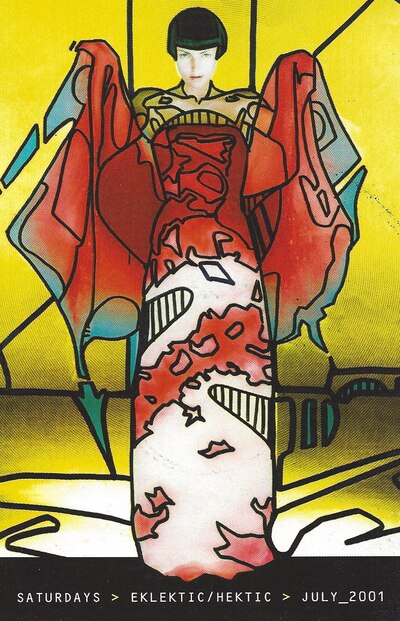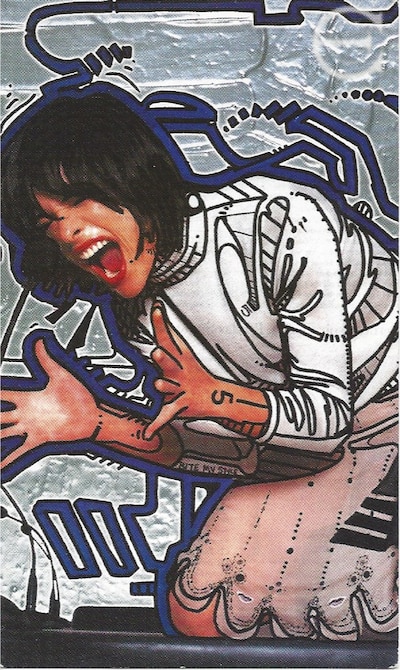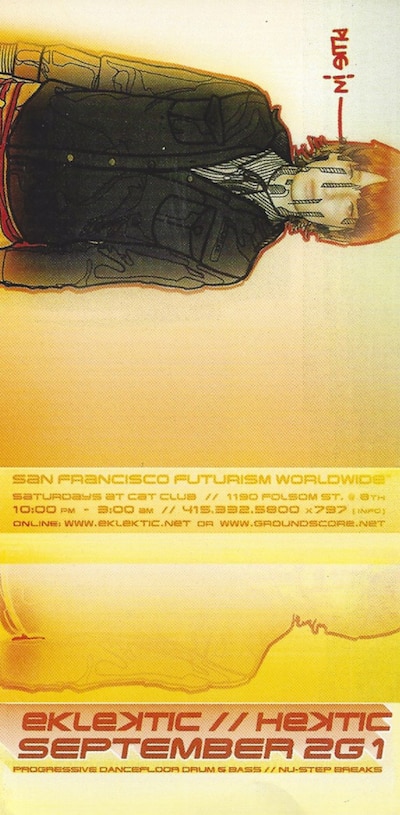 Of the three, it was perhaps Griffin who was the most heavily invested in electronic music. She'd come to USF specifically to work at the university's famed radio station, KUSF, where she quickly got herself a show and, inspired by her research of UK pirate radio culture, hauled in turntables and invited local DJs to play into the wee hours of the morning.
Intersecting with her discovery of drum & bass, her show became one of the first radio outlets in the city for the genre. The show only had a handful of listeners, but one of them happened to be the manager of Kate O'Brien's, an Irish pub in San Francisco's SOMA district. An Irishman who'd kept abreast of musical developments back home after relocating to San Francisco, "[He] obviously knew that jungle was a thing, because it had already kind of peaked in the UK," Griffin explains. "He heard this stuff happening on [my radio show], and contacted me, saying, 'If you're booking these DJs, book them at the club too'."
The boys didn't really want us to be a part of what they were doing.
Although Griffin was intrigued, she had no experience of marketing and promoting club nights, so she reached out to Alemagna (who she'd met at a drum & bass party put on by the local Phunckateck crew a few months prior) and Langan for help, and the Eklektic brain-trust was formed.
The trio knew that it wanted to do things differently, as San Francisco's nascent drum & bass scene had already adopted a sectarian mentality. B.A.S.S. Kru and Phunckateck were the city's dominant camps and although they shared members and pushed a hard, upfront sound, the former veered toward ragga roughneck vibes and courted a younger crowd, while the latter explored darker, techier pastures and experimented with what would later become known as neurofunk. Elsewhere, too, DJs like Mike Bee, Wish FM and DJ Sea were championing a more refined, atmospheric style, primarily at their La Belle Epoque club night.
Eklektic didn't want to define itself so narrowly. "We didn't want this to be just a really hard tech night," says Griffin. "We didn't necessarily want it to be an atmospheric night. We wanted all the styles of drum & bass, and we wanted to represent the balance of it all." (As such, the name Eklektic – which the girls lifted from a graffiti tag used by a friend of Griffin – was perfect.) The fact that Eklektic was a drum & bass party organized by three women made it unique, too, especially in a scene characterized by what Langan describes as a "jungle bro attitude."
"It's inherited a bit from hip hop," she explains. "It's the competition. It's a little bit inherent in the music, because it was so about dubplate culture, and having what other people didn't." Alemagna puts it simply: "The boys didn't really want us to be a part of what they were doing."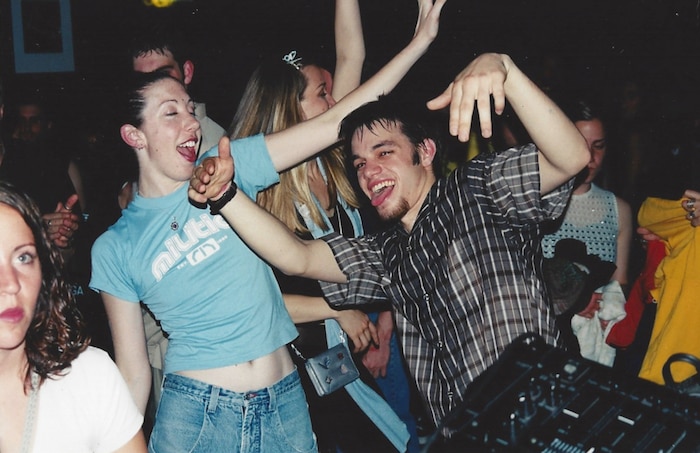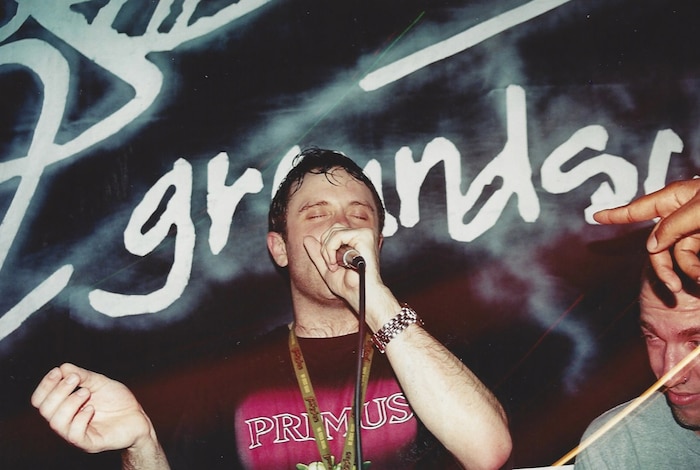 Given the city's male-dominated status quo, it wasn't surprising that Eklektic initially reached out to two women when the time came to select resident DJs. One was Vivian Host (Star Eyes), a LA native who had moved to the Bay Area in 1995 to attend college at UC Berkeley. She'd started DJing at the age of 15, and was already a founding member of B.A.S.S. Kru by the time Eklectic came calling. "She just really legitimized us," says Alemagna. "Not just by being the new kids, coming in and making a crew, but she was seriously one of the first DJs – not just female, but first DJs period – playing drum & bass in San Francisco."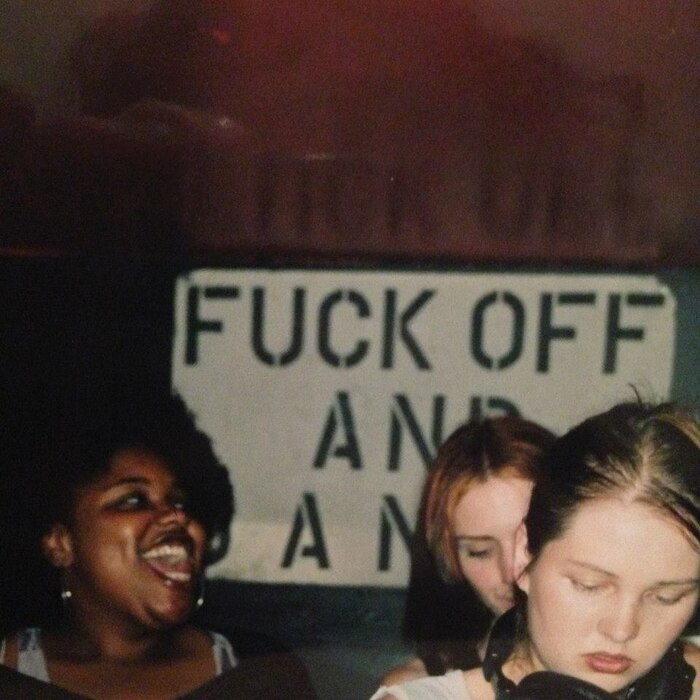 Host's raver background, and predilection for jump-up jungle and floor-friendly rollers, meant that she could be counted upon to bring a sense of fun to her side of DJ booth, but Eklektic's other inaugural resident, Laura Totten (Sage), represented another side of the sound. Born in the US but raised mostly in Belfast, Northern Ireland, Totten had fallen in love with San Francisco during a vacation and applied for a job at the city's yet-to-be opened Virgin Megastore, relocating in 1995.
A trained musician, Totten had spent much of her youth drumming in rock bands, but after arriving in the Bay she discovered drum & bass and quickly took to DJing. Known as a perfectionist, Host explains that Totten had "a very specific style of records that she liked: really dark, linear, techy, and futuristic."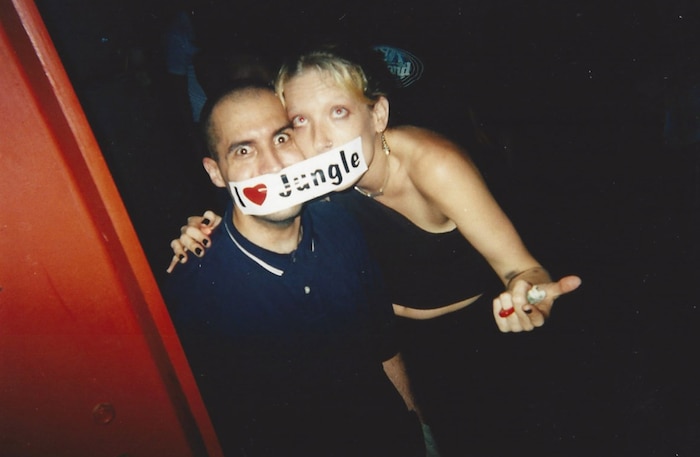 Eklektic kicked off as a Thursday night weekly at Kate O'Brien's in the September of 1997. Held in the pub's tiny upstairs, the party could only hold around 75 people but quickly found a loyal audience. Eklektic was an obvious go-to for local drum & bass heads, but even in the early days, the crowd was mixed. "We would get people from the Irish pub downstairs, we would get people after work," says Langan. "I remember lots of times when total drunk office workers in their suits came, but were also going off."
Then, people like Mos Def and Perry Farrell started showing up. "We were just these three young girls," says Alemagna. "Emily and Susan were still in college, and we had these rock stars coming by." Within the first year, the tiny party became one of San Francisco's can't-miss events; a place to catch American drum & bass heavyweights like Dieselboy (Eklektic's first special guest) and DJ Dara in an intimate, enthusiastic setting.
Although some of Eklektic's appeal did stem from the fact that it was powered by women, the party was never expressly promoted as such. "I think it had a certain appeal without us wanting that or even trying to play that up," says Alemagna. "Our girls were pretty tomboyish, to be honest. They were in DC tennis shoes, baggy pants, rave clothes, and tank tops, but they were beautiful." Griffin adds, "I just remember hearing feedback that it felt like ladies liked coming. It wasn't this super bro'd-out, intimidating space; there were lady promoters and some lady DJs in the mix, and where ladies go, the guys follow a lot of times, too, so it was a good mix."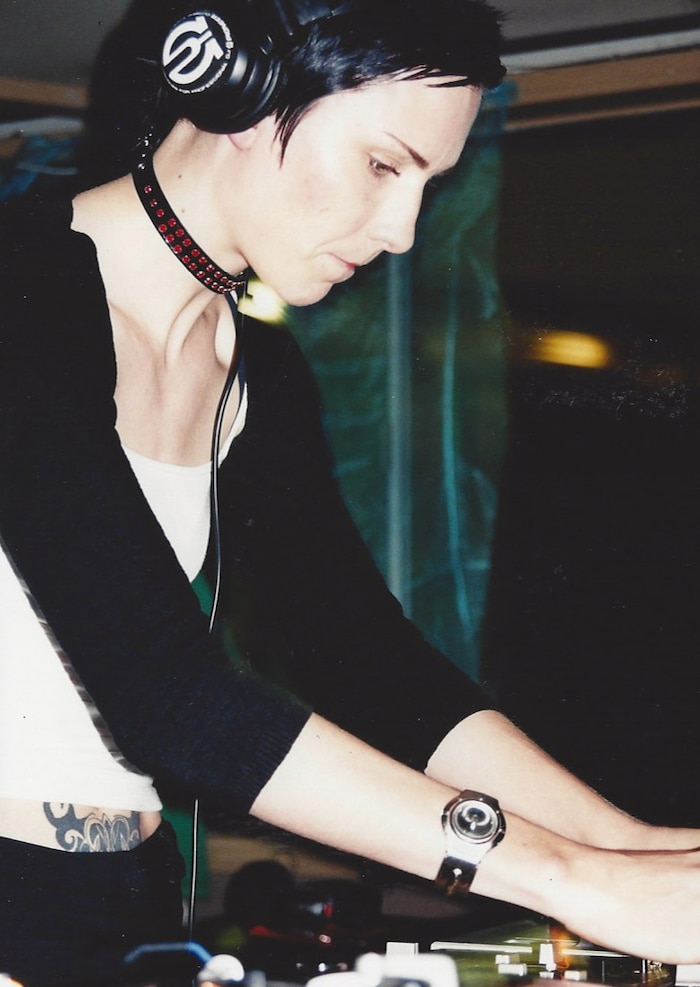 Eklektic was never exclusively a female operation, though. Alemagna's husband Thomas Felix (Felix the Dog), a UK-born DJ and promoter, was involved in the party from the get-go; in January 1998, Edwin Garro (UFO!), who was dating Totten at the time, was enlisted to take over all of the flyer design. His distinctive artwork of strong female imagery embodied the intersection of art, technology, and music, and helped to define Eklektic's aesthetic.
From the beginning, Eklektic booked talent from across the city's drum & bass scene. "It was less like a pissing contest about 'That guy can't play because that guy's not in our crew'," explains Host. "dMarie and Susan weren't part of a crew. They were the party promoters. I think that the party got a lot more people into drum & bass because it was just a fun party. I don't think anybody came to our party and felt turned away or like they weren't cool enough. I remember dMarie and Ms. E and Susan just welcoming everyone, even people that were total misfits. 'You're down with our thing? You want to come dance? Okay, cool. You're part of this now'."
A downside of this growth, though, was that Eklektic began to outgrow Kate O'Brien's. Even with people being turned away at the door, the dance floor would vibrate from the weight of the bodies, making the turntable needles jump constantly. "Some motherfuckers put graffiti in that bathroom every single week, too," says Alemagna. "Me, Susan and Emily would take turns with a bucket and bleach while the party was going on."
It was time to switch things up. In early 1999, Eklektic found a new home just a couple of blocks away: Rico's, a two-room pizza joint and cafe that also functioned as an 18+ venue. The second room allowed the party to expand its musical reach; the downstairs space featured hip hop with a smattering of digger-approved funk and soul, while drum & bass was the main attraction upstairs. The younger crowd also changed the party's dynamic. "That was a place where kids could go to get out of the house, even if they weren't into drum & bass," says Alemagna. "These kids were partying their ass off. I caught someone giving out liquid acid drops at the top of the stairs at Rico's to just anybody that wanted one before going by."
Being at Rico's also allowed Eklektic to step up their game on the production front, giving them the space to incorporate live art, graffiti, and elaborate décor; dark colors, red lighting, and Chinese lanterns were the norm, although the crew didn't stop there. "We had really dedicated people that would come and help us every week, to set up and break down, and they weren't getting paid," says Langan. "We would give them free drinks and free weed, and they were just hilarious, these girls. One of them had a pet boyfriend named Brick that was an actual brick." Adds Felix, "It was, truly, a street art community affair. It wasn't three people who employed a bunch of other people: this was a whole bunch of people who gave up massive amounts of their time and energy because they wanted to fucking be there."
Before the move to Rico's, Star Eyes and Sage had seen their profile rise to the point where they had become touring DJs, and Totten had been scouted by a modeling agency. Their time on the road made weekly appearances at Eklektic almost impossible, so new residents UFO! (who Alemagna repeatedly refers to as her "favorite"), Kristen Vincent (Siren) and the silky-voiced diva Rashida Clendening (Audio Angel) joined the roster. (Clendening had been on the mic since the Kate O'Brien's days, but at Rico's she was joined by motormouth instigator MC Duh.)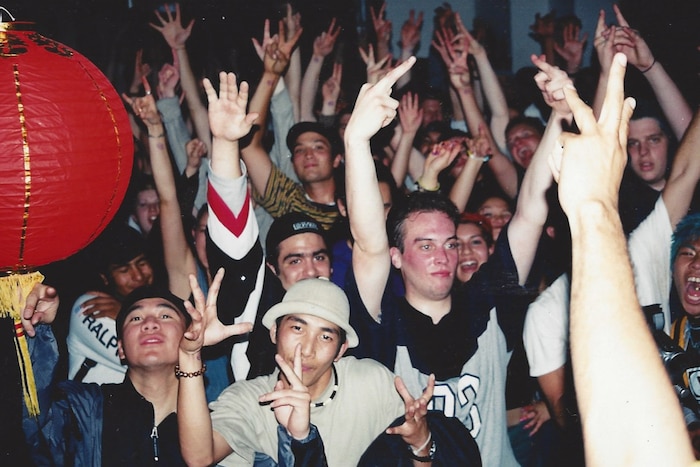 Eklektic was hitting its stride, and the same went for the whole of San Francisco's drum & bass scene. With B.A.S.S. Kru, Phunckateck, XLR8R magazine (where Host and Griffin both worked), and others throwing regular parties, the city reached a point where there were drum & bass parties nearly every night. Compound Records, a shop devoted drum & bass, opened its doors; in early 1998, Griffin started a weekly, Saturday afternoon radio show on KUSF called Future Breaks, which rapidly became a reliable outpost for those interested in cutting-edge drum & bass and breakbeat-oriented sounds; Alemagna's own Groundscore crew (which was affiliated with, but technically separate from, Eklektic) got into the radio game as well, hosting its own weekly show at online hubs Groovetech and X-Radio. In short, drum & bass was blowing up in San Francisco, and the city became something of a mecca for both artists and fans of the genre.
Goldie almost didn't get in – the door girl didn't recognize him.
As such, it wasn't long before UK drum & bass DJs appeared at Eklektic. The first was ragga specialist Marvellous Cain, followed in the early days by the likes of jump-up queen Dazee, unpredictable Virus youngster Fierce, and Moving Shadow boss Rob Playford, to name a few.
Although the party never had the budget to compete with San Francisco's larger venues, word got around in the global drum & bass community and many DJs insisted on playing – and often for a reduced fee. "It didn't matter who it was," says Felix. "Goldie wanted to come and play, but his agent wouldn't let him." (Oddly enough, Goldie did actually come to Eklektic once when the party was still at Kate O'Brien's, although he almost didn't get in – the door girl didn't recognize him.)
Over the course of its run, the party played host to many more UK standouts: sci-fi neurofunk masters Ed Rush & Optical, double-drop king and RAM Records don Andy C; hypnotic Roni Size affiliate DJ Die, drum & bass supergroup Bad Company and melodic mad scientist John B.
Other guests from across the Atlantic included Loxy & Ink, Total Science, Bailey, Calibre, Marcus Intalex, Dom & Roland, Klute, Flight, Technical Itch and Trace – and that's just a partial list. And while these artists were always excited to get behind the decks at Eklektic, their presence in San Francisco often led to some particularly memorable moments and culture clashes. "Back in those days," says Host, "everyone who came to the US thought that there were guns everywhere and was always terrified. This was pre-fast internet, so all anyone knew was from TV."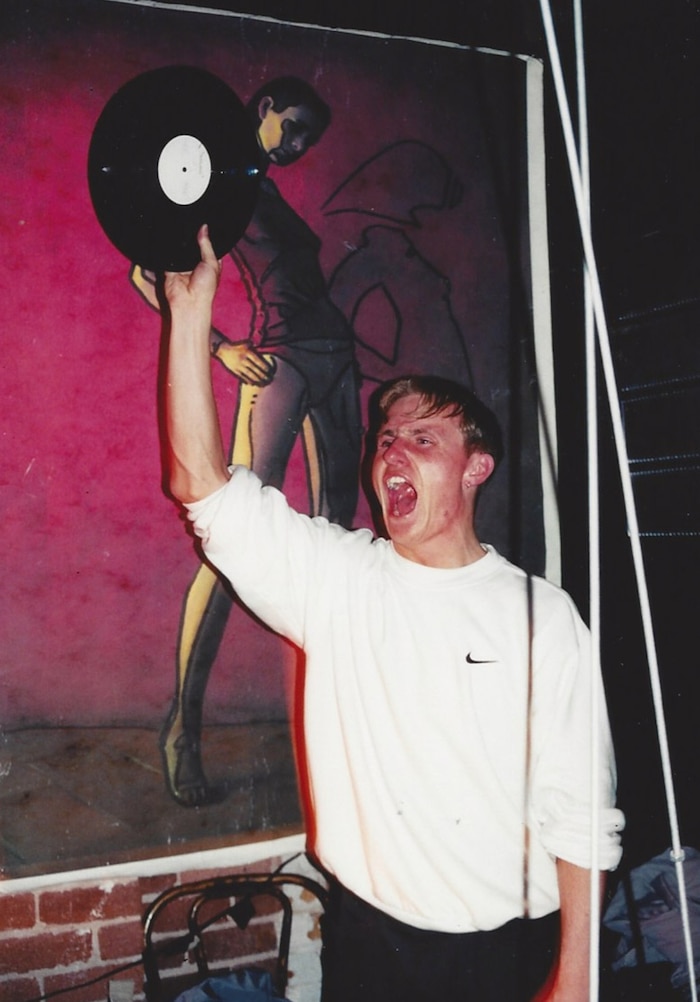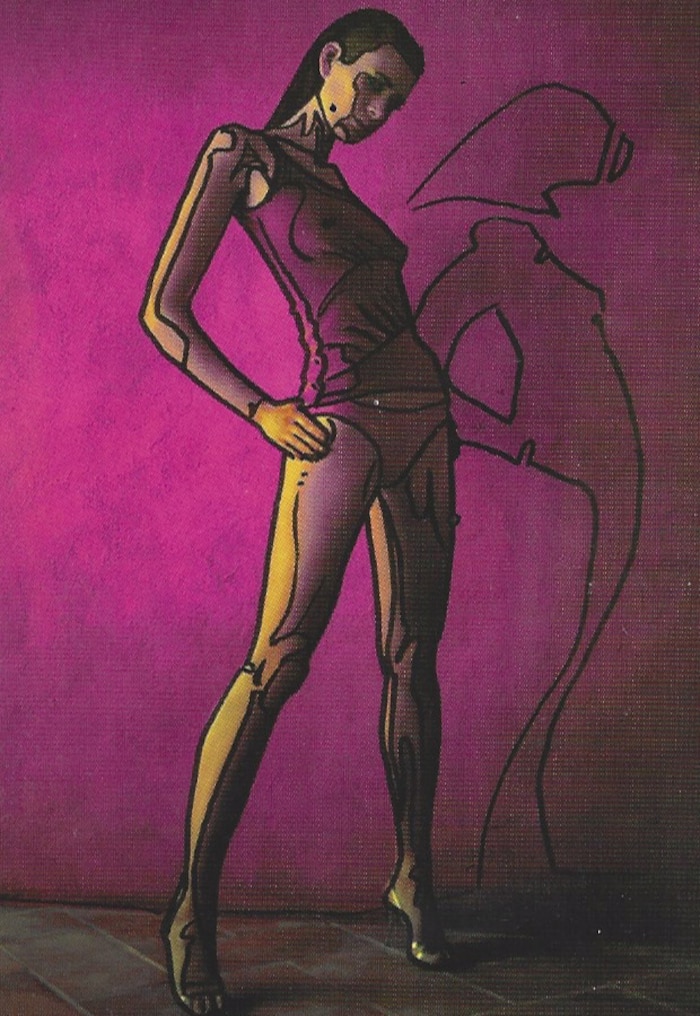 "We had Bryan Gee and Ray Keith, who are like, pretty street dudes, especially Bryan Gee," she remembers. "They wanted to go buy Ecko and Fubu, stuff like that. I took them down around Fifth and Market, Sixth and Market [in the sketchy part of the SOMA District] where those stores are. The entire time, Ray Keith was freaking out. We're in the store that had the leather jackets with cartoon characters on them, and he was like, 'Dude, it's so crazy around here. Am I going to get robbed? I better put all my gold in my pocket.' He was bugging. I was like, "If I'm okay, I'm like this 19 year-old white girl, I'm pretty sure you're going to be okay.'"
Of all the guests who played Eklektic, the ones that made the strongest impression were Kemistry & Storm, the groundbreaking female DJ duo and co-founders of the Metalheadz club night at London's The Blue Note. "They were goddesses to us," says Alemagna. "When we had them come, it was like we hit the big time. We were really accepted. We asked them a lot of questions about being women in the boys' game." Host adds, "They were really sweet, really great DJs and powerful, well-respected women. Most people never got a chance to see Kemistry play, and we were just hanging out with her and Storm. We wanted to bring them back, but then they had that accident."
I woke up one morning and decided, "Thursday was going to be the last Eklektic." That was on a Tuesday morning.
Kemistry passed away in April of 1999, a time when Eklektic was going through another round of changes of its own. In January, Langan had left San Francisco to study in Montreal and, shortly thereafter, Griffin also elected to step back; she had begun DJing in 1998 and preferred to focus on that. Although she remained one of Eklektic's residents, the day-to-day management of the party fell to Alemagna, with help from Felix. After returning from her time abroad Langan did re-enter the fray, but between her varied interests (she had also taken up DJing while in Montreal) and the fact that Alemagna had become the de facto leader of Eklektic in her absence, her involvement was never at the same level.
At this point, Eklektic effectively became Alemagna's full-time job. "[dMarie was] the mom," says Host, "the one who brought everyone together, gave everyone who needed it a talking to." Eklektic had become a fairly large operation and Alemagna ran with it, negotiating sponsorship deals with clothing brands like Levi's, DC, and Circa. In a pre-social media era, she built exhaustive email lists and curated the club's newsletters as carefully as its line-ups. When an opportunity arose in late 2000 to move the party from Rico's (which was about to change owners, and duly had a murky future) to Saturday nights at the Cat Club, a larger and more centrally located 21+ venue, she took the risk. "The bartenders [at Cat Club] were graffiti writers and goth people," says Host. "Goth rockers, death rockers."
The place didn't seem like a natural fit, but Eklektic thrived in its new home, largely by pulling in an increasingly diverse audience. "We always had so many different kinds of people in that party," says Host. "There were a lot of people coming to check it out that weren't jungle fanatics, or even ravers. They were coming to see what the fuss was about." Felix adds, "They wanted something that was fucking aggro. It was skateboard, it was punk rock, it was graffiti, it was bit of fashion, it was a little bit London, but it was very fucking California."
Like Rico's, Cat Club had a second room, which Alemagna and Felix branded as Hektic. Booked almost entirely by Felix, and featuring fellow residents Chad Krischer (Clockwork) and Griffin (who had drifted away from drum & bass towards breaks and other sounds), Hektic hosted an array of guests from ghettotech pioneer DJ Godfather to breakbeat dons DJ Hyper and Rennie Pilgrem. In essence, Hektic operated as its own weekly club; a hotbed for the burgeoning new school breaks and 2-step garage sounds coming out of the UK.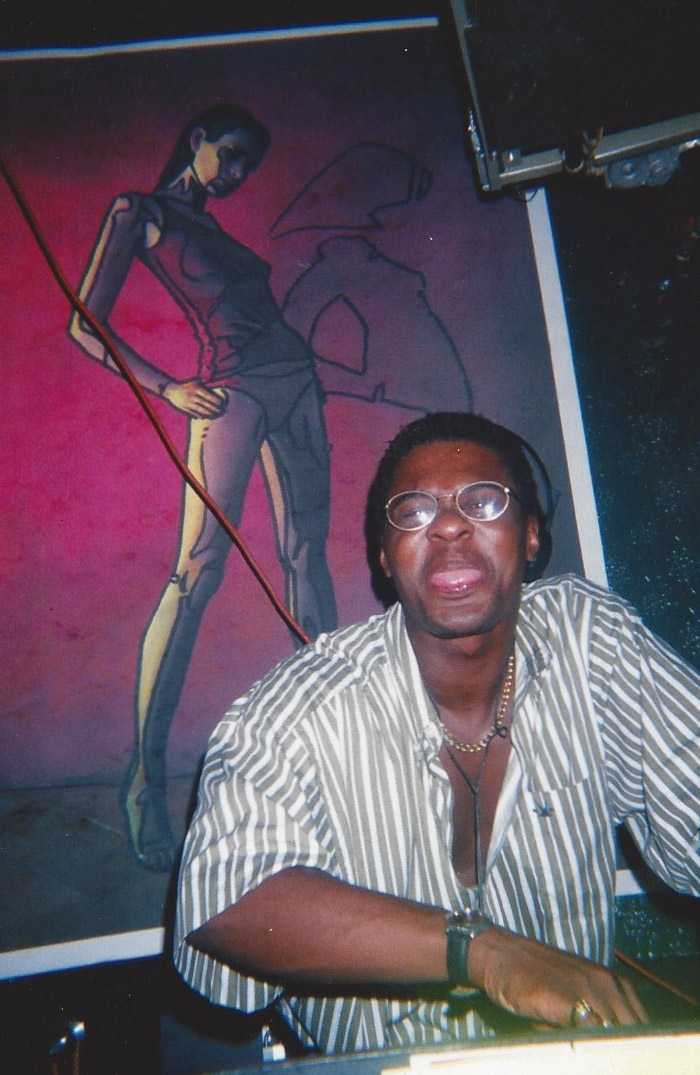 Still, it was drum & bass that kept people coming, even if – as time went by – the genre began to lose steam. The sound, and the party, had become increasingly mired in dark, techstep sounds, and by the time 2002 rolled around, many San Francisco clubbers – especially the rocker types that had drifted into Eklektic's orbit – started moving towards newer, more fashionable scenes. "It was more of a dirty rock 'n' roll moment," says Host. "Drum & bass wasn't the cool thing anymore." In May of 2002, the party moved again; back to Thursday nights at the single-room Caliente.
By now, Alemagna was burnt out. She wasn't happy with Caliente and after years of throwing a weekly party – during which time she had done plenty of partying in her own right – she knew that it was time. "I woke up one morning and decided, 'Thursday was going to be the last Eklektic.' That was on a Tuesday morning. I made this decision without asking anyone because it was my decision to make. We just did the last one and that was it. A lot of people were disappointed. A lot of people were out of a job, but my instincts were telling me, 'You don't want this party to not be cool anymore, so let's just stop it while it's hot and let it live as a legend.' I didn't want to see it fizzle, because I was getting a sense that that could be coming. I didn't make a big deal of it. I just sent an apology – a thank you – to everybody."
In the months and years that followed, Eklektic and Groundscore threw a handful of one-off events, including an 8-year anniversary with Roni Size in 2005 and a 10-year anniversary reunion in 2007. The weekly party, however, never returned, and Eklektic's founders largely went their separate ways. (Granted, that process had begun even before the weekly's demise, as Alemagna's strong grip on the party, not to mention everyone's natural sense of creative wanderlust, had prompted the rest of the crew to follow their own paths and try new things.)
Post-Eklektic, Griffin continued DJing, but she left San Francisco in 2003 to start her own music licensing company in Los Angeles; she's since relocated to Seattle and continues working in the tech industry. Totten kept up her hectic touring schedule for a while, but persistent health issues forced her to give up life on the road in 2004. After a number of moves, she's back in Belfast, though she recently announced a North American tour for this fall. (It'll be her first extended run of DJ gigs in quite some time, playing drum & bass.) Host also left town, relocating to New York in 2004 and continuing her career as a music journalist. For a time, she was DJing electro and booty bass as one half of Syrup Girls, alongside fellow Eklektic alum Siren, but she then went on to co-found the Trouble & Bass label and crew, which recently wrapped up an influential run of its own.
As for Alemagna, she continued working in nightlife and ran Groundscore for a few years, but moved to the East Coast in 2005. She and Felix divorced (although the two remain friends), and she wound up in Philadelphia, where she now works in the restaurant industry. As it happens, it was Langan who stuck around San Francisco the longest; after DJing regularly for several years and launching her own party and radio show called Moxie in 2004, she too left the city in 2009 and eventually settled in Berlin.
These days, the Eklektic crew may be scattered around the globe, but everyone involved looks back on the party fondly. "Eklektic had this vibrancy and this light to it," says Griffin, "even though we were playing the darkest shit you could find." "It wasn't a sterile environment," remembers Alemagna. "We really made it beautiful and sexy, and I think that resonated really well with people. We took good care of our crowd and we took care of the venues. We took good care of the artists. People never felt ripped off. They didn't mind paying to come to our party."
"Eklektic made me really proud of being from San Francisco," says Host. "I would tour around and everyone would know what it was. We were doing drum & bass for real, with legit tunes; the freshest tunes, really good DJing – but having a lot of fun with it, also." And, of course, they all value the experience of working with so many amazing women. "The women that ran it, the amount of women that were involved was very unique," observes Totten. "It still is, unfortunately."