Brian Auger: The Godfather of Acid Jazz
Stephan Szillus tells the story of the influential jazz survivor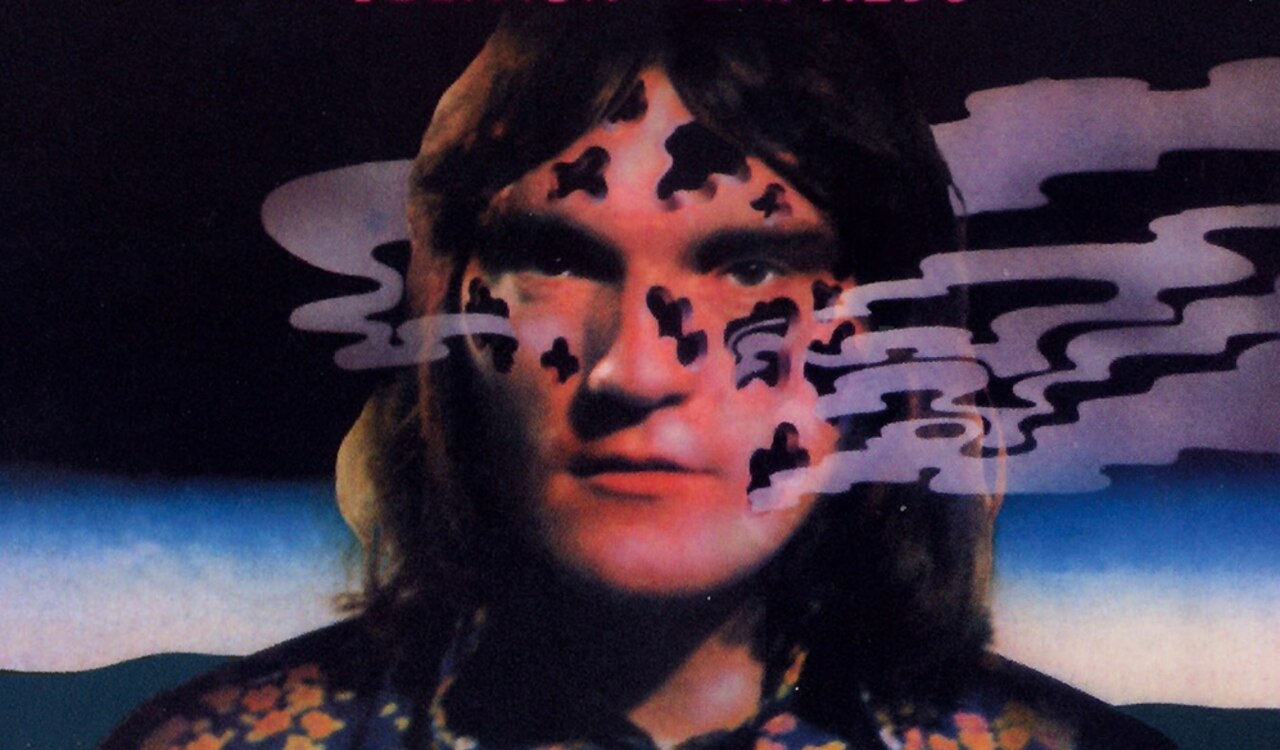 More than ten years ago, Madlib put out his first three Mind Fusion mixtapes, hour-long trips through stacks of rare vinyl the West Coast beatsmith had brought home from his travels. Volume Two opened with an excellent '70s fusion tune called "Beginning Again," by Brian Auger's Oblivion Express. At the 2:30 minute mark, Auger dives into a jaw-dropping two minute Fender Rhodes solo, one that is rightfully compared to McCoy Tyner by a nameless YouTube user.
It wasn't the first time a vinyl digger rediscovered Brian Auger's music. In the 1990s, the acid jazz movement had already ignited a new wave of respect for the seasoned musician. "Eddie Piller, the guy who started Acid Jazz Records, once told me that my album Closer To It! was his template for the whole label," Brian Auger laughs. "I also read in the press that I was the 'Godfather of Acid Jazz,' whatever that means. In the clubs at that time, the DJs played [Auger's interpretation of Wes Montgomery's] 'Bumpin' On Sunset' and they'd run another album at the same time. It was absolutely amazing."
At age 76, Brian Auger still tours regularly with his band, the Oblivion Express. The most recent incarnation features former Santana singer Alex Ligertwood and Auger's son Karma on drums. They're currently playing Europe, with a two-disc Auger anthology Back to the Beginning set to be released through Freestyle Records in September. His fans call him "The Tiger" (after a song by his early band The Trinity), and on stage he still comes across as powerful and competitive as a 25-year-old, standing over his Hammond B-3 organ and, as he calls it, just "banging away."
Starting out as a piano player in London's jazz club scene in the late 1950s and early 1960s, Auger was hailed a prodigy in Melody Maker as early as 1964. "Of course I wasn't supposed to be a musician. A musician was a non-profession back then. I come from a big family of six. My oldest brother had a collection of American jazz records: Duke Ellington, Count Basie, George Shearing, Muggsy Spanier, Kid Ory. As a kid, I played a lot of boogie and then started to play in East Coast-style hard bop bands because I had heard Art Blakey and Horace Silver. Oscar Peterson and Jimmy Smith obviously were big influences on me, and then all of Miles Davis' piano players."
One of his first bands in the London underground, Steampacket, included a young Rod Stewart and opened for The Rolling Stones. "The Tamla/Motown sound was our disco in 1960s London. So I was looking for a band with a drummer like Bernard Purdie, a bass player like James Jamerson and then use my jazz harmony to juice it up. Also I started to mix with all of the rock & rollers and I was trying to interpret their songs in a different way." Auger first landed a string of hits with his next band The Trinity, featuring singer Julie Driscoll and cover versions of The Doors and Bob Dylan. Their album Streetnoise, released in 1969, marked the commercial peak of this lineup.
When Driscoll left the group and The Trinity fell apart, Auger founded another group called the Oblivion Express. Heavily influenced by Miles Davis' seminal 1969 fusion jazz album In a Silent Way, Auger dived even further into uncharted territory. "I was trying to push the envelope again," Auger says. In 1971, they released two instrumental jazz rock records that failed commercially. Then, for their third album, Second Wind, singer Alex Ligertwood got into the studio. "With Alex, it was like having another instrument in the band," Auger remembers.
With Second Wind, the Oblivion Express had finally found its sound, but they soon lost their voice. Auger was trying to get the band to America, but Ligertwood moved to Paris, and guitarist Jim Mullen also left. "Jim had the chance to go to America with a blues band called Vinegar Joe," Auger explains. "Today he says it was the biggest mistake he ever made." Auger built the band back up through auditions, which brought a new rhythm section consisting of drummer Godfrey MacLean and Trinidadian percussionist Lennox Laington. "When I heard them play, I thought: 'That is even closer to what I'm looking for.'" Hence, the title of the next album: Closer to It!
A few years earlier, Auger had signed a recording contract for the Oblivion Express with RCA Records in New York. "When I sent them the new record, there was a deafening silence. I was coming over to tour some jazz clubs on the East Coast, but they just said, 'You'll never sell any records out of a jazz club.' One black RCA promotion manager still picked up on the record and somehow got it on the radio. By the time we got to Chicago, the album went on the Billboard rock, jazz and R&B charts simultaneously. RCA suddenly woke up. There was a knock on my hotel door one night and there was a guy in a suit, and he said, 'My name is Frank Mancini, I'm head of national promotion for RCA.' And I answered, 'But Frank, what are you doing here, man? You'll never sell any records out of a jazz club!'" Auger laughs triumphantly.
The two albums from this period – Closer to It! and Straight Ahead – remain among the best work in Auger's discography, combining soulful singing and funky percussion, rock melodies and jazzy harmonies. "The funny thing was that Alex wasn't in town, so I had to sing myself on these albums. I only sing in emergencies, but those went on to become the two biggest albums. Then, in 1974, I called Alex to wish him a happy Christmas. I was asking him what he was doing and when he replied, 'Nothing really,' I asked him to come out to the States with us. He replied, 'I thought you'd never ask.' So he came back into the band and we did [the Reinforcements] album and two live albums [Live Oblivion Vol. 1 & 2] with him."
By the late 1970s, Auger was exhausted from 15 years of constant touring. He moved the band out to the Bay Area to relax for a while. "While we were there, Santana heard Alex and made him an offer he couldn't refuse. That's just the way it goes." Other musicians left for other groups, including the Average White Band. And when he wanted to get back to work, Auger couldn't get his career back moving. "In the 1980s, there were about 11 years where I couldn't get arrested," he laughs. "If you mentioned jazz to anybody in the business, all doors closed." Finally, he got on the road again, touring with Eric Burdon in the early 1990s. Then the acid jazz wave brought his music back to life with a younger crowd. Even the Beastie Boys, the leading purveyors of retro cool, were quoted as saying, "Those who remain oblivious to the obvious delights of Brian Auger's Oblivion Express do so at their own risk!"
Being a smart businessman, Auger had negotiated a contract clause that said his RCA masters would revert to him after 20 years. "I also received my Polydor stuff from before 1970, even though I had to fight them in court," he says. During the 1990s, Auger was able to remaster the heavily in-demand Oblivion Express albums and put them out on CD for the first time. He also reformed the band to play live in 1995, this time as a family affair. "My son Karma had been playing with the Eric Burdon/Brian Auger band and was becoming a great player and producer and engineer. My two daughters Ali and Savannah sang. It was amazing to play and spend time with my kids at the same time."
The lineup of Brian Auger's Oblivion Express has changed slightly in the past 20 years. Always with him is his son Karma, who acts as his drummer, producer, engineer and tour manager. He even handles his Twitter account for him. On the current tour, Brian and Karma also reunited with singer Alex Ligertwood. At 76 years of age, Auger still loves to play, but isn't especially fond of the traveling aspect of touring. "I see it like this: We get paid to travel and when we get there, we get to play for nothing. My passion is to play to people. It's still there."