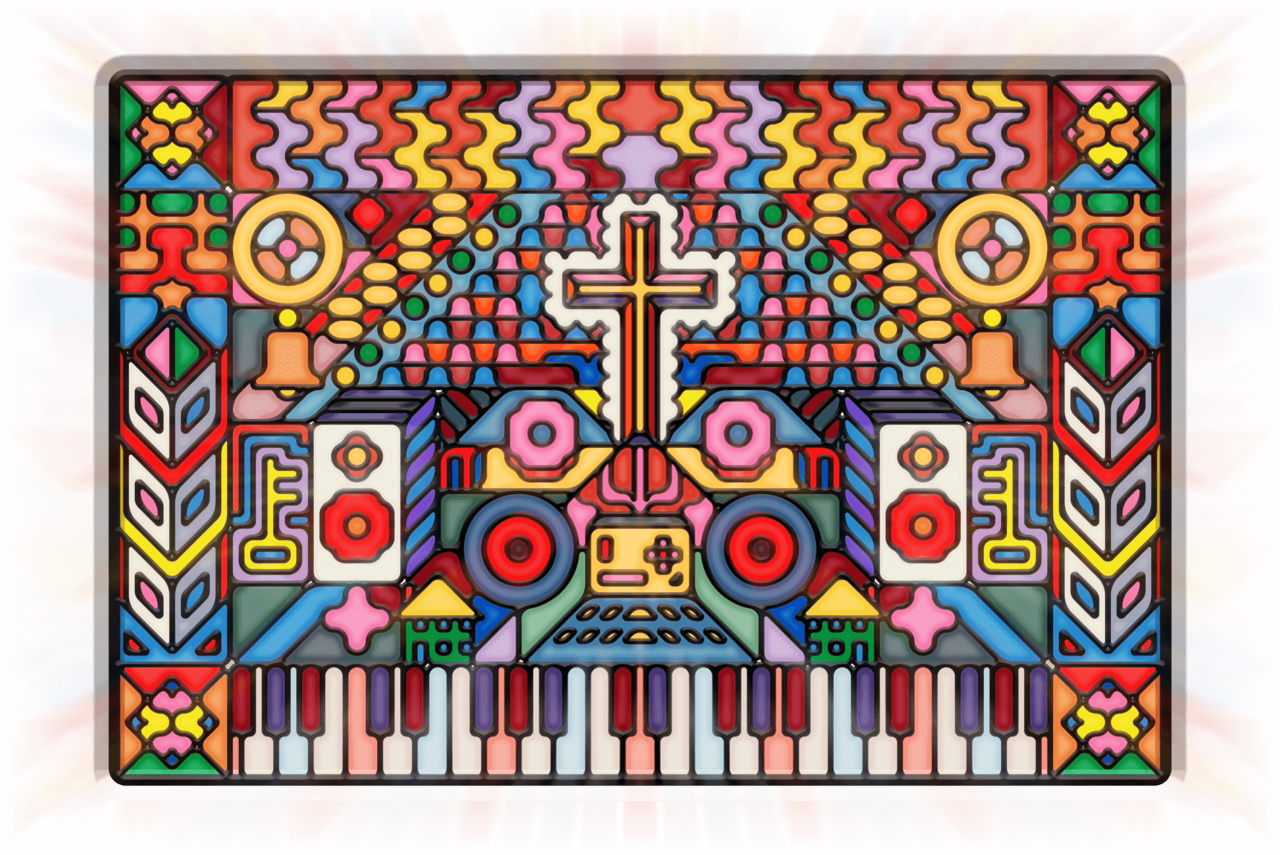 Last Night a DJ Saved My Soul
One of the most consistent and compelling definitions of house is as a vehicle of salvation. Aaron Gonsher meets DJs like Robert Hood and Terrence Parker that are trying to spread the gospel.
House music has been called a feeling, an uncontrollable desire to jack your body, a controllable desire you can own. However, one of the most consistent and compelling definitions of house is as a vehicle of salvation. Even before Chuck Roberts shrieked through a creation myth on Rhythm Controll's "My House," disco had incorporated all manner of religious symbolism and spiritual ideals. Mirror balls hanging from the ceiling were an almost identical symbol to a cross hanging in the middle of church.


Before house took hold, disco was the spiritual creature. The Sanctuary, one of New York City's first gay discos, occupied a deconsecrated Roman Catholic church. Revelers at the Paradise Garage would ecstatically refer to Larry Levan's weekend DJ sets as Mass, drawing a direct connection between the church that excluded them for their homosexuality and the new tribal community they formed on a dark dancefloor. Across the country in San Francisco, following the opening of the Trocadero, the EndUp started opening Sundays at 6 AM to catch the after-party crowd. The new party's name? Church.
Other, more explicit religious messages became de rigueur in disco's heyday: Donna Summer's debut LP The Wanderer closed with a track titled "I Believe in Jesus." The plot of Saturday Night Fever juxtaposes John Travolta's character's brother leaving the priesthood with Travolta's finding freedom on the dancefloor. Gospel group the Clark Sisters even had a hit with "You Brought the Sunshine" in 1981, crossing over into the disco landscape and getting asked to play at Studio 54. (The group instead invited members of the club to their church to see them perform.)
Key artists began to fold religious beliefs into their sound, with a direct impact on the production and presentation of house music in the US underground club circuit. Remix pioneer Walter Gibbons became very religious in the '70s, refusing to play records that had a negative message. "For me, I have to let God play the records," he explained. "I'm just an instrument." His religious fervor alienated many of his friends, and he regularly angered club owners when he refused to play anything other than gospel.
Openly gay Motown singer Carl Bean also recognized explicit gospel forms mutating into disco. "They basically took that rhythm that you hear in the black shout," Bean said in 2013. "The time signature that is used when the Pentecostal church, when they talk about shout time, they're talking about that rhythmic pattern that became disco… Most of us that were successful, that's why I think most of us were recruited out of black gospel music."
Following the chart success of his future gay anthem "I Was Born This Way," Bean eventually became one of the first artists that made the spiritual aspects of their music religiously explicit through ordination. Inspired to activism by the AIDS crisis, he founded the Unity Fellowship Church in 1985 as a weekly Bible study. UFC now boasts churches in the double-digits nationwide, with Bean holding the title of Archbishop and founding prelate.
When they talk about shout time, they're talking about that rhythmic pattern that became disco.
As these spiritual sounds proliferated in disco, they left a psychic mark on several key house DJs in terms of how they perceived their role. Marshall Jefferson argues that "DJs are the evolution of the preacher. The religions may be different, but the result is the same: spiritual enlightenment through music and voice manipulation." Frankie Knuckles

View all explicitly described his DJing using the church as a metaphor in Kai Fikentscher's You Better Work, explaining, "When you've got three thousand people in front of you, that's three thousand different personalities…It's like that in church. By the time the preacher gets everything going, or the choir gets everything going, at one particular point, when things start peaking, the whole room becomes one, and that's the most amazing thing about it." Upon moving from New York to Chicago, Knuckles compared the Warehouse to "a church for people who have fallen from grace."
As played by DJs such as Knuckles, Ron Hardy and Tyree Cooper, records like Mr. Fingers "Can You Feel It," Rhythm Controll's "My House" and Joe Montana's "In The Beginning" offered true creation myths. It was Cooper that discovered records by Chicago-based Reverend T.L Barrett Jr. in his mother's collection, incorporating short samples of the sermons into his mixes. Barrett had been the director of the choir at the Chicago Church of Universal Awareness where Daryl Pandy was a featured vocalist, and in 1986 Pandy left the choir to sing on Farley Funk's "Love Can't Turn Around," which hit #1 on the British charts.
Byron Burke followed a similarly spiritual path from disco and house. A founding member of Ten City and confirmed as an Apostle and Prophet by Dominion & Praise Global Outreach Ministries in 2002, Burke believes the foundation of house music was built from godly principles. He compares God calling on Abraham to go out into the world to Chicago DJs proliferating the spiritual messages of house music worldwide.
Burke's own conversion experience and call to religious service came long after his success with Ten City. Shortly after September 11th, 2001, Burke was living in New York and struggling to put food on the table. He smoked part of a joint at his studio, and a feeling of "immense joy beyond measure" came over him. "Now," he says, "I realize that when the glory of God comes to you, it removes every single concern and is life-altering."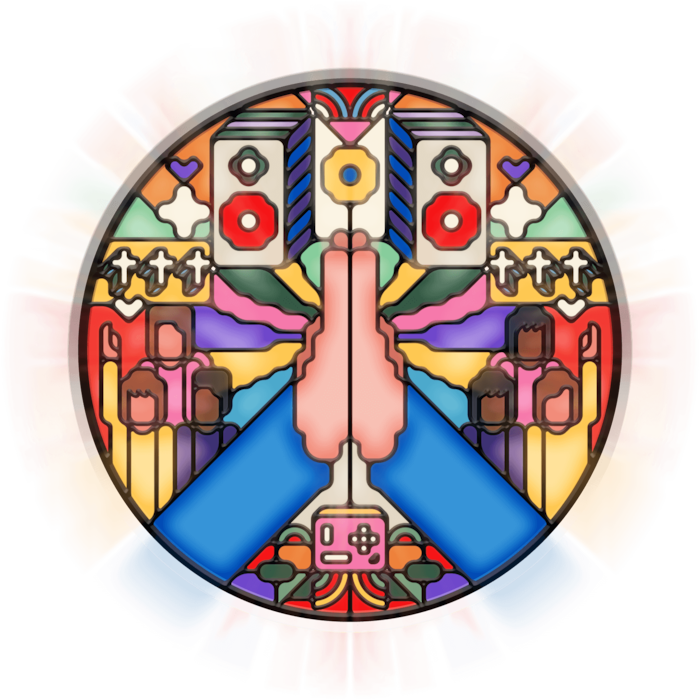 Burke eventually began to pursue official ordination in earnest, beginning by leading weekly Bible study on the Internet and culminating in his anointment by World Changers Ministries in 2003. Burke still believes his primary calling is music, though. "With house music we were playing Sweet Pussy Pauline and all this other stuff like 'I Beat That B** (With A Bat)," Burke says now. His most recent album, in contrast, included Biblical-tinged song titles like "Almighty" and "Walking in His Word." "I now try to make sure that the lyrical content isn't offensive or that it would grow a seed that could be there with the person already," Burke says. "I'm more conscious of that now than I was 30 years ago."
House icon Farley "Jackmaster" Funk is another performer that moved sideways into ministry, earning a doctorate degree in Ministry and Biblical Theology from the Indiana Pentecostal Church of God. He became known for preaching in clubs following his conversion in 1990, frustrating various promoters. "I would talk about the Lord on the mic, so they took the microphone out of the DJ booth because they knew I'd talk," he's said in a previous interview. Funk's solution was plugging his headphones into the microphone jack, and continuing to preach. That said, Funk, who started a long-running gospel-house party in Chicago called Grown & Spiritual, says that he plays differently for Christian and secular audiences.
Such a division is something ministerial successors Robert Hood and Terrence Parker refuse to recognize. Hood became officially ordained as a minister in 2009. He says it's his "responsibility to serve as a witness to others as I go out into the world." Hood doesn't separate a crowd's expectations of himself as a DJ from the church's expectations of him to convey a positive ministry. "When I play 'We Magnify His Name,' and I see how people receive it at the Berghain early on a Sunday morning – they raise their hands and it's uplifting," he says. "Forget about house music, forget about techno, forget about club music – it's about the spiritual connection I'm making."
Hood manages this through a fairly straightforward mix of sonic signifiers, whether it's the piano rollicking through Floorplan's "Confess" or "Never Grow Old," which samples an Aretha Franklin performance of the eponymous hymn, offering a promise of immortality that squares with youthful aspirations of agelessness and escape. "When I play 'Never Grow Old,' her spirit is reaching out to my spirit, my spirit is reaching out to your spirit, and that's all emanating from God." Despite such intentions, not everyone in their respective communities accepts Hood's dual calling. "They'll come up to me and say, 'Somebody asked me if it was alright for you be DJing and to be a minister,'" Hood says. "I really know, 'That's not somebody else, that's you who wants to know that!'"
Hood has a spiritual brother in Terrence Parker. "We have church with just the two of us when we're together," explains Hood. Parker received his ministerial license under the Church of God in Christ in 2007, having previously worked for churches in Michigan and Las Vegas. His duties included everything from leading services to overseeing collections, and, fittingly, he worked as the Audio Studio and Web Media Coordinator, too. "When I was growing up, my parents told me the only way I would not go to church was if I was dying or dead," Parker explains.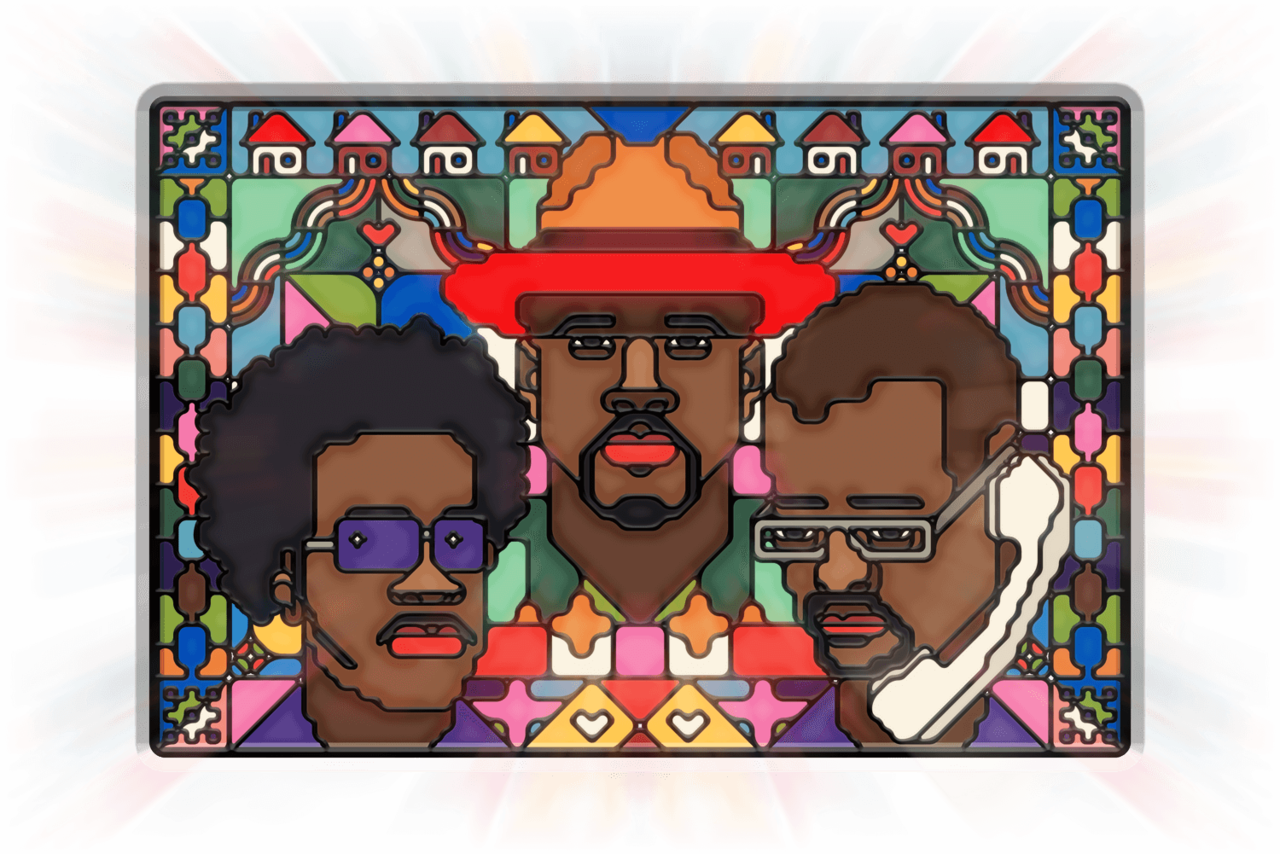 He carries that strict observance into his DJing, where he primarily plays gospel house with the intention of "planting a seed in the hearts of the people." This also extends to his current productions. Parker has remixed The Cosmopolitan Church of Prayer Choir as well as the Anointed Pace Sisters. However, Parker chafes at the idea that of being perceived as a "religious" person. Speaking in 2014 to Attack Magazine, he said, "It's about having a relationship with God: truly trusting, depending and relying on him in every aspect of my life."
Both Parker and Hood see a direct philosophical connection between the role of a DJ as selector and the role of a minister as a spiritual guide. "The message is hidden in the music," Hood told me. "It's my job, through electronic music, through imagination, to get people to think about Christianity and following Christ and to draw people out of sin – out of death and darkness and depression, into joy and happiness. It's my job to deliver a message to people who wouldn't ordinarily get to a church."
"I'll pray and talk to God: 'How do you want me to record this?'" Hood says. "God tells me: 'Be radical with it! You're trying to reach a dying world.' It's important that through the music, through the sounds, however radical they may be – it's the truth. Show the ugliest in the world to show the beauty in the world. Sometimes we have to go to those extremes." Hood's technique is in stark contrast to the sunny messages of uplift that abound in numerous other tracks, where the sampled presence of an energetic preacher is accepted as constituting a spiritual message.
The drums have to kick hard sometimes. They have to kick like a mule. They have to sound like a thousand horses driving the Israelites to the Red Sea.
Lester Spence, an Associate Professor of Political and Africana Studies at Johns Hopkins University, says the old school, Chicago house songs are "basically swapping out 'house music' for 'God'. You can hear the sermon and replace 'house music' for either 'church' or 'God' or 'Jesus.'"
Parker and Hood's path is much more difficult. What thoughtful religious message can be conveyed through kick drums, snares, and hi-hats? Hood feels confident they can end up relaying a message just as effectively. "The music allows me and gives me a format to portray and illustrate the ugliness and beauty we see in the world," Hood says. "In order to do that, the drums have to kick hard sometimes. They have to kick like a mule. They have to sound like a thousand horses driving the Israelites to the Red Sea, to the extreme of the water being parted. If that can somehow be portrayed in the music, God's miracles and God's power, it gets people to pay attention. I won't tone it down, not even a little bit. If anything, I'll ramp it up louder."
Ordained men like Hood, Parker, Burke and Bean apply ministerial concepts to their musical output, and their messages are based almost exclusively on Christianity. Justin Carter, whose party Mister Saturday Night promotes a tribal sense of community and who frequently plays out gospel house, chafes at the idea of getting too caught up in musical experiences through such a lens. "I don't define it when I'm in the DJ booth and playing a song and getting caught up in that moment as a 'spiritual' experience, specifically," Carter says. "I just think of it as the power of music. That happens to me at my house, it happened to me when I was a little kid. It's the power of music."
Every Sunday when we're talking to people casually, they'll say, "This is my church."
Carter recognizes, however, that there are plenty that view his events through the prism of religion. "Every Sunday when we're talking to people casually," Carter relays, "They'll say, 'This is my church'... The reason why the church has survived for as long as it has and the reasons why religious institutions have survived as long as they have is that they are, generally speaking, places where people come together. There is some sort of shared common ideal and support they get from each other."
For people like DJ Pierre, though, it's important that religious messages re-enter the mainstream conversation. "You've got to realize that one of God's most powerful angels was the evil one, Lucifer," Pierre says. "His thing was music, and he was the best at it. He was in charge of praise, uplifting and bringing forth positive vibes to the Lord – he just got conceited. But music is powerful, and God created music to definitely bring forth a spiritual vibe and feeling."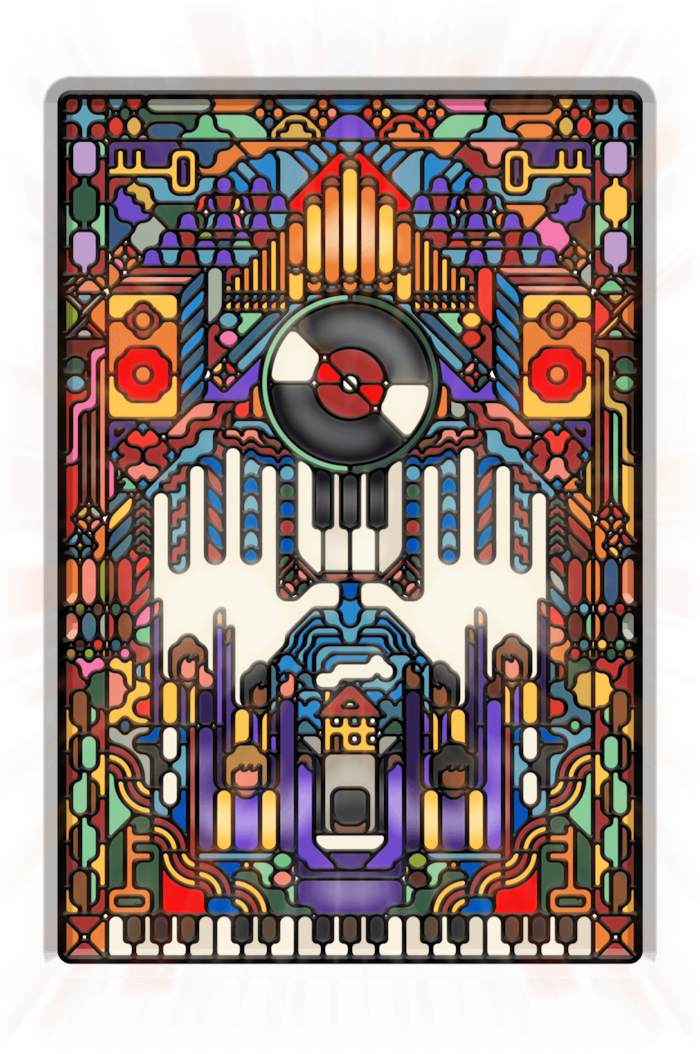 In the late '90s, after temporary stints in the Nation of Islam, Pierre ended up becoming "officially saved and baptized," and decided to put his beliefs into practice. The result was "Jesus On My Mind": a lyric-driven jumble of bongos, airy organ and looped vocals. "My ministry isn't to be preachy," Pierre says. "My ministry is to bring positive vibes and a light into something that has been mostly dark, which is our music and our scene – especially acid house. I bring something that prayerfully glorifies God when I'm DJing."
The devotion artists like Funk, Pierre and Hood give their ministries is a powerful sentiment to grapple with as a listener and dancer. The relationship between gospel and disco, or religion and house and techno, has always existed on a subtextual and rhetorical level, but these men have spent a significant portion of their lives making such correlations explicit. Like any other traditional religious institution's spread, disco and house proliferated worldwide on the strength and countenance of the earliest supporters, who saw a shareable and spiritually positive community of believers to which they could transmit essential emotional truths through both medium and message.
DJs like Hood, Parker and Pierre continue this ministerial lineage. Whether the motivation was personal or a part of ordained responsibilities, they have spread nonjudgmental messages of acceptance and positivity worldwide, an ongoing inroads into a hedonistic culture. To them, any given dance floor is still always just one vocal melody or kick drum away from salvation.

Illustrations: Siggi Eggertsson
Header image © Siggi Eggertsson