10 of Sean Price's Most Memorable Moments
Anthony Obst remembers the Brownsville rapper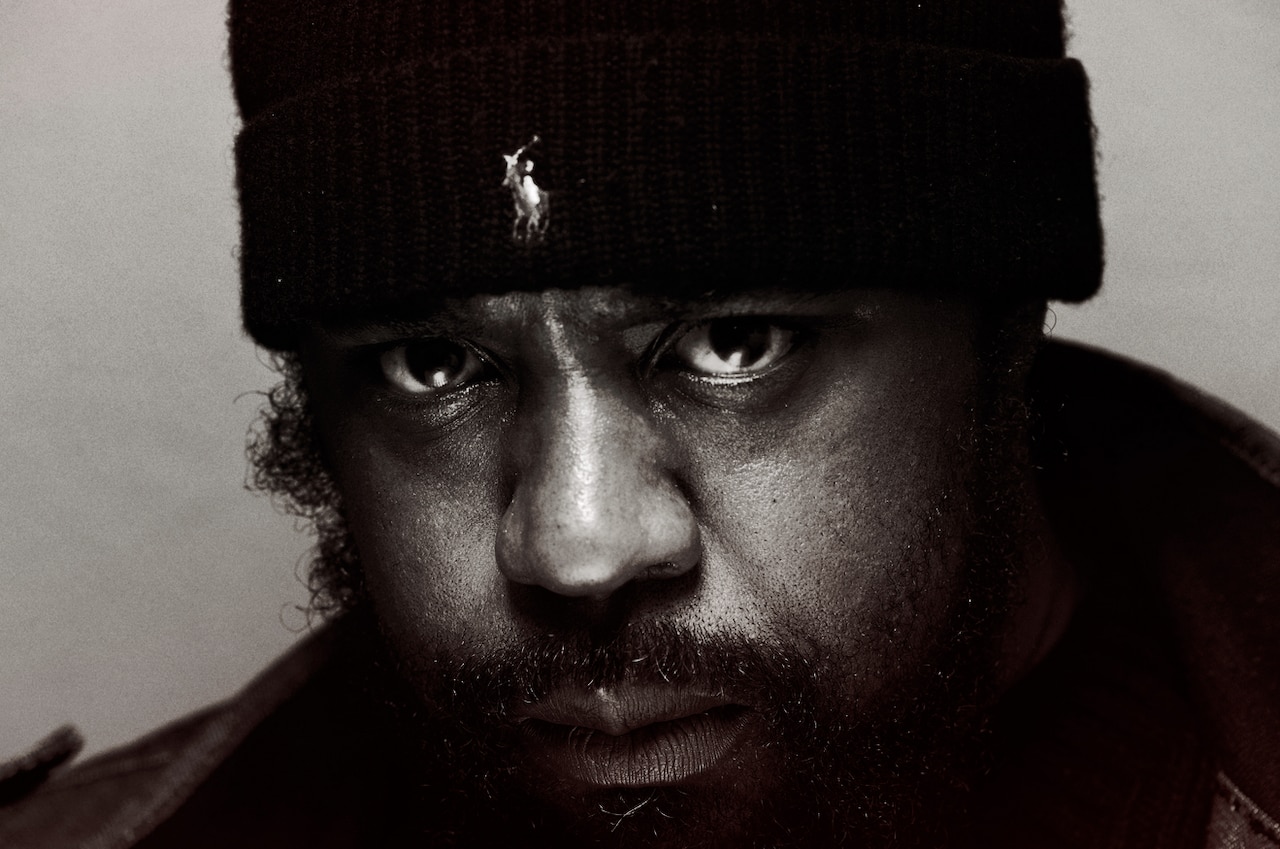 Sean Price approached rapping like boxing, and he goes down as one of the game's greatest fighters. Armed with razor-sharp wit, deadpan humor and balls of steel, the Brownsville Bar-Barian's blows came swift, precise and overwhelmingly powerful. The target of his lyrical onslaught was the commercialized rap industry and all the sheep-like wack MCs in it. Sean Price never showed mercy toward his opponents, but his aggressive punchlines always retained a comical smirk lurking underneath, equally meant to obliterate and entertain.
Stepping onto the scene in the mid-'90s with Brooklyn's Boot Camp Clik as one half of Heltah Skeltah, Price kept the quality of his output high well into his solo career throughout the '00s and '10s. With critically acclaimed underground albums like Monkey Barz and Jesus Price Supastar, he established his name as a rapper's rapper of the highest order. As Complex's Noah Callahan-Bever points out, even the top tier of commercially successful rappers had nothing but respect and admiration for Price's skills on the mic.
But Price was not made for the limelight. In fact, he despised it. Throughout his career, his stance was fiercely old school and anti-co-option. He embodied the role of the rap conservative, but never took himself too seriously. He satirized mainstream rap's obsession with accumulating riches, and self-styled his persona as "the brokest rapper you know." Price's mastery of alliterations, internal rhymes and ad-libs came paired with a nonchalant not-giving-a-fuck attitude that made his prowess seem effortless.
In a way, Sean Price was hip hop incarnate – authentic to the bone, rugged and uncompromising. As a ruthless and unfaltering battle MC, great juggler of words and a skilled comedian, Sean Price occupied a singular position in the rap world, and his presence will be dearly missed. To honor his legacy, we compiled a few of his most memorable moments following his passing on August 8, 2015.
"Onion Head"
On an album full of underappreciated gems and late-blooming classics, "Onion Head" is one of Monkey Barz's standouts. Price's first verse obliterates pretty much any rap performance by anyone ever. His words slice through the beat like the Swiss army knife he whips out in the first line, flinging blow after blow at his imagined opponent. Price's delivery is pure dominance, stacking rhymes and syllables as if they were Mortal Kombat combos.
"Headz R Reddee Pt. II"
As Brownsville's answer to Wu-Tang Clan, Boot Camp Clik put their borough on the map in the second half of rap's golden decade. Save for maybe Smiff-N-Wessun's crossover remix of Mary J. Blige's "I Love You," the crew never attained much notable mainstream success, but they firmly planted their footprint in Brooklyn's underground. Sean Price – then known as Ruck – enters this posse cut in Inspectah Deck fashion. His verse is relatively short compared to his peers, but it sticks out for its precision. Dense Big Pun-isms like "it's critical when I belittle fools with syllables" punctuate his complex rhyme scheme, showing Price's shadowboxing technique already fully fleshed out early on in his career.
Sean Price Plays Tennis
Underneath his hard shell, Sean Price always had a soft spot for goofing around. In this clip – one of many gems in the Duck Down YouTube archive – Sean hits the clay with label CEO Dru Ha for a round of doubles with two fierce ladies. Of course Sean plays the villain in this scenario, relying on trick shots rather than legwork, constantly arguing with the ref, and prompting one of his opponents to remind him "this isn't Brownsville, this is Randall's Island."
Heltah Skeltah 2009 Freestyle in Amsterdam
It's a thing of beauty seeing Ruck and Rock instinctively play off each other on the mic. In this freestyle session for Amsterdam's LIJN5.com, Ruck brings the heavy duty bars, enunciating every syllable with intense clarity, while Rock weaves his melodic thug croon around the drum pattern – a deadly combination if there ever was one.
"Leflaur Leflah Eshkoshka"
In this pairing of Duck Down's chosen few, Heltah Skeltah and O.G.C. (Originoo Gunn Clappaz), the five MCs bring out the best in each other. Instead of going strictly slot-for-slot, the Fab 5 step in and out of the ring as if they were in a tag team battle. Ruck's concise verse at the 1:24 mark remains a standout though, as he unleashes a barrage of multisyllabic rhymes to dizzying effect. Just like Cassius Clay, who he namedrops here, Ruck floats like a butterfly and stings like a bee.
Sean Price as "Seanwuar" vs. Pharoahe Monch
Sean Price does a hilariously accurate Nardwuar impression, surprising Queens rap legend Pharoahe Monch with questions about his nickname, fictional Marvel metals and Godzilla samples. Both rappers can hardly contain their laughter in this short Duck Down YouTube skit, but Price pulls off the nerdy naiveté of his character with the genius of a highly skilled comedian.
"The Unexpected"
Rap's greatest supervillains meet in fine form on DJ Babu's Duck Season Vol. 3 album. While DOOM spits witty truisms like "it is what is, except it ain't what it used to be" and "expect to expect the unexpected," P delivers two excellent verses in which he drops priceless references to the Will Smith-starring Hancock, one-time Dallas Mavericks point guard Jason Terry, NYC sneaker shop Flight Club, Lynyrd Skynyrd, and copulating with grandmothers.
"P-Body"
The 9th Wonder-produced lead single off Sean's second solo LP, Jesus Price Supastar, sees P unleashing his fury on all those he despises in the rap industry. Fake gangsta rappers, snitches and cowards bear the brunt of his attack, until P finally distills his sentiment in a single line: "I love to rap, but I hate the game." An excellent chorus delivered by his partner-in-rhyme, Rock, rounds off this alliteration-heavy display of Ruck's technical prowess.
Sean Price's Rap Clinic
In this Duck Down video skit, Sean Price opens up a fake rap clinic to purportedly help struggling MCs with their rhymes. Naturally, Price is not very helpful, choosing to further humiliate his "students" for their lack of skills instead of giving them instructions. It's a humorous extension of Price's rapping persona and a must-watch simply for the man's impromptu comedic genius.
How Sean Price Stole Christmas
As one of rap's most ill tempered scoundrels, it's only right that Sean Price embodies the Grinch in this Duck Down Christmas Special. P nails his role with conviction, managing to make Christmas sound truly like hell on earth. Even for this jokey little clip, Price brings the lyrical goods and packs his punchlines tightly – serving both as a testament to his unerring mic wizardry and his subliminal sense of humor. Sean Price was a true master of both.